Queen Charlotte Is on a Mission for a Grandchild — Does She Finally Get One?
Queen Charlotte had 15 kids over the course of her life, yet no grandchildren. In 'Queen Charlotte: A Bridgerton Story', she is on a mission for an heir — does she get one?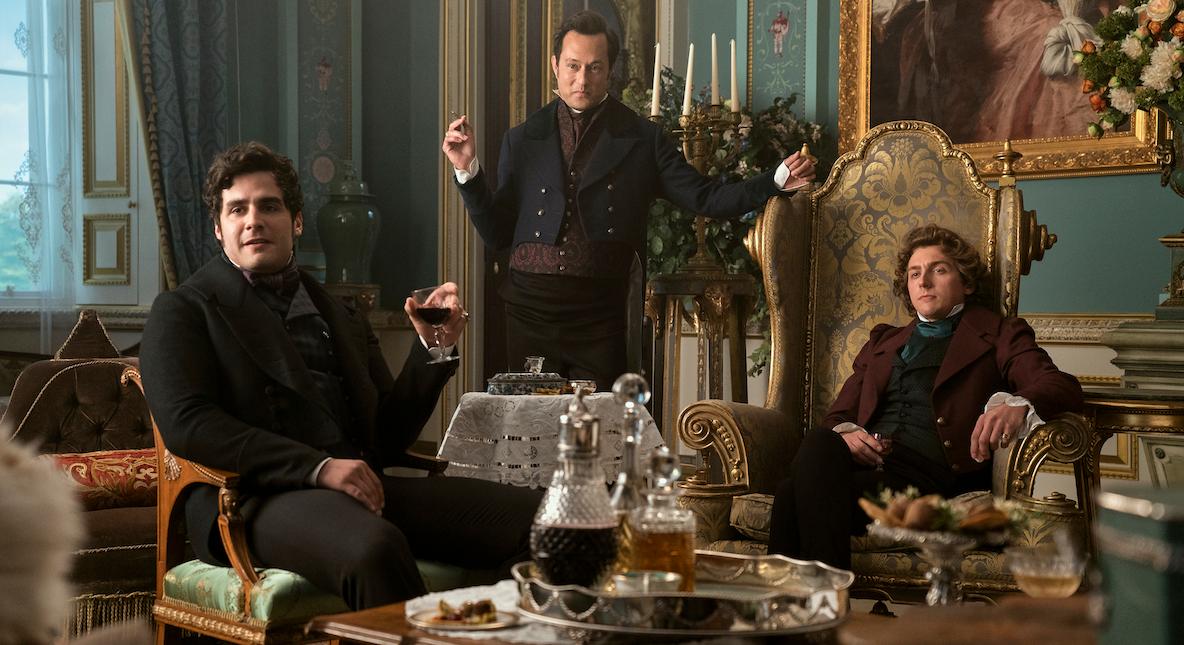 Warning: This article contains spoilers for Queen Charlotte: A Bridgerton Story.
As Lady Whistledown narrates in the very first episode of Queen Charlotte: A Bridgerton Story, the queen's granddaughter died in childbirth along with her baby, putting the monarchy at risk since it was Queen Charlotte's only living (and legitimate) grandchild.
So, Queen Charlotte quickly turns her matchmaking efforts from the ton to her own family, in hopes of one of her 13 children marrying and producing an heir to the throne.
Article continues below advertisement
"The only heir to the throne is dead," she tells her children. "I am stating facts. The princesses have had no babies. The princes have had a record number of babies. Illegitimate whore babies. We had one heir, one royal, and she is gone. Children this is a crisis. It is time to find husbands. It is time to trade in the mistresses for legitimate wives."
So, does Queen Charlotte get her royal heir? Keep reading to find out.
Queen Charlotte's children are not excited about the idea of getting married.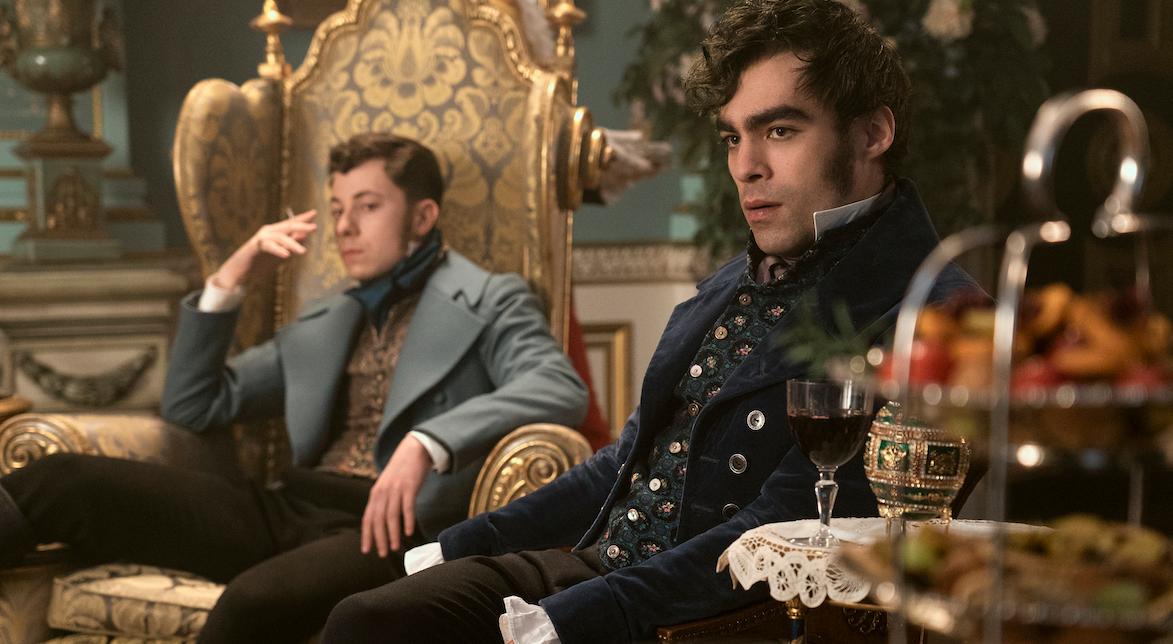 Queen Charlotte herself was forced into an arranged marriage by her brother to King George III, so it is no surprise that the queen takes matters into her own hands when her children don't take her marriage request seriously.
In Episode 5 she introduces her sons Prince William and Prince Edward to Princesses Adelaide and Victoria respectively, informing them that they are betrothed and to be married within a week.
Article continues below advertisement
However, it is soon revealed that Queen Charlotte is partly to blame for her children's fear of marriage.
Her daughter, Elizabeth, tells the queen her children have never felt "regard or compassion" from her and that she herself had miscarriages over the years while trying to produce an heir.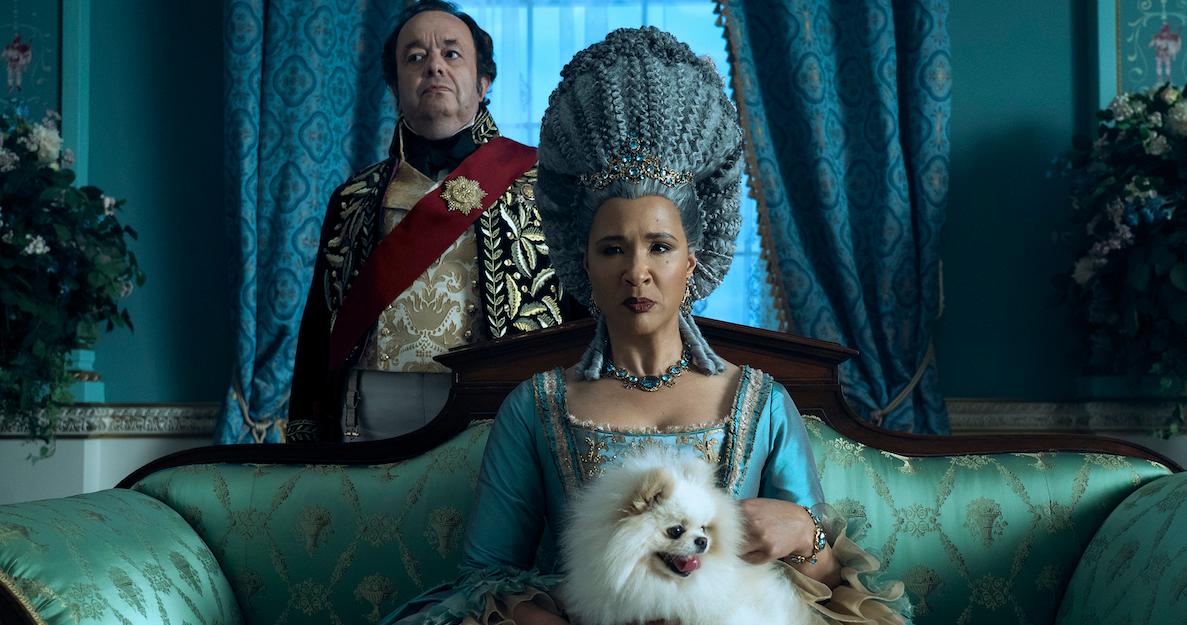 Article continues below advertisement
"You don't know us," her son Georgie tells her. "Any of us. You do not learn about us. You do not care for what we care for. Our happiness is not your goal. ... You have never been a mother. You have been our queen, but you have never really been our mother."
Her right-hand man Brimsley also agrees with the children and tells Queen Charlotte that her focus has always been on King George III due to his mental illness, and not her children.
"You are the greatest of queens yet you share one trait in common with all the people here in the palace. You serve one person. The king," he explains. "That is not a flaw. It is a gift."
Article continues below advertisement
Queen Charlotte's son Edward is the first to produce a legitimate grandchild.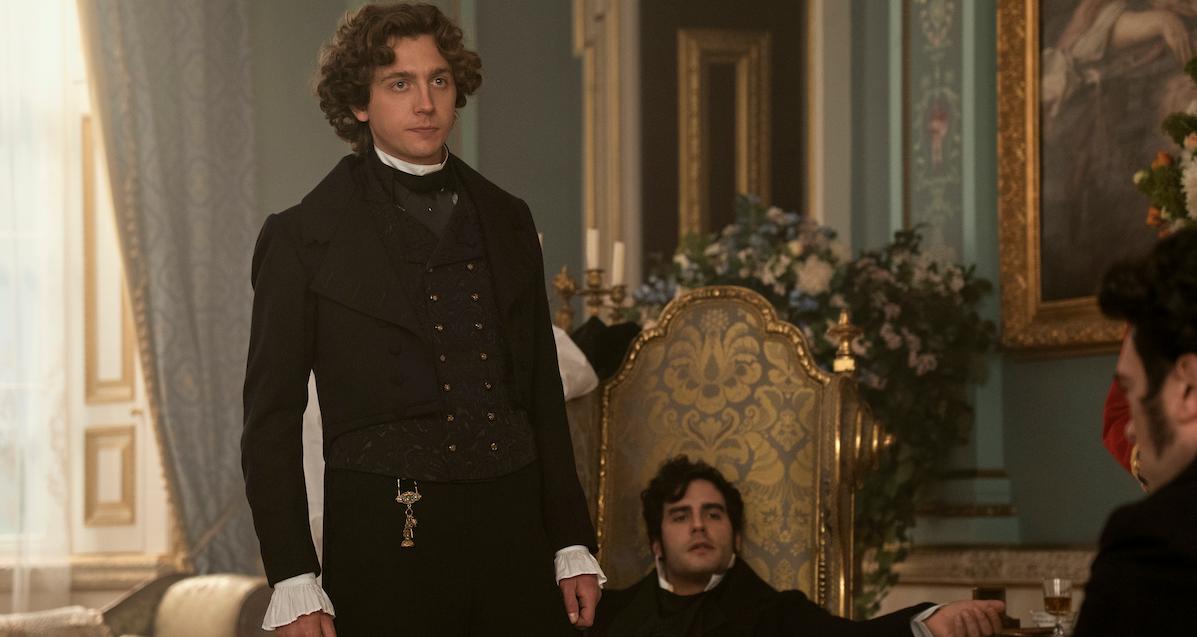 Following his arranged marriage to Princess Victoria, Prince Edward informs his mother that they are expecting a baby in Episode 6 of the series.
As expected, Queen Charlotte is elated with the news that they are pregnant with (potentially) a baby girl.
"A girl is wonderful and a strong queen is just what this country needs," Queen Charlotte tells the couple.
While the show itself makes it clear that it is not a history lesson, but rather "fiction inspired by fact," Queen Charlotte was inspired by Sophia Charlotte of Mecklenburg-Strelitz, who married King George III in 1761.
The royal couple had 15 children with 13 surviving into adulthood. If we were to follow history, then Prince Edward and his wife are presumably expecting Queen Victoria, who went on to reign over England for 63 years and have nine kids of her own.
Stream Queen Charlotte: A Bridgerton Story on Netflix now.