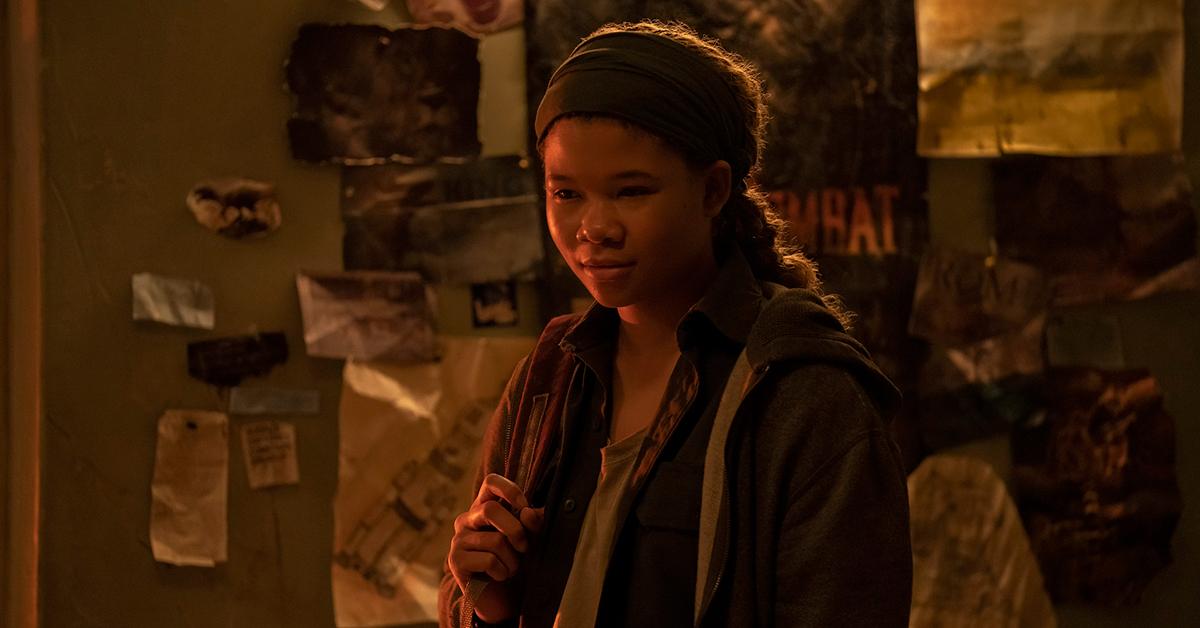 Episode 7 of 'The Last of Us' Deals With a Tragic Loss in Ellie's Past (SPOILERS)
Spoiler alert: this article contains spoilers for Episode 7 of The Last of Us on HBO.
Another week, another emotionally turbulent episode of The Last of Us. Based on the critically-acclaimed PlayStation game released in 2013, the HBO series follows Joel Miller (Pedro Pascal), a smuggler and survivor in a post-apocalyptic United States that has been decimated by a Cordyceps fungal infection that turns people into mindless monsters if bitten by an Infected.
Article continues below advertisement
Joel soon encounters Ellie (Bella Ramsey), a young teen whose apparent immunity to the infection could be the key to developing a vaccine for the Cordyceps. They travel together across the country to try and meet with doctors who can conduct research on her, but they both have plenty of emotional baggage weighing them down.
For Ellie, she is haunted by the events that separated her from her best friend and first love, Riley (Storm Reid). Does Riley die in the show?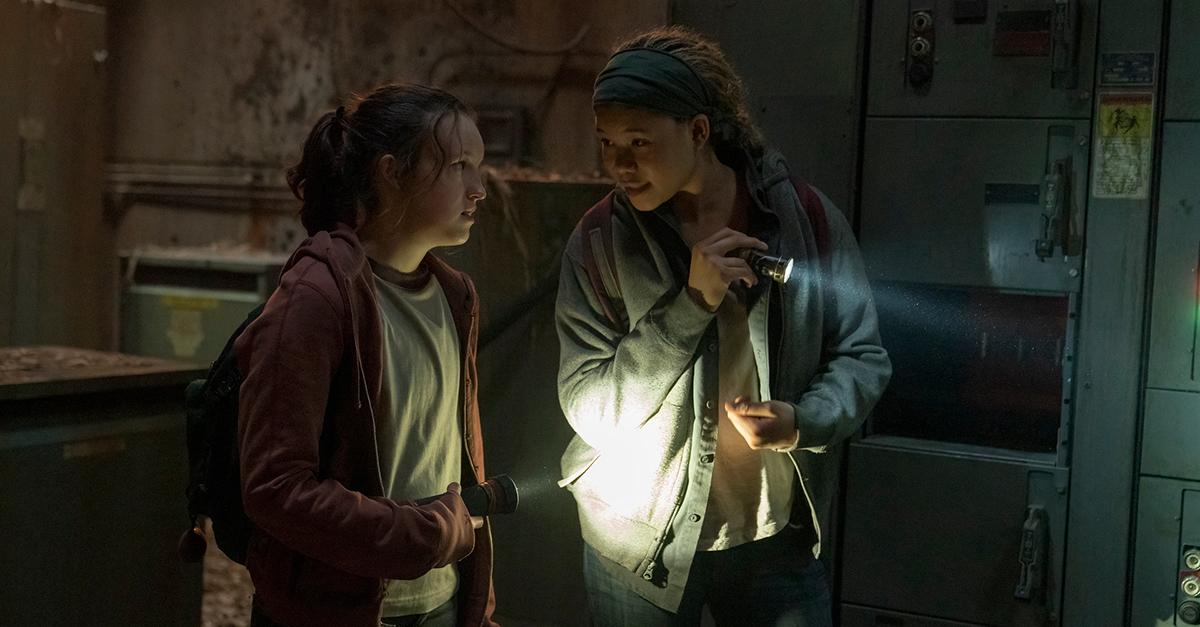 Article continues below advertisement
Does Riley die in the 'Last of Us' show? Episode 7 provides an emotional answer.
Episode 7, entitled "Left Behind", adapts the DLC side-story of the same name from the original game. As Ellie struggles to keep an injured Joel from dying, she recalls one of the most pivotal and tragic moments of her past.
The flashback begins with Ellie in a FEDRA military school. While she is meant to be trained to become a FEDRA agent when she grows up, she shows a complete disrespect for authority figures and is quick to pick fights with the other girls at school.
Her only friend is Riley, a girl around the same age as her who ran away from the training facility several weeks prior. She returns to Ellie under the veil of night, revealing that she defected from FEDRA and joined the rebel faction of the Fireflies. Despite their opposing views, their friendship remains strong, and Riley convinces Ellie to sneak out with her so she can take her to a special place.
Article continues below advertisement
After dodging FEDRA nightly patrols on the street, they arrive at an abandoned mall. Riley restores the power throughout the building and takes Ellie on an impromptu date of sorts, experiencing every amenity and form of entertainment that still remained all while questioning what life must have been like before the outbreak.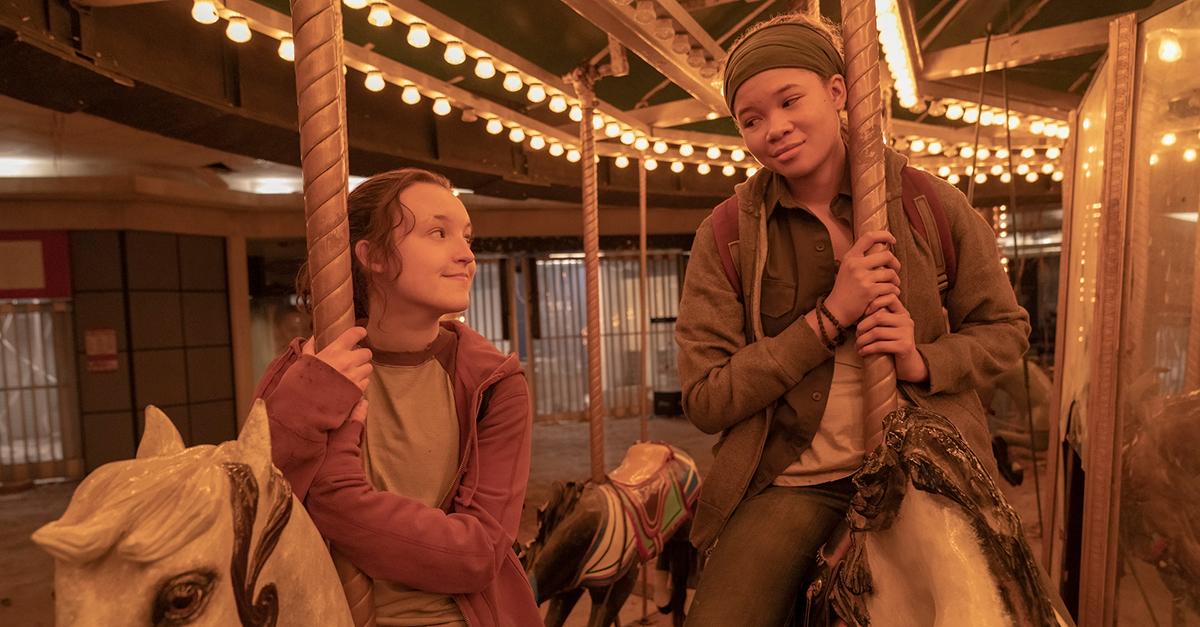 Article continues below advertisement
During the night, they each share their concerns over whether or not FEDRA or the Fireflies are in the right. But they ultimately decide to stick with each other instead of their respective factions. Luckily, they are able to make some peace and even reveal their romantic feelings for each other.
The moment is interrupted, however, as their activity roused a dormant Infected hidden in the mall. They manage to shake it off, but not before it takes a bite out of each of them.
The two of them share one last tragic moment together, resolving to abandon their factions and simply be with each other in the little time they have left before they become monsters.
Riley presumably succumbs to the virus off-screen, setting the impetus for Ellie's string of tragic losses. However, Ellie miraculously never ends up turning, her apparent immunity to the virus kicking in. She is later picked up by the Fireflies, who discover her immunity. Later, Fireflies leader Marlene (Merle Dandridge) refers to Riley in the past tense, implying her death.
Observant viewers may remember that in Episode 1, Ellie mentions to Joel and his smuggling partner Tess (Anna Torva) that her bite is only three weeks old, indicating that her date with Riley wasn't long before that. This would also mean that by the time Ellie sets off on her cross-country trip, the wound inflicted by losing Riley is still very fresh.
New episodes of The Last of Us premiere every Sunday at 9 p.m. ET on HBO.