Netflix's Heartwarming Film 'Dog Gone' Is Based on an Incredible True Story
Netflix's heartwarming 2023 film 'Dog Gone' follows the true story of a father and son's mission to find their beloved dog before time runs out.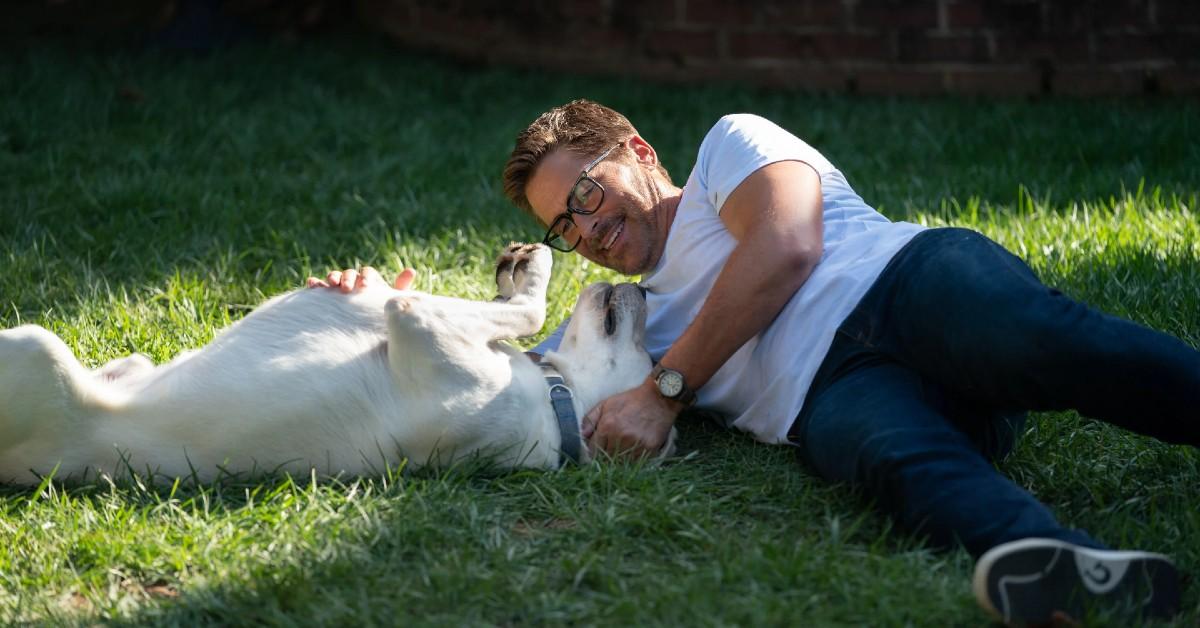 All pet owners adore their furry (scaly, feathery, et cetera) friends, but some love their pets. And when it comes to dog owners, forget it. They put their scruffy mutts on shiny pedestals, viewing them as the reason they live and breathe. And hey, we don't blame them; dogs are ethereal beings. But with so much love comes the inevitable heartbreak. And while heartbreak often means death, a different kind of loss may precede the unavoidable Rainbow Bridge crossing.
Article continues below advertisement
In Stephen Herek's Netflix film Dog Gone, a young man (John Berchtold) is devastated when his cherished pooch, Gonker, goes missing. With the help of his father — played by Rob Lowe (Parks and Recreation) — he goes on an unforgettable journey along the Appalachian Trail to rescue his lost dog and give him life-saving medication. The clock is ticking.
"Everyone needs one soul who loves you because you are you. That's who Gonker was for me," John Berchtold's (A Hard Problem) protagonist says in the film. No, those aren't tears in our eyes. Mind your business.
Unbelievably, the epic tale is based on an inspiring true story.
Article continues below advertisement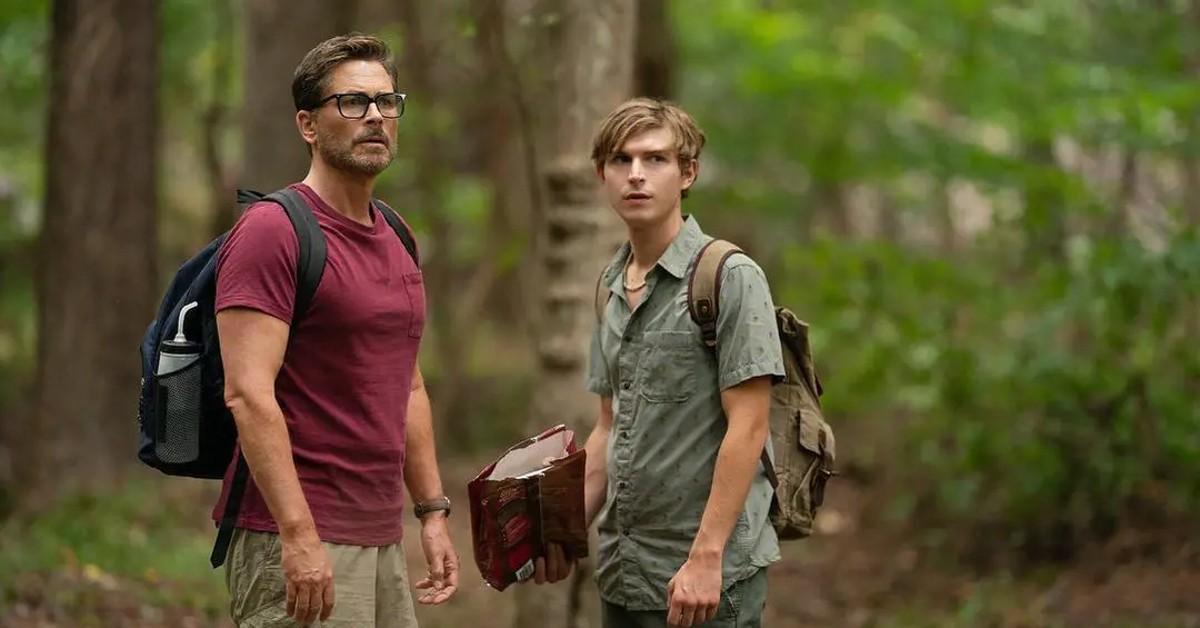 Netflix's 'Dog Gone' is based on the 2016 book by Pauls Toutonghi.
The film is based on author Pauls Toutonghi's 2016 book Dog Gone: A Lost Pet's Extraordinary Journey and the Family Who Brought Him Home.
The biographical book follows Fielding Marshall as he hikes on the Appalachian Trail alongside his 6-year-old golden retriever mix, Gonker, in 1998. Given that Gonker has Addison's disease — which "occurs when the adrenal glands fail to produce the hormones that they are in charge of in the body" — his sudden vanishing is taken extra seriously. He can only survive 23 days without medicine.
With this in mind, the race is on for the Marshall family.
Article continues below advertisement
"As their search continues, covered by news outlets and drawing in the community at large, old wounds reemerge, threatening to undo the Marshalls—but also presenting the opportunity for long-overdue healing," the book's official synopsis reads.
And though this isn't Pauls Toutonghi's personal story, he's close with the Marshalls. In fact, according to Lewis & Clark College — where Pauls is an associate professor of English — he married into the Marshall family. Virginia and John Marshall — aka Fielding's parents — are his wife, Peyton's, parents. This makes Fielding Marshall Pauls's brother-in-law. (Both Pauls and Fielding appear in the 2023 film as extras!)
Article continues below advertisement
"This was the Marshalls' famous family story," he told the college. "When they told it to me, I was really captivated. Ginny is a great storyteller in person, and so is John, actually. The two of them together are just kind of a force of nature."
Though Pauls originally planned to write out the story and give it to the Marshalls as a Christmas present, there was clearly a bigger opportunity in front of him.
Article continues below advertisement
See, when Ginny opened up to him about her own childhood memories involving parental abuse and the gift of having a gentle dog named Oji in a tumultuous household, Pauls realized that Gonker was more than just a dog to the clan. Gonker was a symbol of peace and love.
Understanding that Gonker's disappearance had an unusually deep impact, Pauls decided to turn the story into a published book.
When writer and producer Nick Santora stumbled across the tear-jerking book, he was so stunned that he asked Paul for permission to pitch it to Netflix. The rest is history.
Article continues below advertisement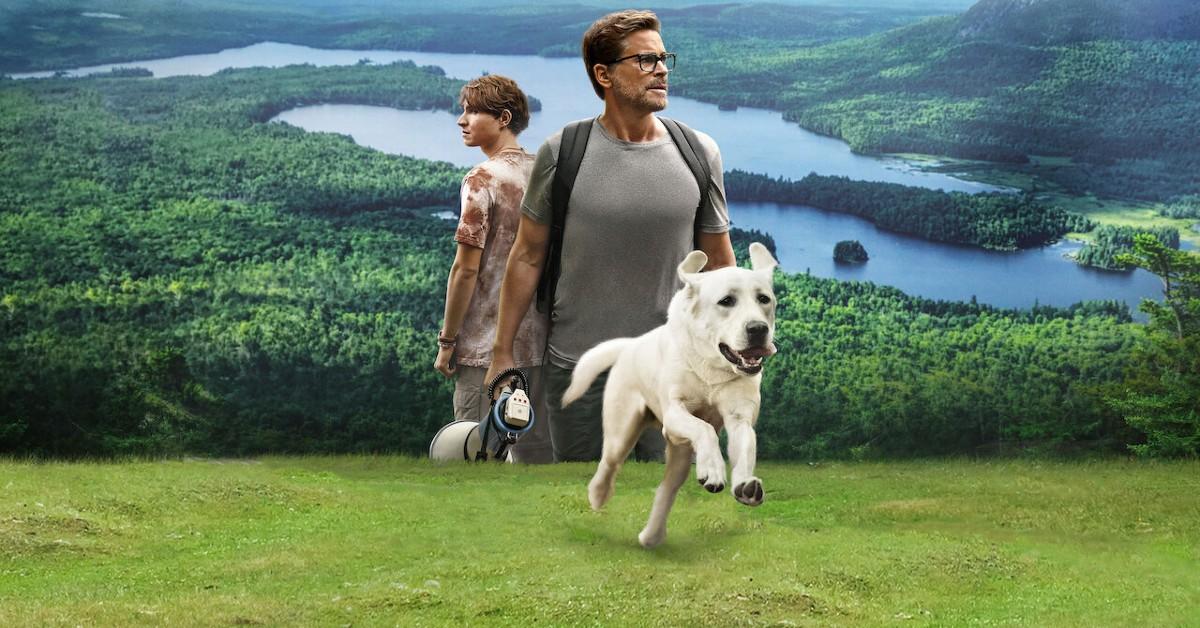 "I'm not sure how it came about, but Rob Lowe also really loved the material and was excited to do it. I was shocked," Paul shared of Rob Lowe's involvement in the film. "Lowe played Sam Seaborn on The West Wing, one of my favorite shows ever, so that was just surreal."
Dog Gone premieres on Friday, Jan. 13, 2023, on Netflix.