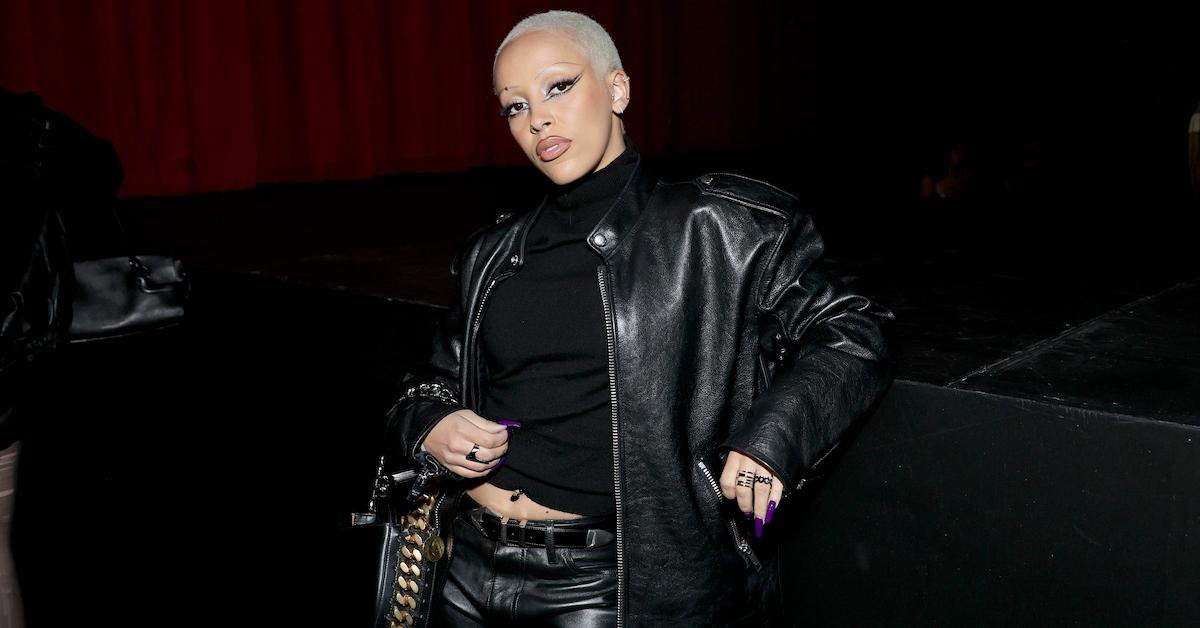 Fans Think Doja Cat's New TikTok Profile Pic May Signify a New Album on the Way
Cheers to creativity! Most hip-hop fans would agree that Doja Cat (real name: Amala Ratna Zandile Dlamini) is one of the most eclectic and unique entertainers in the industry today.
Over the years, Doja has masterfully fused an amalgamation of genres, with her 2021 project "Planet Her" being a shining example of her artistry.
Article continues below advertisement
Doja has always showcased her creativity within music and her everyday life through beauty, fashion, and social media — just look at her slew of devil-inspired photographs on her Feb. 23 Instagram carousel post.
Now, Doja has fans talking on social media with the latest change to her TikTok profile pic — among other changes that point to a new album release coming soon.
Here's everything that we know.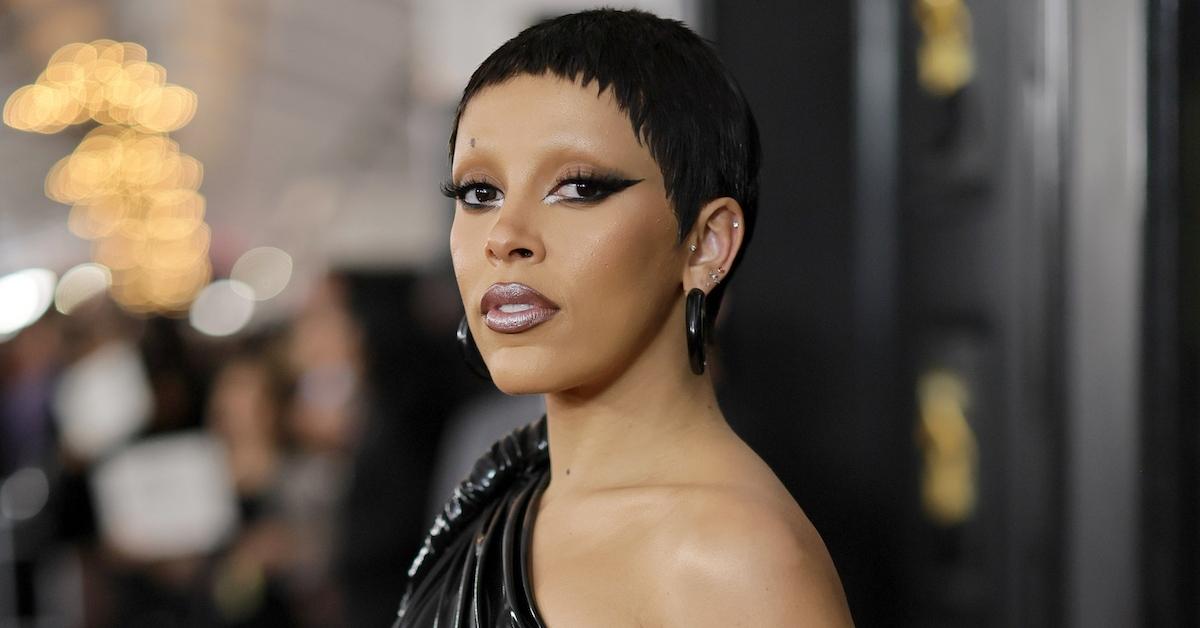 Article continues below advertisement
Doja Cat changed her TikTok PFP and deleted posts — what does it mean?
It isn't a secret that Doja is that girl when it comes to creating timeless music. And since eagle-eyed fans are looking to be fed with more music, some folks believe that time is coming very soon.
In a March 9 TikTok video, creator Jessica Golich pointed out that Doja has not only changed her PFP image, but she also deleted all of the posts on her page.
"She has changed her profile picture to a demonic creature with pretty eyelashes," Jessica says with the image in the background. "Do you think that we got a new album coming?"
Article continues below advertisement
While some folks in Jessica's comment section think that a new album is certainly on the way, others protested with an explanation for the new image.
"I'm 99 percent sure that's a picture of Krampus, who is basically a Christmas demon commonly associated with being opposed to Santa," one person commented.
Article continues below advertisement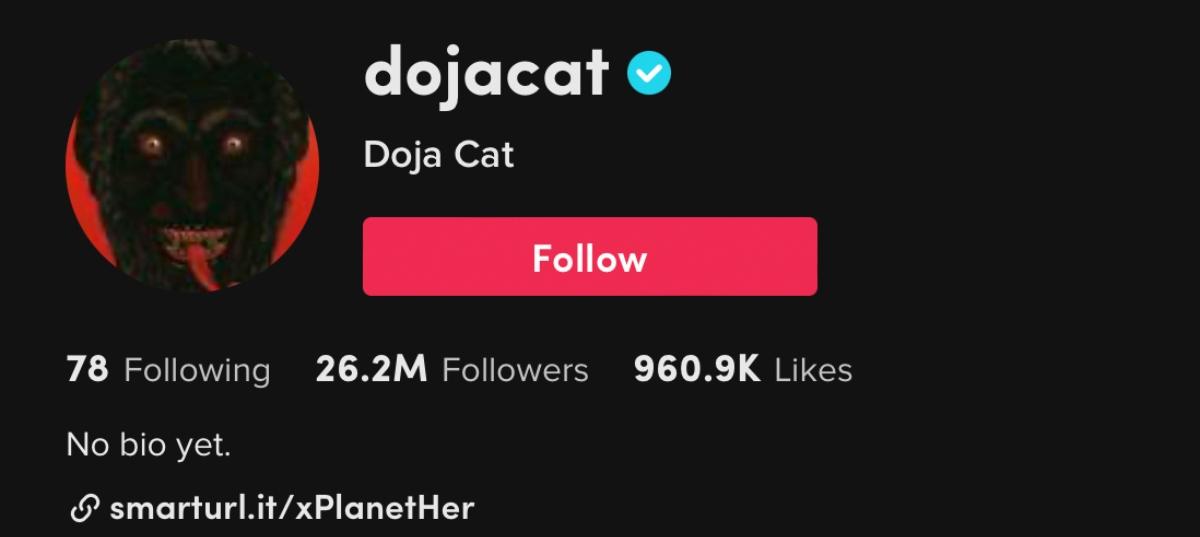 On the flip side, others pointed out the obvious trend of artists deleting past content when they're gearing up to release new music.
Upon our own investigation, we noticed that Doja's "Planet Her" album link is no longer available, with a message that says "Oops are you lost? It looks like the content is no longer hosted on this link anymore."
Article continues below advertisement
Not to mention, Doja's recent Instagram posts showcase the same devilish theme, as her Feb. 26 post features her rocking a red knitted face covering while wearing a white crop top sweater.
Article continues below advertisement
So, is Doja Cat releasing a new album?
It appears that fans may not be far off with their assessment of Doja's TikTok PFP change being connected to a new project.
In a February 2023 interview with Variety, Doja confirmed that a new album will be available for fans sometime in 2023 with more rap songs, but touring may not be an option.
"That was one of the greatest experiences," Doja recalled to the publication about making the hit song "Vegas" which showcases her rap skills. "Because everyone knows 'Hound Dog' but I was able to give it my own spin. I went in and I was like, 'Finally, I get to rap again.' A lot of people discredit me, so it's nice to just put another one in the f--king bucket for a great rap song."
Article continues below advertisement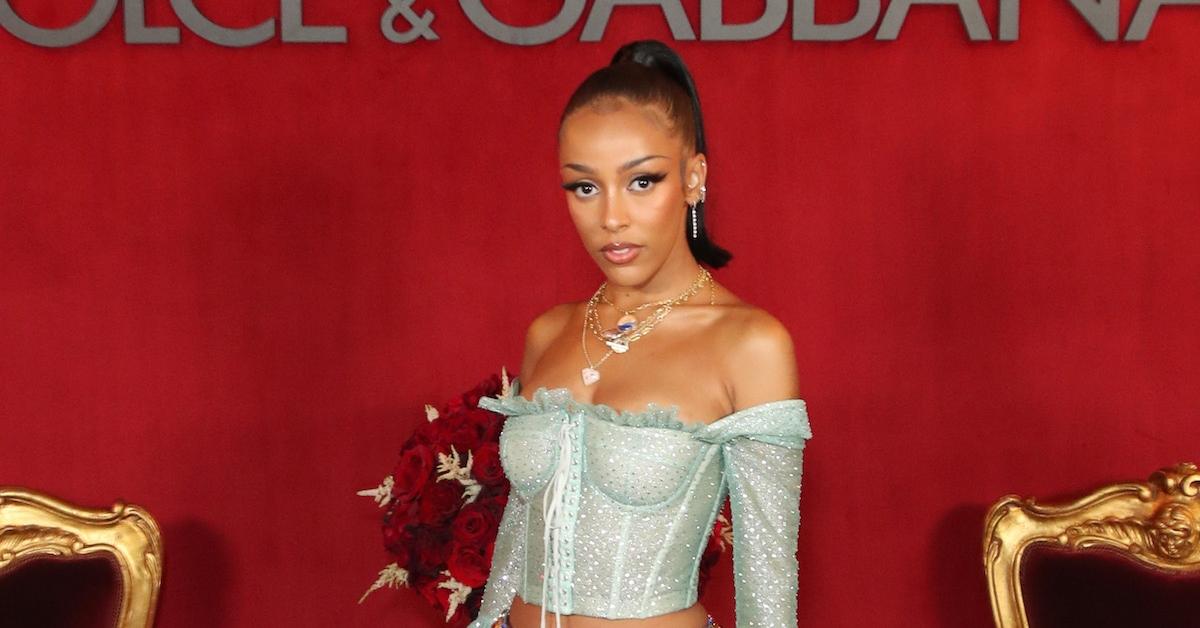 Understandably, Doja did share that she is being very methodical with her move for the new project.
"But I do want to make sure that everything I'm doing right now in terms of recording is solidified before I make any decisions," Doja told the outlet. "The baby hasn't been born yet."
Buckle up, Doja fans! We're in for an interesting ride.