Doja Cat Called 'Stranger Things' Star Noah Schnapp as a "Whole Snake" — Inside Their Beef
Doja Cat had plenty to say about 'Stranger Things' star Noah Schnapp revealing her personal messages about one of his co-stars.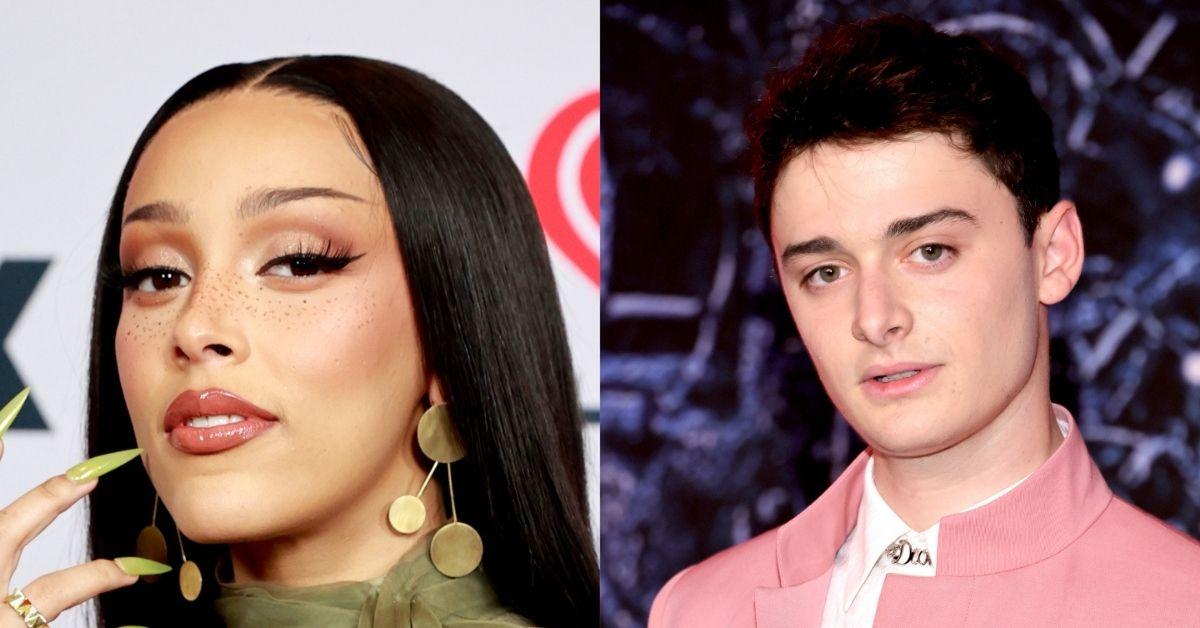 Dating as a celebrity can be tricky since many people think they already know who you are before actually having a conversation with you. Sometimes, celebs need help from their peers to form a love connection rather than reach out to someone alone.
Article continues below advertisement
Rapper Doja Cat recently sought help from Stranger Things actor Noah Schnapp when she became interested in one of his famous pals. The plan seemingly backfired, though, as the stars are currently not on the best of terms. So, why is Doja Cat beefing with Noah? We've got the answers here!
Everything we know about Doja Cat and Noah Schnapp's beef.
Doja Cat's and Noah's divide occurred when she took an interest in his Stranger Things co-star, Joseph Quinn, according to Page Six.
The "Kiss Me More" songstress reached out to Noah and asked him to "tell Joseph to hmu." Noah later replied, suggesting that she "slide into his DMs" and leave him out of it. Doja replied that she couldn't find him on social media, which was why she asked for his help.
Article continues below advertisement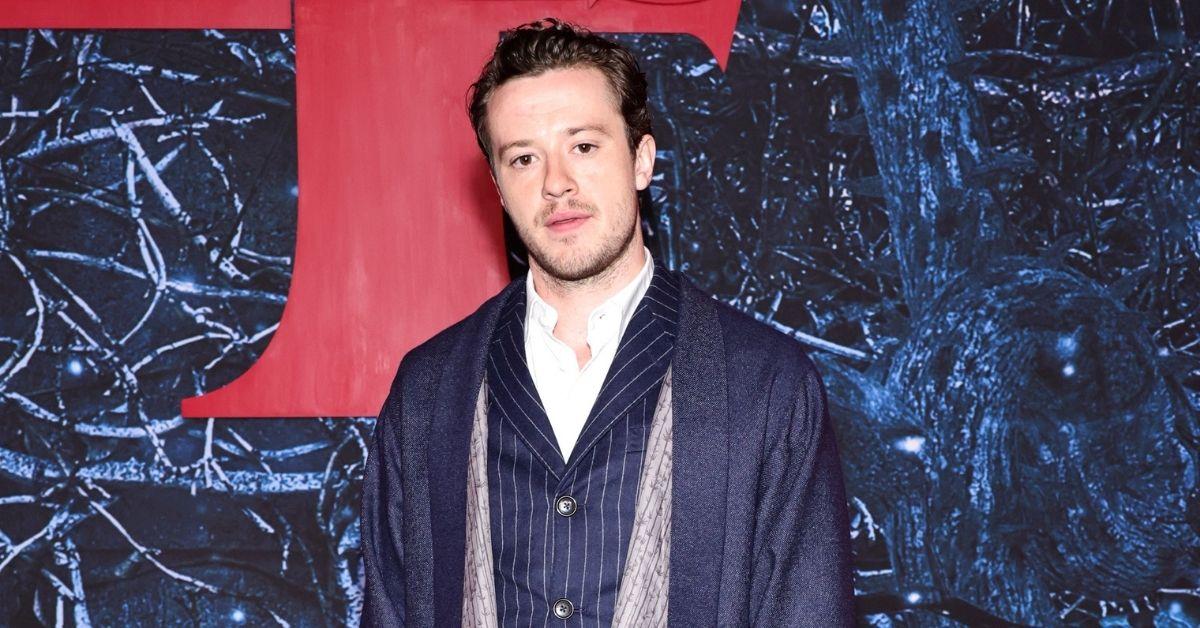 Page Six also reports that soon after their exchange, Noah posted his and Doja's conversation on TikTok. Noah eventually took down the screenshots, but not before his 30 million fans saw them on his page. The teen star received criticisms from Doja's fans, and the Grammy winner addressed his actions on Instagram Live. In her video, she referred to him as "socially unaware and whack" and suggested he's a "whole snake."
Article continues below advertisement
"I think that to be fair, first let's be chill about it. Like Noah is a kid, but I don't even know how old he is, but he's not even over – like there's no way he's over 21," Doja said on her Live in July 2022. "But when you're that young, you make mistakes."
"Maybe he is, like a whole snake, but I didn't see him that way," she told fans. "I made an assumption that he was gonna be chill about it, and he went and shared information that I didn't feel comfortable with him sharing."
Article continues below advertisement
Doja tweeted about her crush on Joseph Quinn before her beef with Noah Schnapp.
Doja has made her attraction for Joseph Quinn clear in the past. In May 2022, Doja tweeted her interest in Joseph by simply acknowledging his physical appearance.
"Joseph Quinn fine as s–t," she posted.
Article continues below advertisement
While Doja clearly has some intrigue into Joseph's dating life, he appears to be single as of this writing. If the celebrities do indeed choose to date each other, though, it wouldn't be Doja's first time dating another celeb. Cosmopolitan reports that Doja has allegedly dated artists such as French Montana, Jawny (formerly Johnny Utah), and Bree Runway.
Neither Noah nor Joseph has responded to Doja Cat's Instagram Live comments.