While Ethan and Grayson Dolan — aka the Dolan Twins — generally tend to be unproblematic in the hectic and sometimes questionable world of YouTube, it seems as though they've been "canceled" several times in 2020. Fans turned on them after they opened up about their struggle with acne and after an old video of them resurfaced discussing bullying. Needless to say, it seems as though their 11 million subscribers and viewers are kind of over it all.
Whether you're a longtime fan of the hunky YouTube duo or if you simply want to know what happened, we have the tea regarding the Dolan Twins' 2020 downfall.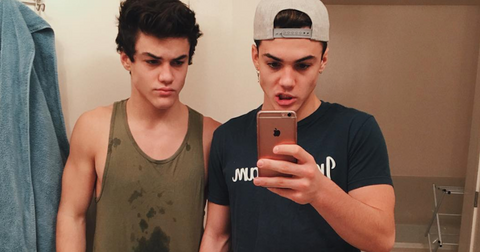 The Dolan Twins' 2020 controversy started when an old video resurfaced that included homophobic language.
In an old video, Ethan and Grayson were looking back on when they had been victims of bullying in high school, according to J-14, and Grayson mentioned comments some of his classmates had posted online, which included homophobic slurs. In the video, he said the homophobic slurs out loud, simply quoting what bullies had said about him. But eventually, it started to attract negative attention from fans.
The video clip of Grayson quoting his high school bully started circulating across the vast world of Twitter without any context, making it look like he was using homophobic slurs on his own volition. However, that wasn't the case — he was simply quoting someone who used to bully him with that kind of negative language. Eventually, #DolanTwinsAreOverParty started trending on Twitter and the duo was clearly in hot water.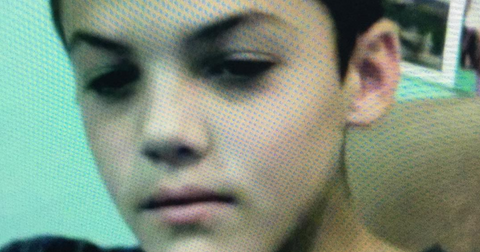 Fans were also disappointed when Ethan Dolan opened up about his struggle with acne.