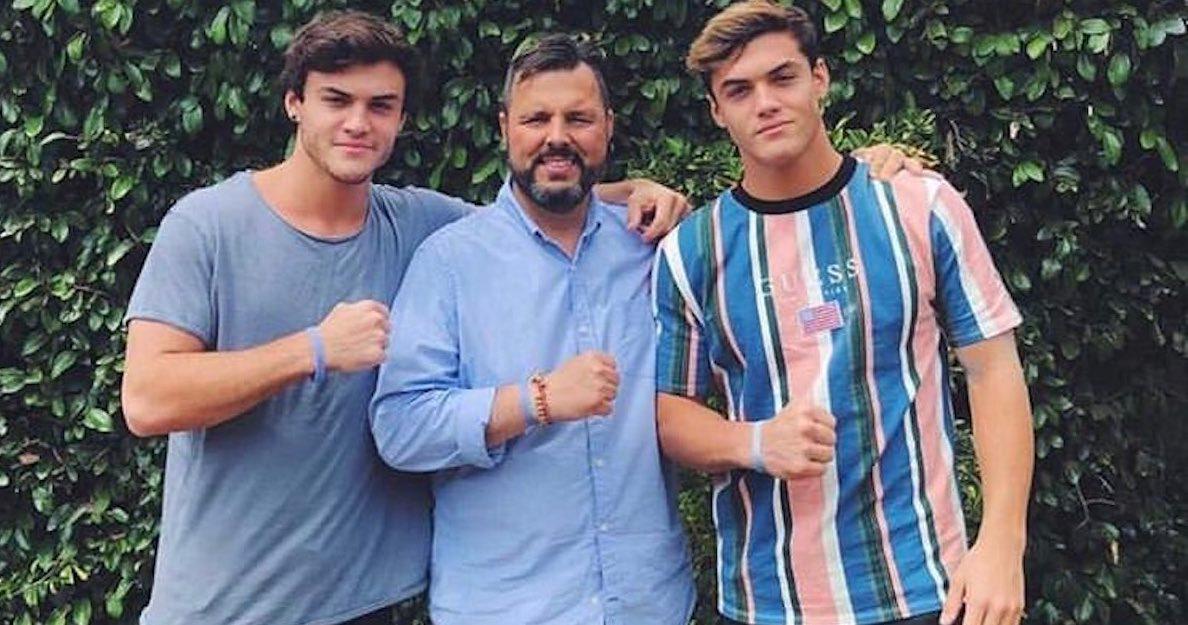 The Dolan Twins Released a Documentary About Their Dad, 'Losing a Best Friend'
Famous YouTubers, Ethan and Grayson Dolan, experienced a tremendous loss back in 2019, when their father, Sean Dolan, passed away at only 50 years old. The Dolan Twins were very close with their father, which made it incredibly difficult. This ultimately led to their hiatus from YouTube.
Article continues below advertisement
"You will forever be my best friend. I miss you so f--kin much already Dad. I know that even though you're not physically here with me on earth, that you are with me in spirit," Grayson captioned an emotional post to his father on Instagram, immediately following his passing. "You are and forever will be my favorite person that I will ever know."
Ethan also took to social media to honor his dad at the time, writing: "Although we were only granted 19 years here together it feels like we've spent a million lifetimes together... I know you will always be with me but I want you to know that I will always be with you." So, how did the Dolan twins' dad die? This is what we know.
Article continues below advertisement