'That Dirty Black Bag' Star Dominic Cooper 'Hadn't Seen Anything Like This' Show (EXCLUSIVE)
Dominic Cooper stars as Arthur McCoy in AMC Plus's 'That Dirty Black Bag,' and tells Distractify how the Western expanded his versatile resume.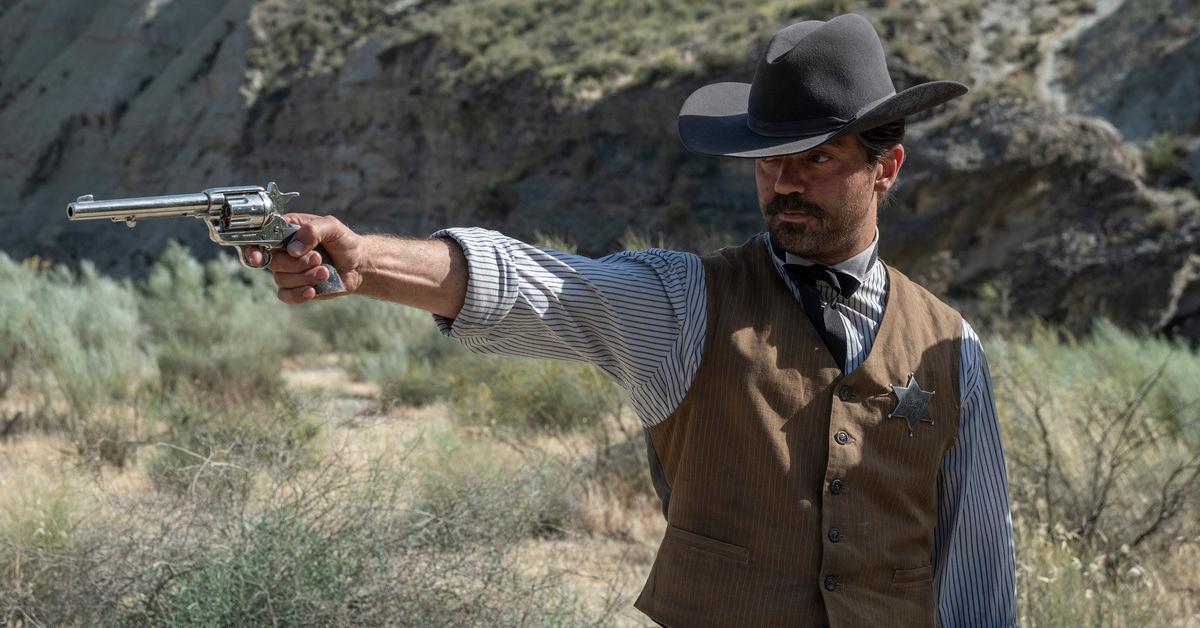 Dominic Cooper has established himself as a badass on film and in television. He starred in AMC's dark comedy Preacher and now he's on AMC Plus in That Dirty Black Bag, a refreshing take on the classic Western. Cooper plays Arthur McCoy, the sheriff who isn't taking any grief from anyone — but he may have met his match in vicious bounty hunter Red Bill.
As the series heads into its final few episodes, Cooper told Distractify what attracted him to the project initially and how it's challenged him as an actor. Plus, he spoke about his friendship with Red Bill actor Douglas Booth, and what it was like for the two of them to face off as onscreen adversaries.
Article continues below advertisement
Why is Dominic Cooper in 'That Dirty Black Bag'?
"I hadn't seen anything like this for a while," Cooper told Distractify of why he signed on to the project. "All the characters have flaws in so many ways, but I thought there would be something I could bring to this that I'd have fun representing... I think it's quite far from anything I've done before and there was opportunity to hopefully play around with it. It was a challenging but wonderful experience."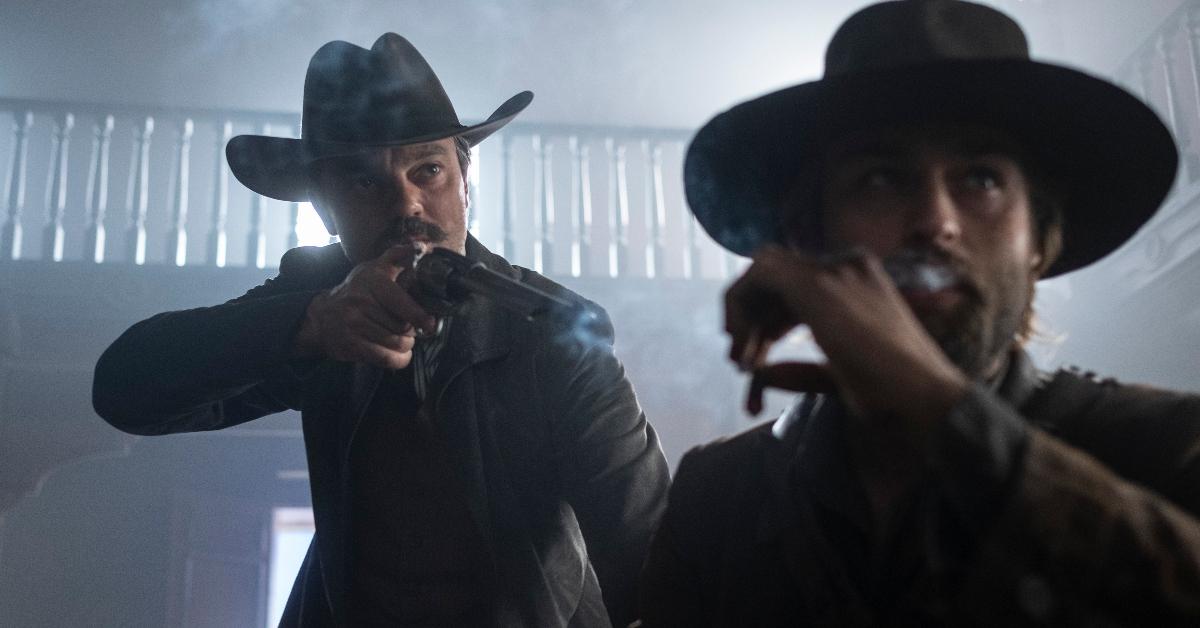 Another perk was getting to work with Douglas Booth. The two have been friends for years, which added another layer to the very not friendly relationship between Arthur and Red Bill.
Article continues below advertisement
"He is quite acidic toward me in a brilliant way, which I find very funny," Cooper explained. "McCoy gets very frustrated with him and he often gets the upper hand, so I think we really utilized our relationship in that sense. And it's great that we knew one another and could play around with how far we could push that."
In the first half of That Dirty Black Bag, audiences see how Arthur and Red Bill are set on separate paths of good and evil, respectively. However, the show particularly takes a turn with Season 1, Episode 4, "Genesis," which explores their backstories. It also makes fans realize that the characters are disturbingly similar.
Cooper's performance goes to another level after that, as Arthur seems to be both running toward his future and reckoning with his past.
"There's a reveal that is quite shocking and upsetting," the actor teased, "and doesn't put my character in a particularly good light."
Article continues below advertisement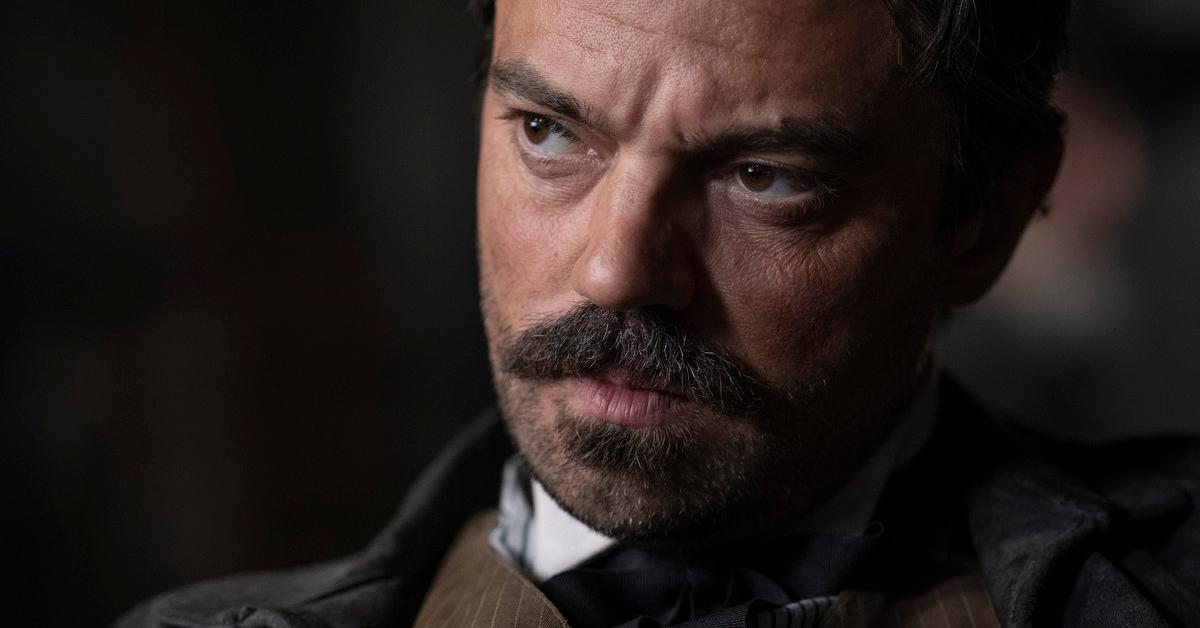 But that's what makes him the perfect choice to play Arthur McCoy. Dominic Cooper has always played with the balance of dark and light in his roles, humanizing the dark sides of characters like Dino Brewster in Need for Speed or showing the dark sides of heroes in films such as Stratton. That Dirty Black Bag brings everything together in Arthur.
Article continues below advertisement
What was Dominic Cooper's biggest challenge in 'That Dirty Black Bag'?
Of course, Cooper is no stranger to difficult roles. Whether it's being part of the Marvel Cinematic Universe as the younger Howard Stark, or the sheer craziness that was the entirety of Preacher, the projects he takes on routinely push the envelope. He's always evolving as an actor, which is what makes him so remarkable.
What about That Dirty Black Bag challenged him?
"It was the same as the first season of Preacher," he recalled. "I was like, 'What am I doing? I shouldn't be doing this. Someone from Texas should be playing it.' I was scared. I was worried what people would make of it, and you always put yourself in that position doing what we do."
"But if you feel confident and you are surrounded by friends and you can bring something to it that's different, even if it's not in everyone's taste," he continued, "then you've grown and you've learned something, and that's tremendously exciting."
Article continues below advertisement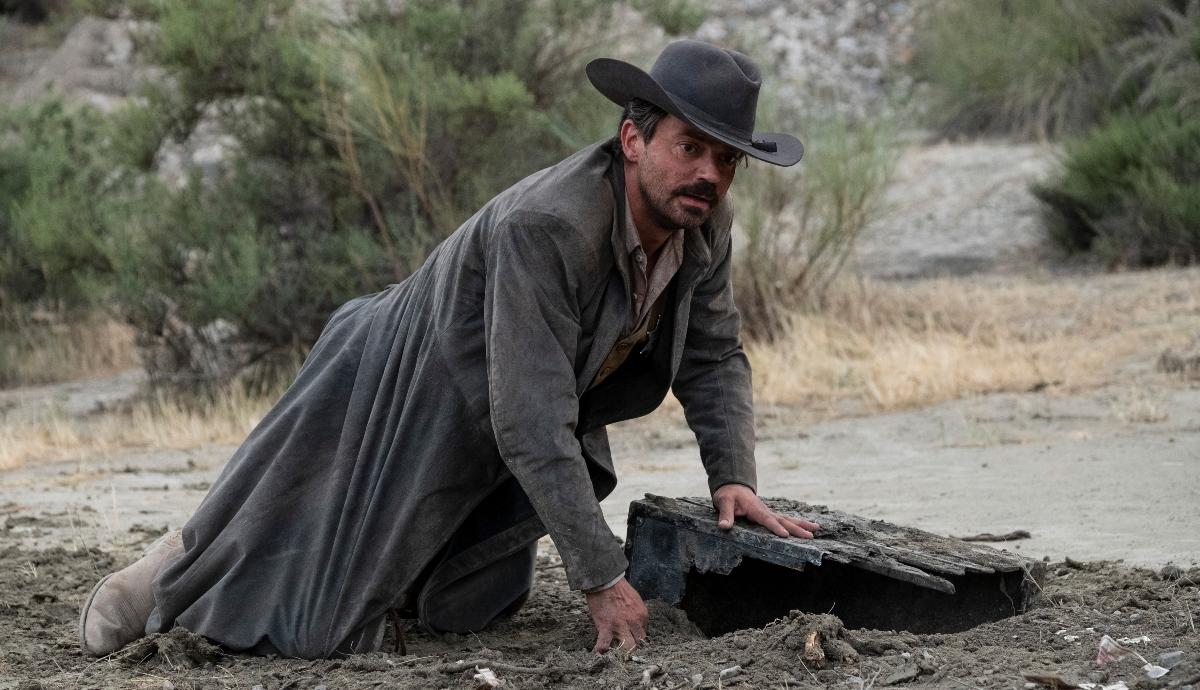 Perhaps fittingly for a rough-and-tumble Western, he didn't escape the project unscathed.
"I managed to injure myself the one moment that I ignored the advice of the stunt person and decided that I'll just run down the face of that cliff one last time," he laughed. "I did smash my knee to pieces, which was totally my fault!"
But that's where Dominic Cooper and Arthur McCoy meet. All of Cooper's performances have been intense and with full commitment, and McCoy is likewise running headlong into the void. Fans will have to tune into the rest of the episodes to see if he survives.
That Dirty Black Bag streams Thursdays on AMC Plus, with the show premiering on AMC starting Friday, April 29, 2022.