Doorbell Camera Used to Catch Thief Hiding in Woman's Garbage Can Behind Her House
A woman's doorbell camera was instrumental in assisting officers in apprehending a fleeing suspect.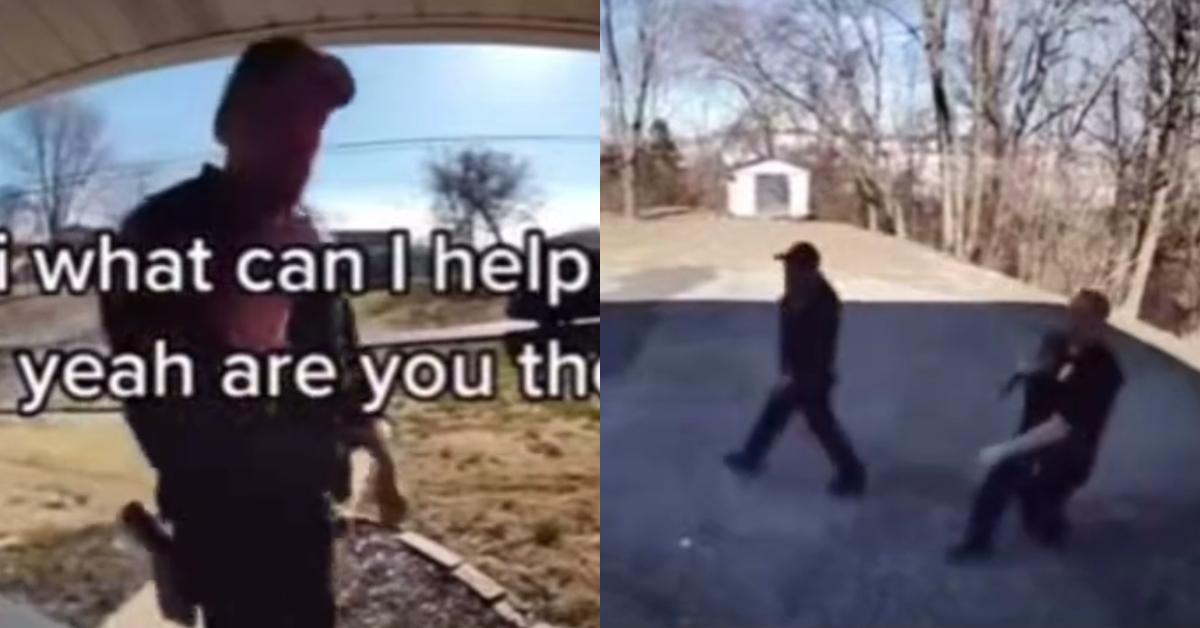 All sorts of things are being captured on doorbell cameras. Heck, Amazon even created a whole series that's a compilation of some wild encounters folks have managed to record on their Ring doorbell recorders.
Article continues below advertisement
While this might seem part of a staggered plan of brands utilizing "smart" devices in order to get low-cost content they could then later package and throw up onto a network for some easy high ad-revenue margins, it doesn't change the fact that there are tons of doorbell camera videos circulating the internet.
Article continues below advertisement
Article continues below advertisement
In a video posted by online, a police officer can be seen approaching a woman's home. He stands on her front porch, their entire interaction captured by a Ring doorbell video camera.
The officer introduces himself and asks if there's anybody home, a woman answers and he tells her what he's doing on her doorstep: he just chased a "subject" around her house and he wanted to see whether or not she knew the man was there or attempting to hide in the area.
Article continues below advertisement
She tells him that she hasn't seen anyone and that it's just her and her husband at the house. The cop looks like he's about to leave before asking her if her camera has "picked up any motion" in the vicinity.
"We're looking for a subject in a red t-shirt," he says. She complies and tells the officer that she's going to check the back of her home if there's anyone around.
Article continues below advertisement

The clip then transitions to a point later in the conversation when the officers are standing in her front yard. She gets on the doorbell camera loudspeaker to inform them that she did indeed spot the suspect.
Article continues below advertisement
"He's in my trash can," she tells the cops. "He's in my dumpster, he's in my trash can by my garage." The officers, upon hearing the new development, high tail it off camera.
The clip then cuts to the back of the woman's house where the police officers are seen running up to the trash can she was referring to. "Open that lid," they say, before he jumps out and is eventually captured.
Article continues below advertisement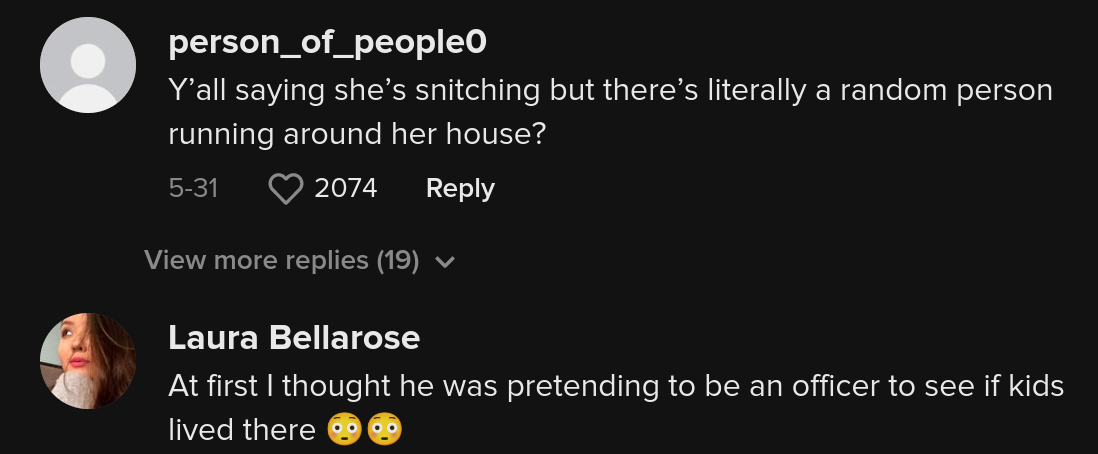 There have been several reported instances of doorbell cameras catching criminals in the act. In May of 2023 in Pittsburgh, Penn., thieves were recorded walking to vehicles parked in homes on a neighborhood street.
Article continues below advertisement

Article continues below advertisement