DoorDash Driver Caught Slamming Customer's Order Against the Door by Camera
A viral TikTok video shows a DoorDash driver who purportedly got so angry with a non-tipping customer that they threw their food order.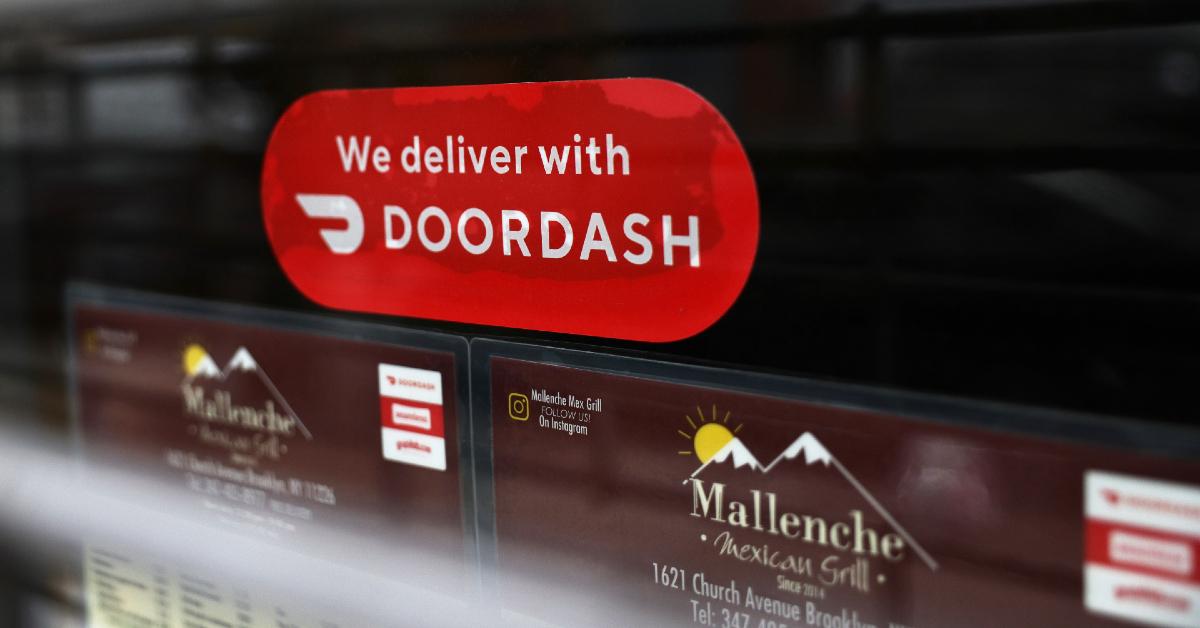 Article continues below advertisement
And as is the nature with pretty much anything that human beings too, folks are going to flock more towards dramatic scenarios than run-of-the-mill ones, so if you spend enough time on social media platforms like TikTok, you're probably going to come across more than your fair share of gnarly situations involving the food delivery service.
Like this one that was uploaded to the @doordashfunnyorders account (which appears to be deleted as of this writing) that was later ripped and re-posted to the @thememedailydosis which purportedly shows a DoorDash driver slamming a customer's order against the door of their house instead of, you know, just leaving it on the welcome mat.
Article continues below advertisement
Their reason for doing so? The customer didn't leave a tip. A text overlay in the clip reads: "When your Doordash driver doesn't like the tip and decides to throw your food at the door...Tip your drivers!"
Article continues below advertisement
The ten-second clip appears to have been recorded on a doorbell video camera. In it, a woman in a red polo and cap can be seen looking at her phone as she winds up and lobs the food order directly at the door with full force. A graphic from the Wii Bowling video game, showing a "Strike" text box pops up on the screen.
Article continues below advertisement

The video's been circulated on TikTok, with another user, @derekstover806 asking if the driver should be fired, i.e. banned from the application for being caught in the act of mistreating a customer's food.
Article continues below advertisement
There are tons of online discussions that discuss the phenomenon of non-tippers, like this one Reddit post in the r/DoorDash sub where user @Kaliwaters_248 highlighted an incident where a driver intentionally blasted the air conditioner on a warm food order for a non-tipping customer.
Article continues below advertisement

One commenter, @Minimum-Departure, remarked that they believe social media is misrepresenting how widespread the issue of non-tipping is for folks who order via food delivery applications: "I have done 100s of nontip orders and my roommate does high tip orders. He orders 2x a day. I can assure you there is no difference and often we will order from the same place at the same time and mine will beat his."
Article continues below advertisement

In the same comments section, the topic of DoorDash drivers having their accounts either deactivated or having a number of order opportunities withheld from them came up. One user said, "We can still decline no-tip orders and stay at a decent percentage," indicating that declining to pick up non-tip orders is a non-issue.
Article continues below advertisement

However, another user said that refusing orders has a very real impact on a Dasher's ability to work and maximize their income potential, which can be extremely problematic for those who rely on DoorDash as more than just a side hustle for extra cash: "Not true . Maybe in your area but where I am over the last couple weeks our market was flooded with no tip orders, many from high schools, and just repeat offenders many dashers ARs tanked except those that just accepted anything."
Article continues below advertisement

Have you ever had a poor experience with a DoorDash driver? Or have you worked for the application and got so irate that you got "revenge" against a non-tipping customer?