A Breakdown of All of the Entities in 'Doors' in 'Roblox'
'Doors' is a new horror survival game in 'Roblox' where you encounter various monsters called Entities. Here's how to survive all of them.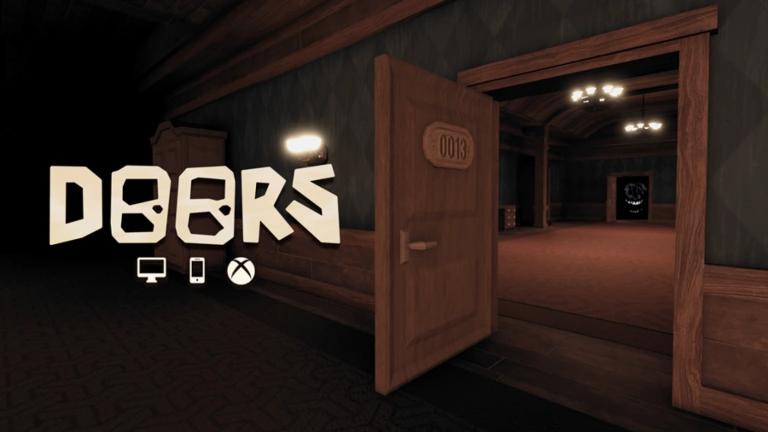 If you're looking for a scary game to get you hyped for Halloween, you may not expect to find one in Roblox — but Doors has been captivating players this season, scaring many as they try to escape the game's various monsters. In Doors, players can play in a group of four and attempt to navigate their way through a series of rooms. The goal is to clear 100 rooms without dying to any of the monsters, called Entities.
Article continues below advertisement
These Entities range in scare factor and damage dealt. Not all of them will harm the player when they spawn, but there are many you'll want to watch for as you complete your playthrough.
Here's everything you need to know about the different monsters in Doors (and how to survive them).
Figure
Figure is one of the Entities players are guaranteed to run into. It spawns specifically in rooms 50 and 100. While Figure is blind, it will follow any sound the player makes, meaning you'll want to crouch when walking around it and keep a decent distance to avoid being detected.
If Figure begins to move toward you because you've made a sound, it's best to hide in a wardrobe until it passes by. Once Figure passes you, you can sneak past it and out of the room.
Article continues below advertisement
Seek
You'll know that Seek is about to spawn if the previous few rooms have had eyes on the walls, causing lights to flicker. Seek will only spawn in the long hallway lined with windows. You'll have to run away from Seek's clutches, ducking under fallen furniture, and avoiding the arms in your way until you make it to the end of the hall. If Seek manages to grab you, you will die instantly.
Article continues below advertisement
Hide
While wardrobes are one of the only ways for you to avoid the monsters in Doors, if you hang out in one for too long, Hide will spawn. Players' screens will be impacted by a red static leading up to Hide's spawn, and once the text "Get Out" appears on your screen, you have seconds to get out of the wardrobe or you'll lose 40 percent of your health to the monster.
Article continues below advertisement
Rush
You'll know Rush is going to spawn in your room if the lights flicker just after you enter. When that happens, you have seconds to hide in the room before it barges in. It will sometimes spawn several rooms behind the player, emanating a growling noise as it rushes through the rooms to the one the player is in. If you're caught by Rush, you'll die instantly, but if you manage to hide in time Rush will open a door to the next room.
Article continues below advertisement
Screech
Only found in dark rooms, instead of avoiding Screech, players will want to find this Entity as soon as they hear its whispered "Psst." There is no way to avoid the jump scare from Screech, but if you manage to find it before it finds you, you'll walk away without taking any damage.
Article continues below advertisement
Eyes
Eyes won't directly attack you, but if you look at it, it'll take some of your health. This one is easy to avoid, as you just have to avoid its many gazes as you walk by.
Article continues below advertisement
Halt
Directions for how to survive Halt's spawn are displayed on the screen in the room. Follow the directions as they're given to you to avoid taking any damage from this Entity. If you see the text "RUN AWAY" flash on your screen, you're too close and about to lose 60 percent of your health to it.
Article continues below advertisement
Ambush
Like Rush, when Ambush spawns, you'll have to hide as it passes through the room to avoid being caught, though Ambush will take anywhere from two to six passes through a room before it exits. Since it makes so many passes, you may have to change hiding spots, especially if you're hiding in a wardrobe to avoid Hide.
Article continues below advertisement
Glitch
Glitch only appears if you're lagging too far behind in a multiplayer game, or if a room won't spawn in solo. If you fall behind your group, it'll deal up to 40 percent damage before teleporting you to your friends, while in solo play it won't deal any damage.
Article continues below advertisement
Timothy
Timothy is a spider who may spawn in drawers and other places in any room. It will attack the player and only deal 5 percent damage.
Article continues below advertisement
Jack
Jack doesn't harm the player, but it jumps and scares them. This Entity only spawns when you've repeatedly entered and exited wardrobes, though it will prevent you from entering a wardrobe.