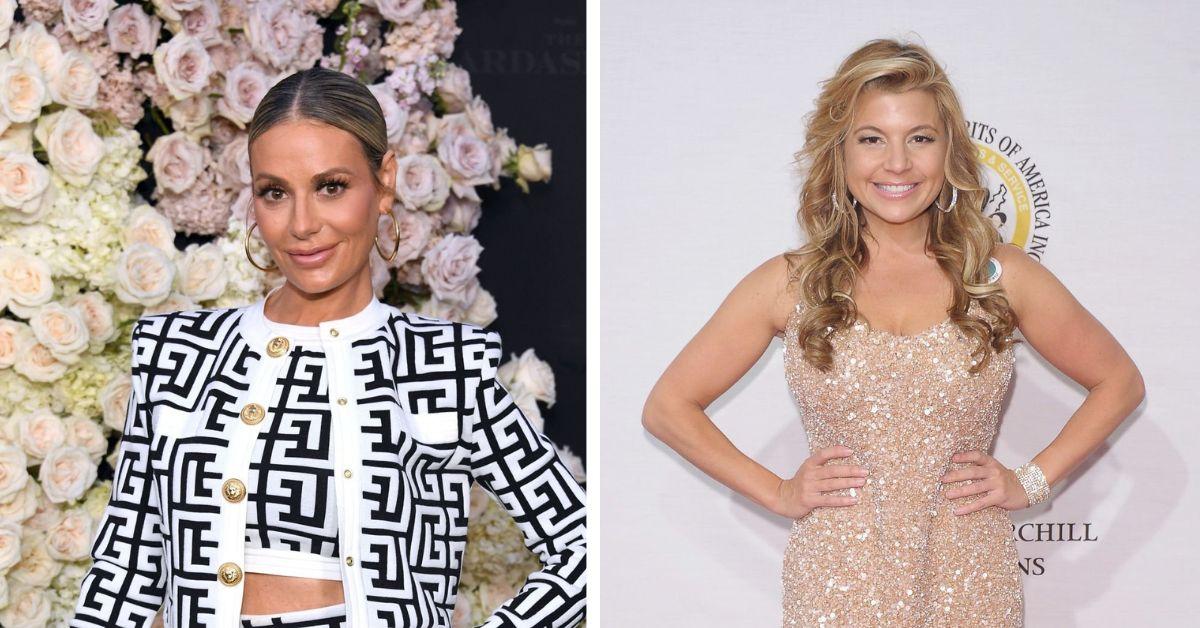 Why Are Dorit Kemsley and Dana Wilkey From 'RHOBH' Feuding?
Article continues below advertisement
It turns out that these two women are currently feuding … and it's getting messier and messier by the hour. What exactly happened between Dorit and Dana? These are the details.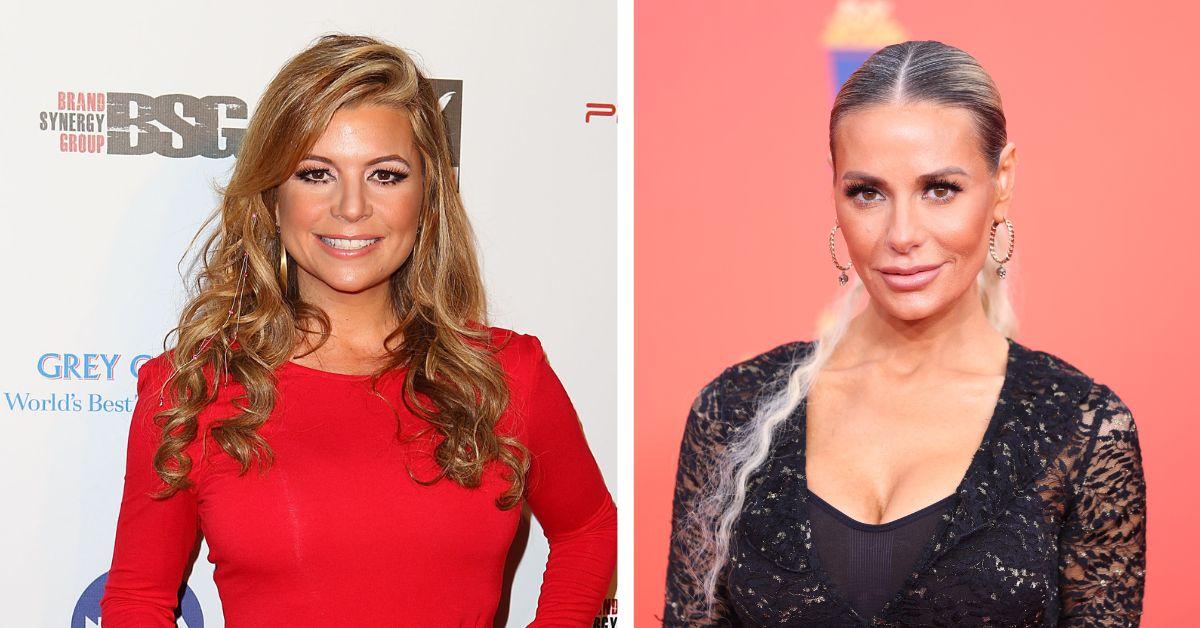 Article continues below advertisement
Why are Dorit Kensley and Dana Wilkey feuding?
Dorit is pretty angry with Dana … and rightfully so. Dana has insinuated that Dorit is having an extramarital affair behind her husband's back. Dorit is married to Paul Kemsley, but Dana says that Dorit is also secretly dating Mauricio Unmasky. Mauricio, by the way, is married to Kyle Richards.
Rumors of this alleged affair first surfaced in May 2022, when a blind-item site posted about a "west coast Housewife" having an affair with another Housewife's husband. Not to mention, viewers of an RHOBH episode that aired that month took note of Dorit kissing Mauricio's shoulder and apparently got in a tizzy about it online.
But then Dana stepped into the mix in August 2022 when she posted a photoshopped movie poster of Dorit with Mauricio to get people talking. The title on the poster? An Affair to Remember. Dorit commented on the post saying, "Is something wrong with you, woman? Or are you just so miserable in your life that you have nothing better to do?"
Article continues below advertisement
Dorit continued, "Kyle and Mau are our friends, and my kids call them uncle and auntie. Do you think this is OK for my kids to see when it's a disgusting lie?"
Dorit went on with her rant, writing, "If this is the only way you can make a buck then so be it but at least have some decency and stop trying to peddle false narratives especially when you know there is ZERO truth behind it and your whole motive is to just hurt people for no reason." She also called Dana "pathetic" and "sad."
Article continues below advertisement
Even now, Dana hasn't deleted the post from her Instagram feed.
Dorit's lengthy response has pulled in more than 2,000 likes while the actual post itself only has a little more than 1,100 as of this writing. As Gen Z social media users would say, Dana's post has been "ratio'd." This means more people are bothered by Dana's post compared to the smaller number of people who find it amusing.
Article continues below advertisement
This isn't the first time the ladies' names have made headlines together. In February 2022, Dorit's husband PK took to Instagram to call out Dana for "spreading lies" about him and his family on her Dishing Drama with Dana Wilkey Uncensored podcast. In his post, he threatened to take her to court.
How are fans responding to the drama between Dana Wilkey and Dorit Kemsley?
The comment section on Dana's fake movie poster is leaning toward more support for Dorit and less support for Dana ... in a major way. One person wrote, "[My] thoughts are that a false post like this hurts a lot of children. This isn't funny." Someone else said, "Lol who are you, again? Besides tired and forgettable."
A third person added, "Dana Wilkey is seriously the thirstiest of the thirst, but I can't stop watching the train wreck." Another person added, "Dana girl, you really need to get a life. You had your chance on the show and obviously you … are boring. Have some class and move on." Dana has yet to respond to the backlash with an apology or anything else.
The Real Housewives of Beverly Hills airs on Wednesdays at 8 p.m. ET on Bravo.