'Dragged Across Concrete' Is the No. 1 Film on Netflix in the U.S. Despite Controversy
Action flick 'Dragged Across Concrete' is currently booming on Netflix. Let's explain the controversy at the center of S. Craig Zahler's film.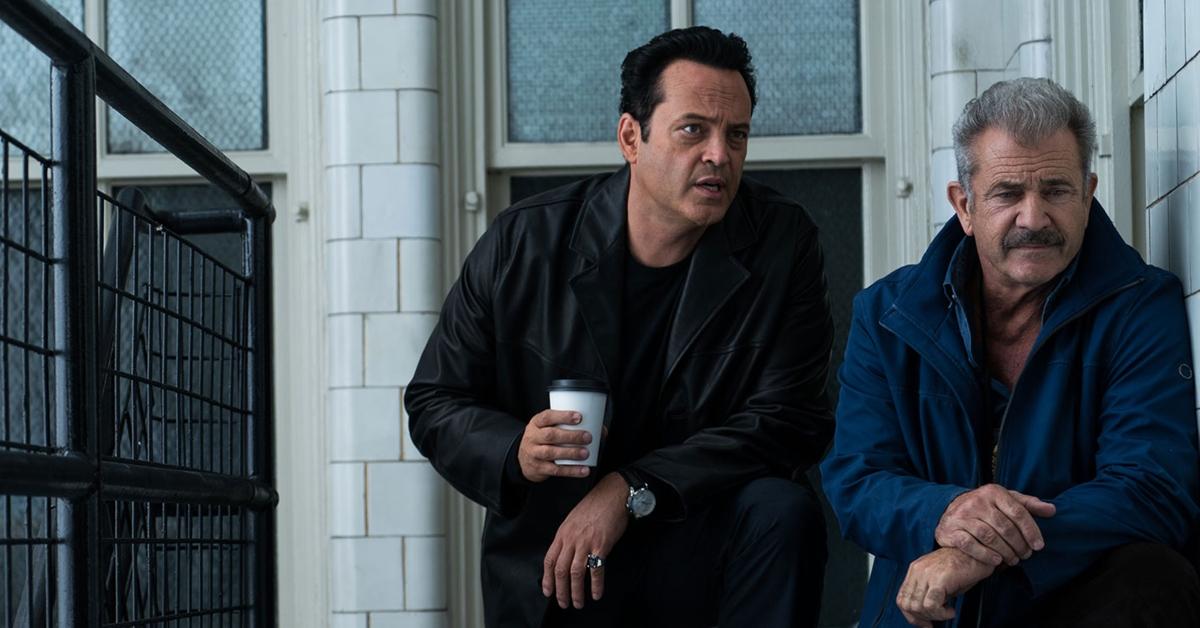 When forgotten films are launched into the Netflix sphere, they're often given new life. Taking the No. 1 spot on the streamer's Top 10 Movies in the U.S. list on March 21, 2023, is a lesser-known 2018 crime flick from director S. Craig Zahler. Starring Oscar winner Mel Gibson (Braveheart) (who has famously been accused of anti-Semitism, racism, homophobia, and domestic violence) and Vince Vaughn (Wedding Crashers), Dragged Across Concrete follows two police officers who dip their toes in the criminal underworld after being suspended for using excessive force on a suspect.
Article continues below advertisement
With the film making waves on Netflix five years after its release, new viewers are introduced to its controversial subject matter. From its shoddy handling of police brutality to its apparent rejection of political correctness, let's explain the controversy at the center of Dragged Across Concrete.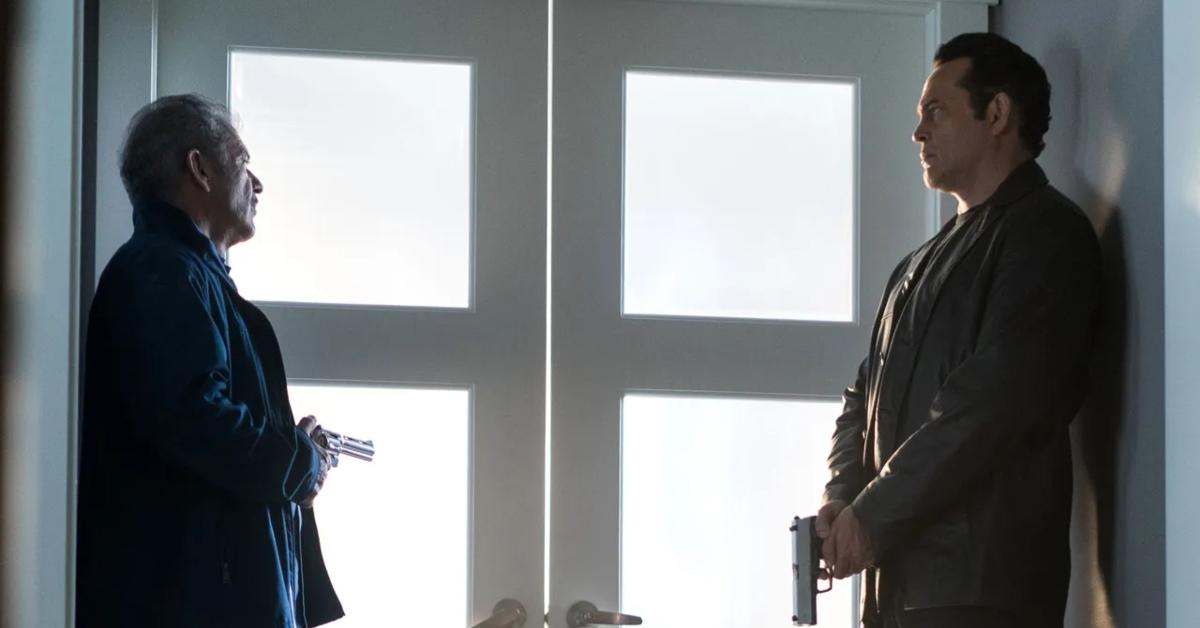 Article continues below advertisement
'Dragged Across Concrete' has been dubbed a "racist and sadistic" nightmare of a crime thriller.
As mentioned by The Atlantic, an early scene sees white cops Brett Ridgeman (Mel Gibson) and Anthony Lurasetti (Vince Vaughn) use excessive force without flinching. While one officer puts his booted foot on a suspect's head, the other makes fun of his Latina girlfriend's accent, comparing her voice to the cackle of a dolphin.
Though the protagonists are promptly punished for their callous, inappropriate actions — which are caught on camera — their boss, Lieutenant Calvert (Don Johnson), seemingly suspends them because of the current climate.
"Like cellphones, and just as annoying, politics are everywhere. Being branded a racist in today's public forum is like being accused of communism in the '50s," the boss says, annoyed by PC culture. "Whether it's a possibly offensive remark made in a private phone call or the indelicate treatment of a minority who sells drugs to children, the entertainment industry, formerly known as the news, needs villains."
Article continues below advertisement
It's as if all three men are in agreement that the violent, dehumanizing incident was mere horseplay (a conservative attitude The Ringer's Scott Tobias believes is present behind the camera as well).
Article continues below advertisement
Subsequent to the partners' six-week suspension without pay, Anthony Lurasetti dares to say "it's only cops that the system is against." Later on, Brett Ridgeman — who lives in a "bad" neighborhood — even says "you know, I never thought I was a racist before living in this area."
Intolerant ignorance and right-wing victimhood radiate from the two detectives — are these the men viewers are supposed to root for?
Known for particularly violent films like 2015's Bone Tomahawk and 2017's Brawl in Cell Block 99, S. Craig Zahler is well aware of the controversial portraits his films paint. "There's stuff that will trigger certain people, and that's fine; these are the pieces I want to make," he told Yahoo Movies U.K. Yes, stereotypical depictions of people of color and "Blue Lives Matter" bait can be jarring if not triggering.
He knows people's personal views don't always align with the (often conservative) views portrayed in his films, and frankly, he doesn't care.
Article continues below advertisement
"If you come into a movie and you're very focused on one thing — like you're very interested in how people of this ethnicity or people with this belief system or women or children or people from Canada are treated in this movie… that's your viewpoint," he shared with The Ringer.
"If the most important thing for you to get out of the movie experience is to see a reflection of your personal beliefs, you probably won't get that with any of my movies because they don't even consistently line up with themselves," the director continued.
Article continues below advertisement
The Daily Beast's review dubbed Dragged Across Concrete a "vile, racist right-wing fantasy." Vulture detailed that it's "skewed so that its heroes' moral relativism is meant to be a sign of their manly integrity. A man's gotta do what a man's gotta do — however shortsighted and racist and sadistic." This was after writer David Edelstein called the neo-noir flick "your basic boneheaded, right-wing action movie."
Heck, the head of Cinestate (the film's production company), Dallas Sonnier, admits his typical viewers "haven't seen Lady Bird, and they certainly haven't seen Call Me by Your Name" and that the company's films are "almost counterculture." He even relayed the intension of controversy.
With this in mind, Dragged Across Concrete was by all appearances targeted at a right-leaning audience, despite its director denying his films carry a political message.
If you can stomach 2 hours and 38 minutes of racial stereotypes (for context, Tory Kittles plays a Black ex-con whose mother is a heroin-addicted prostitute), shocking violence, and "woe is me" racist protagonists, Dragged Across Concrete is currently streaming on Netflix.