What Plastic Surgery Did 'RHOA's Drew Sidora Get as Part of Her "Mommy Makeover"?
Drew Sidora from 'RHOA' joined the cast in Season 13. Amid her drama with Kenya Moore, she underwent plastic surgery to change her figure.
When actress Drew Sidora joined The Real Housewives of Atlanta cast in Season 13, she almost instantly had to develop some thick skin. As the only new cast member at the time, Drew was on the receiving end of some negative comments about her marriage to Ralph Pittman. During the season, Ralph sparked controversy for the couple after Drew mentioned that he had left their home for several days without telling her where he was.
Article continues below advertisement
In addition to her marital woes, Drew's co-star, Kenya Moore, discussed Drew's physical appearance in front of the RHOA cameras — and Drew recently opened up about how Kenya's words affected her choice to augment her body.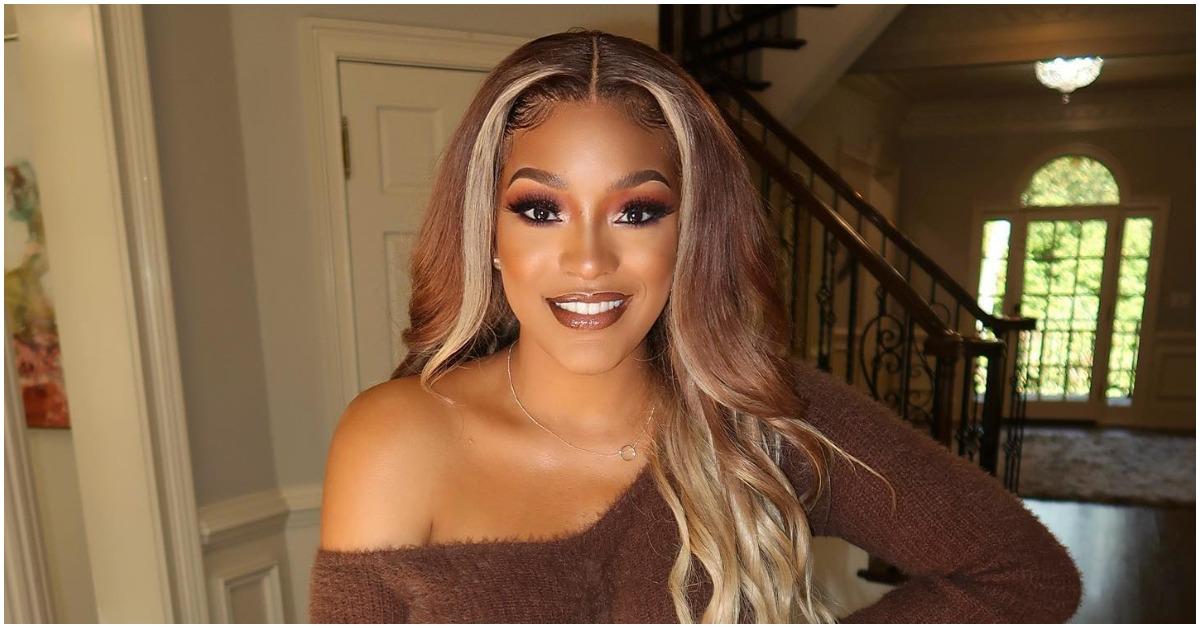 Article continues below advertisement
Drew Sidora got a "mommy makeover" after Kenya Moore tweeted that she needed a "tummy tuck."
Although they had a rocky relationship from the beginning, Drew and Kenya's issues only continued after Season 13 wrapped. In an episode that aired on March 28, 2021, the cast went to New Orleans for a group trip, and in true RHOA fashion, the ladies argued over which room each would get. Drew decided the best way to solve their problem was by suggesting the women "booty bounce" for a key. After Kenya (who was there with her daughter, Brooklyn) refused, Drew later said in a confessional that Kenya paid for her butt so she shouldn't be shy about showing it off.
The day after the episode aired, Kenya took to Twitter to respond to Drew's comments. Along with a photo of Drew in a stomach-skimming dress, Kenya wrote, "She needs to pay for a tummy tuck."
Article continues below advertisement
While speaking with Us Weekly in April 2022, Drew admitted that Kenya's "hurtful" and "body shaming" comments affected the way she felt about how she looked. Ultimately, Drew chose to get plastic surgery in 2021, undergoing what's commonly known as a "mommy makeover." The combination procedure typically includes surgeries performed on the breasts and the stomach to address changes that women often face as a result of pregnancy, childbirth, and breastfeeding.
Article continues below advertisement
Drew Sidora before and after: What surgeries did the 'RHOA' star get?
Even though Kenya's comment hurt Drew, she said she had other reasons for deciding to go under the knife. The Step Up star said she had been struggling with a hernia for years and was suffering through debilitating cramps throughout all of Season 13. "I was taking pain medication for these intense cramps," she told Us Weekly. "And I was like, 'I don't wanna go through that this time.'"
Drew chose to get a mommy makeover to not only address cosmetic issues, but also the ones affecting her health.
"I did everything... It was like the [whole] package," she explained. "Boobs back in place — you know, make them a little smaller cause I was having neck issues — and then I had a hernia, and so they did a hernia repair and a tummy tuck. That was it. I was good. I'm happy."
Article continues below advertisement
Since getting plastic surgery, Drew has maintained her physique through diet and exercise. And now that her health is back on track, the actress said she's ready to show more of her true personality on RHOA. Drew also made amends with Kenya when they began filming Season 14.
"I kind of didn't remember why we were upset at each other," Drew admitted, adding she was "on the defense" in Season 13. "[I thought,] let's try to get to know each other because I feel like, if they really don't know me and know what I'm about, how can [we] have all these issues? … And at the reunion, she did apologize."
Watch new episodes of The Real Housewives of Atlanta on Sundays at 8 p.m. ET on Bravo.