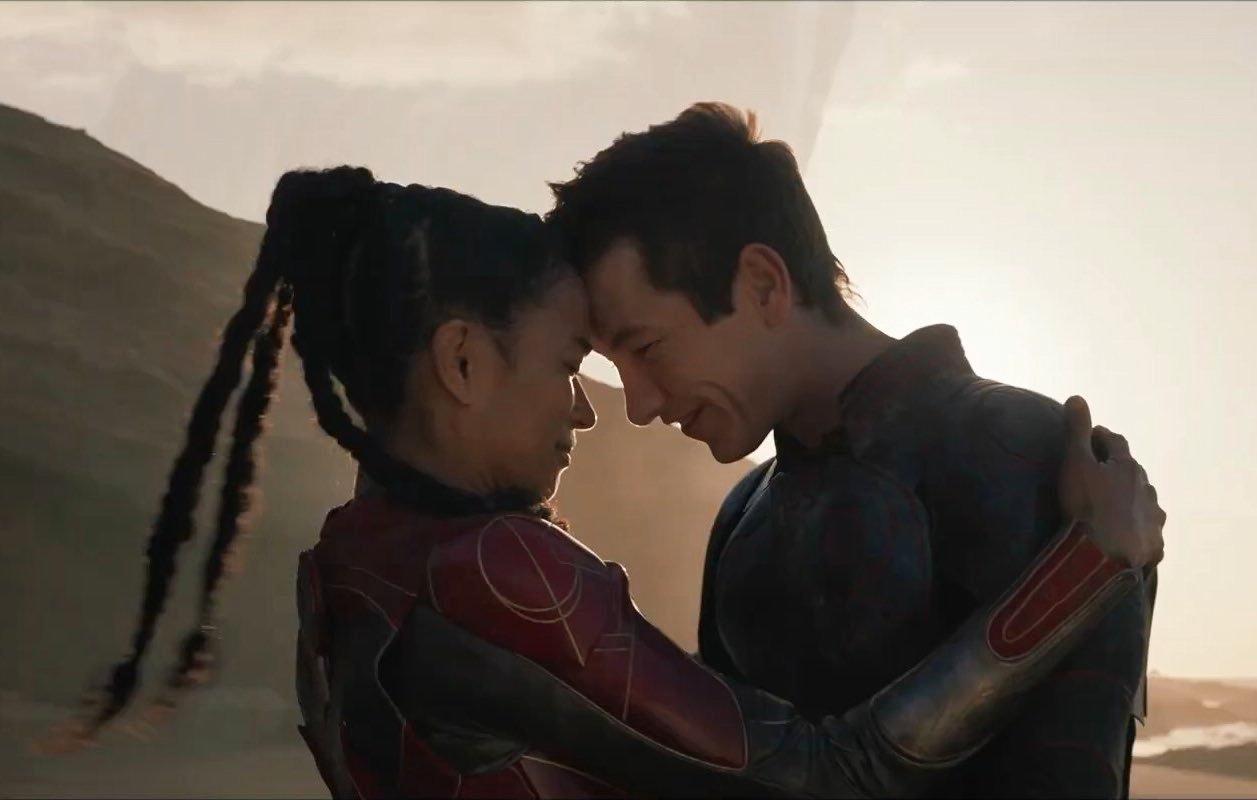 Everyone Is Loving Druig and Makkari's Relationship in Marvel's 'Eternals'
Spoiler alert: This article contains spoilers for Marvel's Eternals.
Following the expansion of the Marvel Cinematic Universe with Eternals, the superhero found-family is here to say. With its ensemble cast made up of a stacked roster of talent, many fans are now discussing the best of the new characters. However, two characters are frequently popping up in debates: Druig (Barry Keoghan) and Makkari (Lauren Ridloff).
Article continues below advertisement
The on-screen chemistry between Druig and Makkari has charmed audiences worldwide, with many finding their flirtatious relationship more believable than the centuries-spanning love story between Ikaris (Richard Madden) and Sersi (Gemma Chan).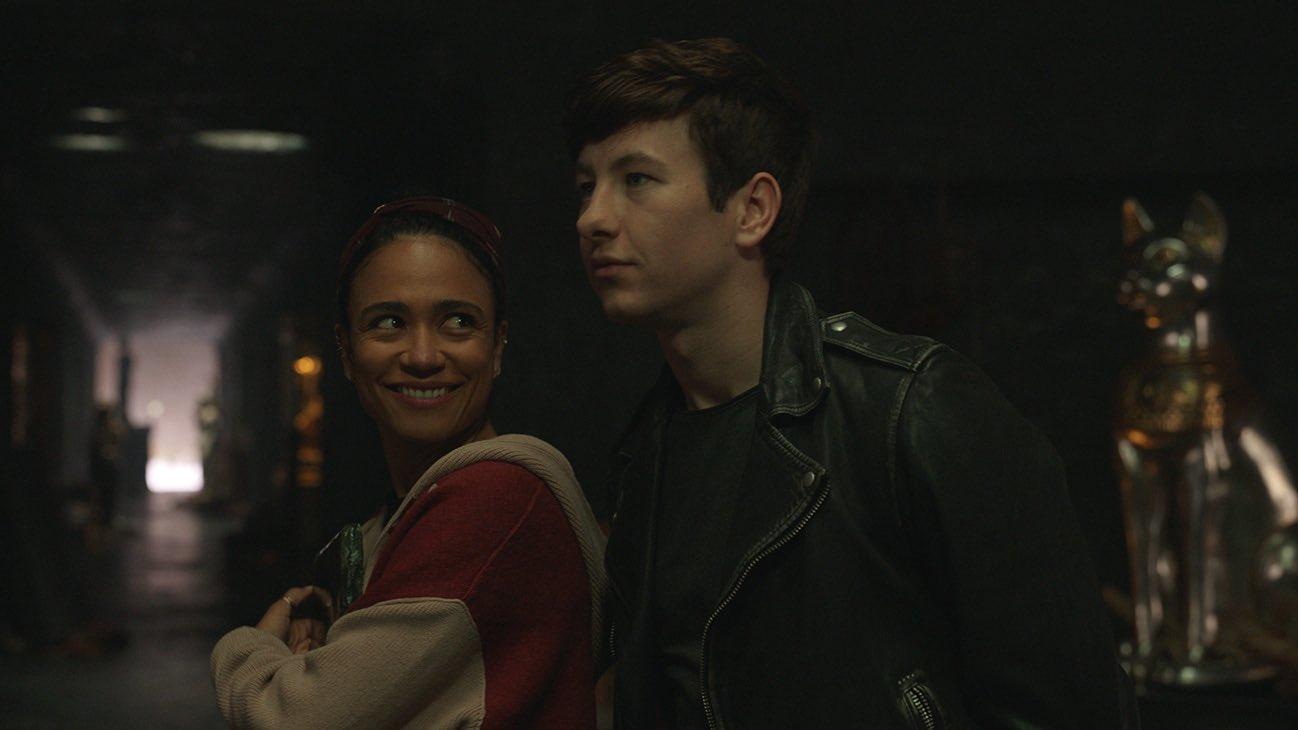 Article continues below advertisement
After the Eternals split up in the 1500s, Makkari and Druig didn't see each other for centuries; yet when they reunited, they fell right back into their old rhythm as if no time had passed between them.
Druig shocked Makkari by mentioning the emerald tablet she finally obtained, which shows that no amount of time will ever come between the two. He recalled how much the tablet meant to Makkari, and that's all it took for fans to lose it over their obvious connection.
The two clearly had heart eyes for each other in every scene they had together, so it's surprising to learn that "Drukkari" wasn't originally a part of the film.
Article continues below advertisement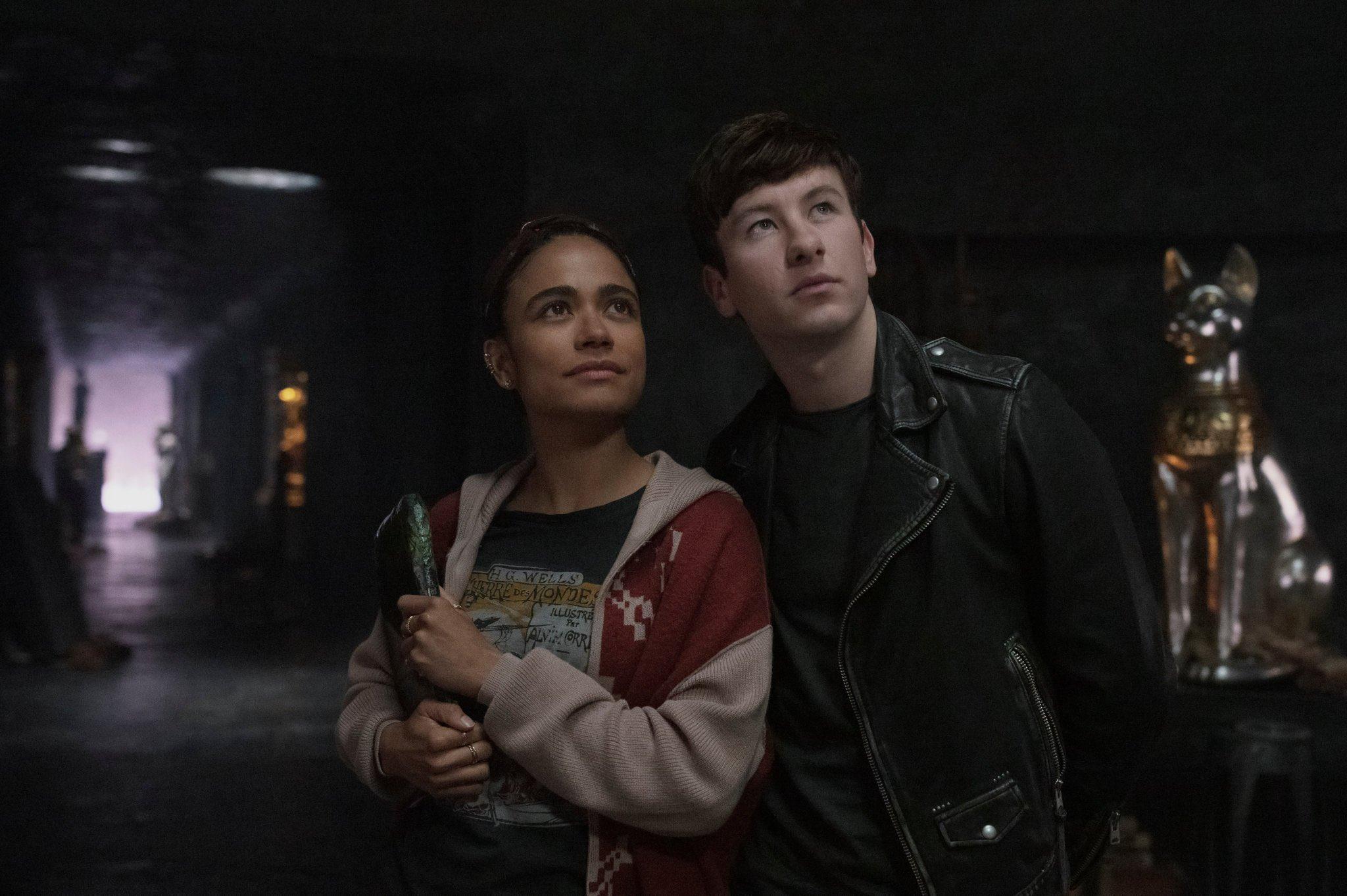 The Druig and Makkari romance comes from the actors' real-life chemistry.
During the Eternals global press conference in October 2021, both Barry and Lauren admitted they were surprised to learn about the relationship between their respective characters.
"Well, I have to say that first of all, I want to say that I think the relationship between Makkari and Druig really comes to a surprise for actually several people here on stage, right?" Barry said, per CBR.
Article continues below advertisement
He also declared that the relationship "wasn't really something that was so apparent" in the script, but that director Chloé Zhao encouraged the pair "to imply that there was a lot more to Druig and Makkari."
Per Marvel, Lauren added, "I feel like what actually brought them together is that they both have a lot of power. They're very powerful individuals. And they're told to hold back. To hold themselves back. And I think that, for Druig and Makkari, you know, they're mischievous, and they also have fun."
Article continues below advertisement
Chloé spoke on the relationship as well at the October 2021 press conference: "I don't know if, Lauren, you remember, it was your first time meeting Barry, the two of you started [to] just riff. You know, you start to improvise. And I go ... what? What's happening?" She added: "Sparks everywhere. And 'cause initially, that was not the intention. I think really it was from you guys meeting that we saw that, and go, 'Maybe we should let play into it.'"
Fans have dubbed the Druig and Makkari dynamic "Drukkari."
Pepperony and Stucky — step aside; there is a new favorite MCU couple in town, and they go by Drukkari.
Much of the social media reactions to Eternals have to do with this unbelievably adorable pairing. "All other couples can go home now, btw. Drukkari is the moment," one fan wrote.
Article continues below advertisement
Another Drukkari supporter, as seen above, summed up their grumpy x sunshine ship dynamic. Druig doesn't like anyone, but when Makkari arrives, he worships the ground she walks on and declares he would do anything to make her happy. If that doesn't get you in your feels, we don't know what will. These two are perfect together, and this is now a Drukkari stan account.
Article continues below advertisement
"When Druig goes up to [Makkari] and says 'My beautiful, beautiful Makkari. Did you miss me?' And she's all smiles and soft eyes. Love is real y'all," another supporter shared.
A devoted Drukkari follower enthusiastically posted, "ETERNALS SPOILERS — THAT SCENE WHEN MAKKARI AND DRUIG SEE EACH OTHER FOR THE FIRST TIME IN SO LONG, AND HE'S GRINNING AND SAYS 'My beautiful, beautiful Makkari, did you miss me?' AND SHE'S JUST SMILING AT HIM SO MUCH I'M SICK I LOVE THEM SO MUCH."
Hopefully we get to see more of these two soon, because we don't know how long we can go without obsessing over their implied romantic feelings for each other.
Eternals is now in theaters.