Zaire Wade Talks Dwyane Wade Comparisons and Stepping out of His Dad's Shadow (EXCLUSIVE)
Zaire Wade, Dwyane Wade's eldest son, talks overcoming comparisons to his dad and common misconceptions in an exclusive interview with Distractify!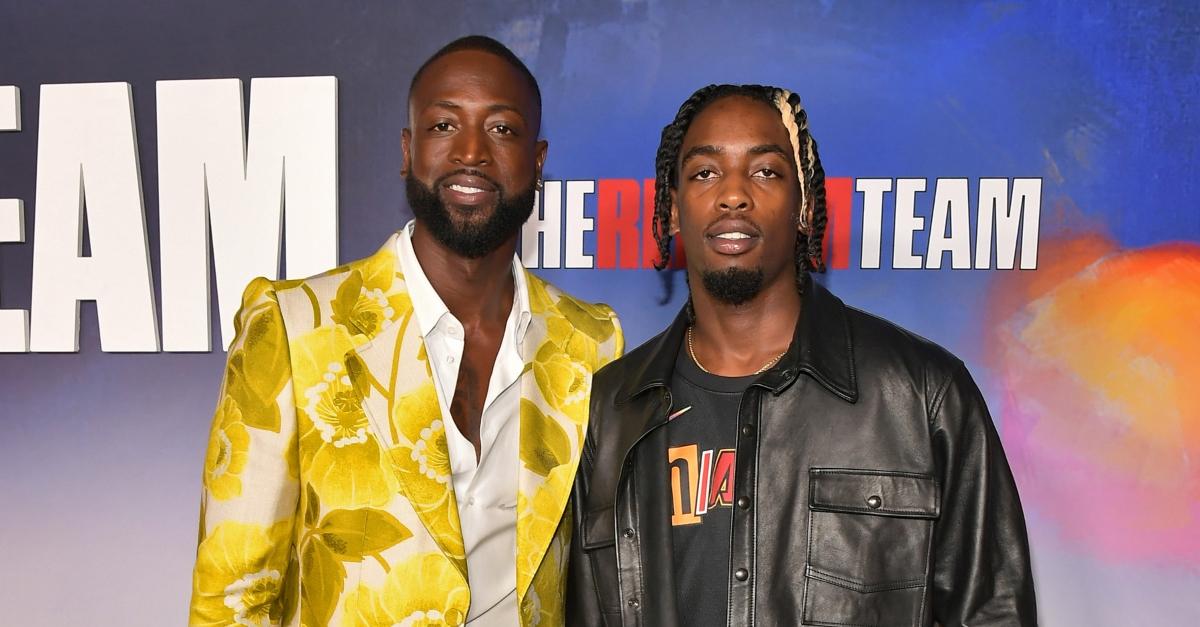 Not every up-and-coming pro athlete can say that they were born into basketball royalty — decorated NBA player Dwyane Wade's eldest son, Zaire Wade, is the exception.
Zaire is next in line to his father's throne and poised to claim his crown. But his rise to basketball fame hasn't come without its challenges.
Article continues below advertisement
Zaire learned the business of basketball from the best. That said, the basketball star wants to leave a legacy of his own on the court, completely separate from Dwyane's immense spotlight.
In an exclusive interview with Distractify, Zaire talked stepping out of his father's shadows and shattering expectations. Plus, he gave us the secret to leveling up his game. Here's what he had to say …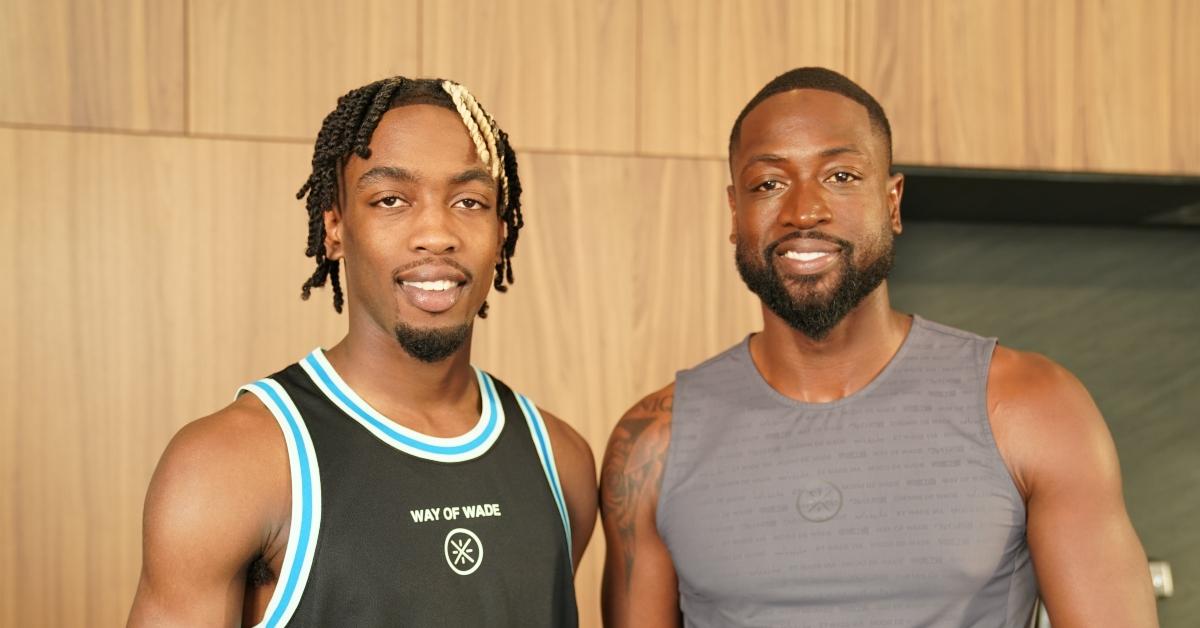 Article continues below advertisement
Pro basketball heir Zaire Wade gets candid about Dwayne Wade comparisons.
As the son of a world-renowned basketball star, Zaire has worked double-time to become his own man. Because he's spent his entire life under a microscope, Zaire's no stranger to the scrutiny that comes with being in the public eye.
"I would say it's getting a little easier as I get older — just dealing with the naysayers," Zaire told Distractify exclusively.
The athlete opened up about his years-long mission to live up to critics' expectations.
"I would say my whole life — it's been that comparison [and] battle between, you know, either trying to be better to him or exactly like him," he went on. Looking back, he knows that his efforts were made in vain.
Article continues below advertisement
"The way I look at it now is that it's not fair to anybody — especially not me trying to chase my own dreams," the athlete added.
"If [fans] were in my shoes, I feel like they would instantly understand why they shouldn't be comparing me or saying certain things that they do," Zaire continued. "But I feel like the reason that they are is because they're not."
Article continues below advertisement
Zaire Wade debunks the biggest misconceptions about his dad: "People have the wrong image of him."
If there's one person who truly gets what Zaire's going through, it's his dad. When asked the one thing that we, as fans, get wrong about Dwyane, Zaire got candid.
"I think a lot of people have the wrong image of him — specifically, as a father," he shared. "But I think that's another thing that people probably will never understand. But, you know, we like to say, as long as we understand then it really doesn't matter."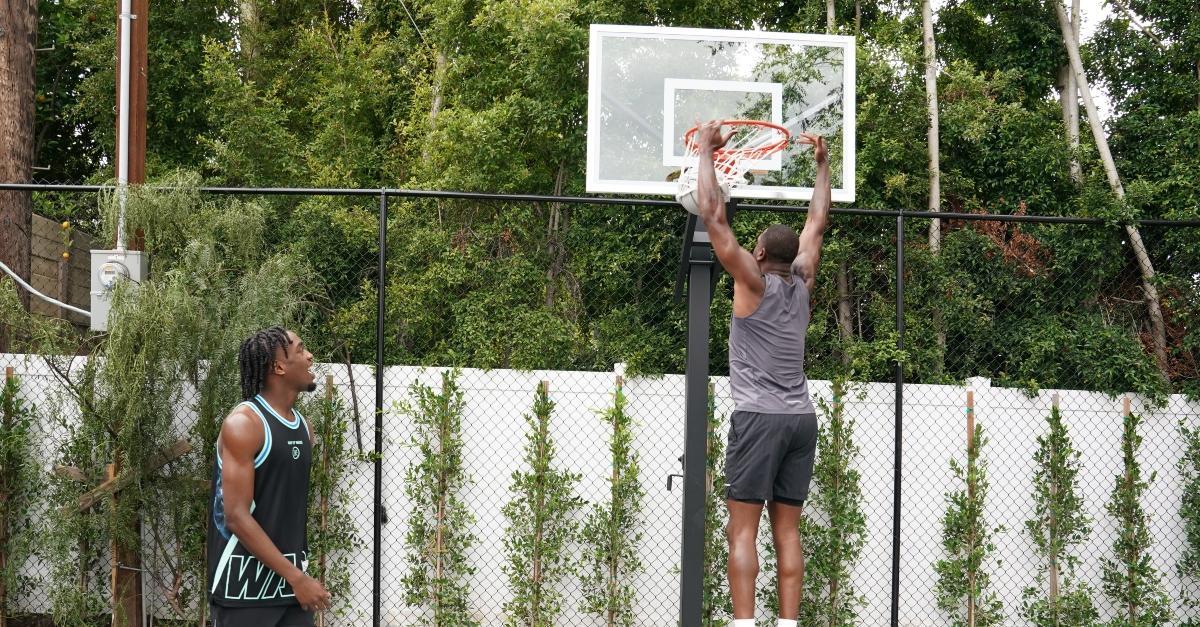 Article continues below advertisement
Amid the criticism, Zaire just keeps leveling up his game — largely thanks to the help of Thorne products. According to Zaire, he experienced "instant results" both "on and off the court" after implementing the athlete-friendly supplements into his daily routine.
"I feel like that's the easiest way for me to integrate it is try to plan around what specific workout I'm doing," Zaire explained.
"Whether it's basketball shooting day, whether it's a weight room day, upper body, lower body — like there's definitely different supplements that help for certain areas of my body."
For Zaire, Thorne supplements have not only been beneficial for his body, but they offer a much-needed brain boost as well!
He told us: "The foundational part of it is just how it makes you feel — the want to get up and go workout."
Needless to say, this shooting star isn't slowing down anytime soon!