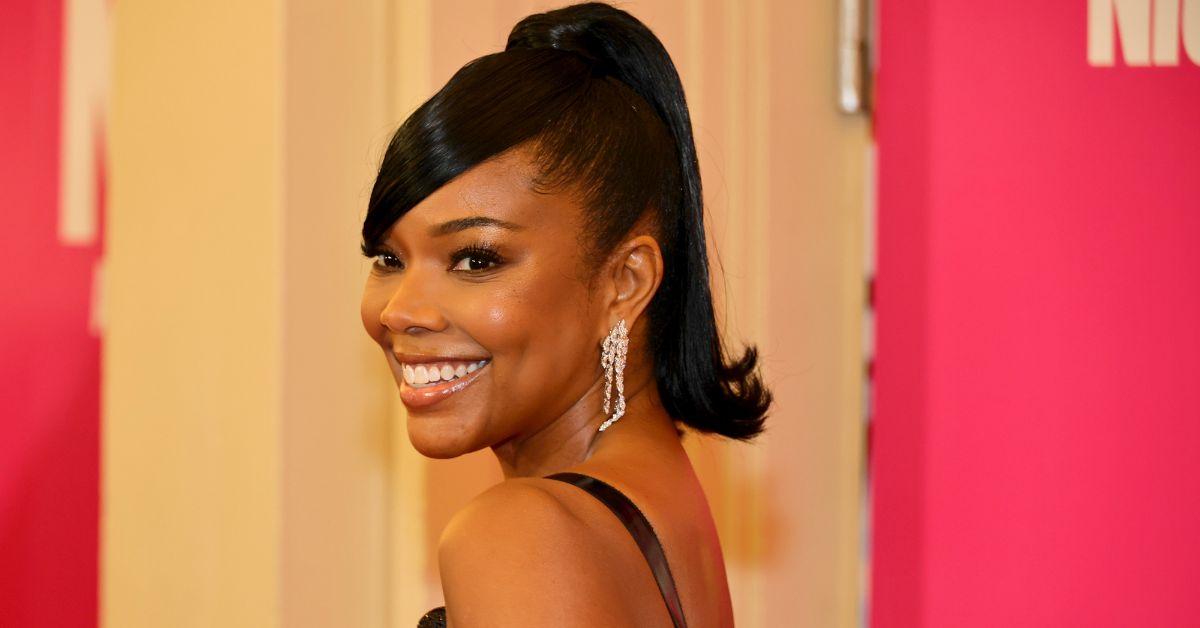 Gabrielle Union's Relationship History Explored: From Athletes to a 'Housewives' Star's Husband
Actor Gabrielle Union has beauty and brains that have caught many athletes' attention. A look at her relationships through the years.
Actor Gabrielle Union is undoubtedly Black Hollywood royalty. The Omaha, Neb., native dominated the '90s in teen movies like Bring It On, She's All That, and 10 Things I Hate About You. But Gabrielle's shift to more mature roles in The Brothers, Deliver Us From Eva, and Bad Boys II in the early 2000s allowed her to stamp her spot in Black culture.
Article continues below advertisement
While we could list Gabrielle's acting contributions all day, the actor also has an intriguing personal life. Although she's been happily married to former NBA star Dwyane Wade since 2014, she was once a single girl in Hollywood living her best life between movie and TV roles.
Let's dive into Gabrielle Union's relationship history, including a few exes that you possibly didn't know about!
Jason Kidd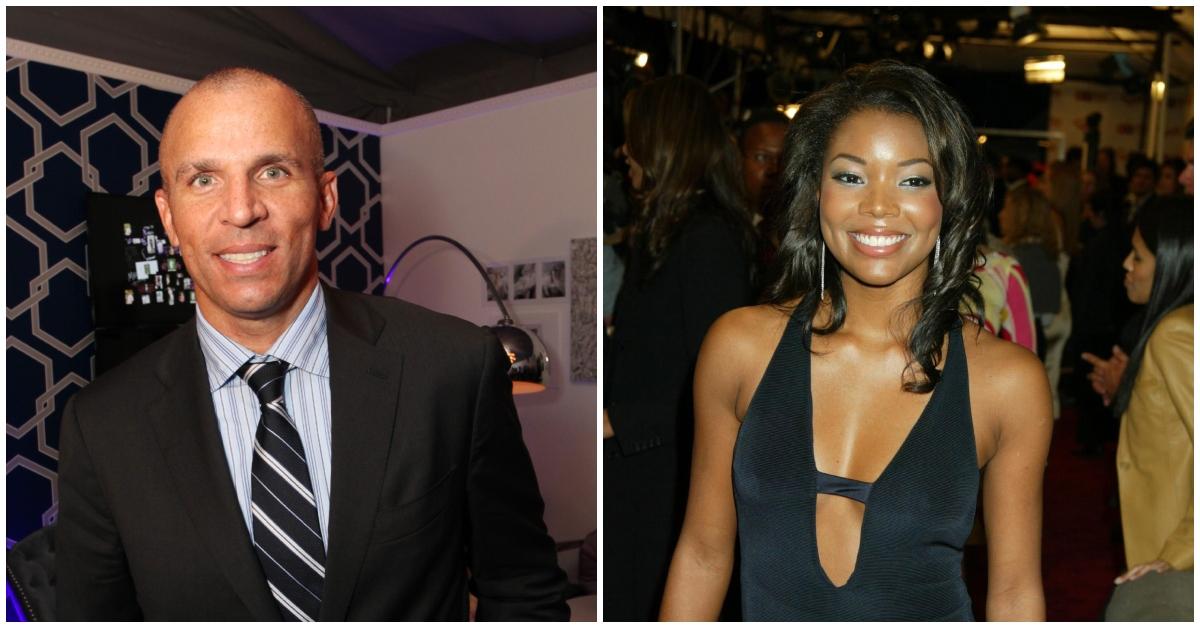 You wouldn't know it by looking at the seemingly ageless beauty, but Gabrielle didn't land her big break until she appeared on an episode of Moesha in 1996 at age 24. However, she continued playing teenagers long after her guest role as Moesha's (Brandy) rival.
In real life, Gabrielle was a teenager in the late '80s. She spent most of her life in Pleasanton, Calif., where she graduated from Foothill High School. While at Foothill, Gabrielle met future NBA legend Jason Kidd.
Article continues below advertisement
The two dated until Jason abruptly dumped her before the junior prom! Gabby shared on a 2018 episode of Hot Ones that the former Dallas Mavericks player left her "with a thumbs up" in front of her father, Sylvester E. Union. In her memoir, We're Going to Need More Wine, Gabrielle said getting dumped by Jason was one of her first tastes of "karma."
Article continues below advertisement
"He called me that night to officially break up with me, which is exactly what he had done to the girl he dated before me," Gabrielle wrote in 2017. "Karma is a b---ch that surfaces quickly. I went into this rapid whirlpool of a downward spiral. I began writing a lot of sad, terrible poetry."
Article continues below advertisement
Chris Howard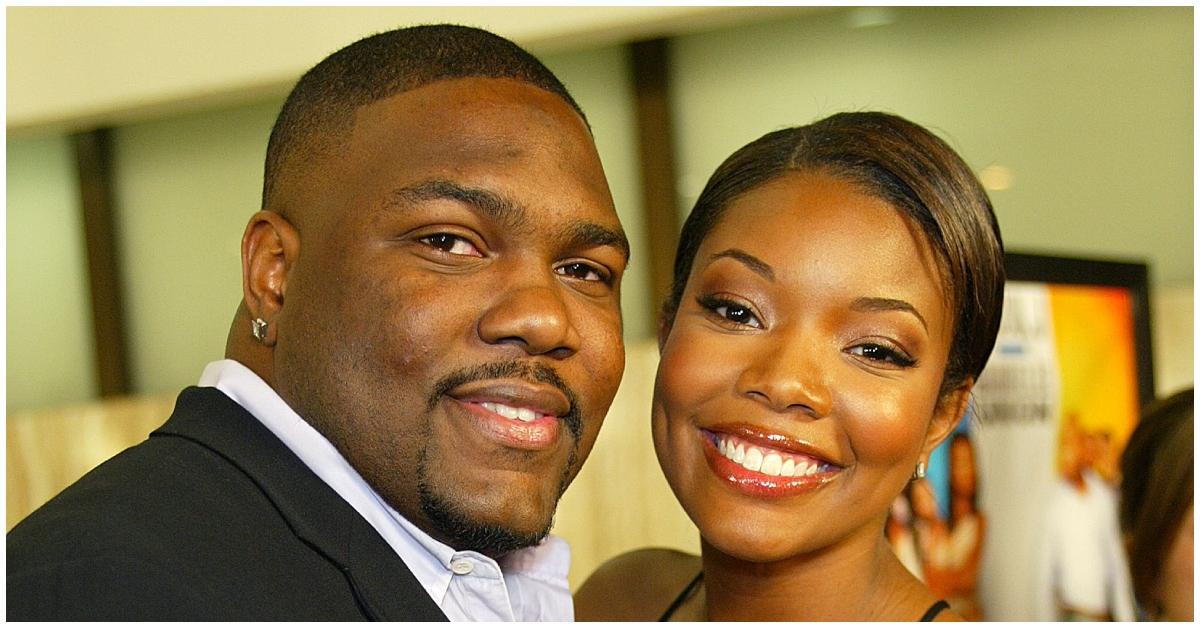 In 1999, Gabrielle met now-former NFL star Chris Howard. The actor and her Jacksonville Jaguars running back ex dated for two years before Chris asked her to marry him. In Gabby's memoir, she shared that the proposal was pretty lackluster, as he reportedly had KFC potato wedges in one hand and her engagement ring in another. Gabrielle also discovered that Chris was unfaithful just 24 hours into the proposal.
Article continues below advertisement
Despite Chris's casual proposal, he and Gabrielle married in New Orleans on May 5, 2001. However, Gabrielle admitted in her book that she knew on her wedding day the pair wouldn't last. Unfortunately, Gabby's suspicions were valid, as she later said their four-year marriage included multiple cases of infidelity on both parties' ends. After years of discovering what her husband was up to, Gabrielle said she "felt entitled" to have fun outside of Chris.
Article continues below advertisement
"In my first marriage, neither one of us felt like the marriage should get in the way of our dating," she told Dax Shepard on his podcast, Arm Chair Expert. "A part of it was like keeping up with his activities, like, 'Oh, that's what you're doing? You're going to feel this one.' And I just felt entitled to it as well."
Eventually, Gabrielle, who stated she wasn't winning any "Wife of the Year" awards during that era, filed for divorce from Chris in 2005, and their divorce became final in 2006.
Article continues below advertisement
Darren Sharper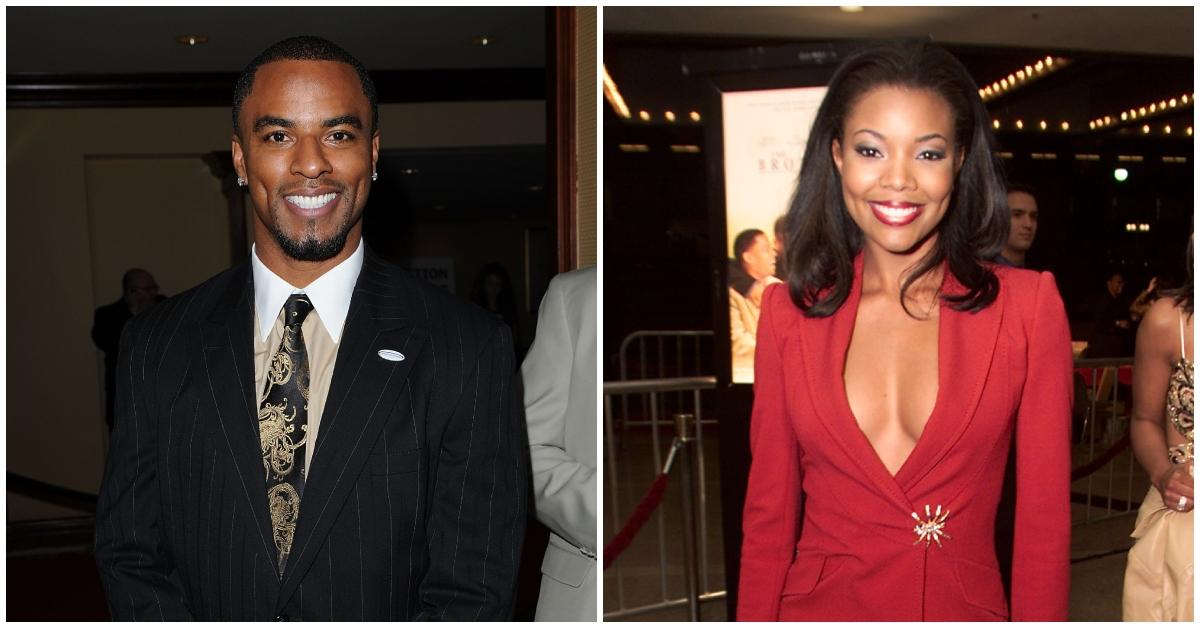 After her separation from Chris, Gabrielle started dating now-former New Orleans Saints player Darren Sharper in 2006. Darren and Gabby's relationship seemingly didn't last long, and there are only a few photos of the couple together online. However, the relationship was significant enough that Sports Illustrated mentioned their history when Darren found himself in hot water.
Article continues below advertisement
The ex-NFL star was charged in 2014 with raping or drugging four women within 24 hours. After DNA evidence confirmed an attack in 2013, he pleaded guilty to raping or attempting to rape at least 16 women in multiple states and was sentenced to 18 years in prison in 2016.
Though Gabrielle didn't speak on Darren's case, many fans were devastated over her ex's decisions. Throughout her career, Gabby has often shared her story of being sexually assaulted as a teenager and how it affected her life years later.
Article continues below advertisement
Juan Dixon (yes, THAT Juan Dixon!)
This one might be one of Twitter's urban myths, but the Real Housewives stan in us HAD to mention it. The story (according to the online streets) goes that Juan Dixon and Gabrielle dated in 2005, during her separation from her first husband. At the time, Juan was with the Portland Trailblazers and was in a long-term relationship with his current wife, RHOP star Robyn Dixon.
Article continues below advertisement
While it's unclear if Juan and Robyn, who married in July 2005, were husband and wife by then, our calculations show he was still with her when he reportedly dated Gabby. Twitter users also unearthed a photo of Juan and Gabrielle at an event with several friends. However, neither of them has ever admitted to dating one another.
Article continues below advertisement
Juan isn't the first of the Being Mary Jane star's rumored boos. In November 2021, comedian Faizon Love claimed he and Gabby were making out at a club while she was dating former NBA star Vince Carter. Gabrielle never addressed Faizon's claim.
Article continues below advertisement
Dwyane Wade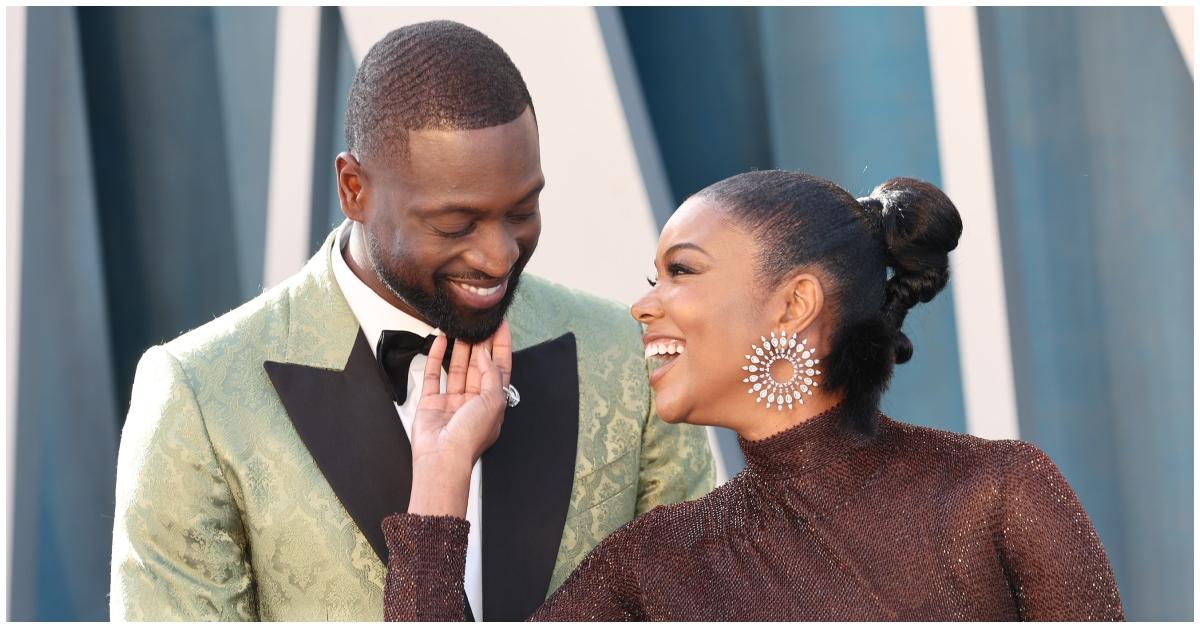 Despite kissing a few frogs in her lifetime, Gabrielle seemingly found her prince in her husband Dwyane Wade. The couple met in 2007 while Dwyane was still married to his first wife and the mother of two of his children, Siohvaughn Funches. However, Gabrielle and Dwyane didn't make their romance official until 2009, after Dwyane and Siohvaughn divorced.
Article continues below advertisement
Throughout the couple's early years, Dwyane's fans accused Gabrielle of having an affair with him while he was married. The rumors continued swirling when Siohvaughn sued the Cadillac Records star for "emotional distress" in May 2010. However, the case was later dismissed in court, and Gabrielle and Dwyane were still going strong until 2013, when they decided to take a break due to their hectic schedules.
Article continues below advertisement
Article continues below advertisement
Eventually, Dwyane and Gabrielle got back together. Soon after, the former Miami Heat athlete told her a woman named Aja Metoyer became pregnant with his baby while they were broken up. Aja gave birth to Dwyane's son Xavier in 2014. Although Gabrielle stood beside her man, she reflected on the problematic time years later.
Article continues below advertisement
"It should go without saying that we were not in a good place at the time that child was conceived," she wrote in a 2021 essay for Time about Dwyane's baby news. "But we were doing much better when he finally told me about the pregnancy. To say I was devastated is to pick a word on a low shelf for convenience."
Article continues below advertisement
Article continues below advertisement
Despite her disappointment in the man she loved, she and Dwyane moved forward in their relationship. They became engaged in 2013 and had a gorgeous wedding and honeymoon in the Maldives in August 2014. In 2018, Dwyane and Gabrielle expanded their family when they welcomed their daughter Kaavia James Union Wade through surrogacy.
Article continues below advertisement
In addition to Gabby and Dwyane being #couplesgoals for some, the lovebirds and business owners also win in the parenting department. Gabrielle is the stepmother to Dwayne's children Zaire, Xavier, and Zaya, and has fiercely supported them.
Article continues below advertisement
Article continues below advertisement
Since Zaya came out as transgender in 2020, Gabrielle and Dwyane have been praised for their unwavering love and protection for their daughter.