Easter Baskets Are So Last Year — Check Out These Alternatives
Standard Easter baskets don't have to be your go-to every year and we have some alternatives to use for kids and even adults of all ages.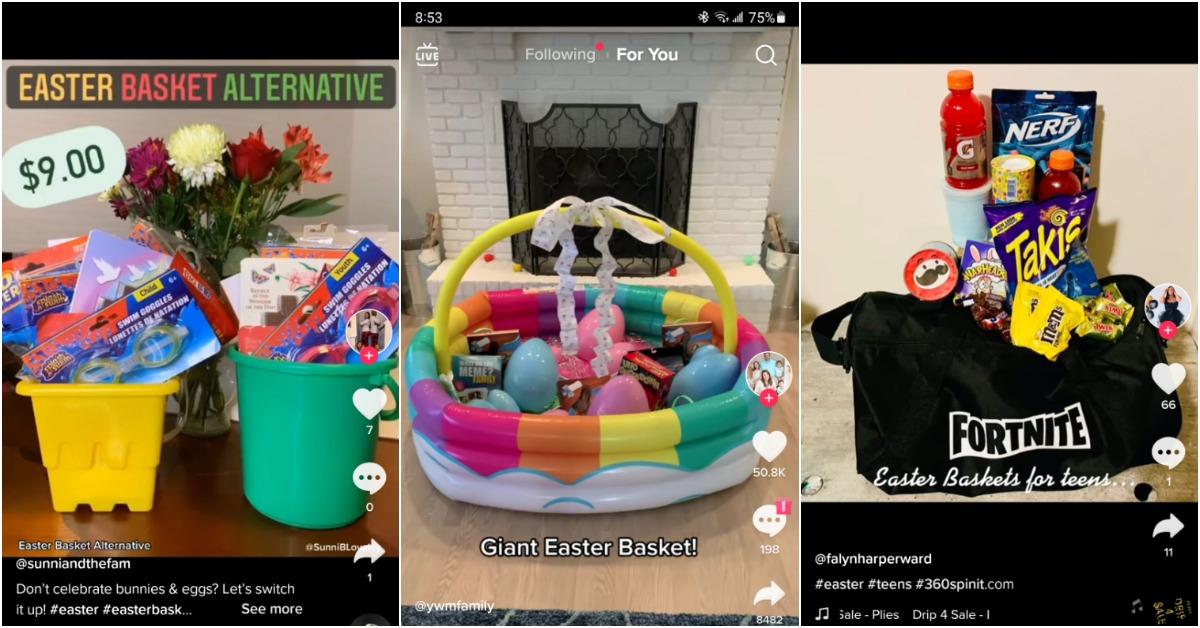 Kids discover the harsh truth of the Easter bunny at different ages. But even when they discover it's just an overheated person dressed in an ill-fitting bunny suit, they still deserve an Easter basket. But for older kids or even younger ones if you're tired of the same old traditions, there are Easter basket alternatives to make the season just as fun.
Article continues below advertisement
To be fair, these can even apply to adults in your life. Have you ever wanted to make your partner an Easter basket but you legit felt awkward handing them a faux wicker basket full of plastic grass? These alternatives to the standard Easter baskets may be just what you need to "hop" into the season.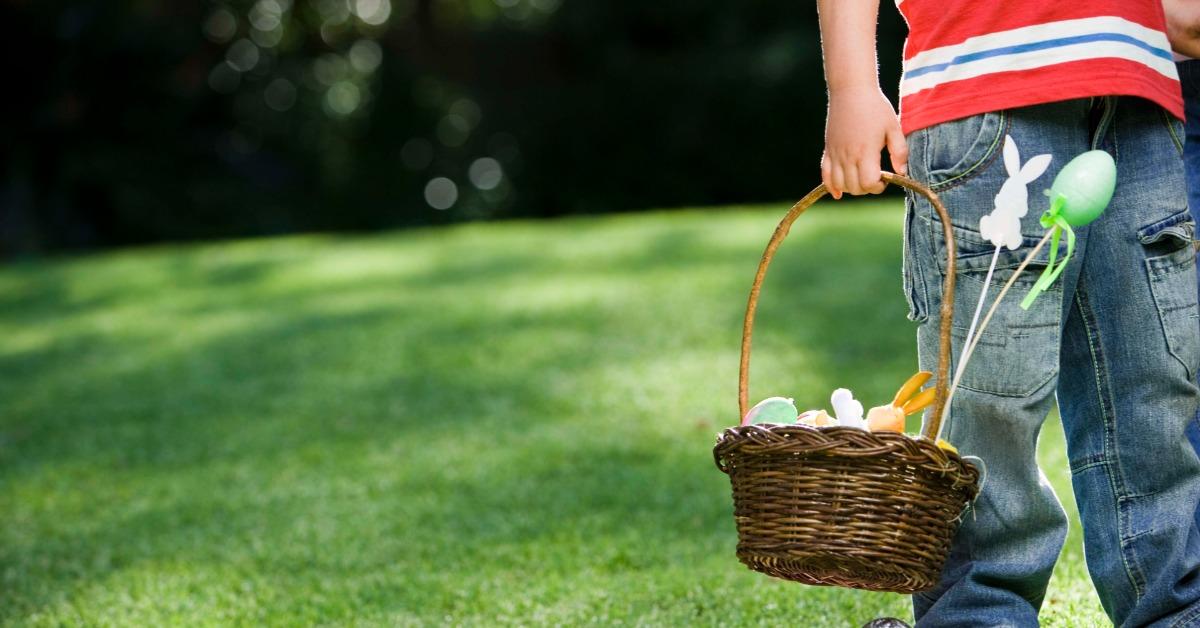 Rain boots
Grab a pair of rain boots in your kid's size and fill them to the brim with everything you'd normally put in an Easter basket. At least your kid can actually use the boots after they've filled up on chocolate eggs.
Article continues below advertisement
A baby pool
If you have the time (and money) to fill an entire inflatable baby pool with Easter basket essentials, then by all means, please give it a try. It will definitely excite literally anyone who is on the receiving end of this Easter basket alternative.
Article continues below advertisement
A dozen filled eggs
This idea from Instagram involves gifting essentially anyone a dozen plastic eggs. It looks like each egg might be filled with something of your choosing, so opt for candy or cash. Either way, it's a unique Easter basket alternative for kids and adults alike.
Article continues below advertisement
An Easter umbrella
April showers are still a thing, right? So gift your loved one an open umbrella filled with Easter treats. Then, they can use the umbrella to protect them from the elements all season long.
Article continues below advertisement
Easter party bin
If you're making an Easter basket for someone who is of drinking age, you can fill a plastic bin with alcoholic beverages, snacks, and anything else they might need for a good time. They can even fill the bin with ice to keep those drinks chilled once they remove everything else.
Article continues below advertisement
Laundry basket Easter basket
The TikTok user who made this video with a laundry basket Easter basket for her older kids might have meant it as a joke, but it's something most adult children would kind of love. The basket is filled with laundry and cleaning essentials. And for young adults starting off in life, everything in the basket is useful.
Article continues below advertisement
Beach bunnies
You might need to practice folding a beach towel a few times before you get it right. But for the beach bunnies, you fill the inside of the towel with all kinds of Easter goodies before you wrap it up into the shape of a bunny. Then, when your recipient is finished, they'll have a new towel for the (hopefully) sunny days ahead.
Article continues below advertisement
Sand bucket
We all know that summer comes after spring. So get a head start by filling sand buckets with Easter candy and toys. Your kid will have a bucket leftover that they can use once beach days are here.
Article continues below advertisement
Duffel bag
For older kids who are somewhere in between standard Easter baskets and "adult" baskets, you can find a duffel bag or overnight bag that suits their personality and fill that instead. In this case, the TikTok user has a Fortnite bag and a pink personalized duffel bag.
If you're tired of the same old Easter baskets, at least one of these alternatives is bound to be exactly what you need this year.