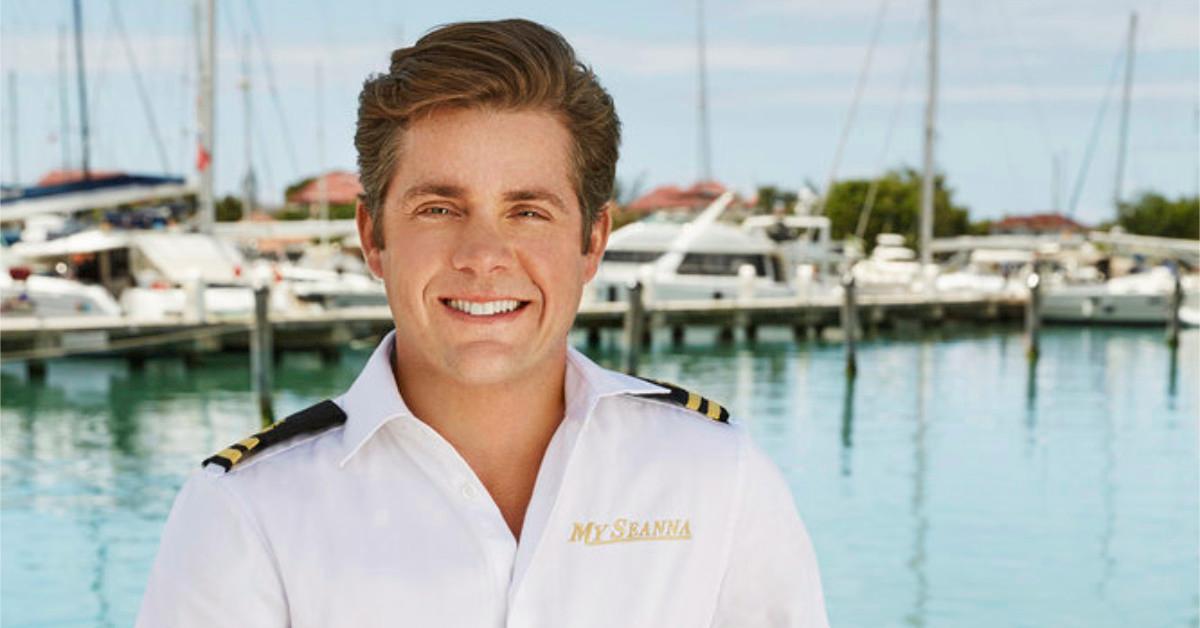 'Below Deck' Alum Eddie Lucas Is Back for More Drama in Season 8
By Dan Clarendon

Nov. 2 2020, Updated 2:18 p.m. ET
Especially when Bravo cameras caught him cheating on his girlfriend, Eddie Lucas made quite the splash in Below Deck's first three seasons. So imagine fans' excitement that the bosun is returning to the reality show for Season 8, which premieres Nov. 2.
Article continues below advertisement
"I'm back," Eddie says in a preview of the upcoming installment. "Five years have passed, and I feel like I'm older and wiser. … And still the same guy."
Before long, though, it sounds like he's regretting his Below Deck return. "What am I doing here?" he says in the clip.
Here's what to know about this returning star.
Eddie is one of the OG 'Below Deck' cast members.
Eddie was a deckhand when Below Deck premiered in 2013, and he got promoted to bosun for Seasons 2 and 3.
According to his Bravo bio, Eddie has a degree in adventure education from Green Mountain College and a background in paddling, skiing, and scuba diving.
Article continues below advertisement
"Since we saw him last, Eddie has achieved his 1600-ton license and works as First Mate on a four-man tugboat crew where he has learned the importance of diligence and delegation in the commercial industry," the bio adds. "Although Eddie's version of paradise was not fulfilled following season 3, he has a 'never say never' mantra when it comes to how things may develop onboard."
Article continues below advertisement
Eddie and his 'Below Deck' girlfriend broke up long ago.
Eddie hooked up with Below Deck costar Rocky Dakota during his first stint on the show, and the dalliance cost him his relationship with his then-girlfriend back home.
"We worked on it for a while," he told Andy Cohen on a Watch What Happens Live 100th episode celebration for Below Deck. "It ended worse than ever."
At the time, he told Bravo's The Daily Dish that he'd been dating. "I'm kind of, um, I'm out there," he said. "We'll just leave it at that."
Article continues below advertisement
He broke up with yachting, too — for a while, at least.
As the bio mentioned, Eddie left the yachting world after Below Deck Season 3 and started working on a tugboat in Baltimore, Md. "I run a harbor tug and I dock all the massive ships that come out of port," he says in the preview.
Now, however, he's heading to the Caribbean to escape Baltimore's cold weather and make a little cash with the Below Deck crew. "Here I am again," he says on the show. "I haven't been in yachting in five years. It's definitely gonna be a change of pace from what I'm used to."
He's joining Captain Lee and a bunch of 'Below Deck' newcomers.
Aside from Captain Lee Rosbach, Eddie is the only Below Deck star returning for Season 8. Even Kate Chastain, the show's longtime chief stewardess, is sitting this season out.
Article continues below advertisement
Joining Lee and Eddie on the yacht My Seanna are new crew members Francesca Rubi (chief stewardess), Rachel Hargrove (chef), Elizabeth Frankini (stewardess), Isabelle "Izzy" Wouters (stewardess), James Hough (deckhand), and Shane Coopersmith (deckhand).
Teasers for Nov. 2's supersized Season 8 premiere show Captain Lee and the crew discussing the impact of the COVID-19 pandemic, which Bravo alludes to in a press release: "Cruising around the Caribbean's white sandy beaches and crystal blue water, Captain Lee must adjust to the many new personalities on board while the crew juggles a series of challenging and unprecedented charters."
Below Deck airs on Mondays at 9 p.m. ET on Bravo.