If 'Elite' Gets Renewed for Season 4, It Will Likely Feature an Entirely New Cast
Is 'Elite' on Netflix' going to get renewed for Season 4? The hit Spanish high school drama just dropped Season 3. Find out if it will be the last.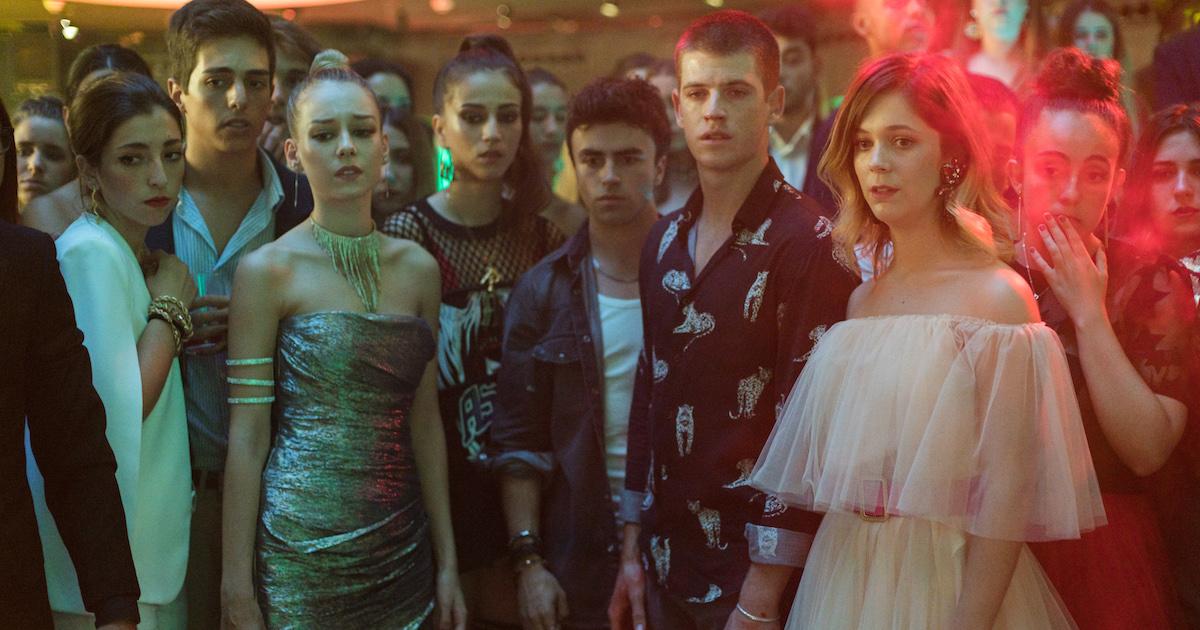 Since Gossip Girl went off the air in 2012, there was a long lull for teen dramas that could fill the void left behind New York's most elite (and beautiful) Upper East Siders. When the Spanish Netflix original Elite dropped its first season in 2018, Gossip Girl fans rejoiced.
Elite has the makings of every iconic teen show: romance, characters who have skin more perfect than any real high schooler could, class differences, deceit, and... murder.
Article continues below advertisement
Season 1 of the show focused on three teens, Nadia (Mina El Hammani), Samuel (Itzan Escamilla), and Christian (Miguel Herrán), who got a chance to attend the wealthy high school, Las Encinas, after their original school collapsed.
While the three soon grow close to their much wealthier classmates, they realize that things are very complicated at Las Encinas, and that one of their own is a murderer.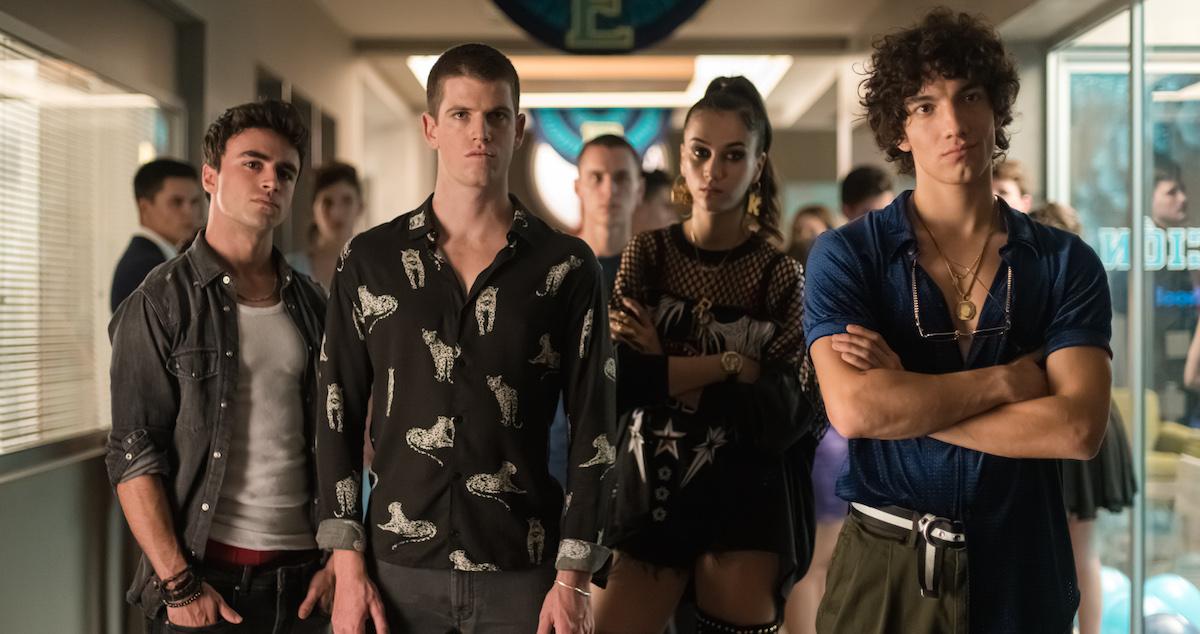 Article continues below advertisement
The second season covered the aftermath of Marina's (María Pedraza) murder by Polo (Álvaro Rico), and how the privileged often get away with their crimes.
Season 3 of the hit drama dropped on Netflix on March 13, and fans are already begging for the story to continue.
Will Elite on Netflix get a Season 4? Read on to find out why some believe the show has been renewed for at least one more season, how Season 3 ended, and how a fourth season would be wildly different from the rest of the show.
Is Elite on Netflix renewed for Season 4?
The drama on Elite has made it a must-watch for viewers around the world, and within hours of Season 3's release, fans wanted to know if it would come back.
Though viewers usually have to wait at least a month or so after a Netflix show drops a new season in order to find out if it will get picked up again, there is some evidence that Elite will be back for more.
Article continues below advertisement
According to Bluper on El Español, production for both a fourth and a fifth season of the show is in full swing. The site reported that production for the show's continuation will begin in the spring of 2020. Bluper also claimed that both seasons will be filmed back-to-back, which also occurred with Seasons 2 and 3.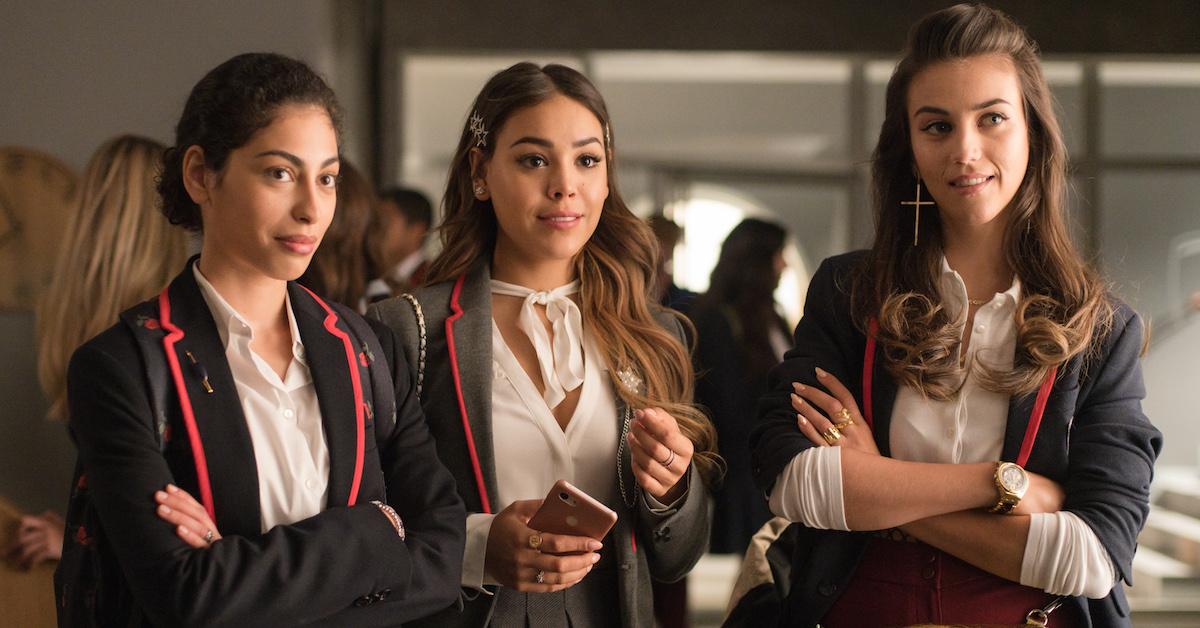 Article continues below advertisement
But, that doesn't mean that the characters we've grown attached to will be back. In fact, it's been reported that any continuation of Elite would feature an entirely new cast. That much was essentially confirmed by star Jorge Lopez (who plays Valerio Montesinos on the show).
"A couple of seasons for me and Valerio is perfect," he told Esquire Chile in January of 2020. A potential spin-off featuring Valerio and Lu (Danna Paola) has also been mentioned online.
Multiple outlets have reported that the series' is taking a similar approach to the U.K. show Skins, which got a new cast every few seasons. Several new characters were introduced in Season 3 of Elite.
Article continues below advertisement
How did Season 3 of 'Elite' end? SPOILERS.
With the news that Elite's third season would be the last with the original characters, the final episode almost served as a series finale of sorts. The big mystery of Season 3 was who killed Polo, as it was revealed in the beginning of the Season 3 premiere that he was stabbed to death at a Las Encinas dance.
By the finale, it was uncovered that Lu had accidentally stabbed Polo with a bottle after pushing him in anger.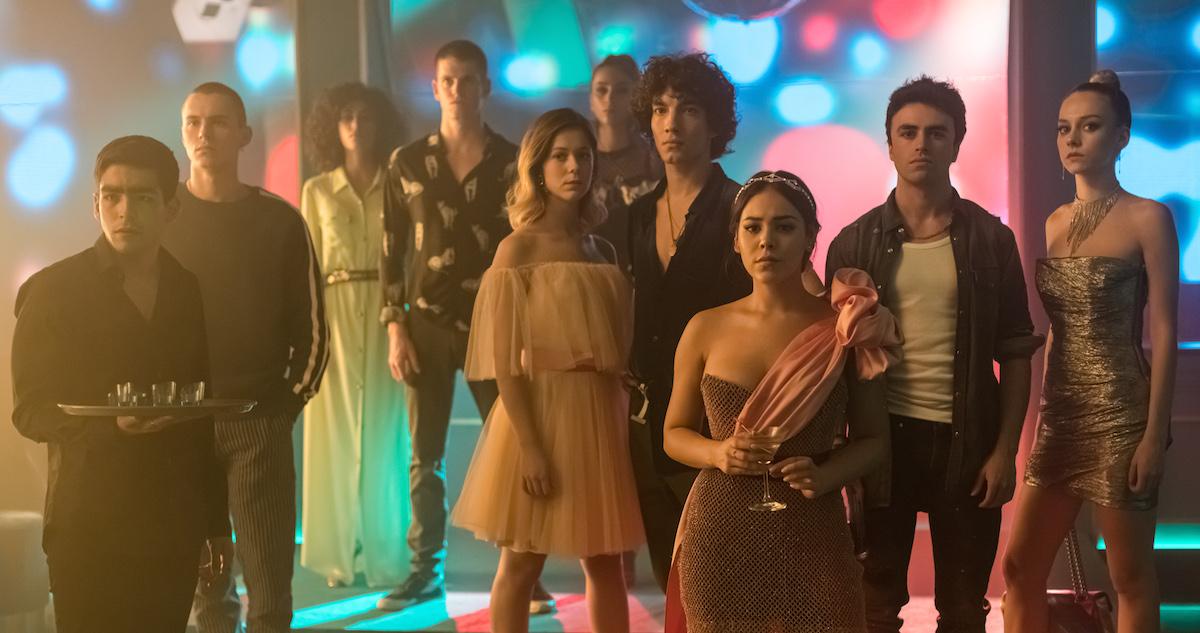 Article continues below advertisement
She apologizes for her actions, and Polo seems to forgive her before he stumbles and falls down to his death. The rest of Lu's friends agree to help her cover it up, since they know she killed him by accident. They all cover the bottleneck with their fingerprints, and the police later deduce that Polo killed himself.
Lu and Nadia end their time at Las Encinas by announcing that they will attend Columbia University together in New York.
Ander (Arón Piper) and Omar (Omar Ayuso) reunite after spending much of the season apart due to Ander's cancer. Ander had tried to protect Omar from learning about his illness by pretending to cheat on him, but the two were unable to stay apart. It is revealed that Ander is in remission at the end of the season.
Nadia and Guzman (Miguel Bernardeau) make promises to one another that they will stay together even though Nadia will be in New York.
Valerio also gets a fairly happy ending, as he gets to take over managing Yeray's (Sergio Momo) family's winery.
Finally, Samuel, Rebeka (Claudia Salas), and Guzman get readmitted to Las Encinas after previously getting expelled. Because they are still at the high school, it's unclear if these characters will remain part of Elite in future seasons, or if the show will take place at a different high school in the future.
Elite Seasons 1 through 3 are available to stream on Netflix.