Emily Miller Is Turning Heads on 'Too Hot to Handle,' But She's Zeroed in on Cam Holmes
Who is Emily Miller from 'Too Hot to Handle?' Details on her potential post-show relationship status, her ethnicity, and her background.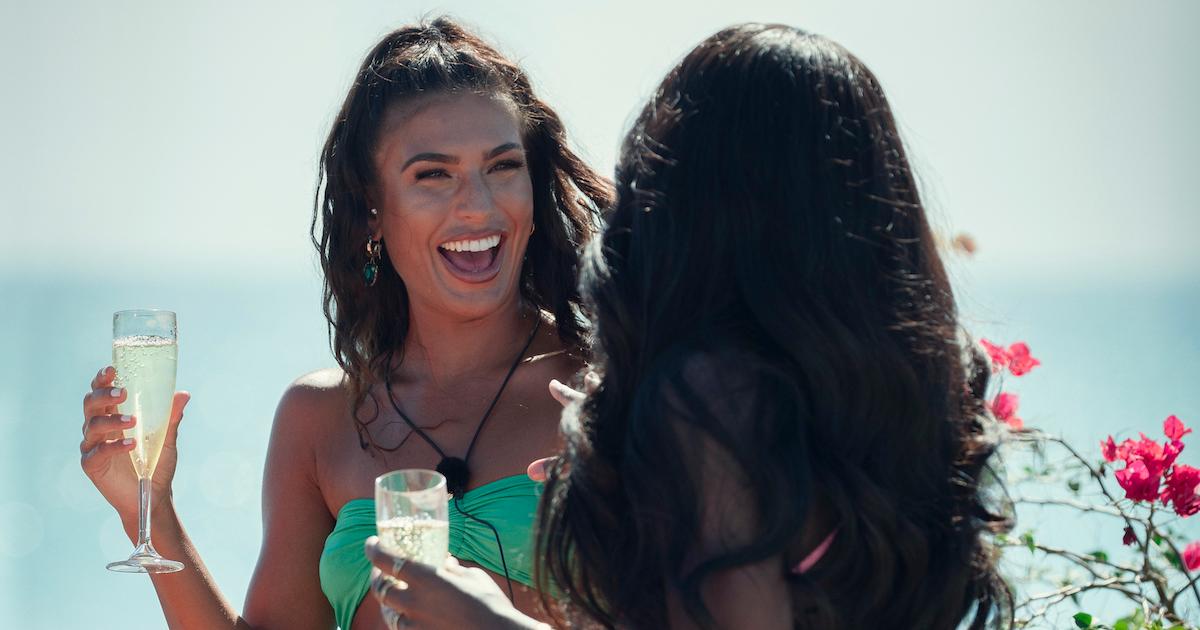 More than a year after the first season took viewers by storm, Too Hot to Handle is back with an all-new cast for Season 2. Things are already getting steamy in the Turks and Caicos villa.
The 10 singletons are vying for the $100,000 prize, which they can get in full as long as they keep their hands to themselves. Though it was difficult for the first cast to follow the rules, the pressure is even more intense for Season 2 because the contestants are just coming out of a year in lockdown due to the COVID-19 pandemic.
Article continues below advertisement
Plus, they were originally told that they were going to be on a PDA-encouraged show called Parties in Paradise — and they didn't learn the truth from virtual assistant Lana until after stars Emily Miller and Cam Holmes shared a kiss.
The two are quickly earning comparisons to Season 1 couple Francesca Farago and Harry Jowsey, but are they still together after the show? Keep reading to find out more about Emily's background, and to learn if she's left behind any clues about her relationship status.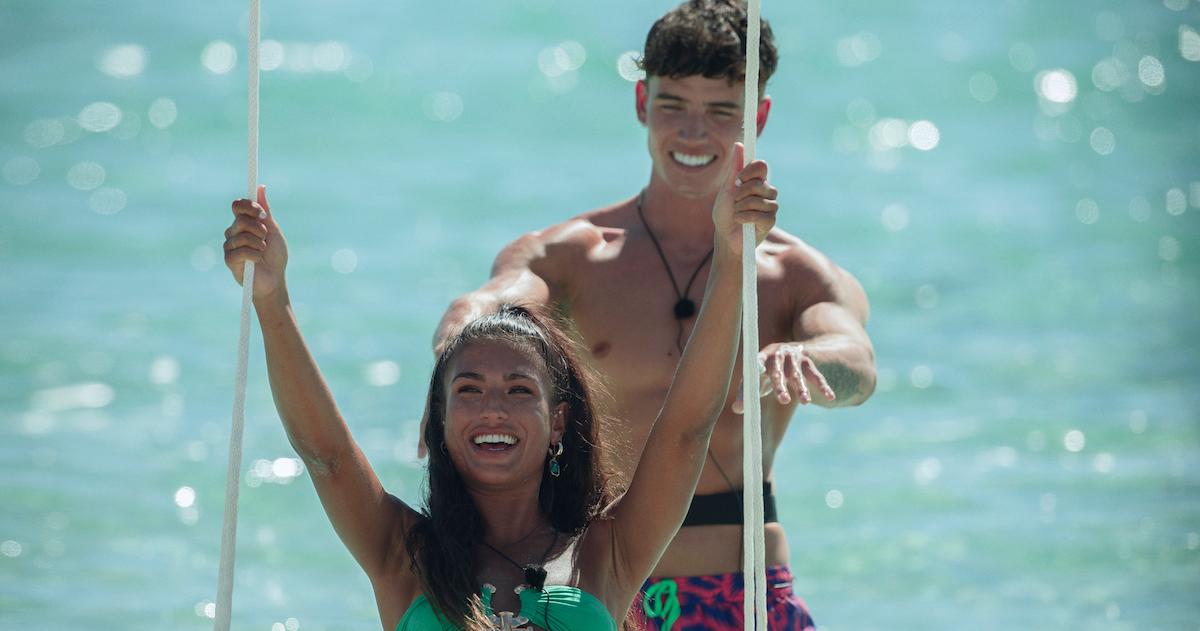 Article continues below advertisement
Emily Miller shared her ethnicity after a 'Too Hot to Handle' viewer accused her of blackfishing.
The 27-year-old model (who was 26 at the time of filming) immediately turned heads when the Too Hot to Handle Season 2 cast arrived at the villa. Though multiple guys shared that she was their top pick, Emily ultimately bonded with Cam.
Both Cam and Emily are models for the FOMO agency, and they chose to stay in the same bed on the first day.
After the cast learned that they were on Too Hot to Handle and not the made up Parties in Paradise show, many decided to play by the rules for the sake of the prize money.
However, Emily and Cam have struggled to keep a distance from one another. The two could end up depleting the entire prize package for the rest of the group.
While their chemistry on the show has kept viewers intrigued, Emily dealt with some criticism online before Season 2 even premiered. When the cast photos were revealed, one online user accused Emily of blackfishing (which is a term coined by Wanna Thompson about the concept of darkening one's skin tone to appear Black or mixed race).
Article continues below advertisement
"This b---h is BLACKFISHING," the person wrote on Twitter along with Emily's cast photo. "Like I really thought she was Black, but she's pale as hell."
Emily responded, and shared that she is ethnically South Asian.
"I'm Indian, hun," Emily wrote in the replies.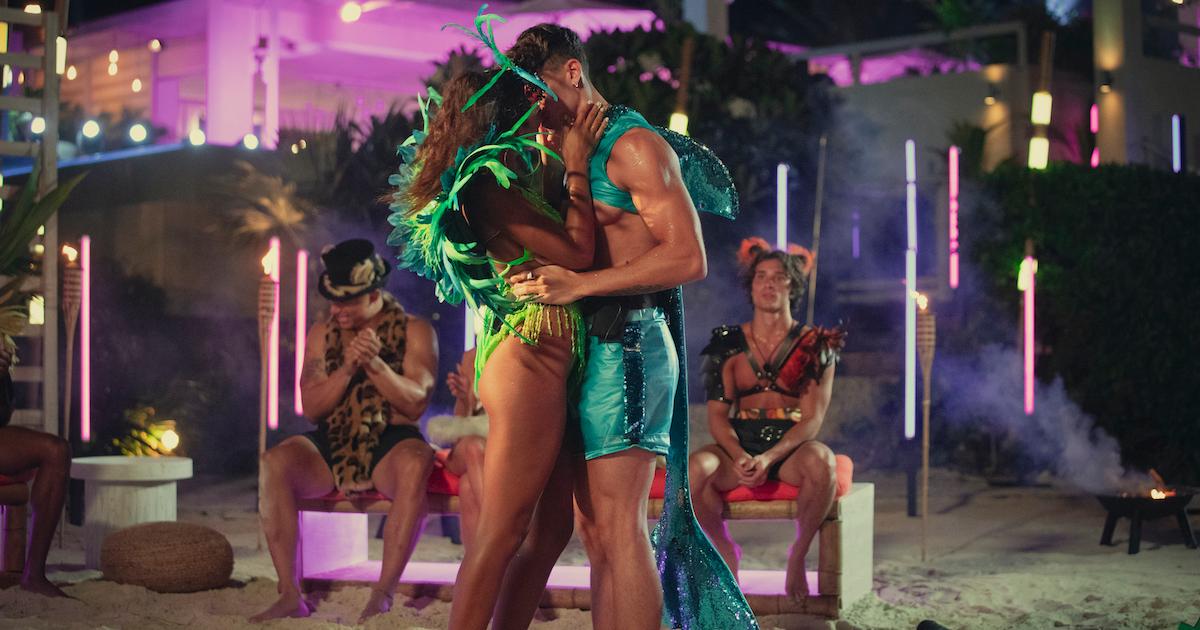 Article continues below advertisement
Are Cam and Emily still together after 'Too Hot to Handle?'
As viewers anxiously await for the remainder of Too Hot to Handle Season 2 to debut and for the reunion special to air, many are wondering whether Emily and Cam dated after the show.
Neither has confirmed where things stand, but the two do follow one another on Instagram. In addition to fueling the speculation because they both work for the same modeling agency, Cam and Emily also shared photos on Instagram from a tropical destination at around the same time.
In her posts, Emily tagged Madeira Island in Portugal as her location. Cam, on the other hand, has refrained from sharing his exact whereabouts. Some fans of the show have pointed out that it appears as if the two are in the same location, and that they are potentially on a post-show trip together. This cannot be confirmed, but eagle-eyed fans will continue to look for clues on Emily and Cam's respective social media accounts.
New episodes of Too Hot to Handle Season 2 will drop on Netflix on June 30.