RHOC's Emily Simpson Isn't Afraid to Talk About Her Cosmetic Procedures
'RHOC' star Emily Simpson is no stranger to cosmetic procedures. But when did the star get a facelift — and what else has she had done?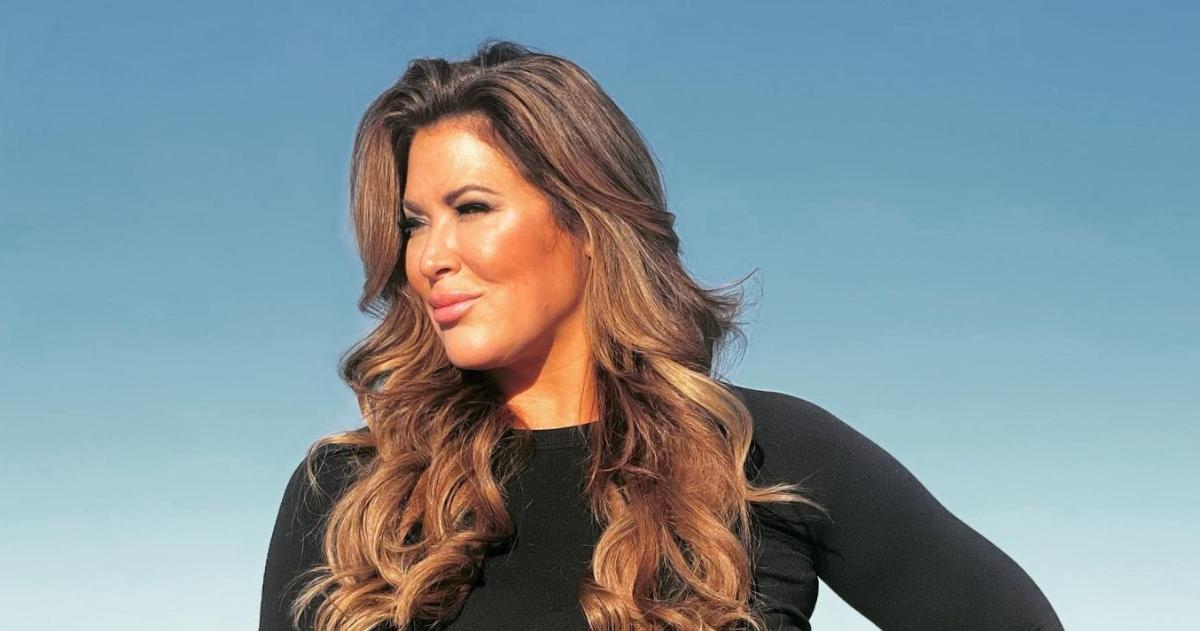 Anyone who has watched the Real Housewives of Orange County (or any of the other Real Housewives franchises) knows that the women on the show are often going through different cosmetic procedures, doing whatever makes them feel more confident. Since joining the RHOC cast in 2018, Emily Simpson has had a facelift and she hasn't been afraid to admit it.
When did Emily get a facelift and what else has she had done?
Article continues below advertisement
When did Emily Simpson get a facelift?
Emily first revealed she was thinking about getting a facelift during an Instagram Q&A in late 2020. While she's tried to maintain an air of body positivity with her platform, the attorney admitted she was considering a facelift because her "jawline is gone."
"I do feel that I need a mini lower [facelift because] I would like to have my old jawline back," she said, admitting she would share updates with her followers and probably even livestream it.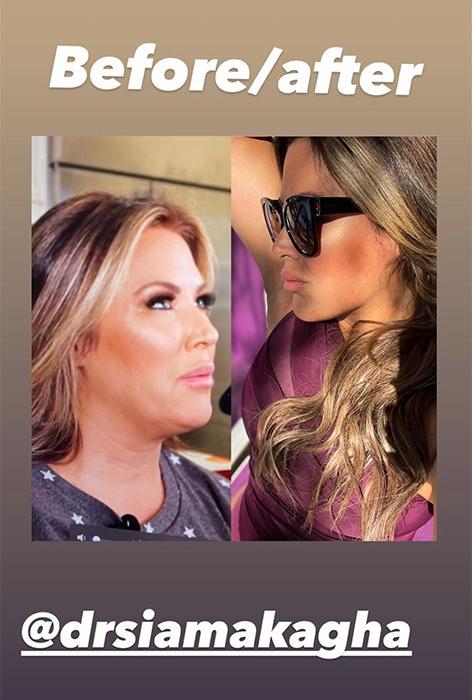 Article continues below advertisement
She then went through with the procedure in late April 2021, updating fans on the process via Instagram. The following June, she even shared before and after photos with her followers, showing off exactly what she had done.
"My goal was never to look different. Only to get my jawline back!" she captioned the pics. In the images, it's clear that her jawline is much more defined from the procedure.
What other procedures has Emily Simpson had done?
Emily is no stranger to plastic surgery, and she's been open about what she's had done. In October 2020, the mother of three went through a breast implant removal and reverse tummy tuck. The implant removal involved two phases: a procedure that took out her previous implants as well as another procedure to add fat to her breasts. "I want fullness, but I don't want an implant," Emily revealed.
The reverse tummy tuck was to remove loose skin from her abdomen following her weight loss.
Article continues below advertisement
Emily has been so open about her procedures that she's gone as far as to post videos of the treatments as they happen. In late February 2022, Emily shared a look inside her consultation and procedure for veneers.
Emily's openness and honesty is her way of using her platform to help women believe that it's OK to do whatever makes them feel good in their bodies, whether or not they conform to expectations. Since joining RHOC, she's talked about the body-shaming she's received from viewers and the impact it's had on her own self-confidence.
"A lot of the comments were negative and that's what really bothered me," she said on Bravo. "It's just really disgusting behavior to talk about a woman's body and to make fun of her and to say it in a derogatory way."
"There is no perfect body or perfect figure," she continued. "It's just whatever you feel comfortable in and what is healthy for you."
The Real Housewives of Orange County airs on Wednesdays at 9 p.m. EST on Bravo.