I Hate to Break It to You, but It's Also Gross to Judge Someone for Losing Weight
Emily Simpson of 'The Real Housewives of Orange County' has been in the news for her weight loss. Here's why her body is no one's business but hers.
When none of us were looking, weight loss became a hot topic amongst the Housewives stars in 2023. On The Real Housewives of Orange County, one of its stars, Emily Simpson's weight loss has kept her in the news as her appearance changed from when fans met her in RHOC Season 10 as a "guest" and later a full-time 'wife to Season 13.
Article continues below advertisement
Over the last few months, Emily has been open about her journey with others. In return, her following recently took it upon themselves to discuss her body with each other, which Emily discussed on an episode of Watch What Happens Live.
Much like discussing someone's weight gain is deplorable, so is criticizing someone for losing — in their eyes — too much weight. Please keep reading as I explain why we should all leave people — even a Housewives star — alone regarding weight loss.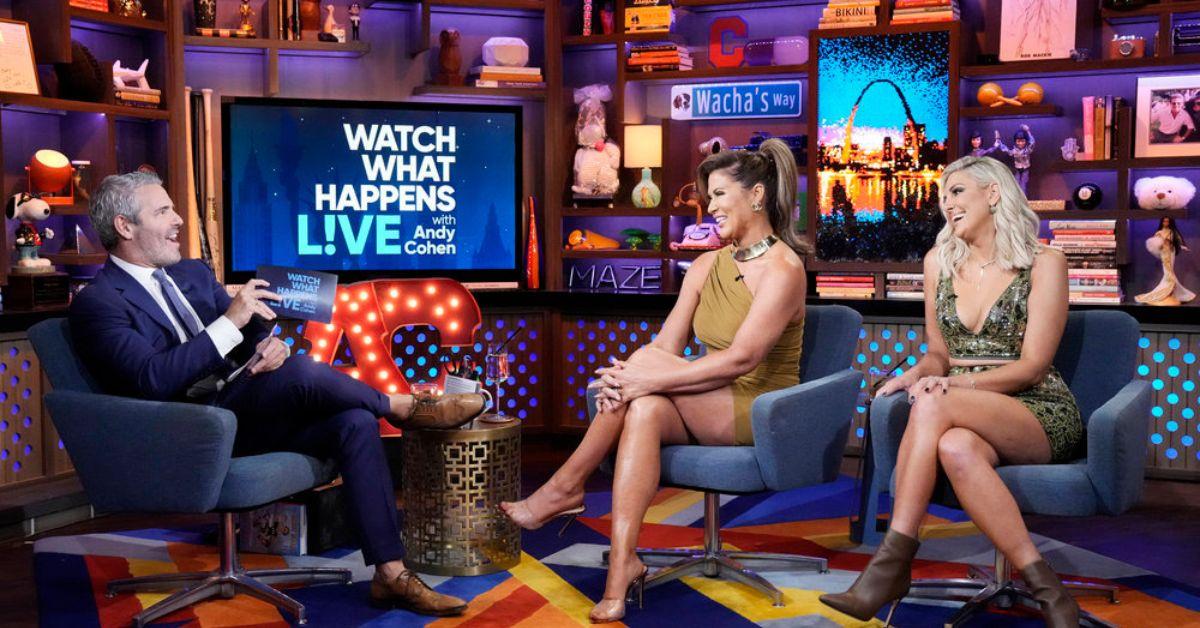 Article continues below advertisement
Emily Simpson's weight loss is none of our business.
Since joining the RHOC cast, Emily has had no problems opening up about her life and family, which includes her husband, Shane Simpson, and their three kids — twins Luke and Keller and daughter Annabelle. However, if you're tuned in to Season 17 of RHOC, you'll notice Emily's appearance changed from her time filming the show in 2022 to the following year, 2023.
Over the last year, Emily has flaunted her weight loss on her social media accounts after admitting she gained "40 lbs." On her platforms, the lawyer answers questions regarding her diet, exercise routine, etc. For the most part, Emily received praise from fans who watched her be vocal about her weight gain and body image issues on RHOC.
Article continues below advertisement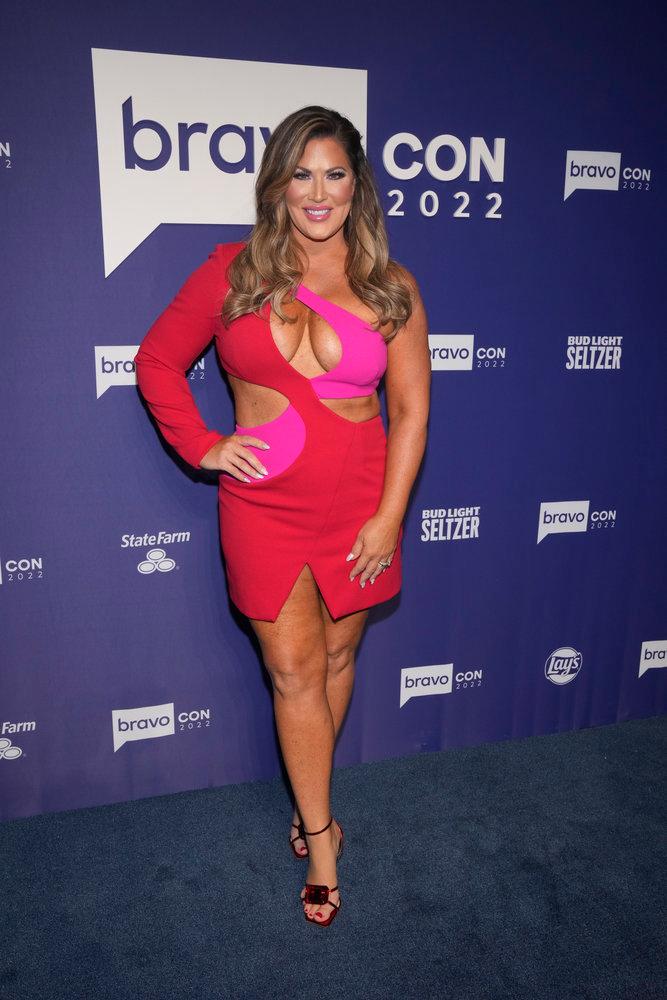 During an appearance on Watch What Happens Live with Andy Cohen, Emily chatted with Andy about, as he put it, her "wasting away" every time he sees her. Emily admitted that she had dropped a significant amount of weight, but stressed that she "worked really hard" to get the body she currently possesses.
Article continues below advertisement
She also said that while she receives positive feedback for her weight loss, some fans have commented that Emily is trying to look like someone else. Emily defended herself on the show and told her naysayers that they're used to seeing her "40 lbs heavier" and "I feel like my old self again, and that's what makes me happy."
Emily saying and displaying that she's "happy" with her current body is all anyone who follows the Bravo star needs to know. While it's OK to have opinions about things, no one wants to hear negativity about their choice to better themselves. Especially when, in Emily's case, they're finding their way back to who they were before life got in the way.
Article continues below advertisement
Emily's decision to take Ozempic and have weight loss surgery doesn't negate her health journey.
In addition to comments on social media about Emily's appearance change, the Bravo star's brief time using Ozempic has also made her subject to rumors she's using the drug to maintain her weight loss.
Emily admitted in an episode of SiriusXM's Jeff Lewis Live that she started taking Ozempic — an injection drug initially used to treat type 2 diabetes — in December 2022. She said on the show that her doctor prescribed Ozempic after her blood work showed she had high cholesterol, zero testosterone, and prediabetes.
Article continues below advertisement
Emily said using Ozempic was a "great kickstart" to get back into her fitness routine and be more mindful of the food she was consuming. Unfortunately, her admitting to using the drug sparked rumors Emily was still using Ozempic as her weight continued dropping.
Article continues below advertisement
Article continues below advertisement
In June 2023, Emily defended herself online and denied using Ozempic longer than she tried in December. Nonetheless, the unwarranted jokes about her appearance, from her skin to her eyes, have continued ad nauseam.
For whatever reason, these online trolls think bashing someone for using a drug they needed temporarily is OK because of the flack Ozempic has received in Hollywood. However, Emily fessed up to using it when she didn't have to and, unlike the people who sit on their pedestals and do nothing to improve THEIR health.
Article continues below advertisement
Emily may feel like a brand new woman now, but she will likely not be the one saving 'RHOC.'
While Emily's weight loss has been one topic keeping her in the news, her RHOC shenanigans are also causing a stir among Bravoholics. In Season 17, Emily feuds with her co-stars Shannon Storms Beador and Heather Dubrow.
Article continues below advertisement
Emily and Shannon's issues stem from being offended by Emily and her BFF Gina Kirschenheiter's comments about her relationship with John Janssen. Heather and Emily's beef came to a head when Emily showed up to Heather's event for the opening of her network, HD Network, and had a little too much to drink on an empty stomach.
Article continues below advertisement
As much as fans adored drunk Emily, several others felt the 47-year-old mom of three should've known better and handled her liquor accordingly. Either way, the buzz surrounding Emily makes some wonder if her talked-about moments are what RHOC needs.
Although RHOC Season 17 seemed promising with Tamra Judge's return as a full-time Housewife, it started falling flat as feuds and drama lasted longer than it needed to. However, as a fan of the show, I don't think one person can "save" the series in this case.
I believe focusing on adding more diversity to the cast and more compelling storylines will help bring a wider audience to the show, resulting in its future success.
Article continues below advertisement
Moral of the story: Keep your opinions about weight, in any capacity, to yourself, folks. And RHOC, do better, please!
Catch new episodes of RHOC every Wednesday at 8 p.m. ET on Bravo.