'RHOC' Power Couple Shannon and John Broke Up — Here's Why
Bravo fans are wondering if power couple Shannon Beador and John Janssen are still together –– the answer is no. Why did they break up?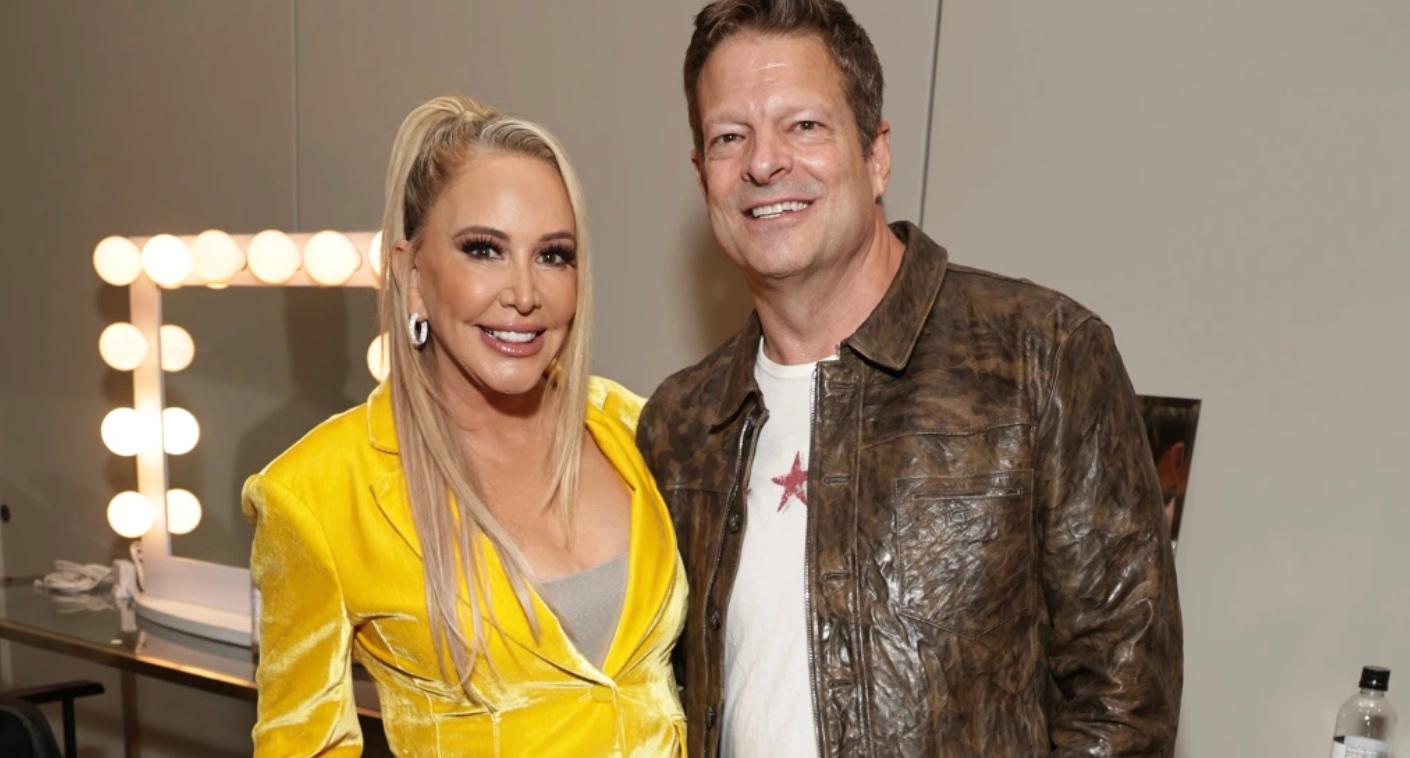 Article continues below advertisement
The pair split up in November 2022 after four years of dating, begging the question: why did they break up?
Find out more about the couple's break up and whether or not they are on good terms now.
Why did Shannon and John from 'RHOC' break up?
In a conversation with Page Six, Shannon revealed that John had dumped her in November 2022 after nearly four years of dating due to constant "bickering" that they just "couldn't get past."
Initially, she had a tough time with the break-up and felt blindsided.
"I was really not good. I was devastated. We had broken up and I said, 'Can we please not talk about this publicly?'"
Article continues below advertisement
They didn't speak about the break up publicly until three months later in January 2023. This decision allowed Shannon to process the break up and "let it sink in before people knew."
Shannon and John's relationship problems surfaced on Season 17 of 'RHOC.'
After finally deciding to share their breakup publicly, RHOC fans received some insight into why Shannon and John split up. During Season 17 of the show, Shannon's cast members expressed their "concerns" about the couple's dynamic.
Article continues below advertisement
Shannon's on-again, off-again friend Heather Dubrow told many people in the group, including Shannon's BFF Tamra Judge, that John and Shannon weren't doing well. Emily Simpson and Gina Kirschenheiter also claimed that Shannon spoke to them several times about many aspects of their relationship. Emily admitted in a confessional that she felt her friend could "do better."
In Season 17, Ep. 10, "A Doppelganger Disaster," Shannon decided to use Tamra and Jennifer Pedranti's You Do Me and I Do You" party to air out her grievances about the rumblings about her relationship. She first confronted Heather about what she said in a private conversation away from the group.
Article continues below advertisement
Shannon then denied telling Gina and Emily anything about her and John's relationship and only admitted to talking to them once "in 2020," despite Emily stating they had discussed her and John's problems several times after the call Shannon was referring to. Eventually, Shannon left the group and yelled at the show's production team for putting her relationship in a bad light.
Article continues below advertisement
"I have normal fights with my boyfriend that paralyze me, and I have talked about that on camera, but everyone's still talking about me!" Shannon yelled while crying. "I'm gonna go home and figure out how to tell my private boyfriend that everyone is f–king talking about us and making judgments!"
How is Shannon and John's relationship now?
While backstage at a live show of "An Evening with the Tres Amigas," which she co-hosted at the Irvine Improv alongside fellow RHOC stars Tamra Judge and Vicki Gunvalson, Shannon explained to Page Six that she and John were on friendly terms.
"We're not back together. We're super, super friendly. It's just easier to be supportive."
She continued, "We didn't speak for six months, but we're friendly right now, and I'd like to keep it that way. We'll see how it goes. He's very supportive."
Article continues below advertisement
Shannon insists the relationship is purely platonic, but her RHOC co-star Tamra doesn't believe it for one second. In fact, at their show, she told audiences that she's certain it will only be a matter of time before the exes reconcile and finally rekindle their romantic relationship.
But Shannon is adamant that she will never get back together with John.
What's next for Shannon?
Shannon doesn't believe she's ready for anything serious right now, but she hasn't shut down the possibility of being able to find her Mr. Right.
She described one of her green flags as a man with a "kind heart." She elaborated and said he must respect her career in the spotlight, but also he doesn't necessarily want to be in the spotlight. She wants someone humble and private.
Although Tamra has a different kind of vision for Shannon's next man.
"I see this guy, he's like 6-foot-2, kinda salt-and-pepper hair, a big build, successful, likes to have fun but doesn't want to drink too much," Tamra explained. "Somebody that's established, someone that their kids are grown. I see it, it's gonna happen. A good guy!"
Here's to hoping that Shannon eventually finds the one.
Real Housewives of Orange County airs at 8 p.m. EST on Wednesdays and streams the next day on Peacock.