It Took a While for 'The Crown' Star Emma Corrin to be Open About Their Dating Life
Is 'The Crown' star Emma Corrin dating anyone at the moment? Emma is currently co-starring with Harry Styles in the film 'My Policeman'.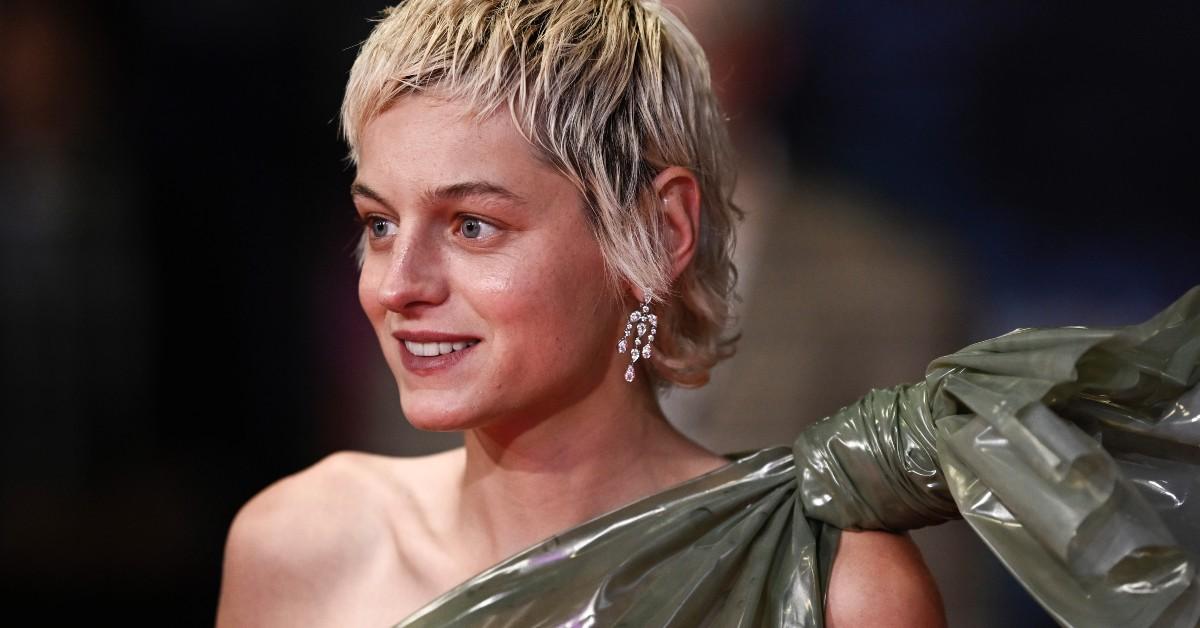 It's certainly a daunting task for any actress cast to play the iconic Princess Diana. However, Emma Corrin made it look easy in Season 4 of The Crown, portraying Diana in a way that felt like a true homage rather than a cheap imitation. We weren't surprised in the slightest when Emma won a Golden Globe and scored an Emmy nomination for her portrayal of Diana.
Given how talented the actor is onscreen, we figured they must be a hot commodity on the dating scene. However, it took Emma a while to be open about their dating life, for very understandable reasons.
Article continues below advertisement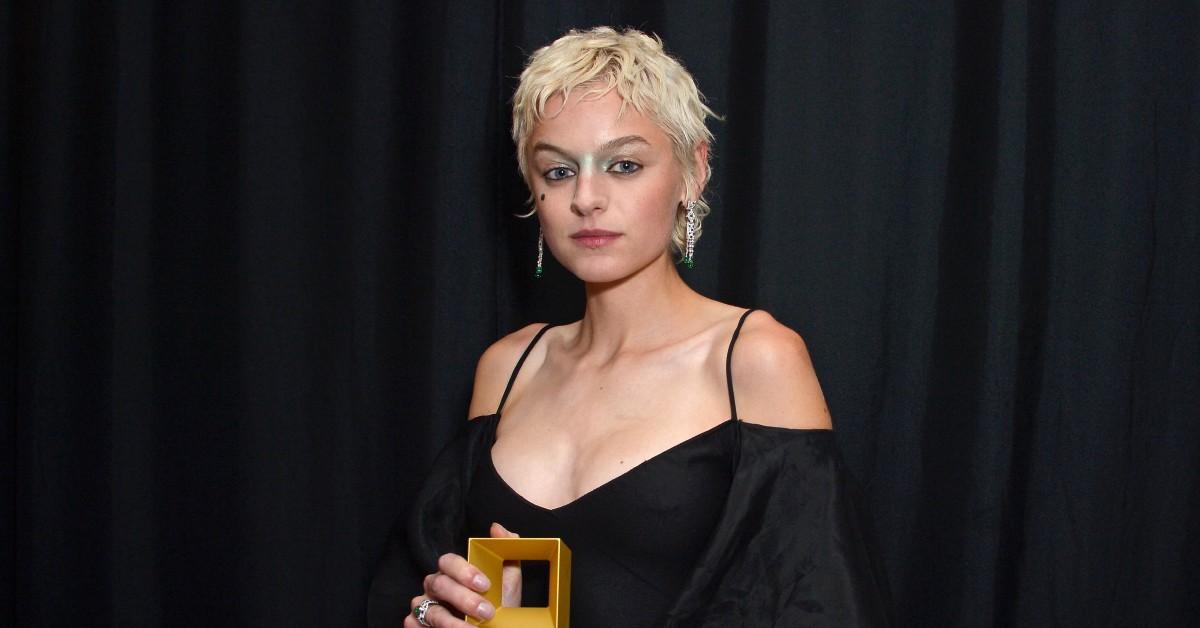 Is Emma Corrin dating anyone?
Emma, who uses they/them pronouns, came out in 2021, per an interview from Vogue. When Emma was asked about her dating life in the July 2022 interview, they said that they "liked people," and didn't limit those feelings to one gender.
The same interview relayed Emma's commentary about the first date they went on with a woman. Emma said, "It was amazing. We actually didn't end up seeing each other again, but she really gave me the lowdown."
Article continues below advertisement
Emma admitted in the interview that she felt a lot of pressure to "justify" her identity, explaining that, "I'm working out all this complex gender and sexuality stuff. And yet, I'm seeing a guy? That feels very juxtaposed, even if I'm very happy."
(The interview did not confirm who the guy was, and Emma didn't specify).
Article continues below advertisement
As of now, in October 2022, it looks like Emma is far busier promoting their new film My Policeman (with their co-star Harry Styles) than thinking about dating.
Emma hasn't posted about any potential significant others on their Instagram page for their 777K followers. However, we could certainly understand if Emma would want to keep a new (or developing) relationship on the down low for now!
My Policeman has already been released in select theaters. Fans of Emma can also catch the actor in the film when it drops on Prime Video on Friday, Nov. 4, 2022.
Article continues below advertisement
As for other projects, the Vogue interview also mentioned a screenplay that Emma was writing themselves, which is based on a true story. Emma also stars in the Netflix film Lady Chatterley's Lover (set to premiere on Dec. 2), and will appear in the upcoming FX miniseries Retreat, in which they play an amateur sleuth attempting to solve a murder at a secluded retreat.
Will Emma be in 'The Crown' Season 5?
Sadly no, unless there's a flashback sequence. The popular Netflix series did do a flashback featuring the return of Claire Foy as young Queen Elizabeth II, so it's possible!
Regardless of Emma's return to The Crown, the award-winning actor is certainly making great strides in their career. We're glad they felt like they could finally be themselves offscreen as well.