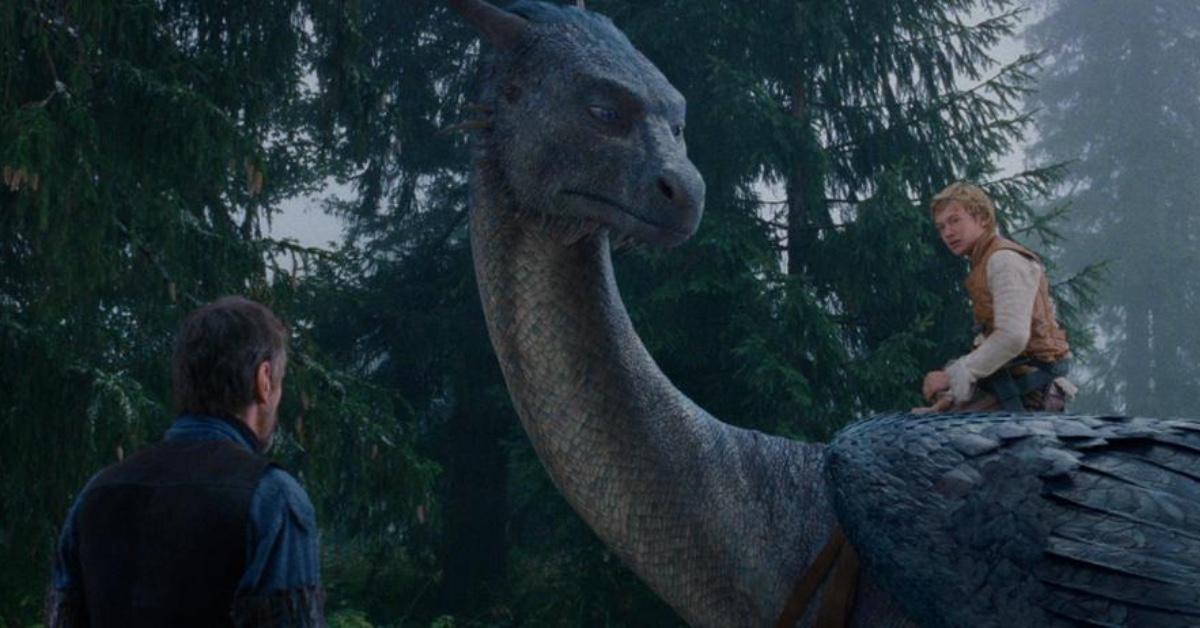 Everyone Really Wants an 'Eragon' Remake From Disney Plus, but Is It Happening?
If you don't remember the 2006 adaptation of the dragon epic Eragon, here's a refresher. Eragon follows the titular hero, who stumbles upon a dragon egg in an age where Dragon Riders are extinct. Along with his mentor Brom and his dragon Saphira, Eragon seeks vengeance for the death of his uncle against the tyrannical rule of the fictional land of Alagaësia.
This Beowulf-meets-Lord of the Rings epic would be great for adaptation, so here's what we know about a potential Eragon remake.
Article continues below advertisement
'Eragon' was adapted to film in 2006, but some fans were disappointed.
Eragon's journey from book to film begins with author Christopher Paolini. Christopher began writing the book at just 15 years old, before eventually self-publishing in 2001. After canvassing across the country, his book was picked up and re-published in 2003 by publisher Alfred A. Knopf. A film adaptation of the book was released in 2006 by 20th Century Fox, which is now owned by Disney.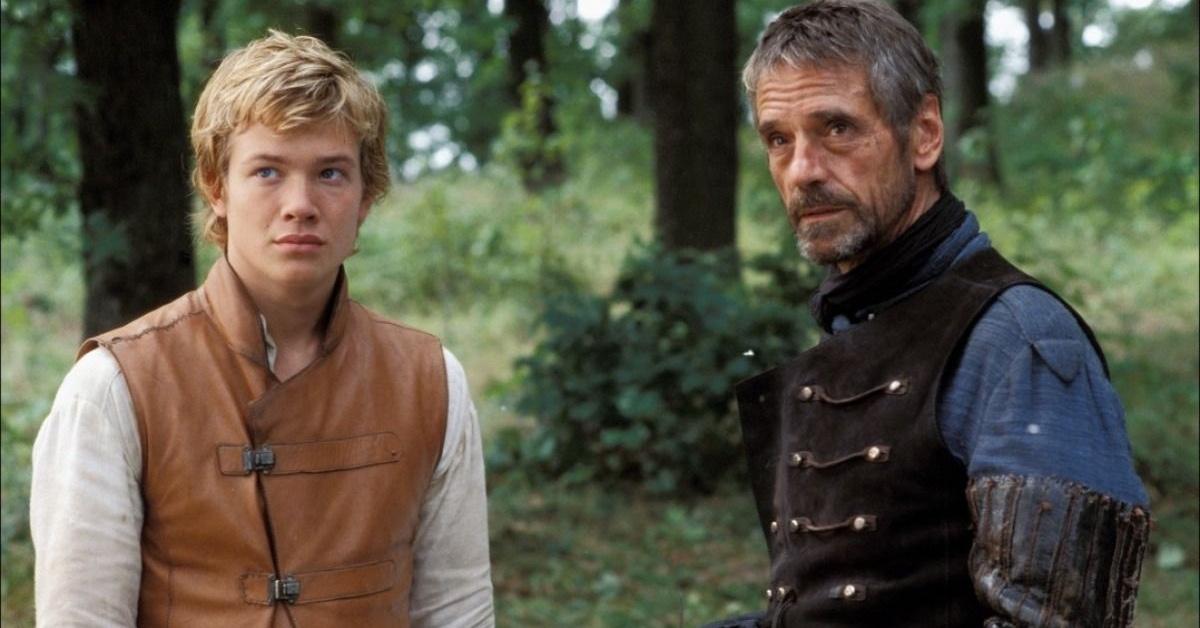 Article continues below advertisement
Many fan petitions for other 20th Century Fox works (most notably, the Percy Jackson series) to be absorbed and rebooted by Disney have been successful in the past, so it's understandable why Paolini and Eragon fans would want Disney to try their hand at Eragon as well. The combination of magic, mythos, and medieval setting has worked well for platforms such as HBO and Netflix with Game of Thrones and The Witcher.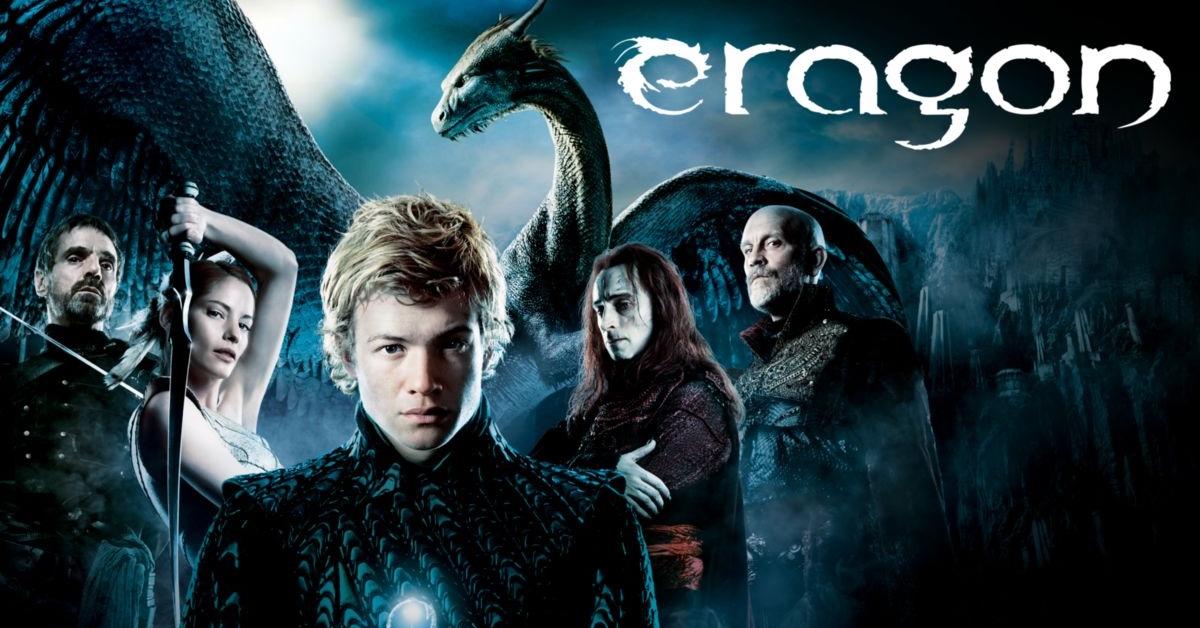 Article continues below advertisement
Fans were disappointed by the first adaptation, sometimes because important plot points were revealed too quickly, others because important subplots were completely cut for time. Many hope that a fresh start for the series could properly honor the time and dedication the author put into the characters, crafting several languages, worldbuilding, and epic story.
How did the #EragonRemake campaign get started?
In June of 2021, fans of the Eragon series started the hashtag #EragonRemake to put their hope for a future reboot into the world. Christopher Paolini himself even shared a call to arms on Twitter. Many fans quickly picked up the call, and currently, the hashtag has tens of thousands of tweets. A few fans have even contributed fan art to the cause, including beautiful scenes of animation and one cheeky Photoshop of how Eragon would look on the DisneyPlus home page.
Article continues below advertisement
Christopher Paolini also dedicated a part of his website to beginning an Eragon remake campaign, and fans can't blame him! After the success of Percy Jackson in securing a faithful adaptation, anyone would want the opportunity for a "do-over" that more completely encapsulates their original vision. Like many tweet storm campaigns, there could be another round, so if you're a The Inheritance Cycle fan with fan art or enthusiasm to share, you can also participate soon.
Article continues below advertisement
It's exciting that properties once owned by 20th Century Fox have the opportunity to find new life at Disney. With the current success of Marvel-related Disney Plus projects, it would be the logical place to put Eragon to compete with the likes of Netflix and other subscription-based platforms. What would you like to see in an Eragon remake?
Eragon is currently streaming on Disney Plus.