Erica Rose on Her Second 'Below Deck Sailing Yacht' Experience and Her Husband's Omelette Drama (EXCLUSIVE)
Erica Rose, a returning guest on 'Below Deck Sailing Yacht,' spoke with 'Distractify' about her charter and her husband, Charles "Chuck" Sanders.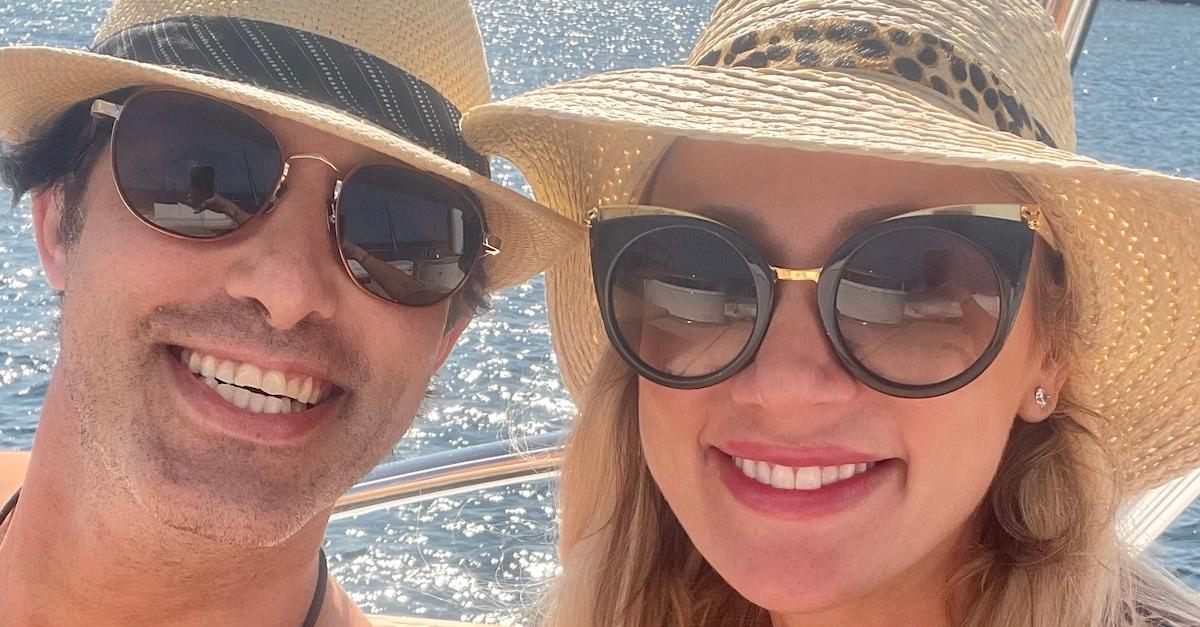 The third season of Below Deck Sailing Yacht is in full swing, and the drama with the guests is just as compelling as what's going on with the crew.
After their first charter became the most-talked-about one of the spinoff's second season, reality star Erica Rose and her mom, Cindi Rose, returned to Parsifal III in the hopes that they would have a more satisfactory experience by getting a "higher level of service."
Article continues below advertisement
While Captain Glenn Shephard and First Mate Gary King were mostly amused at the prospect of Erica and Cindi returning, Chief Stew Daisy Kelliher quickly made her disappointment known when she referred to the charter group as "disrespectful, exhausting, emotionally draining," and "unpredictable."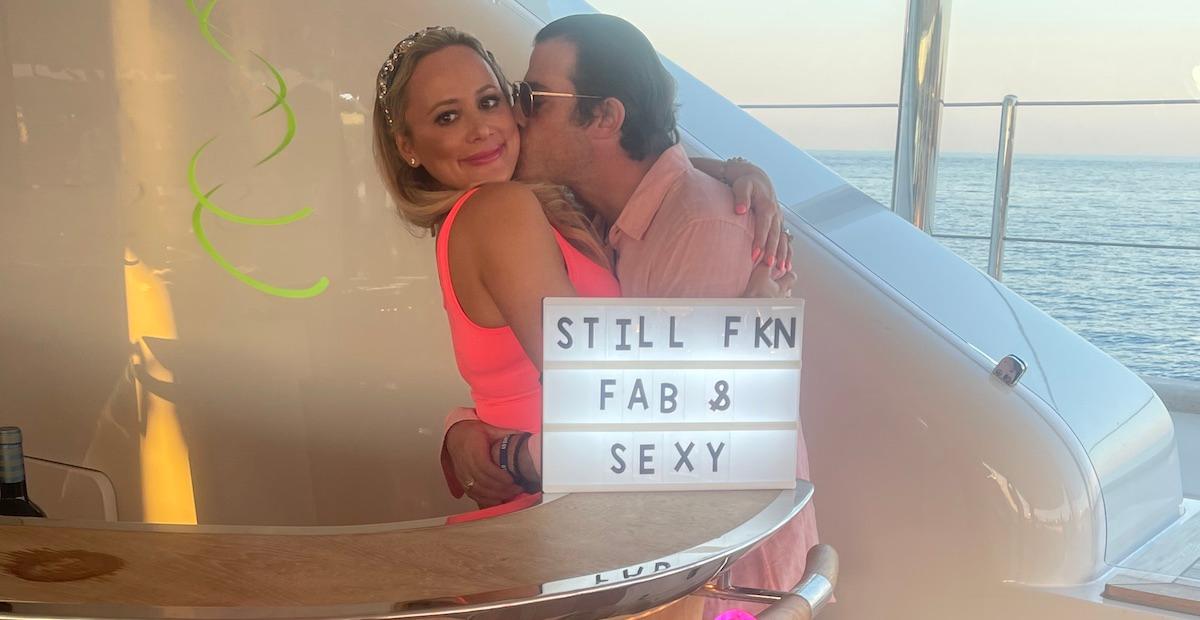 Article continues below advertisement
Though Cindi and Erica did return, the rest of their group was new to Parsifal III. The Bachelor alum's husband, Charles "Chuck" Sanders, two friends, and another couple made their Below Deck Sailing Yacht debut on the March 7 episode.
With Erica and Cindi's new group of guests and a mostly new crew, there was hope that things would go more smoothly than they did in Season 2. However, it didn't take long for the charter to go off the rails (or sails, so to speak).
Since the first part of their charter is getting a lot of attention online, Erica spoke with Distractify to clear up a few misconceptions about what happened, and to discuss why her second time on the show wasn't a "pleasant experience." Plus, she also shared why she was surprised by Daisy's strong reaction to her return.
Article continues below advertisement
Erica Rose on returning to 'Below Deck Sailing Yacht' with her husband, Charles Sanders, and the omelette drama.
Though her first charter wasn't fully up to her standards, Erica said that she wanted to return to the show in Season 3 because her daughters were a bit older, she was feeling more confident with herself, and she thought that there would be less drama if she brought her husband along, instead of doing another girls' trip. She was hopeful that it would be a more "positive experience" the second time around — but things didn't exactly go to plan.
Article continues below advertisement
"I really did not come in with a dramatic intention," Erica said to Distractify, before adding that most of the drama came from her husband and her mom.
"People are kind of blaming me for it. To me, that's a little unfair, because you can only control your own actions. Of course, I can never control my mom, and I can't control my husband either," she added. "And this was his first time on reality TV."
Because she had raved to her husband about Chef Natasha de Bourg's food after her first stint on Parsifal III (and Erica and Charles had actually eaten the chef's food several times after the show), Erica realized that they would be "picky" about new Chef Marcos Spaziani's meals, since he has a completely different cooking style.
Article continues below advertisement
At the end of the March 7 episode, ahead of their beach brunch, Charles ordered an omelette from the chef. He sent back the first one because it had tomatoes, and was ultimately unsatisfied with the chef's second egg offering. Charles went on to say that he was "disgusted" by the breakfast, and that he had eaten "better food at the ballpark."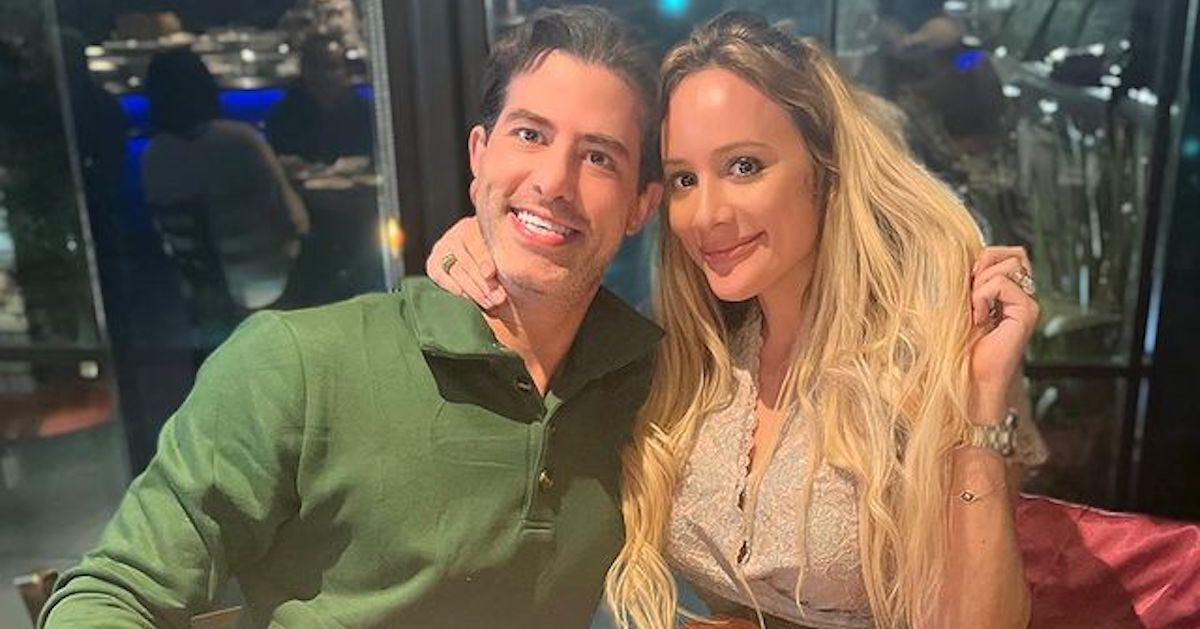 Article continues below advertisement
"There was no need for Chuck to be that dramatic about eggs. I've seen him eat a lot grosser things before... It was a bit much," Erica said about her husband's strong reaction at the end of the episode. "I don't think it's funny, I don't think it captures who he is. I don't think he would do that if it wasn't a television show."
Erica said that her husband, who is also her law partner at Rose Sanders PLLC, played it up for the cameras. Charles, who majored in theatre in college, took the experience as a pseudo-acting role (though Erica noted that nothing was scripted, she did say that guests are encouraged to vocalize their complaints).
"It was his moment in the sun," Erica said about Charles' reality TV debut. "I was just in a good place and I wanted to be peaceful compared to last time, but he's his own person. That's just what he felt like doing. And he's excited by it."
Article continues below advertisement
Though Erica and Charles have received many negative comments on social media about their Below Deck Sailing Yacht appearance, the latter spouse is choosing to solely look at the positive — which is that their law firm is getting a lot of searches online.
Erica herself gets why viewers are saying certain things about her group, but she thinks that they should keep in mind that the yachties themselves are often looking to engage in the drama, too.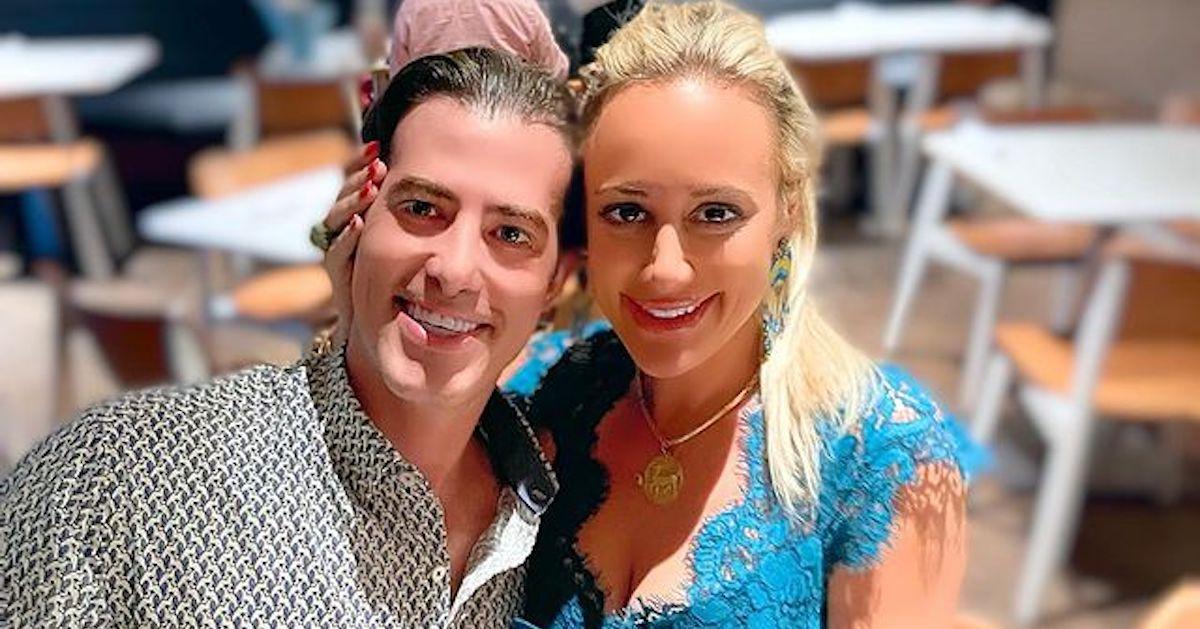 Article continues below advertisement
"People also have to remember that these are not just people who work on yachts... These people are also reality stars. They're feeding off of the drama too," Erica said. "The producers don't just take yacht employees, like they look for a cast that is going to play into stuff, make good ratings, etc."
The lawyer touched on Daisy's "animosity," and whether she would do another charter on Parsifal III.
Erica's initial Below Deck Sailing Yacht experience may have fallen short, but she thought that she'd left the vessel on positive terms with Daisy the first time around. The two even interacted with one another on social media a few times after filming, so Erica was surprised when she heard what Daisy had to say about her and her husband on the show, and in her confessionals.
Article continues below advertisement
"We did keep in touch throughout, and I have no idea where the animosity came from," Erica shared.
Daisy called Charles "uncultured, unmannered, [and] untraveled" in her interview chair, and she had a strong message for him in the closing seconds of the March 7 episode.
Article continues below advertisement
"Chuck, go f--k yourself," Daisy said about the lawyer.
The You're Cut Off star knew that Daisy had said things about her first charter being high-maintenance, but she thought that it was because of her group, not her.
"I just really didn't anticipate negativity because Daisy wasn't personally negative at me the first time. She said our group of friends was a lot to handle, and I totally understand that," Erica added. "But I didn't expect the personal attacks."
Though Erica's Season 3 charter is continuing to be a hot topic of conversation, her second appearance on the show will likely be her last.
"Definitely not on the sailing yacht, no..." Erica said about whether she would return to Below Deck Sailing Yacht in the future. "It wasn't a very pleasant experience. I just 100 percent wouldn't do that one again."
New episodes of Below Deck Sailing Yacht air on Mondays at 8 p.m. EST on Bravo. You can also stream the series on Peacock.