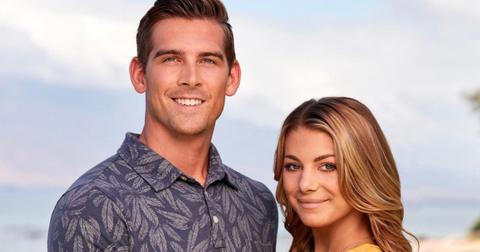 'Temptation Island' Fans Want to Know: Are Erin and Corey Still Together?
By Leila Kozma

Feb. 16 2021, Published 2:40 p.m. ET
Season 3 of Temptation Island features four couples who are ready to put their relationship to the test and see if their special bond can withstand the complications that come with living with 23 singles.
Former soccer player Erin Smith and concierge manager Corey Sobczyk joined the show to prove their strength as a couple. But did they succeed? Are they still together?
Article continues below advertisement
So, did 'Temptation Island' stars Erin and Corey stay faithful to each other?
The shooting of Season 3 of Temptation Island was scheduled to take place in Maui, Hawaii, in the spring of 2020. It was rescheduled to the fall of 2020 because of the coronavirus (COVID-19) pandemic.
Filming began in August 2020 and lasted through mid-October, per Deadline. As of now, it's uncertain what might have happened to Erin and Corey during their time on the island — or since they left, for that matter.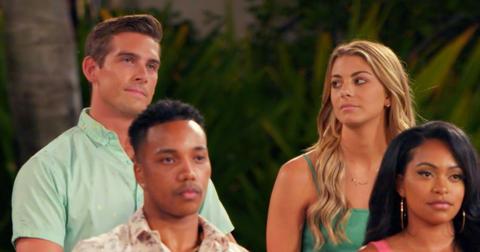 Article continues below advertisement
It appears that the latest details about Erin and Corey's relationship are kept tightly undercover. There's a chance that the stars were required to carry out a thorough social media audit in preparation for the Season 3 premiere of Temptation Island.
Erin's Instagram page is filled to the brim with elegantly-cropped selfies, older photographs offering a rare glimpse into her days as a professional soccer player — she was selected by Houston Dash in the 2017 NWSL College Draft — and a few snaps of her and friends. Intriguingly enough, there are no images of her and Corey.
Article continues below advertisement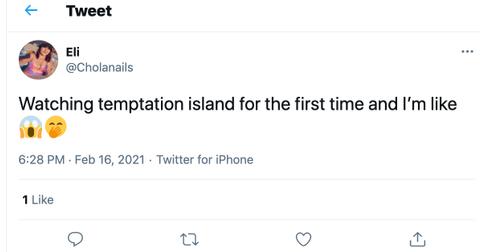 It appears that Corey has kept his Instagram profile strategically neutral as well. Judging by the photos currently available, he particularly enjoys spending time with his sister, Haley, and his friends.
A keen football fan, Corey goes to games regularly. A sporty person by nature, he also attended at least one industrial boxing showcase in the past. Erin doesn't appear on his grid.
Article continues below advertisement
Corey says he applied to 'Temptation Island' to show Erin that he is better than her exes.
By the time they joined the cast of Temptation Island, Corey and Erin were about a year and a half into the relationship. As Corey explained in a teaser, Erin dated professional athletes in the past — which became a source of conflict.
"Erin's exes being professional athletes, I wanna prove that I am the better man," Corey said.
Article continues below advertisement
Some couples join 'Temptation Island' to work out whether it is time to pop the big question.
Erin and Corey will be joined on Temptation Island by couples Chelsea Orcutt (aka Chelsea Brea) and Thomas Gipson, Erica Washington and Kendal Kirkland, and Julian Allen and Kristen Ramos.
The duos had different reasons to apply. Chelsea and Thomas wanted to work their way through problems like possessive tendencies and commitment phobia. Erica and Kendal applied because they were eager to find out if they were ready to take things to the next level. Julian and Kriste had a similar motif. Having dated for 11 years, they embarked on the adventure to work out whether they are meant to be.
Season 3 of Temptation Island premieres on Tuesday, Feb. 16, 2021, at 10 p.m. ET on USA Network.