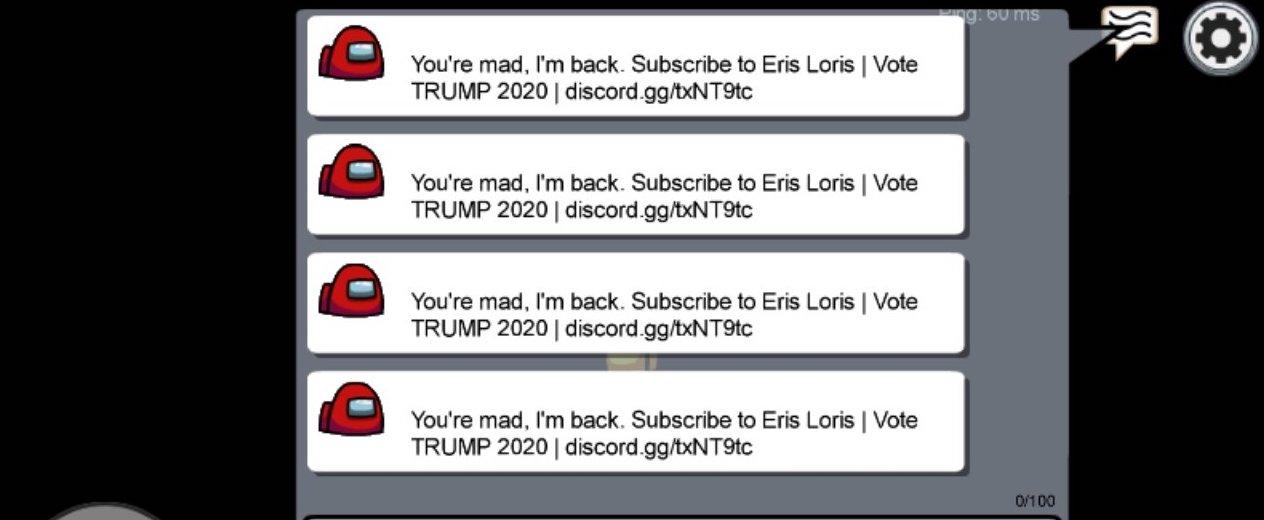 Who Is Eris Loris, and How Do They Keep Hacking 'Among Us' Games?
Many U.S. players are finding their matches of 'Among Us' hacked by a certain Eris Loris. Who is this person, and how are they hacking the game?
The year 2020 has seen a handful of games that have become suddenly popular as people continue to find new ways to fill their spare time. First it was the new Animal Crossing franchise installment, New Horizons, for the Nintendo Switch, then it was the PlayStation and Steam exclusive game Fall Guys, with its bouncing buddies navigating tricky obstacle courses. Now, players have found refuge in the online multiplayer game Among Us.
Article continues below advertisement
The game has boomed in popularity, reaching a peak in players when Rep. Alexandria Ocasio-Cortez did a livestream with other high-profile streamers to encourage U.S. citizens to vote. But recently, players have been finding a certain hacker bugging up their games.
Who is Eris Loris, and how are they hacking almost every match in Among Us?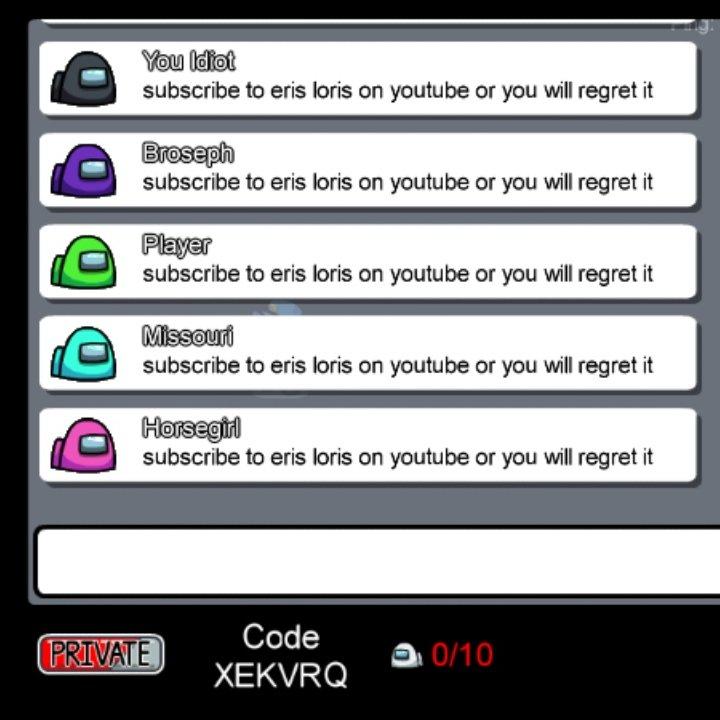 Article continues below advertisement
Who is Eris Loris?
Eris Loris is a YouTuber, posting a variety of gaming content to their channel, though it's mostly about hacking various games to get new equipment and skills.
But despite being a gaming YouTuber, their channel does not feature any content about Among Us, and it doesn't look like the creator personally plays the game. If they do, it's not reflected in their uploads.
Despite not personally playing the game, Eris Loris has found a way to hack many Among Us matches. In doing so, they've hacked the matches' chats, spamming it with messages reading "Subscribe to Eris Loris | Vote TRUMP 2020," with a link to a Discord channel.
Due to this hack, many players have experienced issues with the devices they've been using to play the game — something Eris supposedly threatens will happen if they don't subscribe to their channel.
Article continues below advertisement
This hack has been a recent occurrence, supposedly starting sometime around Oct. 22. According to the channel's Social Blade report, its subscriber count has grown immensely since the hacking started — clearly paying off for the person behind the account. On Oct. 22 alone, Eris' channel grew by 5,700 subscribers. Before the hacks, Eris only had 312 subscribers; now their channel has 21,700 subscribers, with its views growing to more than a million.
Article continues below advertisement
'Among Us' developer, InnerSloth, is rolling out a fix for the hack immediately.
On Oct. 22, Among Us developers InnerSloth put out a statement on Twitter clarifying that they were aware of the hacking issue and are doing what they can to solve the problem.
"We're are super duper aware of the current hacking issue and we're looking into it," InnerSloth tweeted. "We will be pushing out an emergency server update so people who are in game will get kicked from games. Please play private games or with people that you trust!!! Bare with us!!"
Since the Oct. 22 statement, the development team has been pushing out new fixes in waves, trying to make it so players can return to playing the game in peace without being disrupted by Eris' spam messages and issues.
For now, the issue seems to be fixed, though Eris' YouTube channel continues to grow in subscribers. InnerSloth has continued to keep players updated on fixes through their Twitter, so anyone with further issues should report them there.