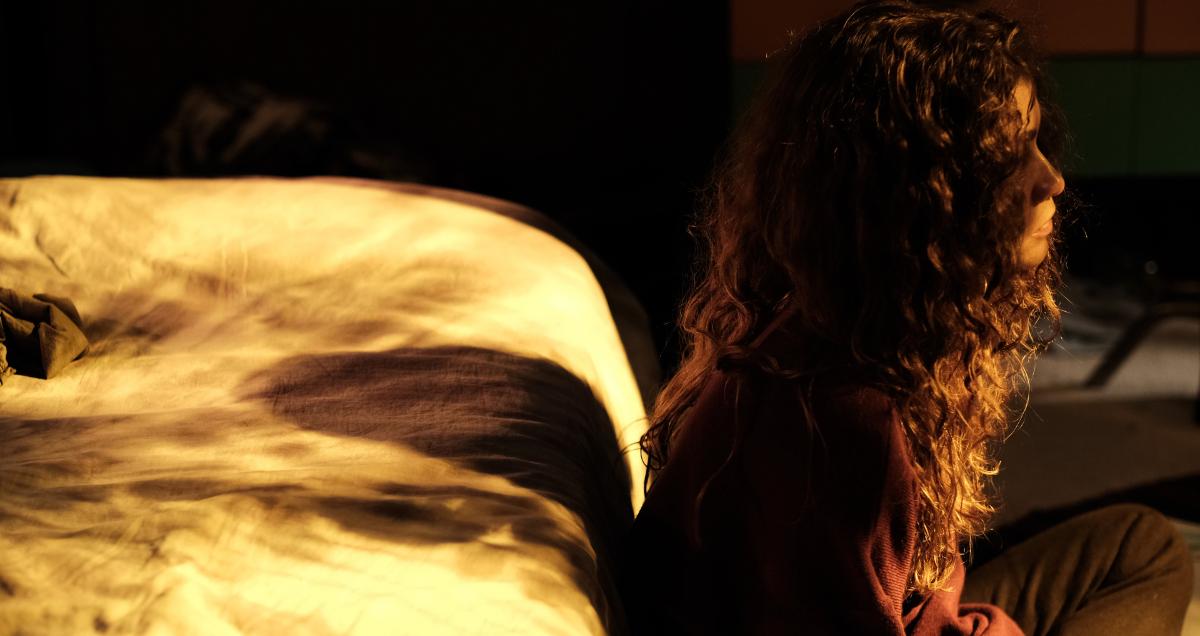 D.A.R.E. Believes 'Euphoria' Glorifies Drug Use — Martha Kelly, aka Laurie, Responds (EXCLUSIVE)
Each week, Euphoria invites us into the messy, emotional, dramatic, and occasionally drug-fueled lives of a group of teenagers who seem to be sans parents and pro-partying. It's rare that we see anyone in school, and when we do get a glimpse of some sort of educational building, we're hardly ever in class.
Article continues below advertisement
That makes sense; Euphoria is not The Gilmore Girls. The main focus of the show isn't to watch the cast graduate from high school while suffering all the slings and arrows that accompany that journey. Euphoria is more of an after-dark show, where the vehicle driving its characters is self-discovery and/or survival. Because the show dares (this is wordplay) to lift up the rock and peek underneath, it's now being accused of making drugs seem pretty cool. Is Euphoria glorifying drug use?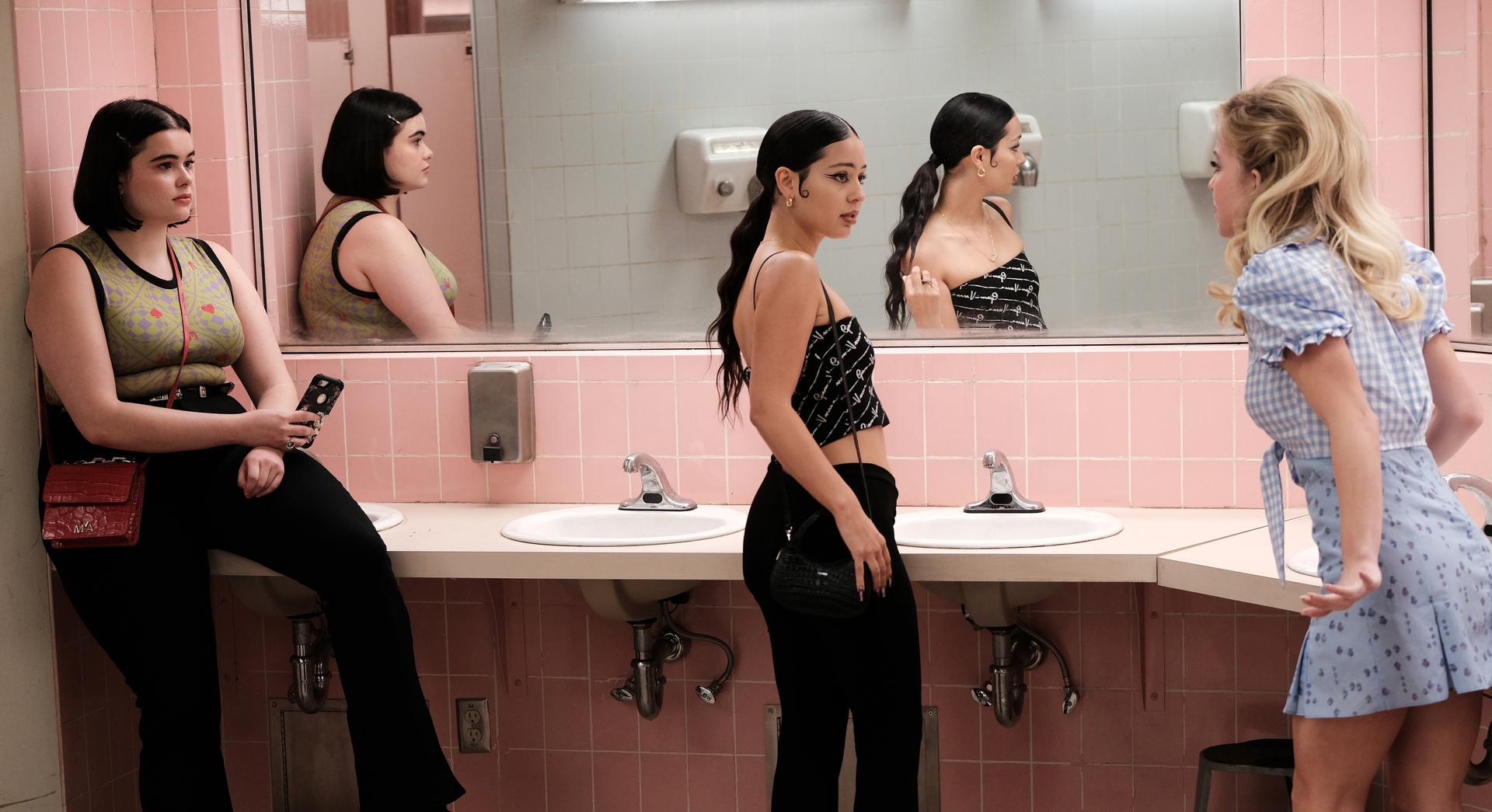 Article continues below advertisement
Is 'Euphoria' glorifying drug use?
Who has a problem with Euphoria? Is it parents or school officials? Nope, it's D.A.R.E. (Drug Abuse Resistance Education) who, according to TMZ, claims that Euphoria "chooses to misguidedly glorify and erroneously depict high school student drug use, addiction, anonymous sex, violence, and other destructive behaviors as common and widespread in today's world."
Anyone who has seen a single episode of Euphoria knows that glamorizing drug addiction is not on the show's agenda. In fact, in Season 2, Episode 5, we witness Rue (Zendaya) get pretty close to rock bottom. When her stash of drugs is flushed, Rue threatens her mother, sister, girlfriend, and friend. On the way to rehab, she jumps out of a car into oncoming traffic. Rue breaks into a stranger's house and robs them, ultimately ending up at a drug dealer's house where she is shot up with morphine. We cannot imagine anything less fabulous than that.
Article continues below advertisement
The drug dealer responsible for Rue's first dose of morphine is monotone-voiced, bird-owning Laurie, played by actor Martha Kelly. Distractify spoke exclusively with Martha, who shared her thoughts on what D.A.R.E. had to say: "I honestly didn't know about that statement. I will say that I am a fan of the show, and my impression so far from Seasons 1 and 2 is not that they're trying to say, 'Hey, it's cool to be a teenager who does drugs.'"
Article continues below advertisement
Martha, who admits she herself is a sober alcoholic, understands how the brains of addicts differs from those of non-addicts, which is something Euphoria addresses. "It's not about deciding to be an addict or deciding not to be, although if you have that predisposition and you never pick up a drink or drug, then that's great! You've saved yourself from a lot of harm," she said. "I don't think this show makes it look fun."
What makes D.A.R.E.'s accusation even more infuriating is the fact that Euphoria mirrors the experience of the show's creator, Sam Levinson, who in 2019 told Variety, "I spent the majority of my teenage years in and out of hospitals, rehabs, and halfway houses. I was a drug addict, and I'd take anything and everything until I couldn't hear or breathe or feel." By suggesting this show glorifies drug use, D.A.R.E. is invalidating Sam's own experience.
Article continues below advertisement
In response to D.A.R.E.'s unfounded opinions about Euphoria, Zendaya (who is also the show's executive producer), told Entertainment Weekly that the series was never meant to be a morality tale or a roadmap showing people how to live their lives. It's her hope that Euphoria will "help people feel a little bit less alone in their experience and their pain."
Article continues below advertisement
Does D.A.R.E. work?
D.A.R.E. was introduced in elementary school classrooms in 1983 by the Los Angeles Police Department. The program consisted of uniformed police officers going into schools and talking to fifth graders using what can only be described as scaremongering tactics to "teach" kids that drugs are bad. D.A.R.E. did not work.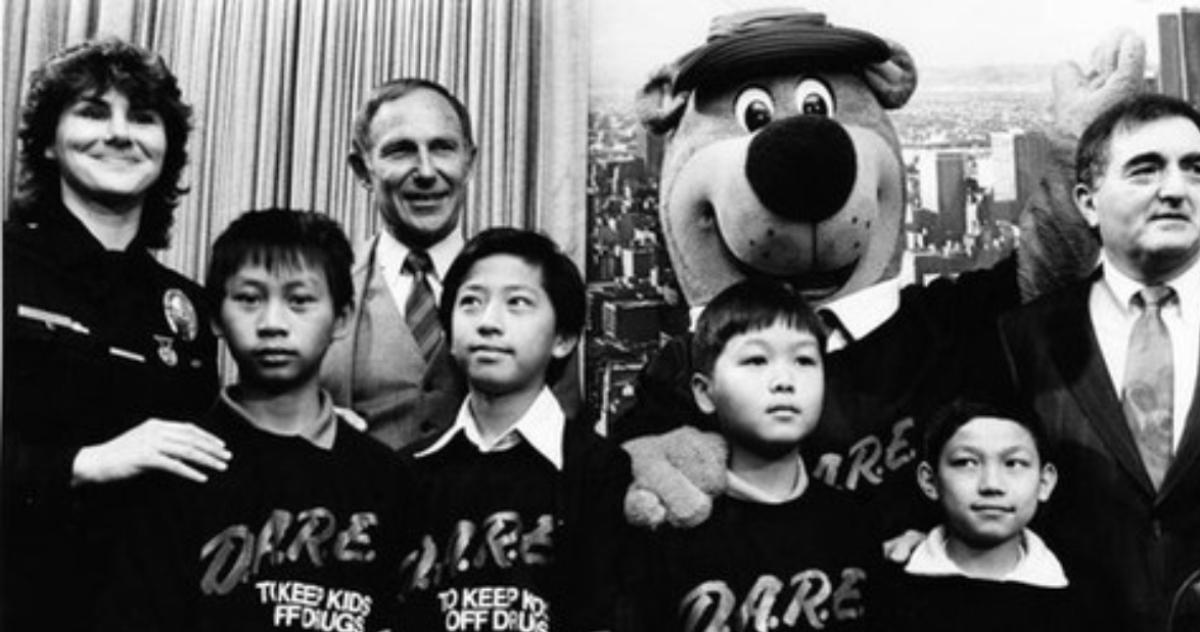 Article continues below advertisement
Scientific American reported that in 2009, "20 controlled studies by statisticians Wei Pan, then at the University of Cincinnati, and Haiyan Bai of the University of Central Florida revealed that teens enrolled in the program were just as likely to use drugs as were those who received no intervention."
The failure of D.A.R.E. is partially based on the fact that the programs were only a few months long, and involved little interaction between students. It was just a cop telling kids to say no.
This study might be why D.A.R.E. chose to rewrite its curriculum in 2009. Michelle Miller-Day, co-developer of the new curriculum and a communications researcher at Chapman University, told Scientific American that D.A.R.E. is now about "things like being honest and safe and responsible." Interesting — one could also argue that the depiction of drug addiction in Euphoria is honest, and that trying to help characters get sober is safe and responsible.
Euphoria airs Sundays at 9 p.m. EST on HBO Max and is available to stream thereafter.