39 'Expectation vs. Reality' Posts Where the Reality Actually Exceeded Expectations
Reddit's "Expectation vs. Reality" subreddit it often kind of depressing. It's filled with cake fails and misleading packaging and people's hopes getting so high only to be dashed in an instant. But sometimes, people post pleasant surprises, instances where they actually didn't expect the product to be as good as it turned out to be. And in these posts is a wonderful sense of hope! Here are some of our favorite examples of when reality actually exceeded people's expectations.
Article continues below advertisement
This person sent the picture of these cute cartoon animals to the cookie maker and was wildly impressed with the result they got back! It probably helps that these characters were basically designed as 2-D cookies. But it's still an amazing effort!
It's hard to even spot the real frozen pizza among the box picture because it's that accurate. Frozen pizzas almost never look like they do on the box! This one is uncanny.
Article continues below advertisement
We've all seen some attempts at those Cookie Monster cupcakes that have gone totally awry, but these are incredible! So accurate! So neat! The Muppets themselves would be proud.
The top is the illustration given to the cake maker, and the bottom is the result, which is so on point it's almost worse than if it looked terrible because now I don't want anyone to cut into that perfect cake! Those otters are too cute to be eaten!
Article continues below advertisement
Now that is what I call an ice cream chipwich. Man alive, that thing is enormous. The only bad thing about it is that you'll have to unhinge your jaw to take a bite.
When you see the cake, you're initially like, "Uh oh, that didn't go well." But when you see that it's trying to look like the cake from Sleeping Beauty, you realize it's actually perfect! I don't know how they got it to stand up, but that is a feat of physics.
Article continues below advertisement
The problem with this is that now your expectations for Kinder Bueno cones are ruined forever. if they don't all have that massive, thick shell, you're going to be quite disappointed. Enjoy it while it lasts!
This cute little mushroom night light looked fine on the box, but the greenery is even lusher and the mushroom caps are even brighter on the real thing! Seriously, they should take a picture of this one and put that on their box.
Article continues below advertisement
The detail in this chocolate Santa is extremely impressive. They never actually look like the wrapper does on the inside! Too bad you're about to bite his head off.
This person said they ordered a pet portrait blanket from a "sketchy seeming website" so they weren't expecting much, but what they got is incredible! This definitely captures the essence of those two cute pups.
Article continues below advertisement
Not going to lie, I think this homemade Grinch cake is even better than the example! He looks way creepier and more devilish. To say this person nailed it would be an understatement.
Boxed frozen pies never ever look like they do on the box, so the fact that this one came even close is a miracle! The person posting said it even cut cleanly just like the box promised.
Article continues below advertisement
This person's 3-year-old asked for a "rainbow dinosaur donut party," so they drew this wild cake design and gave it to a local baker to see what they could do. Needless to say, I think they were impressed.
OK, not only is this just great in general, but it was also this person's first time painting. Ever. I think they've uncovered a new talent they definitely need to continue to explore.
Article continues below advertisement
I love this one so much. This person ran out of filament while 3-D printing this golden lion, so they decided to make him a teeny tiny Kansas City Royals baseball cap. It's even better than a regular lion would have been.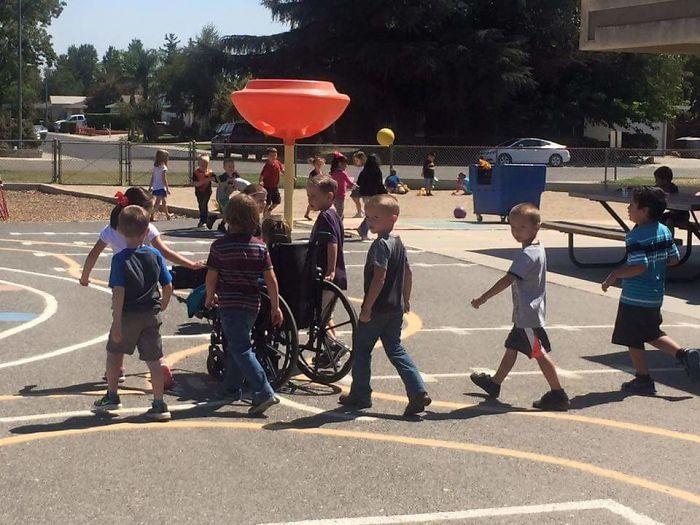 These parents were worried that their daughter would have a difficult time making friends in kindergarten because of her wheelchair, but it turns out that while kids can be cruel, these ones were pretty awesome.
Article continues below advertisement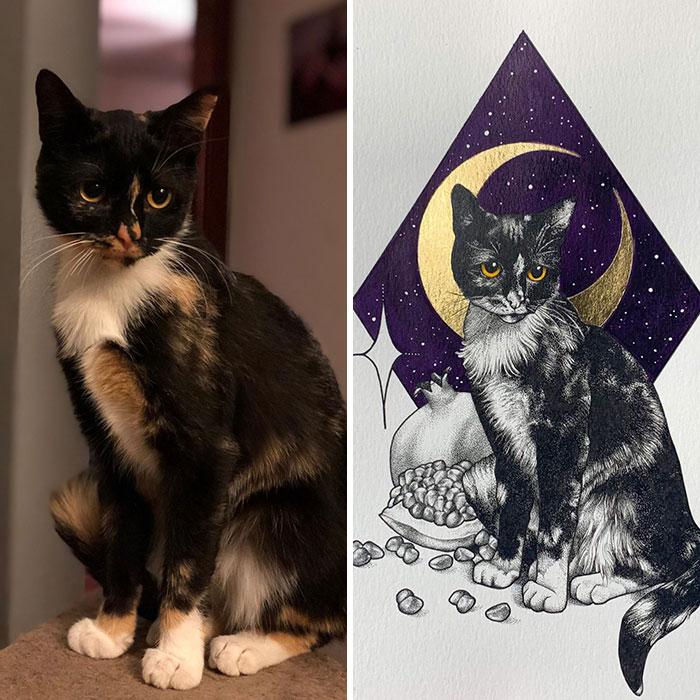 This Redditor commissioned an artist to take a photo of their late kitty cat Persephone, and the artist came through with this A+ effort.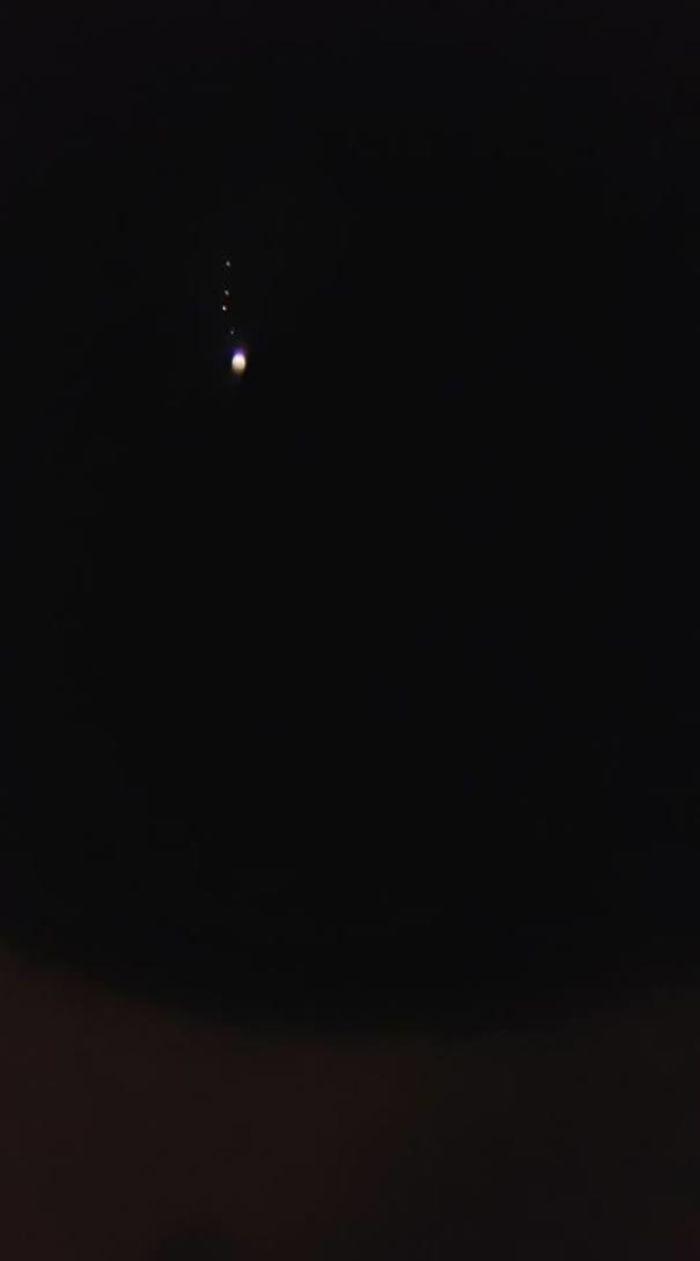 This parent's child asked to see a planet through a telescope, ended up seeing Jupiter and all four of its moons!
Article continues below advertisement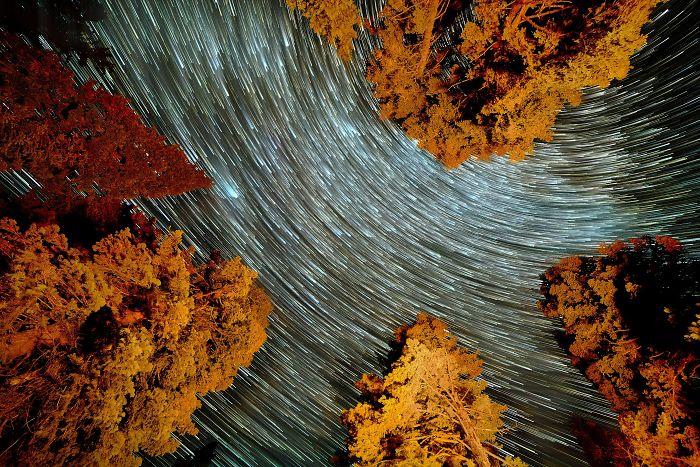 This phenomenal picture was taken by complete accident. Redditor ajamesmccarthy explains: "This was taken at Ice House reservoir in Pollock Pines, CA last night. I head out to dark skies on occasion to do astrophotography, but last night I forgot a tracker to compensate for the earth's motion, so I took some experimental shots without it. Turned out much better than I expected. Star trail shots are challenging to compose, so I got pretty lucky with the way they seemed to flow through the trees."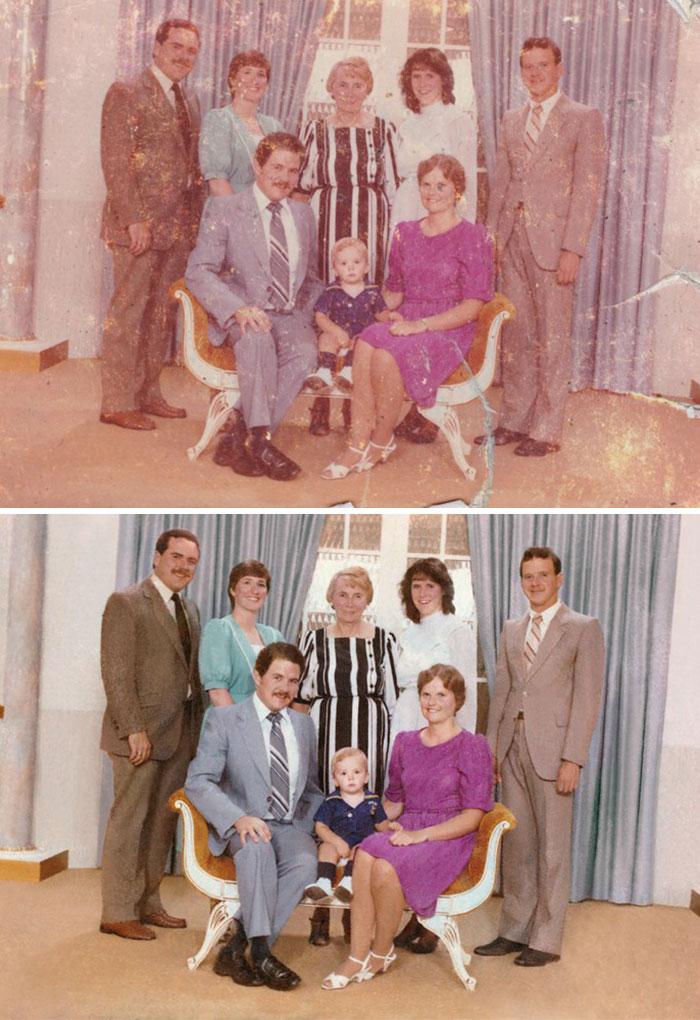 This incredible family photo restoration that still manages to uphold its old-school glory but with updated detail. Holy smokes.
Article continues below advertisement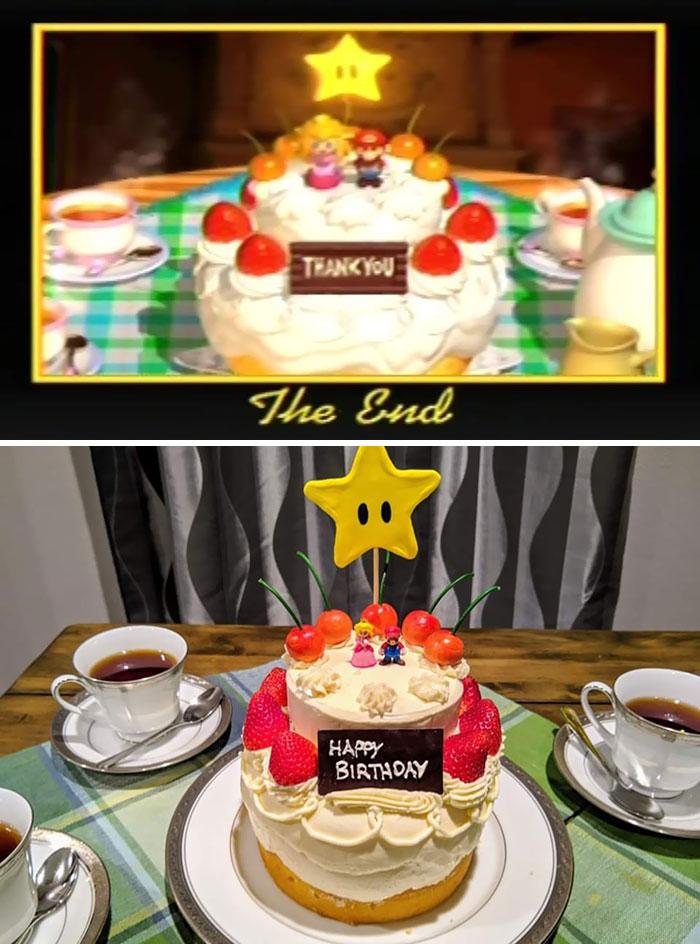 Redditor alandenton always wanted to try Princess Peach's "thank you" cake from the end of Super Mario 64, and she made that happen. Looks delicious.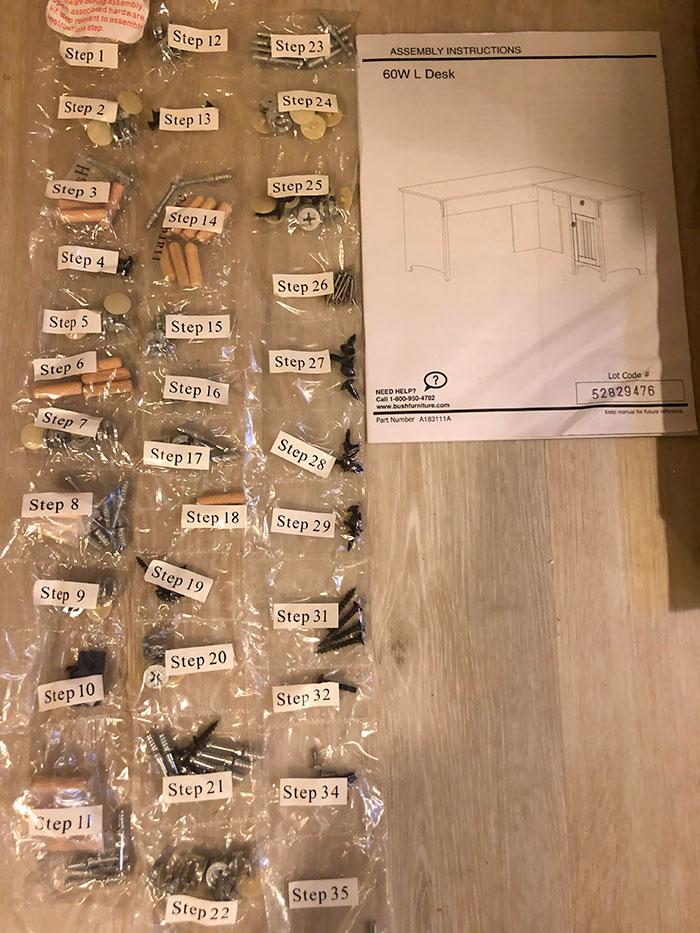 IKEA can really learn a thing or two from 2_black_cats' post about furniture assembly.
Article continues below advertisement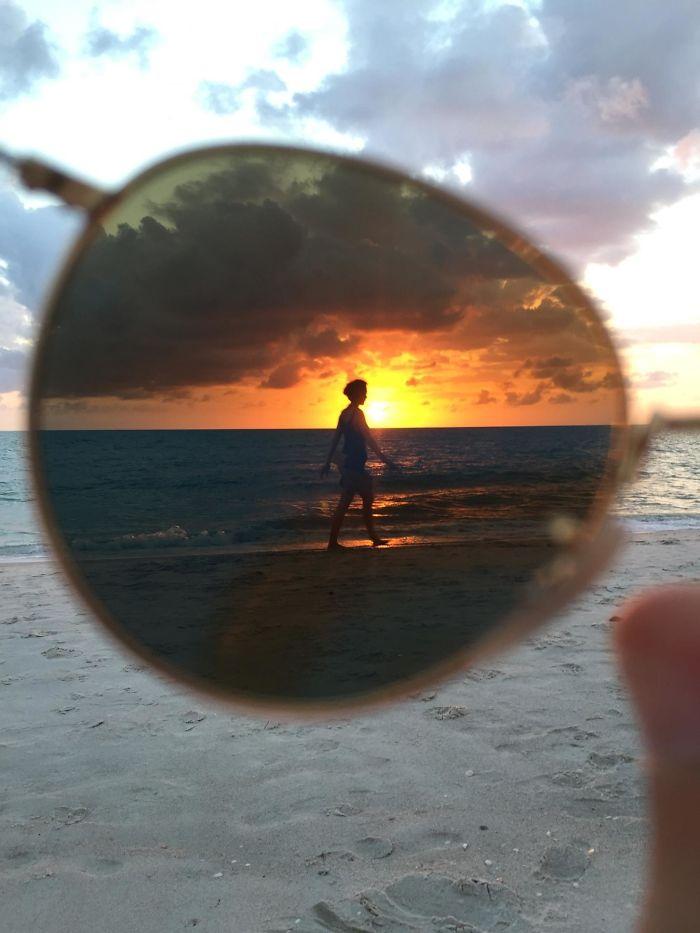 This picture was taken through a pair on sunglasses at the beach and it perfectly captures the dichotomous views.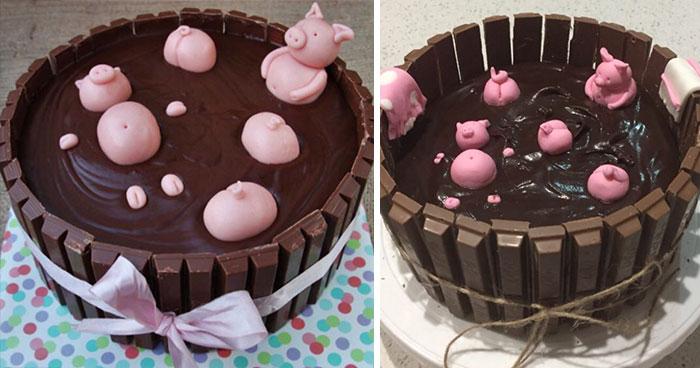 Sometimes copying ideas off of pinterest fails miserably, other times, they go exactly according to plan.
Article continues below advertisement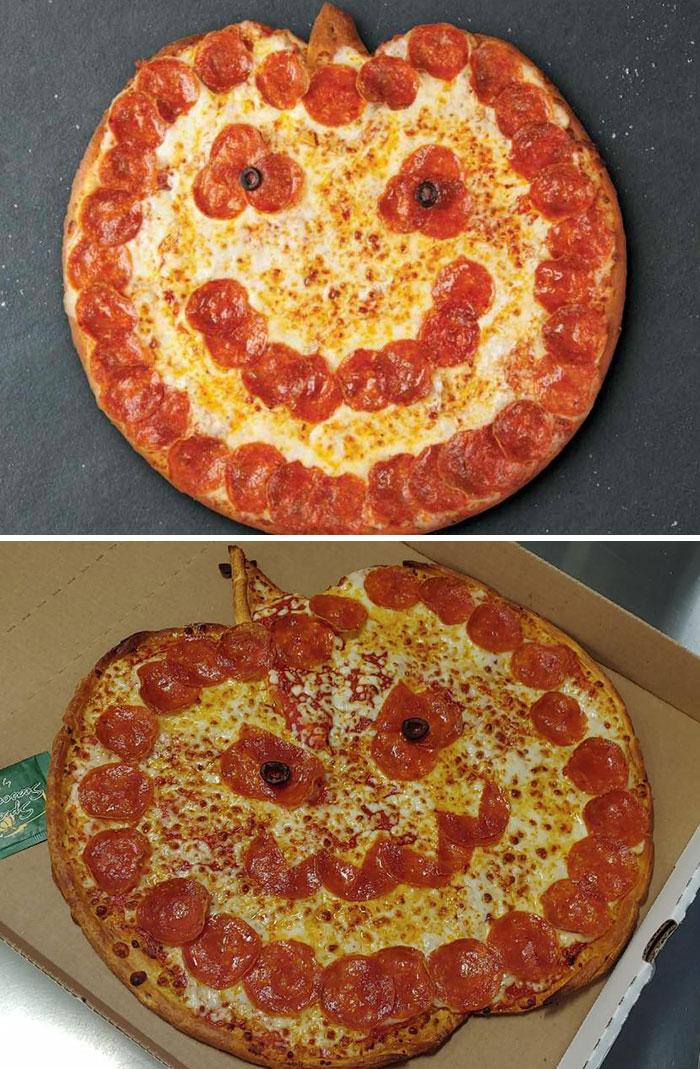 This jack-o-lantern pizza looks better than the way it's advertised.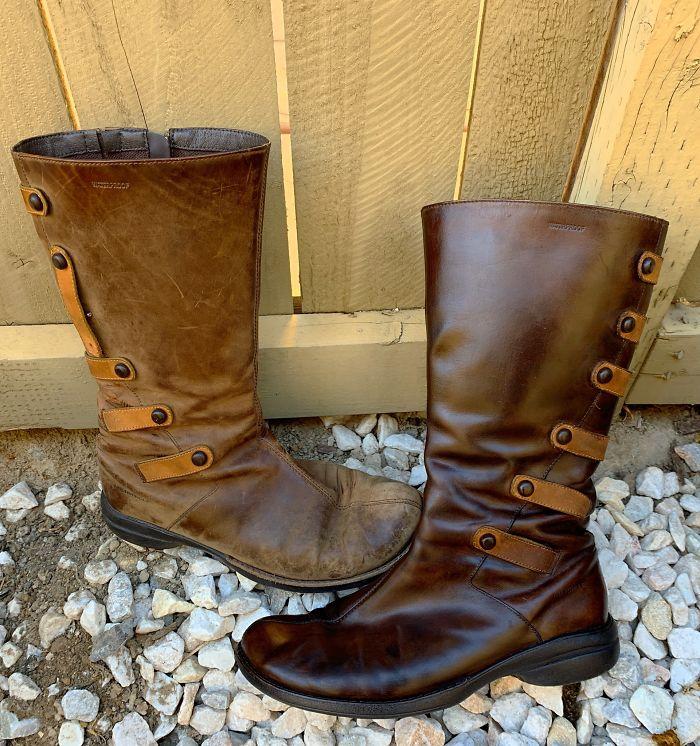 If you've got an old pair of boots that are looking a little dingy or dusty, just spend a little bit of time shining and treating them. Boom, new pair of shoes.
Article continues below advertisement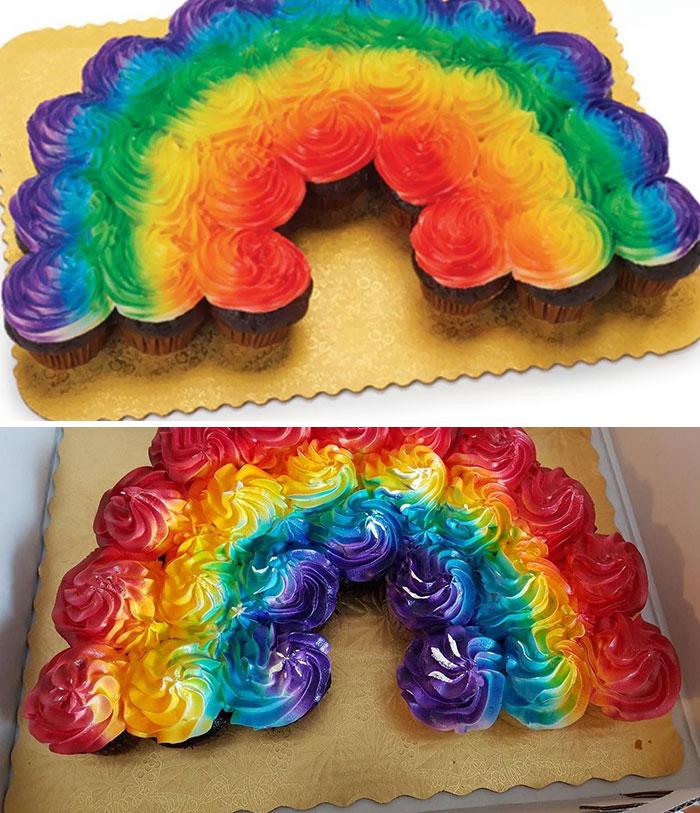 This rainbow cupcake cake is so much better in person than it is in the advertisement, a welcome surprise this parent experienced when buying it for their daughter's birthday.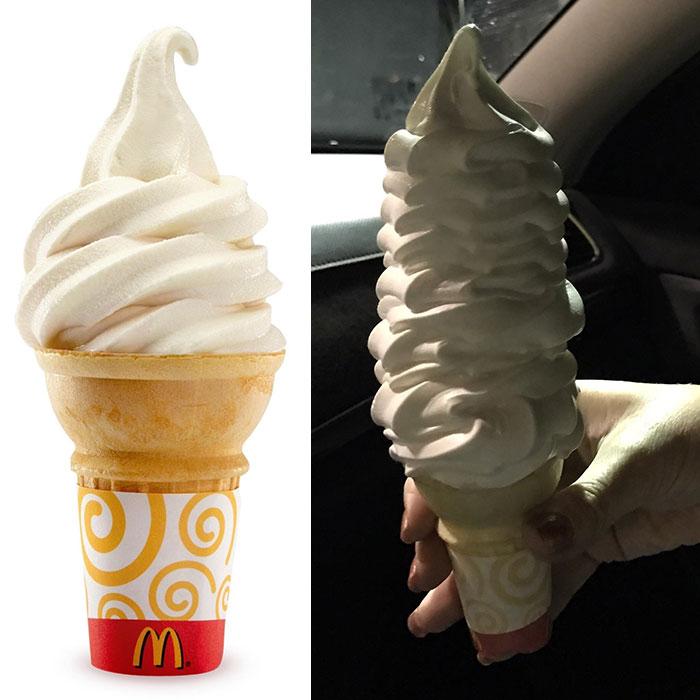 "Don't be shy, pile it high!" While this definitely seems like an amazing accomplishment, it's penance for all of the times that the ice cream machine was broken.
Article continues below advertisement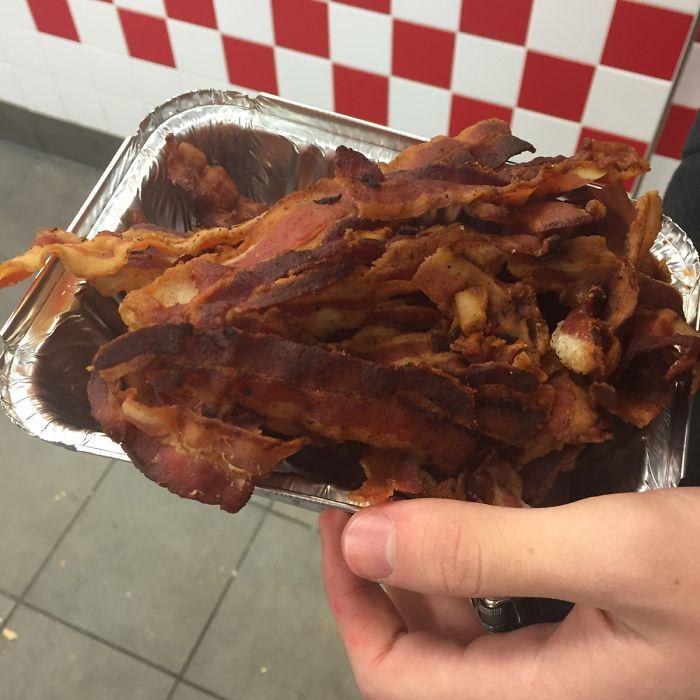 This Redditor went to a Five Guys as they were closing and the folks working there asked if they wanted extra bacon as they were going to throw it out anyway. They were presented with this glorious mass.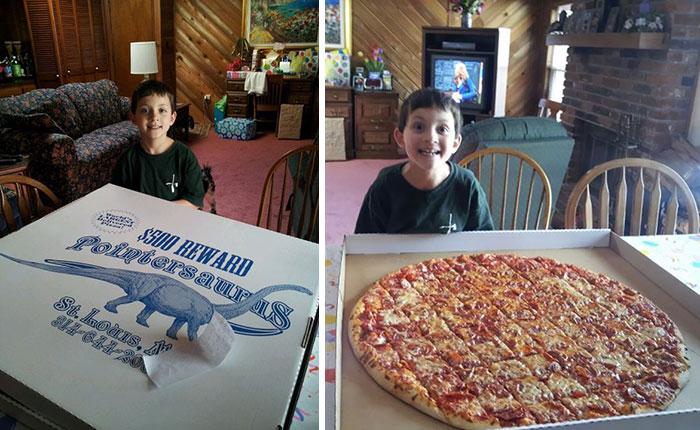 Parents tell a kid they could only afford one pizza pie for his birthday. Then they opened the box and were presented with this wonderful monstrosity.
Article continues below advertisement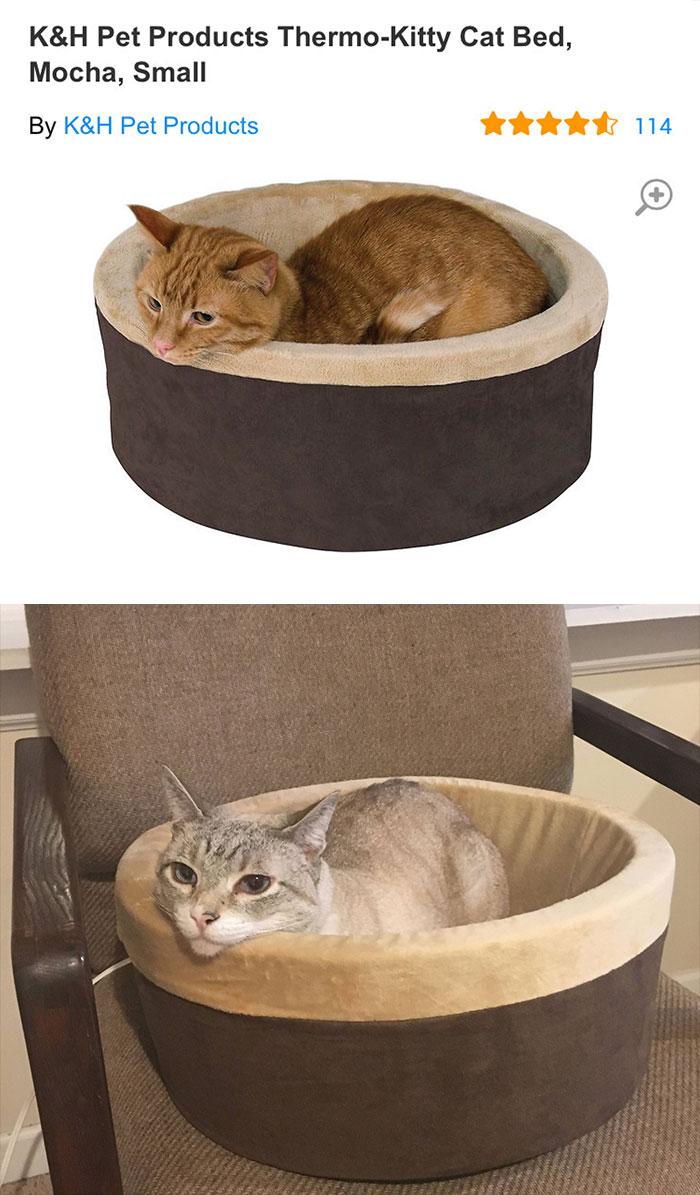 Reddit user Annaplantain was surprised to see that their kitty actually liked using the bed they bought, instead of just chilling in the box.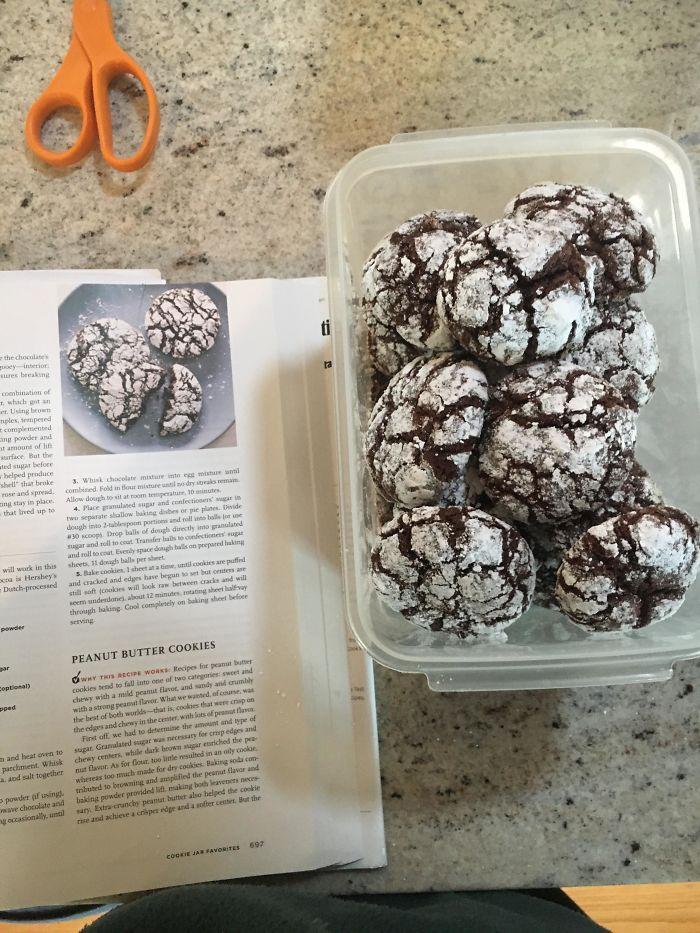 When making cookies at home are a raging success, good work ag2575's dad.
Article continues below advertisement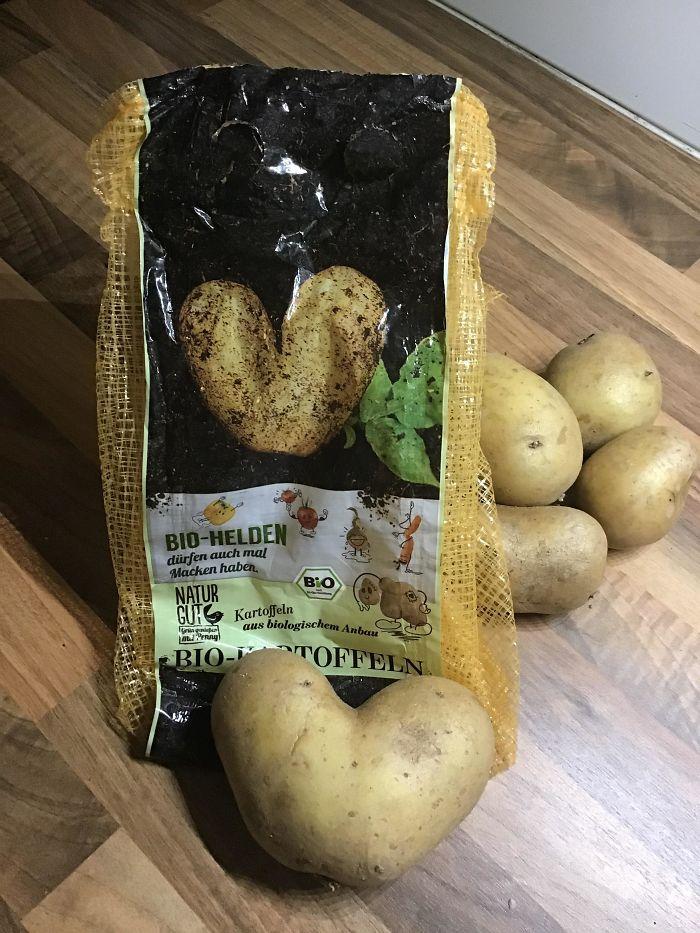 While I wouldn't want to be called a potato-heart, this is still a pretty cool find.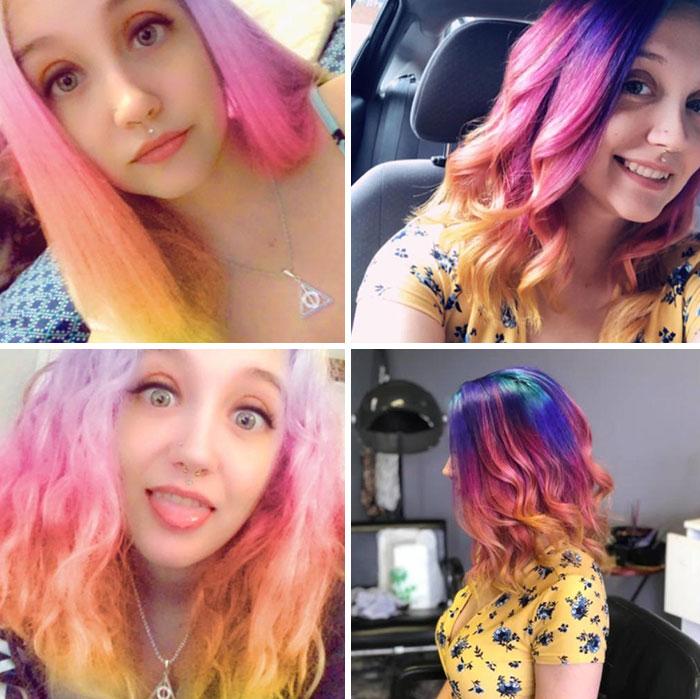 When your IRL hairstyle ends up looking better than a filter.
Article continues below advertisement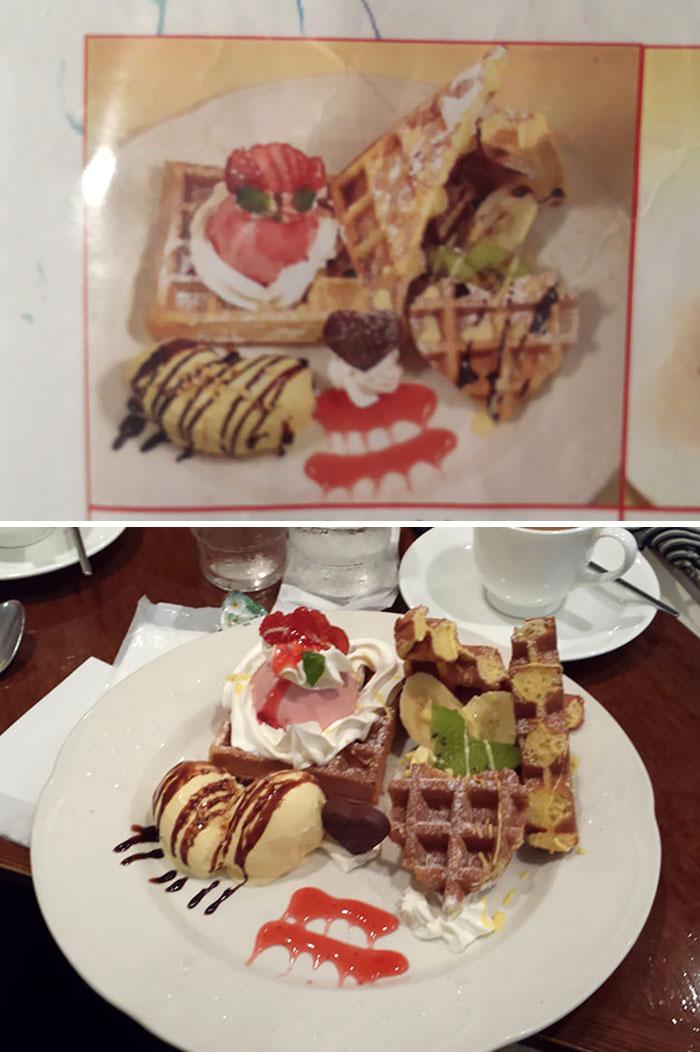 When you're ordering food in Japan, you will get exactly what is pictured on the menu, and probably even better.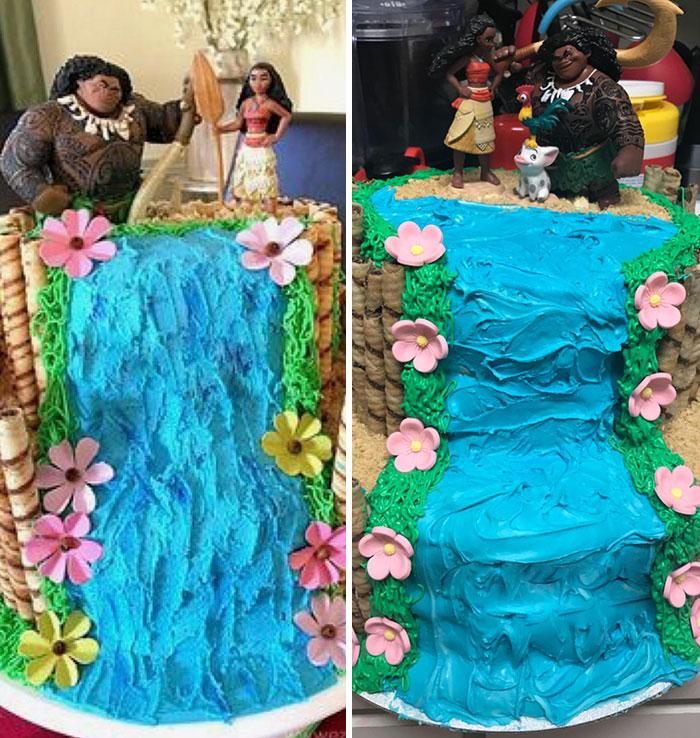 When cake decorating goes right.
Article continues below advertisement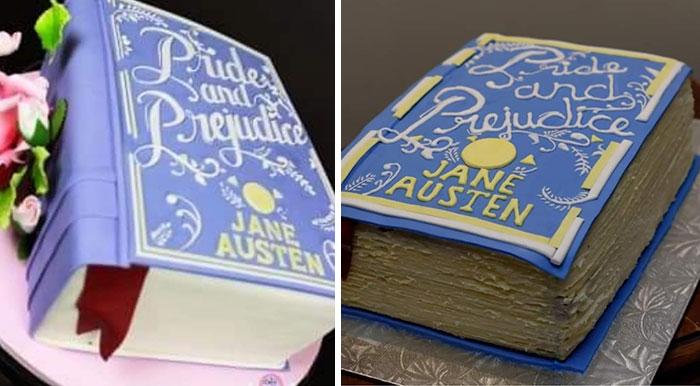 Seriously, there are tons of examples of cakes just turning out right.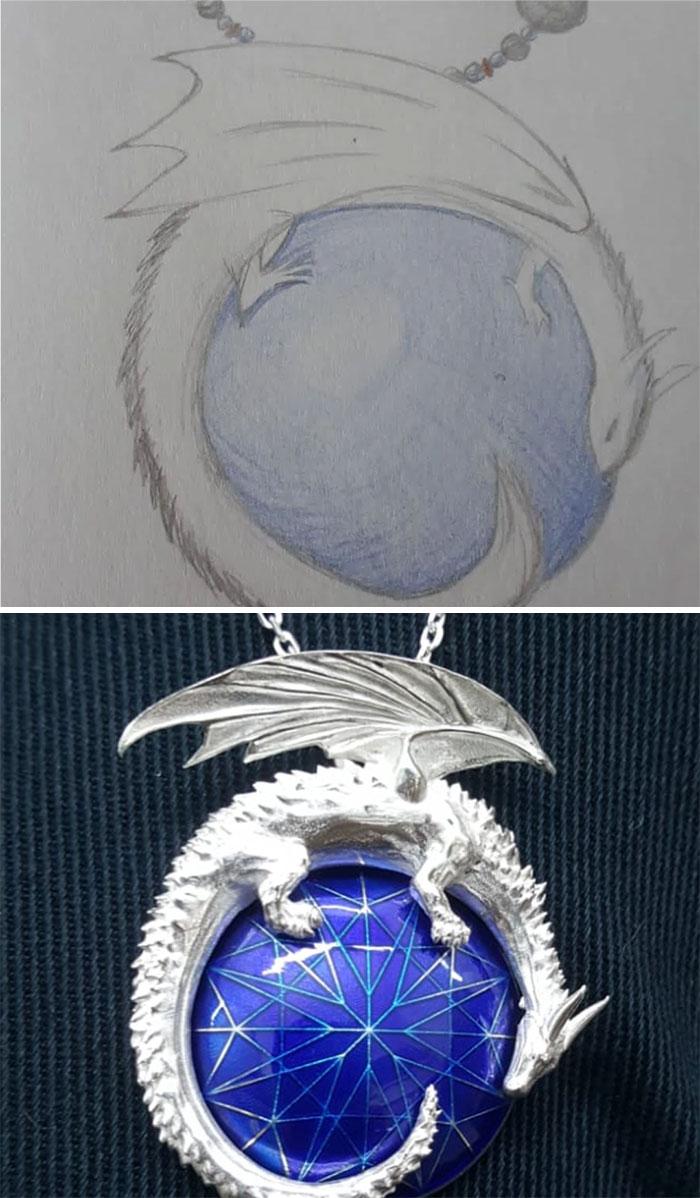 This Redditor made a dope dragon pendant based entirely off of a sketch and the results are pretty impressive.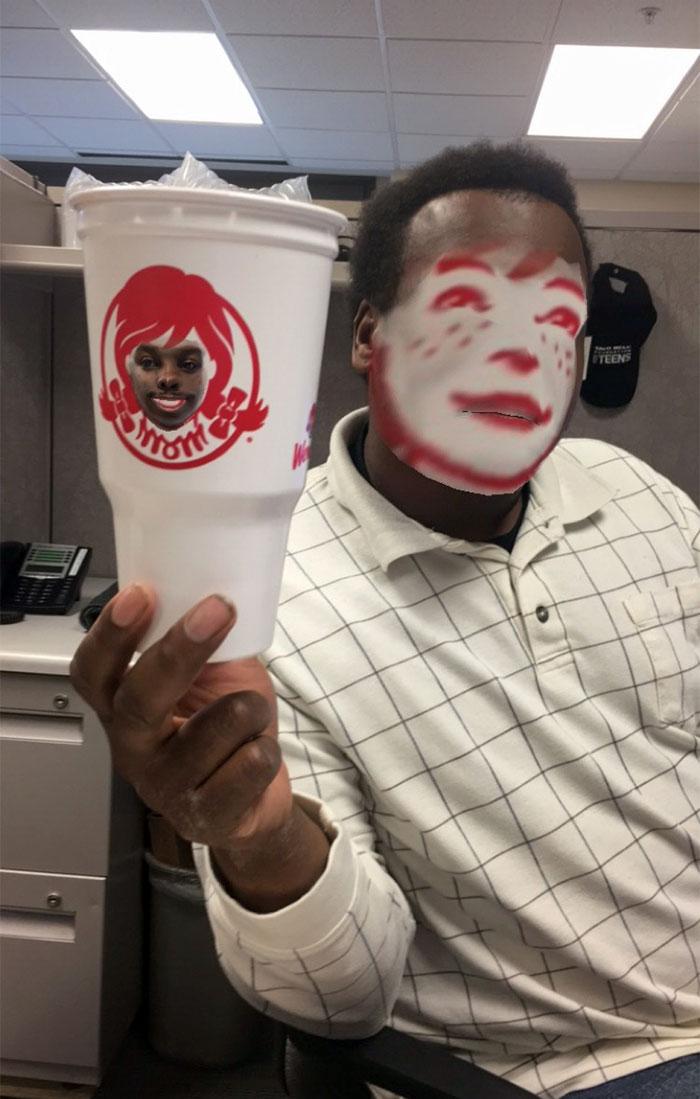 When a face-swap goes horrifyingly right.