What to Know About the NSFW Eye Tracker Challenge!
What is the "eye tracker challenge"? Here's what you need to know about the new NSFW social media trend. Plus, other challenges on TikTok.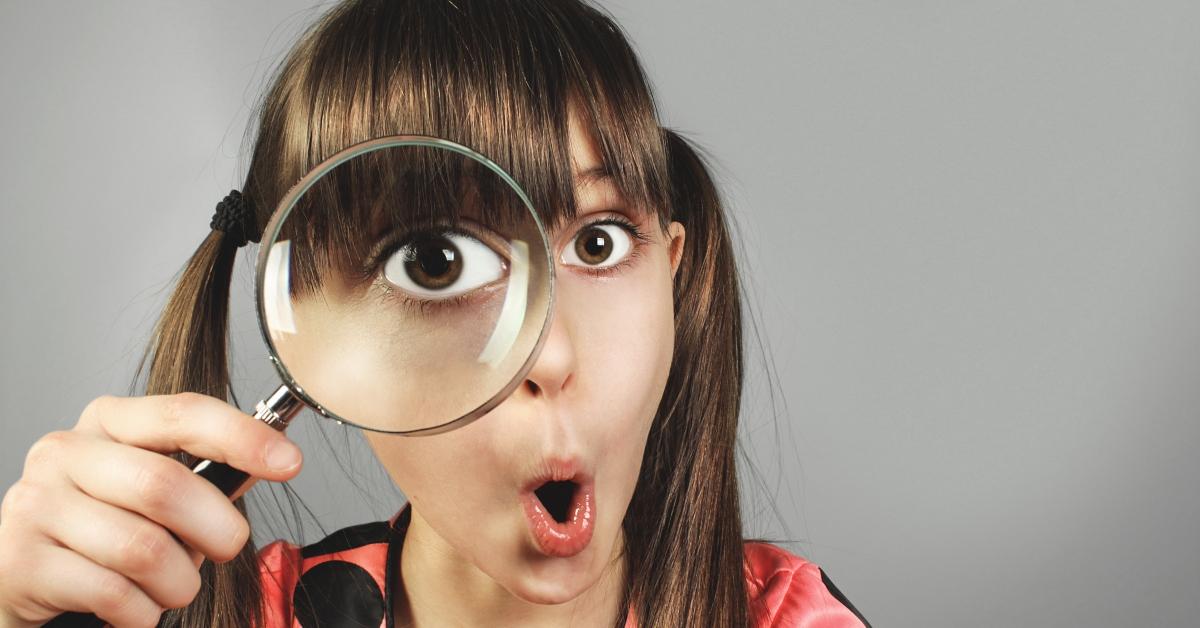 As we all continue to practice social distancing amid the current coronavirus pandemic (also known as COVID-19), individuals are continuing to learn new dances on TikTok, lip-sync to popular songs, and create new challenges to pass the long days.
While we've heard of the salt challenge, and the accent challenge, another viral trend is sweeping the internet: The "eye tracker challenge." So, what is it?
Article continues below advertisement
What is the "eye tracker challenge" on TikTok?
If you download the eye tracker on your Windows 10, the technology tracks your eye movements and a circle shows up to show the individual where your eyes are focused. Now, if you scan the internet, people have been posting YouTube videos of the eye tracker challenge, in which they look at other individuals' clips and try to just focus on his or her face.
Basically, the name of the game is to not look where you're not supposed to be looking.
Article continues below advertisement
If your eyes accidentally start to wander to an inappropriate spot, you lose. Seriously, fans can't get enough of the NSFW game.
In March, social media gamer FaZe Jarvis shared a YouTube video of himself participating in the eye tracker challenge. The teen and his friends watched a montage of TikTok girls including clips of Addison Rae and Charli D'Amelio, and tried not to let their eyes wander.
While this challenge is harmless, though a bit creepy, other social media trends are a bit more dangerous. However, that hasn't stopped users from attempting them for "likes."
Article continues below advertisement
The "Nutmeg Challenge" is not something you should try.
One challenge that has taken off on TikTok is the nutmeg challenge. While some may think it's reminiscent of the cinnamon challenge, which calls for an individual to try to swallow a teaspoon of the spice, consuming a large amount of the kitchen spice nutmeg can actually get you high. Yes, we're not kidding.
Individuals have been mixing together about one bottle of nutmeg into a food or drink item with the hope that it will produce a hallucinogenic effect.
Article continues below advertisement
According to the individuals who have attempted this challenge, the "high" takes about six hours to start producing some sort of effect. However, users have claimed that the trips are scary.
"That was the scariest night of my life i thought i was gonna drop dead and i saw a person not elves and woke up w headache," user @fatbear99 captioned a now-deleted video of herself participating in the challenge.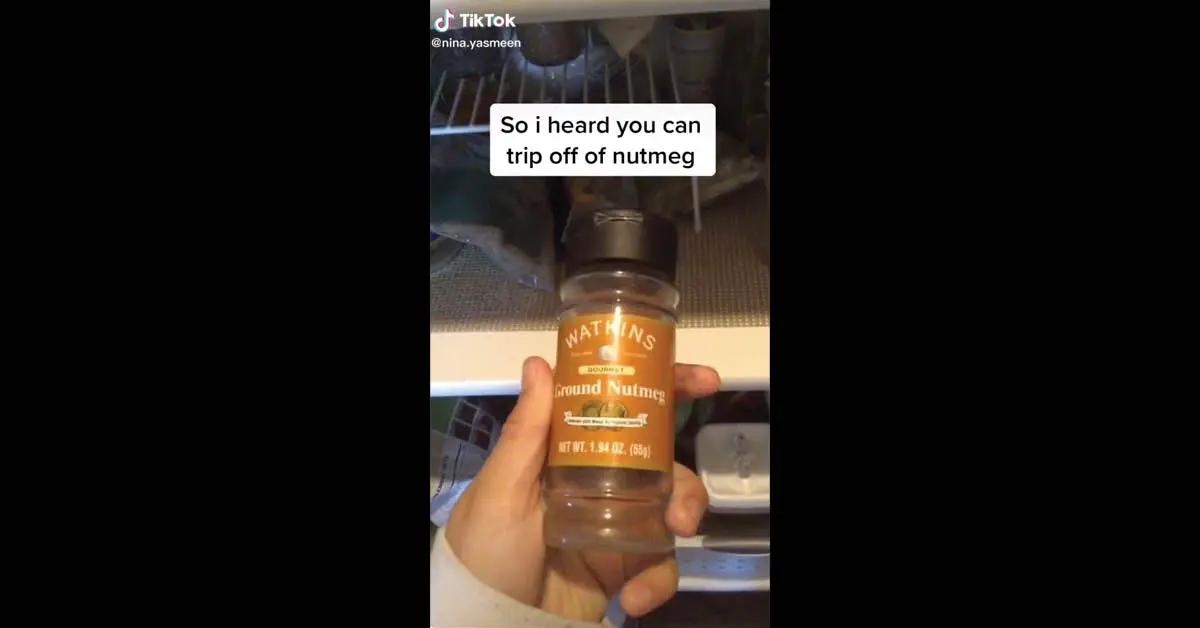 Article continues below advertisement
While having a bad trip can be horrifying, consuming large amounts of the kitchen spice is also bad for your health. "This effect on the [central nervous system] is what eventually leads to side effects such as hallucinations, dizziness, nausea, and more," Healthline reported.
The outlet also stated that large amounts of nutmeg can also lead to seizures, or long term effects like organ failure or possibly death if it is mixed with other drugs.
Overall, just don't do it. The "likes" are not worth risking your health.