Faye Clarke Takes on Challenges in 'Below Deck Adventure' — Get to Know the Chief Stew
Who is Faye Clarke on 'Below Deck Adventure'? Get all the details about the chief stew on the 'Below Deck' spinoff reality series on Bravo.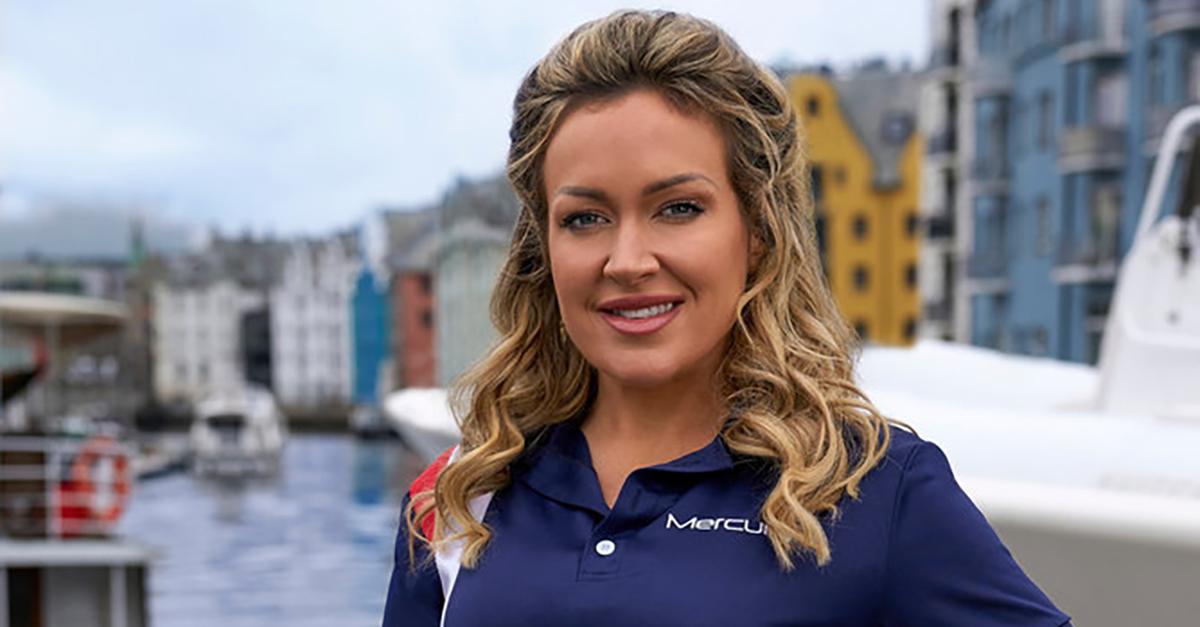 Since the premiere of the original series back in 2013, Below Deck has grown to become a full-blown reality show franchise. The series follows the life and drama of young stewards and stewardesses (often referred to as stews) working aboard luxury yachts. While their guests are out living the high life on luxurious party boats, the "yachties" manage the boat and experience their own drama all while traveling to some of the most exotic locations in the world.
Article continues below advertisement
The show has seen multiple spinoffs, including Below Deck Mediterranean, Sailing Yacht, and Down Under. As the show approaches its 10th anniversary in 2023, a brand new show is joining the fray.
Below Deck Adventure takes the franchise to a whole new level, replacing party boat fever with a full-blown adrenaline rush.
Leading a brand new group of stews is Faye Clarke. Get to know her before the series premiere of Below Deck Adventure.
Article continues below advertisement
Who is Faye Clarke on 'Below Deck Adventure'?
According to her Bravo TV bio, Faye Clarke was raised in Southeast London. After traveling the world for the better part of a decade, she became involved in the yachting industry after a trip to Italy.
Now, Faye, 37, leads a crew on the all-new Below Deck spinoff taking on the many challenges and hardships that come with the job.
In an interview with ET, Faye described the stark difference there is between party yachting and adventure yachting.
"[Our guests] don't watch the average [vacation] where they are just sipping rosé on a beach," she told ET. They want to come away with an experience. They wanna be scared at some point."
Clearly, yachting isn't all about rich people getting wasted and listening to loud music on the water. On the new show, Faye wants people to see a completely new side to yachting.
Article continues below advertisement
"I think Below Deck Adventure is going to bring the audience something that they have never seen before," Faye said. "Like, they will see accidents happen and they see people get nervous and they will see people coming out of their comfort zones."
Her job certainly doesn't sound easy, but such is the life of the chief stew on a yacht.
Article continues below advertisement
Faye Clarke is the chief stew aboard the Mercury.
Faye is the chief stew on the "Mercury" yacht on Below Deck Adventure. No, that doesn't mean she's an expert at making stew (although she does list "chef" as one of her many talents on her Instagram bio). Put simply, she is in charge of the entire crew aboard the ship and is responsible for making sure operations on a yacht run smoothly.
According to Lighthouse Careers, that means everything from food management, yacht cleanup, and even packing and unpacking for guests, among other duties.
When it comes to adventure charting, the new show will chronicle Faye's first foray into this unique culture of yachting. Check out new episodes of Below Deck Adventure on Tuesdays at 9 p.m EST on Bravo.