Mattie and Jeremiah Take Their Friendship to the Next Level on 'Floribama Shore'
'Floribama Shore's Mattie and Jeremiah finally take their relationship to the next level. Here's why the two have all the cast-mates talking.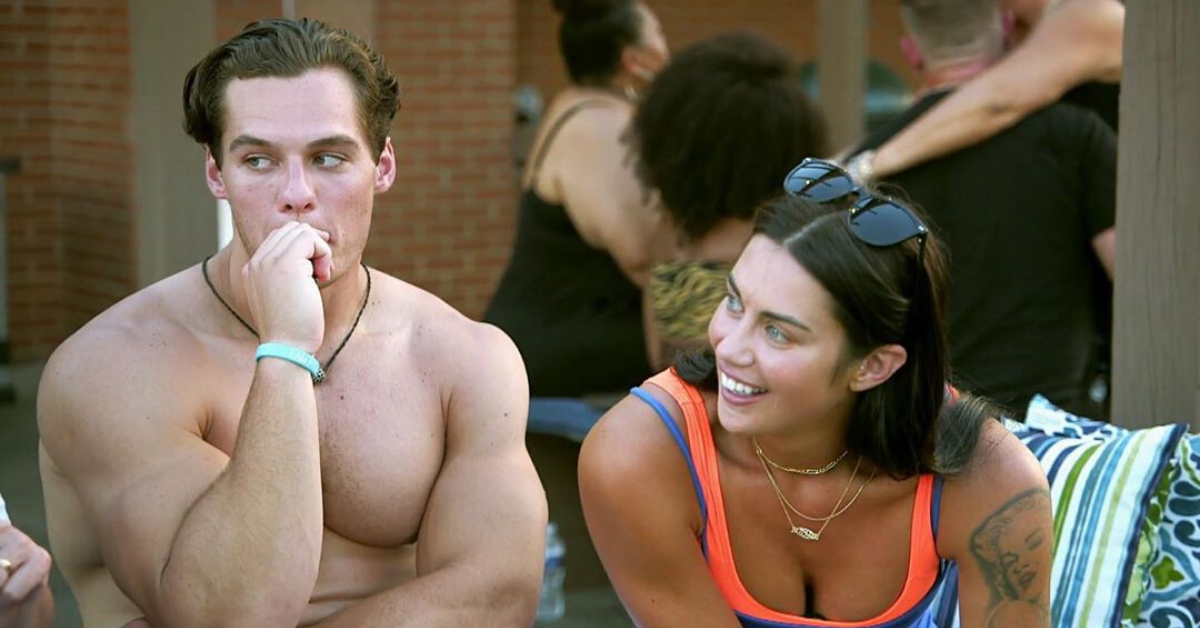 Season 3 of Floribama Shore has been an interesting one full of drama so good you can't even write it this well. We've seen the ongoing drama between castmates and former bros Jeremiah and Gus, and there were the Kortni's health issues. And the Jan. 16 episode of Floribama Shore, Jeremiah and Mattie are taking their relatively new relationship to the next level.
Article continues below advertisement
Just a few episodes in, the house was shaken up when Mattie Lynn Breaux joined the cast in St. Petersburg. She was previously on the show The Challenge, where she met Gus, and that's how she came to be on this new season. After Kortni had to leave to have her devilish tonsils taken out, the house needed some sass and cuteness, and Mattie fills that role perfectly.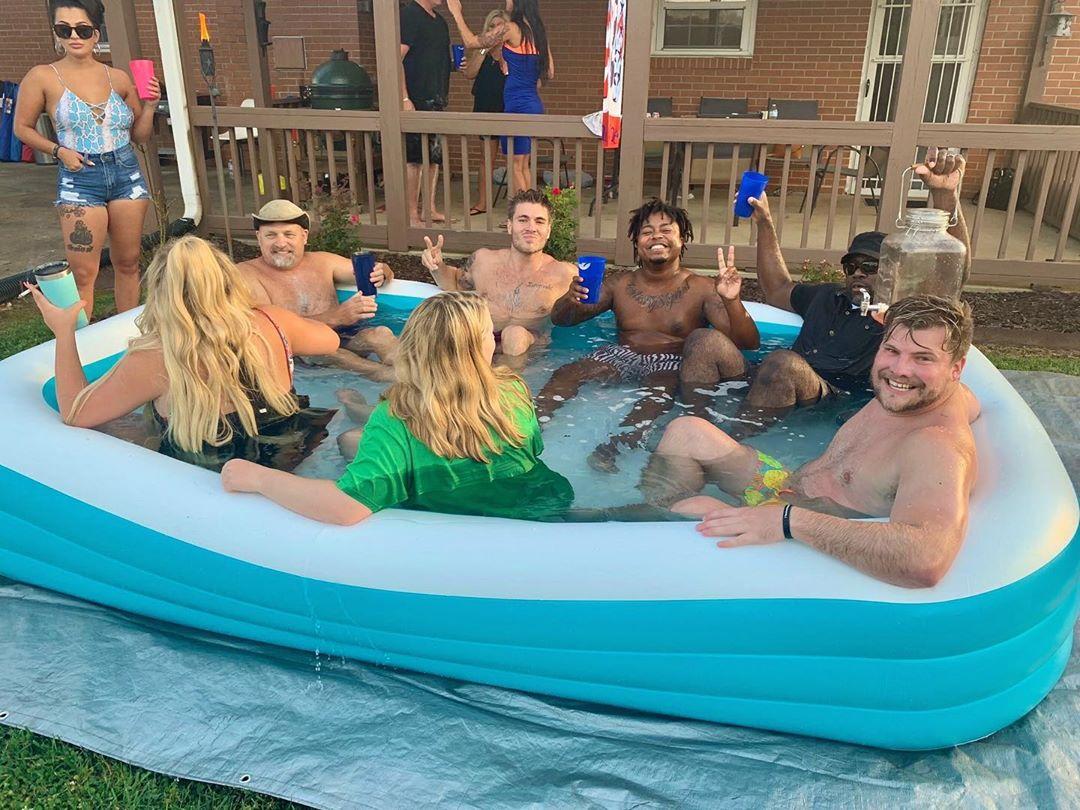 Article continues below advertisement
The moment she was introduced to the house members, we could feel the tension between Jeremiah and Mattie. They had clear chemistry from the start and it looks like in the Jan. 16 episode titled "Return of the Kookapoo," the two are ready to take that to the next level.
The flirting between 'Floribama Shore' stars Jeremiah and Mattie heats up.
There has been flirting between these two from the very beginning with Mattie supporting Jeremiah while he goes through his bro-breakup with Gus. When the Floribama Shore stars hit up a local bar, Jeremiah is really feeling Mattie.
Article continues below advertisement
"Mattie looks really good, I'm not gonna lie. I've been staring at her on the dance floor and…" Jeremiah says on a sneak peek of the show. Drinks are flowing and the two are having fun dancing, and the connection between the two continues to heat up.
Article continues below advertisement
"I'm a little tipsy, I'm feeling all this sh*t, and I know how I am — I started gravitating toward Jeremiah," Mattie says in the clip. "I feel very comfortable, he's not forcing anything, he's relaxing, letting me do my thing," she adds.
The two end up leaving the bar together, and you can feel the heat through the TV screen. "I'm leaving with Mattie and I feel like the summer just did get a lot better for me," Jeremiah says. "I don't know what type of mental state I'm in right now — I'm horny, I'm excited. We'll just see where the rest of the night takes us."
Article continues below advertisement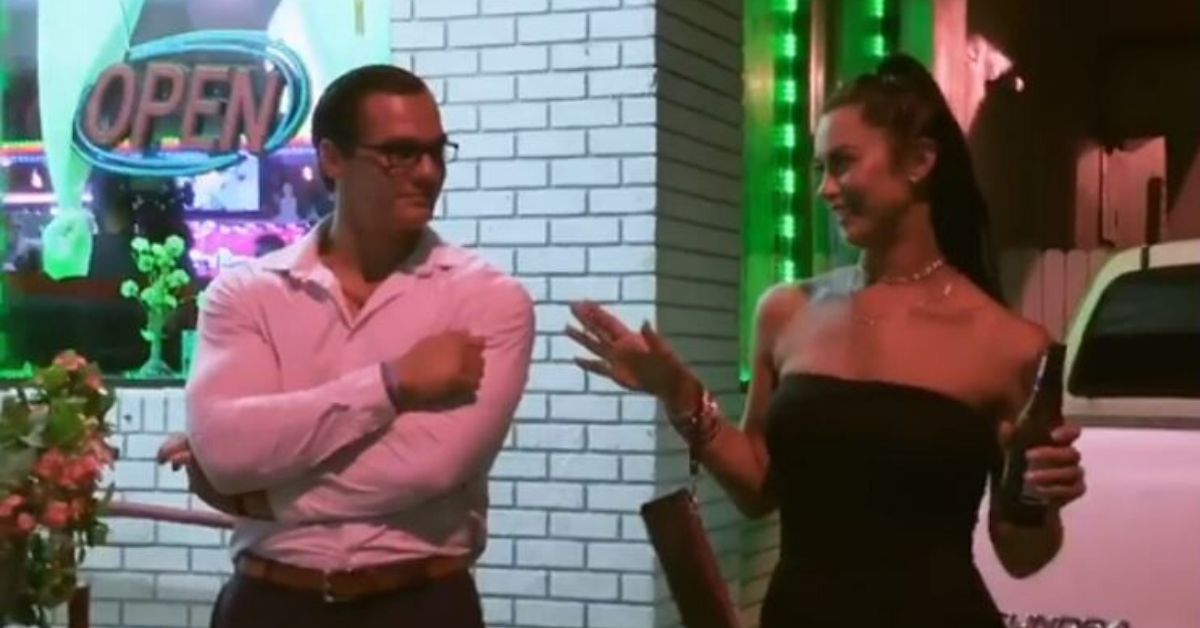 Jeremiah and Mattie's relationship is A-OK with cast members.
We have a pretty good feeling where the night takes them, and the other cast members are feeling the fire between the two as well. There are no secrets in this house and having them share their true feelings with us isn't something that has to be pulled out of anyone.
Article continues below advertisement
"No one loves a good beach house romance like me," Nilsa says. "So as soon as I see Mattie and Jeremiah just beeline toward each other, I'm like, 'Yeah! Go, giraffes, go!'"
Kirk is on-board with this pairing, too saying, "Jeremiah and Mattie are feelin' each other. And I'm happy for Jeremiah. It's almost like you take the training wheels off the bike for your child, and you finally let go and they pedal and it goes straight."
But, this show is all sorts of drama, and there have been shorter relationships in the house (looking at you Gus and Nilsa), so we'll have to keep watching to see where this goes.