20 Incredible Forgotten Women of History
From scientists to writers to activists to one badass motorcycle queen, these are the influential women history has written off...until now.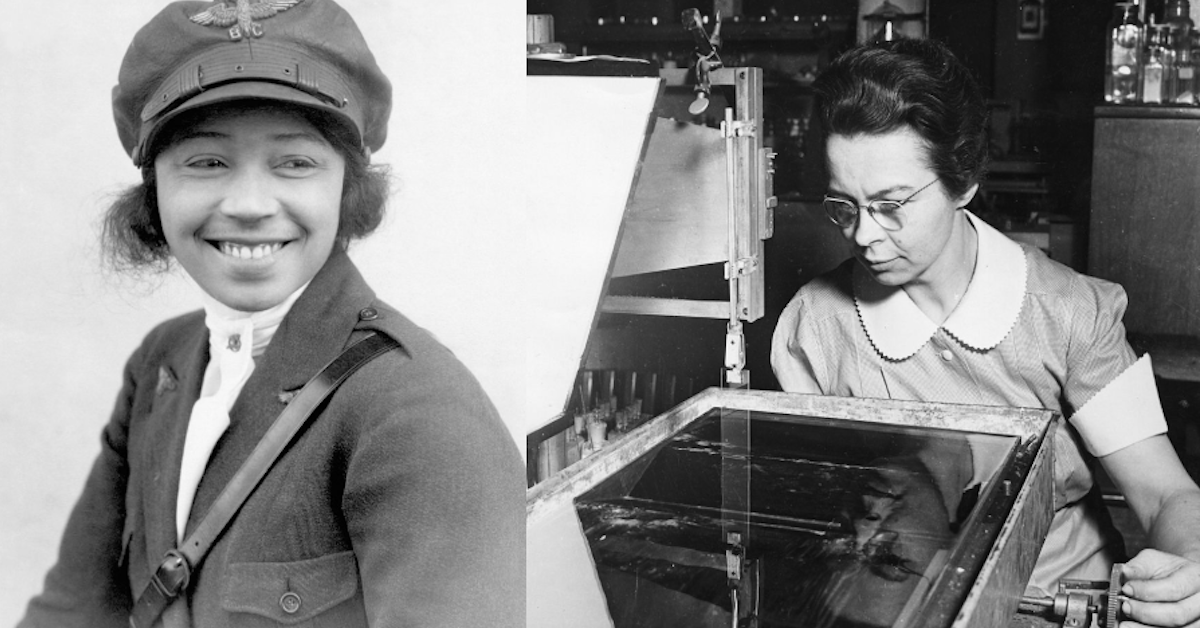 March is Women's History Month, and I've decided to highlight those women whose legacies would be celebrated every day... if they weren't women.
Don't get me wrong; there are obviously many extraordinary famous women from history out there. These aren't the Amelia Earharts or the Rosa Parkses or the Anne Franks, though.
These are the incredible women that history books seem to have cast aside. These notable ladies could very well have been household names in our history classes and textbooks if only we lifted up and celebrated women the same way we do men.
Article continues below advertisement
Sulpicia (active circa 81-96)
Sulpicia was an ancient Roman poet and the first and only known woman from that era associated with comedic writing. In ancient Rome, it seems satire and comedy was already a boys' club (figures), so Sulpicia definitely stood out and paved the way for, well, every woman in comedy today.
She was known for openly discussing and writing poems about female sexual desire, so she was way ahead of her time. Learn more about Sulpicia by reading modern-day humor writer and copywriter Bizzy Coy's Twitter thread about her! In fact, Bizzy celebrates a new witty woman of history every week using the hashtag #scribblewits. Make sure to follow Bizzy to learn all there is to know about women in comedy throughout the ages.
Wu Zetian (624-705)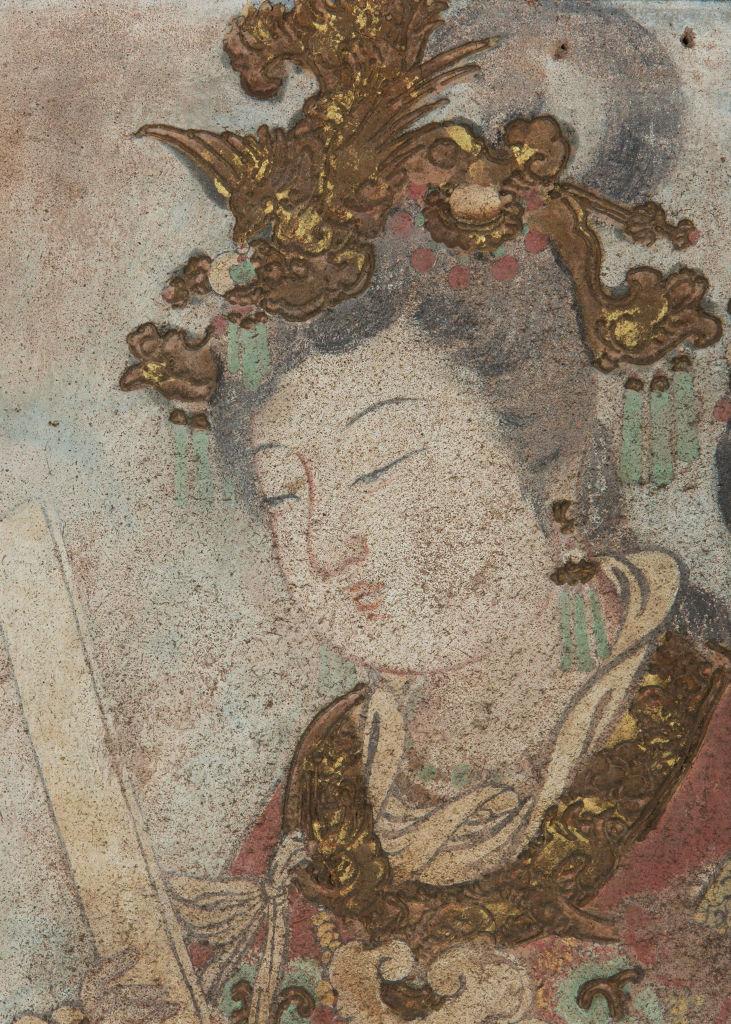 As the only female emperor in the history of China, you'd think we'd learn more about Wu Zetian in our ancient history classes. She was one of the most influential rulers in the history of the country because, of course, women get stuff done. She started as a concubine of Emperor Taizong. When he died, she married his son. He had a stroke in 660, and that's when she took over.
She was known for being "ruthless and decisive," two traits that helped her stabilize and consolidate the Tang dynasty, according to Smithsonian Magazine. Wu was villainized by historians, "painted as a usurper who was both physically cruel and erotically wanton." But it's unclear just how accurate these charges are. Sounds like she did what a gal had to do to get by at the time, and she'll always be legendary because of that.
Article continues below advertisement
Fatima al-Firhi (800-880)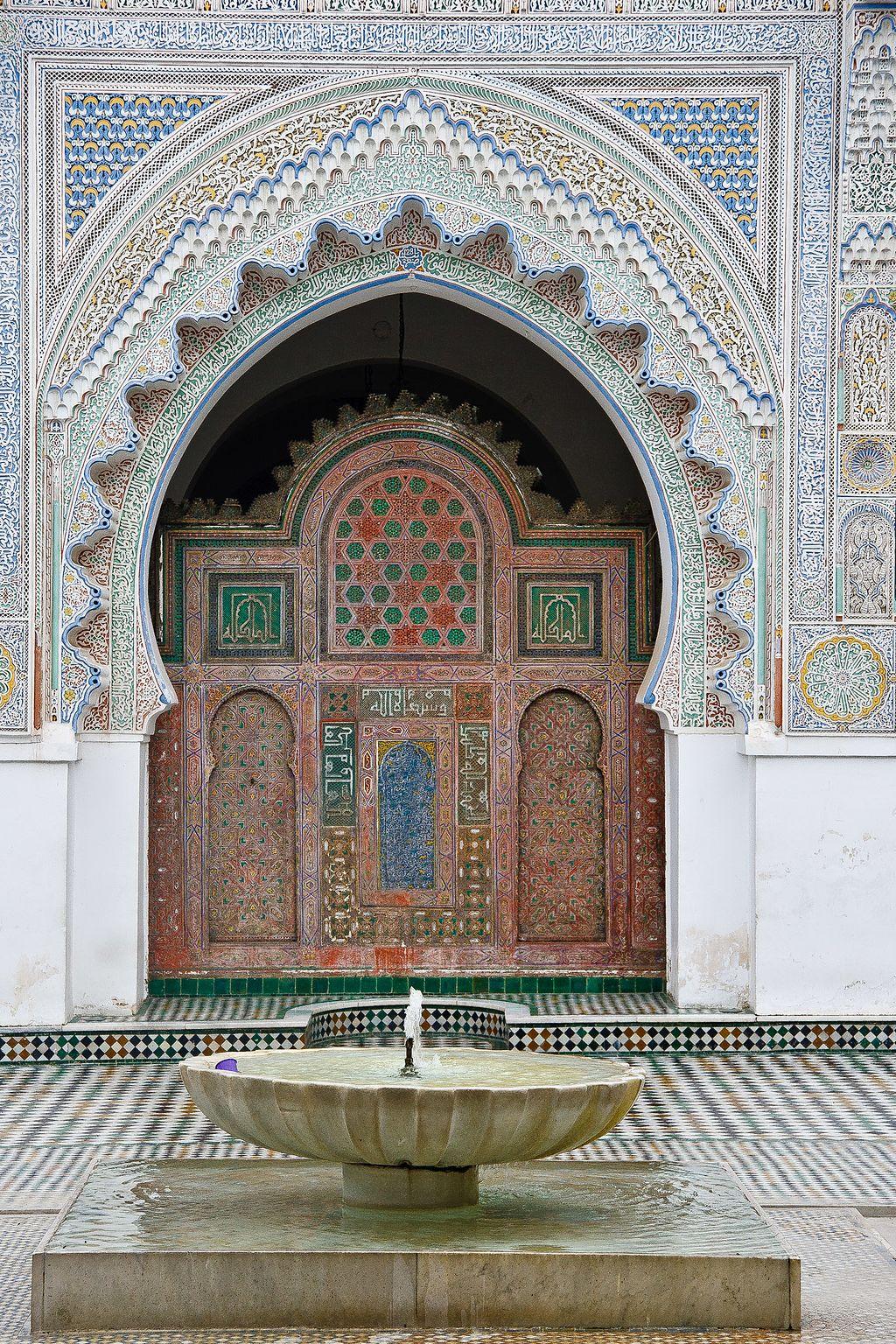 This is not a picture of Fatima al-Firhi. However, it is a picture of the mosque and university she is responsible for starting. In fact, University of al-Qarawiyyin in Fez, Morocco, is the oldest continually operating university in the world," according to Manchester University Press. And we have Fatima to thank for it.
She was originally from Tunisia and migrated with her family to Morocco in the early 9th century. Because her family was wealthy, she inherited a large fortune when her father died and used that money to found a mosque and an educational institution, one that still stands and functions today. She basically invented the modern concept of accessible higher education.
Article continues below advertisement
Christine de Pizan (1364-1430)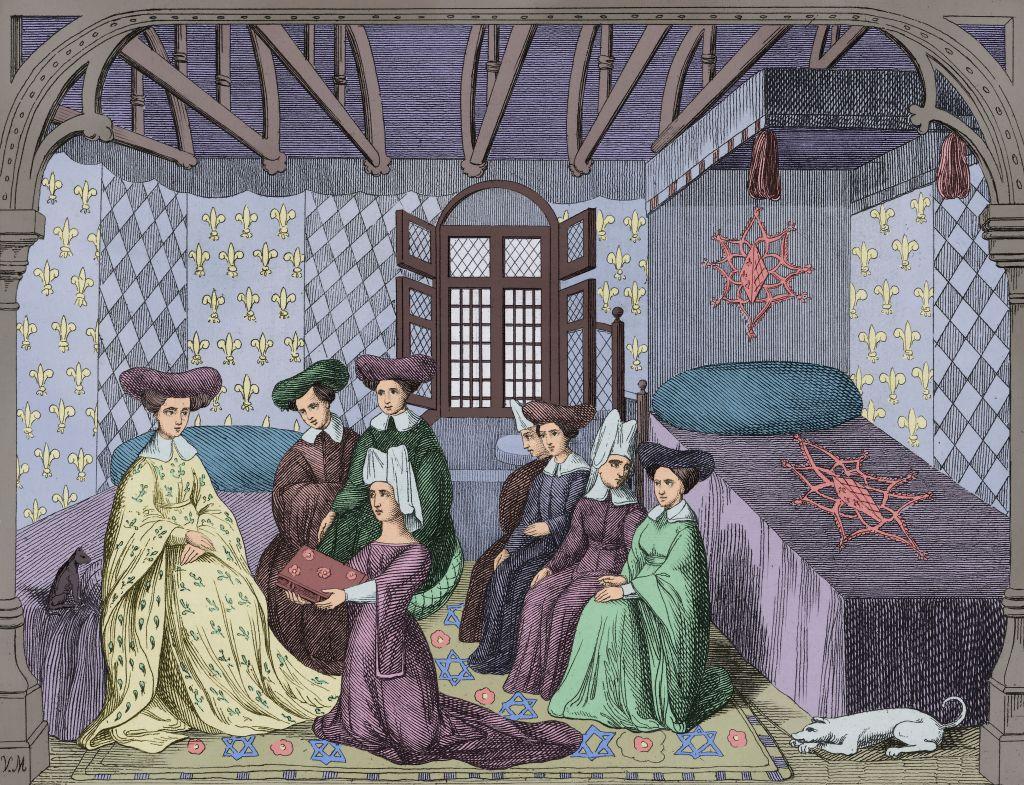 Christine de Pizan was an author, poet, moralist, and political thinker in medieval France. Born in Italy, she moved to France as a child and, in 1379, was appointed to the court of Charles V as the king's astrologer. She was hugely prolific; her career began as a writer of love poems, but then she moved on to bestselling books and great works of fiction.
In her work, she often championed women's voices and criticized and satirized misogyny, which was revolutionary at the time. Her works were often translated into other languages during that time period and after her death. Everyone reads Chaucer in high school, but Christine de Pizan, whos work was published by the same man, William Caxton, doesn't see the light of day in most mainstream classrooms. Wonder why.
Article continues below advertisement
Gertrude Benham (1867-1938)
Gertrude Benham is so cool, folks. She was an explorer and a mountaineer whose true passion was scaling rocks. She came to Canada in the early 20th century and began summiting peaks all over the place, climbing around 300 mountains of 10,000 feet or higher all over the world, which, according to Adventure Journal, she "circumnavigated no less than seven times by steamer, rail, and on foot."
In addition to climbing mountains, she made several long walking trips, one across South America in 1908 and another in Africa the year later. She was one of the first to climb to the top of Mt. Kilimanjaro, making her a true revolutionary explorer of the world. According to Adventure Journal, "She died off the coast of East Africa in 1938, aged 71, two years and three-quarters of the way into her eighth trip around the world. She was buried at sea."
Article continues below advertisement
Paulina Luisi (1875-1950)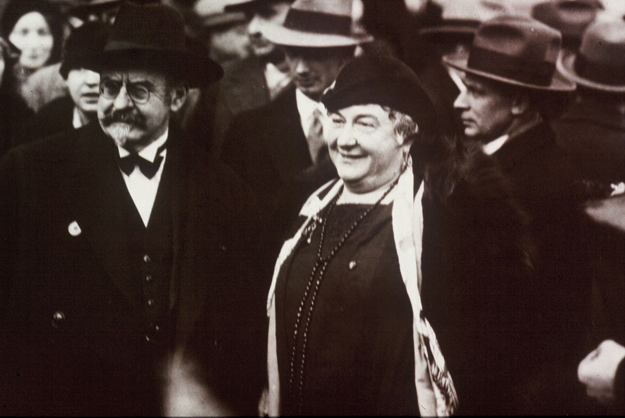 Dra Paulina Luisi was a lot of things, but among them was the first Uruguayan woman to receive a medical degree and the first Latin American woman to participate in the League of Nations as a government representative.
She was a leader of the feminist movement in Uruguay, a fighter for the protection and rights of children, and an anti-trafficking activist. Luisi's activism and work were instrumental in affording women in Uruguay the right to vote, and she also worked as a teacher in the classroom, fighting for comprehensive sex-health education in public school systems, which was a controversial idea at the time. (Unfortunately, it still is in many places.)
Article continues below advertisement
Bessie Coleman (1892-1926)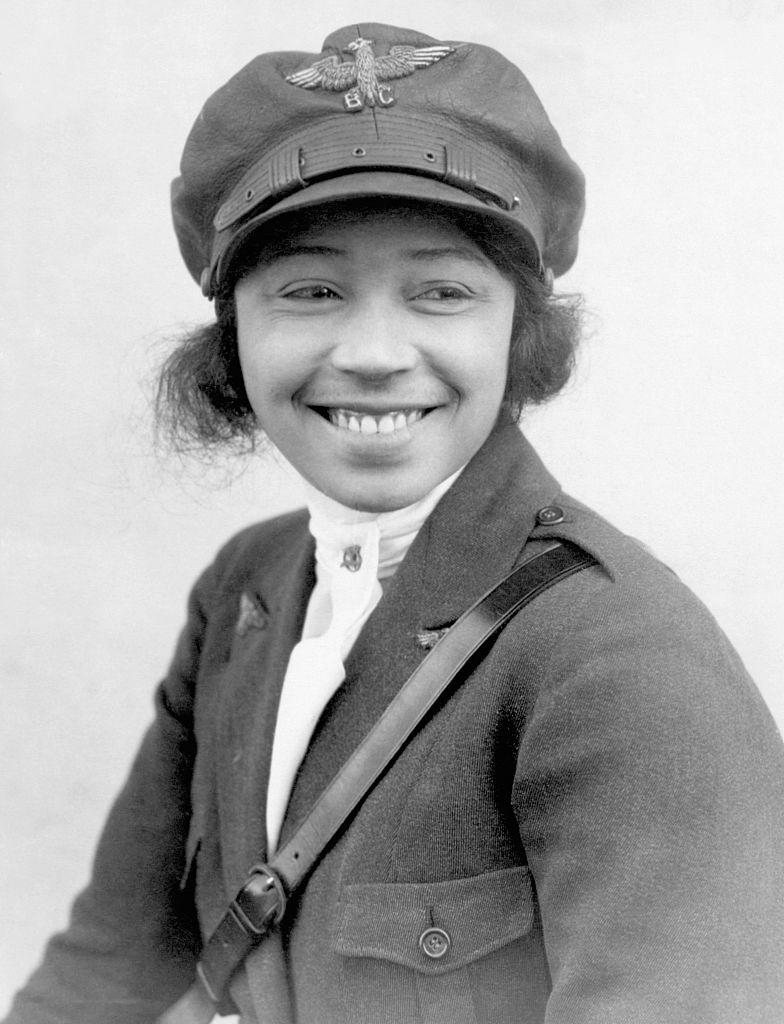 Record-breaking Bessie Coleman was the first woman of African-American descent and the first woman of Native American descent to hold a pilot license. That's a big deal! She was also the first black person to earn an international pilot's license.
Performing flying tricks was her thing, and she had several super cool nicknames including, "Brave Bessie," "Queen Bess," and "The Only Race Aviatrix in the World," according to the National Women's History Museum. Bessie was the daughter of sharecroppers and grew up in Texas, then moved to Chicago and attended beauty school.
When she decided she wanted to be a pilot, no flight schools in the U.S. would admit her because she was black and a woman. So, she went to France and earned her license from the Fédération Aéronautique Internationale. Her goal was to inspire other women and minorities to follow their dreams, and she did just that until her untimely death in a plane crash while testing a new aircraft.
Article continues below advertisement
Frances Marion (1888-1973)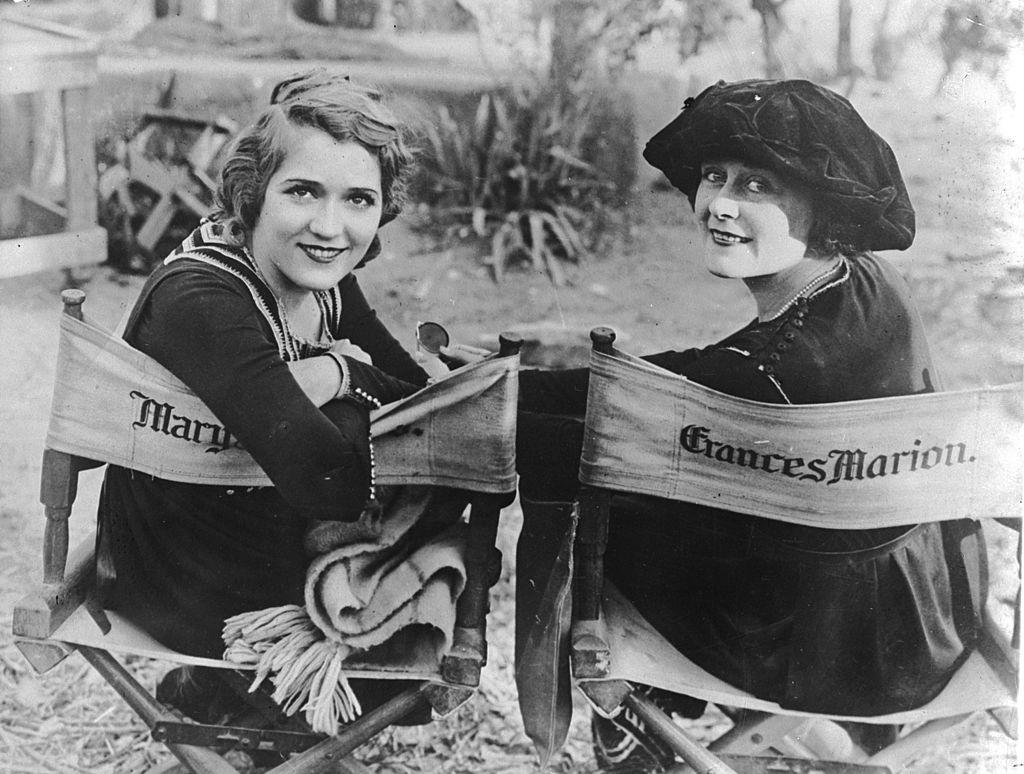 One of the most prolific and successful screenwriters in Hollywood history was a woman named Frances Marion. Her 25-year career began in the silent era and transitioned into talkies. She wrote movies for giant stars of the time, like Mary Pickford (pictured here with her), Marion Davies, and Rudolph Valentino.
Her first sound script was Anna Christie, the debut sound role for Greta Garbo. She won two Oscars for screenwriting in her time and retired in 1940 after writing more than 130 screenplays. She was one of the most significant, influential screenwriters in early Hollywood, and yet, I don't remember learning about her in film school. Huh.
Article continues below advertisement
Katharine Blodgett (1898-1979)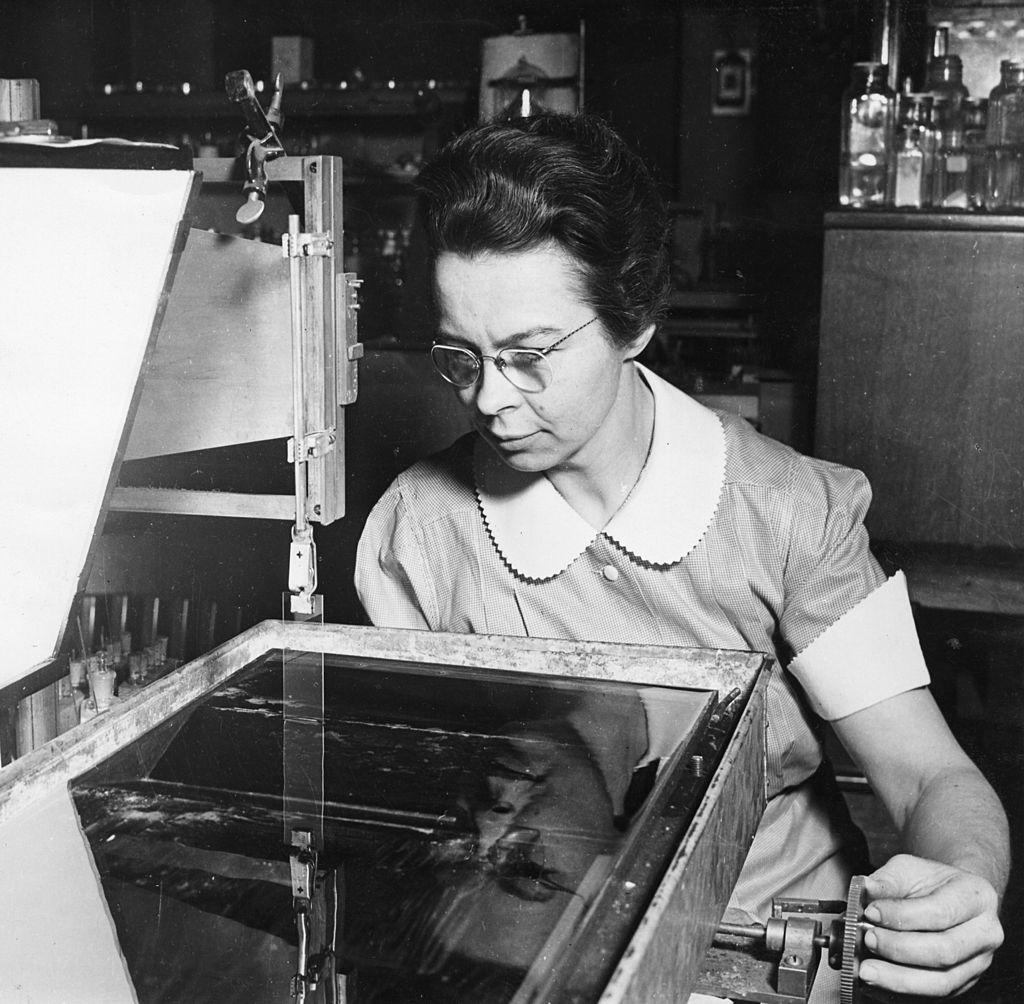 You know how eyeglasses and camera lenses are clear and shiny and protected? Yeah, well, Katharine Blodgett is responsible for that. She was a physicist and chemist who invented the "invisible" non-reflective coating used on lenses in products like eyeglasses and cameras.
Katharine was the first woman to be awarded a Ph.D. in physics from the University of Cambridge. She worked for General Electric for many years on the "invisible glass" technology, which is still widely used today, but she also worked on wartime technology. All in all, she was issued eight U.S. patents throughout her very illustrious career.
Article continues below advertisement
Rachel Carson (1907-1964)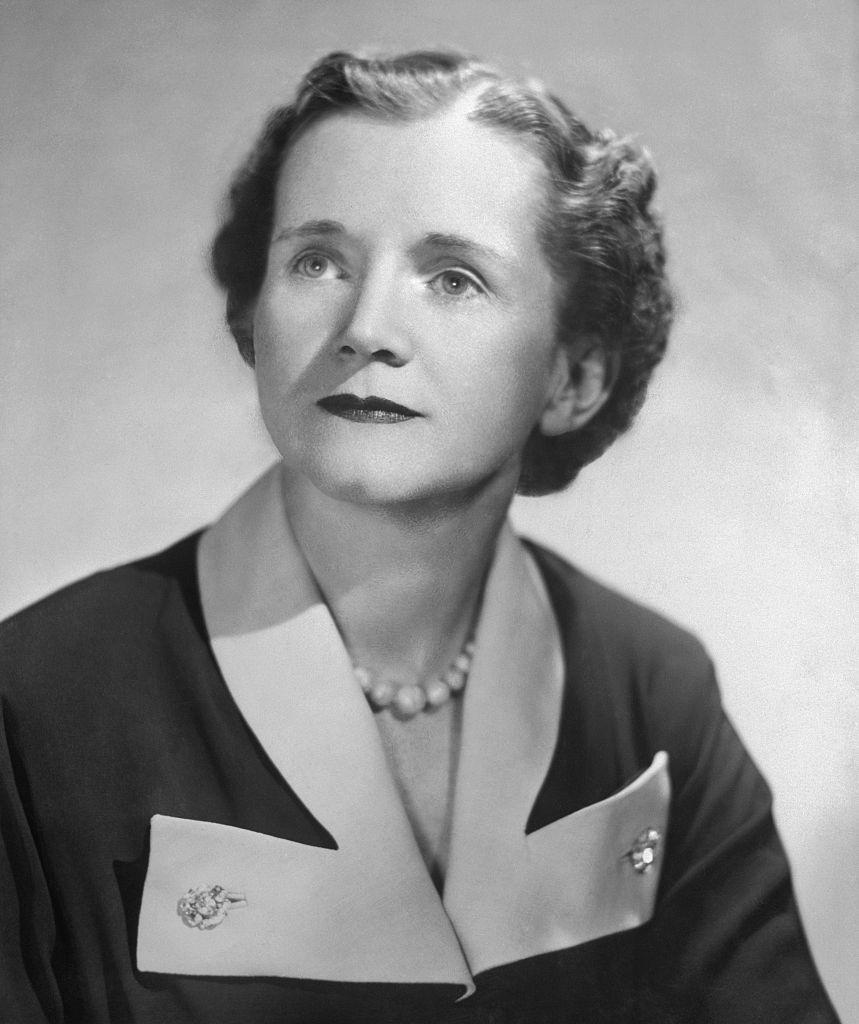 Rachel Carson is perhaps the best and most important nature writer of the 20th century. Her 1962 book, Silent Spring, helped advance the environmental movement around the world and inspired many to fight for environmental protections in the United States and beyond. She was also a marine biologist for the U.S. Fish and Wildlife Service.
Basically, we have the EPA thanks to Rachel Carson's work. Considering how badly we've messed up the planet, that's no small feat.
Article continues below advertisement
Gladys Bentley (1907-1960)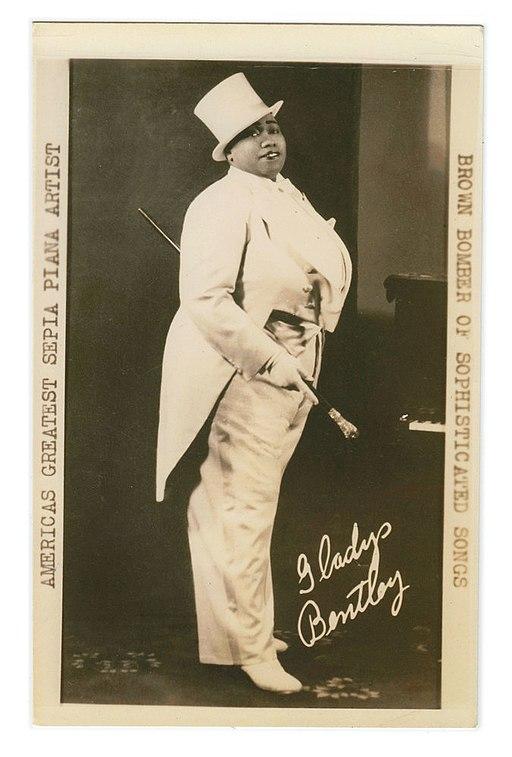 A revolutionary gender-bending jazz singer, Gladys Bentley knocked down barriers most weren't even daring to acknowledge in the 1920s and '30s. She was known for singing "raunchy songs laced with double-entendres that thrilled and scandalized her audiences," according to Smithsonian Magazine. She dressed in men's tuxedos and performed in NYC nightclubs throughout the Harlem Renaissance.
She was effectively erased from the history books because she was so scandalous, but according to Smithsonian, her "story is resurfacing and she is seen as an African-American woman who was ahead of her time for proudly loving women, wearing men's clothing, and singing bawdy songs." Basically, she sounds awesome.
Article continues below advertisement
Elizabeth Peratrovich (1911-1958)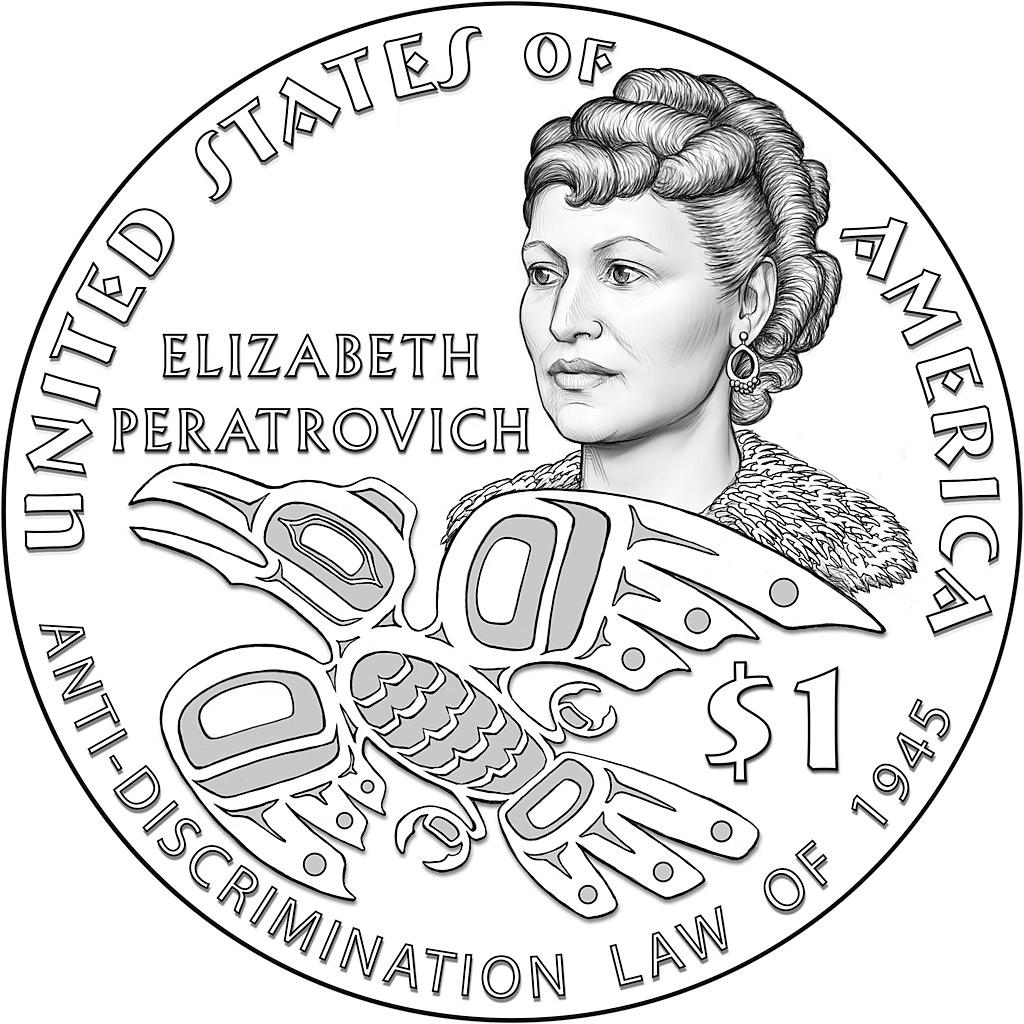 Elizabeth Peratrovich was perhaps the most important civil rights activist to work toward equality for Alaska Natives in the early part of the 20th century. Alaska Natives, like most indigenous people in the United States, were mistreated, subject to structural racism, and forced to face discrimination every day.
Elizabeth's work led directly to the passage of the 1945 Anti-Discrimination Act — the first anti-discrimination law in the United States. In 1988, the Alaska State Legislature formally established February 16 as annual Elizabeth Peratrovich Day to honor her legacy.
Article continues below advertisement
Fe del Mundo (1911-2011)
This incredible woman, Fe del Mundo, was the founder of the first pediatric hospital in the Philippines, a pioneer doctor in rural communities and the public health sector whose work gained international acclaim.
But before that, she was the first Asian woman enrolled at Harvard Medical School. The legend is that she was admitted before the school let women in but that admissions officials didn't realize she was a woman when she applied. This might be a myth, but there is no doubt that her medical work in the U.S. and the Philippines is unparalleled. She worked in pediatrics well into her 90s and lived to be 99 years old.
Article continues below advertisement
Bessie Stringfield (1911 or 1912-1993)
With a nickname like "The Motorcycle Queen of Miami," you know Bessie Stringfield was one badass woman. She was the first black woman to ride a motorcycle solo across the entire United States (and she did it multiple times). During World War II, she worked for the United States Army as a civilian motorcycle courier.
She basically spent her life breaking down barriers for women and Jamaican-Americans by riding her motorcycle. It doesn't get much cooler than that. In the '50s, she moved to Miami, where she had to prove her riding abilities to stop getting harassed by the police. There, she became a licensed nurse and founded the Iron Horse Motorcycle Club. Bessie demonstrated that if you want something, if you love something, you should go for it no matter what stands in your way.
Article continues below advertisement
Jackie Mitchell (1912-1987)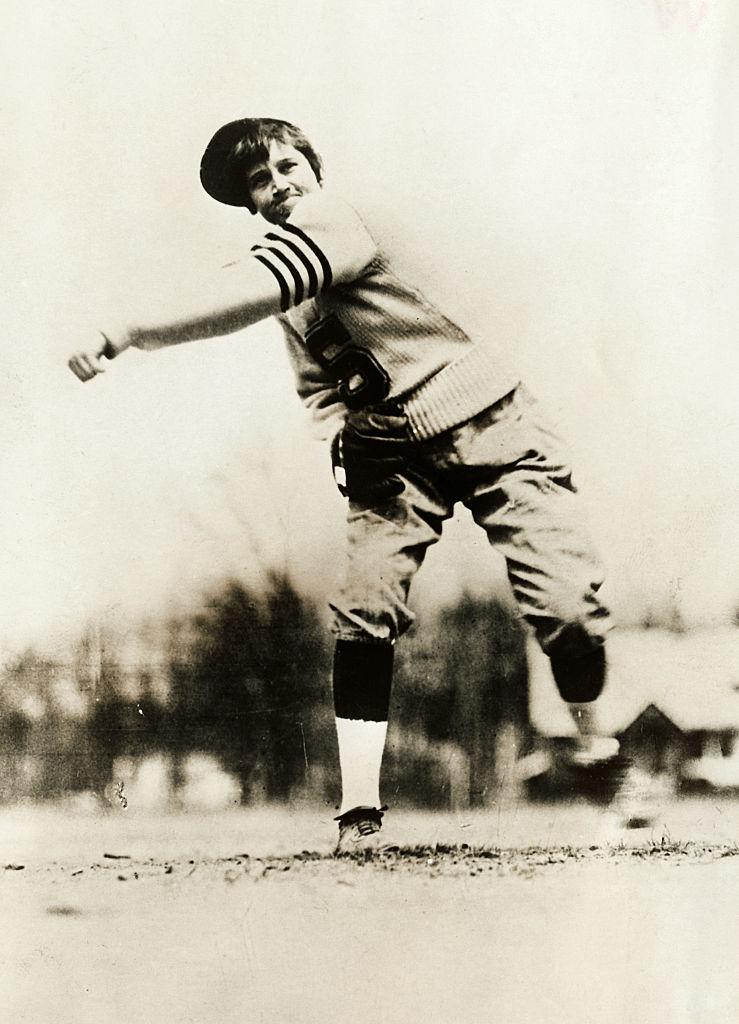 I'm such a sucker for women beating men at their own game, especially when it comes to sports. So Jackie Mitchell is a true hero. Jackie was one of the first and only female pitchers in professional baseball history. In 1931, while pitching for the Chattanooga Lookouts Class AA minor league team against the New York Yankees, Jackie Mitchell struck out Babe Ruth and Lou Gehrig, two of the game's best hitters, in a row.
There was a handful of women who played in the league, but Jackie was young — 17 at the time — and none of them humiliated two of the best players in the league so handily. Unfortunately, Jackie's ace outing might have ruined women in baseball for good. Reportedly, baseball commissioner Kenesaw Mountain Landis voided Jackie's contract because "baseball was too strenuous for women."
She went on to play for the traveling team House of David but ultimately retired from the sport at the age of 23. She'd already made just about as big a splash as one possibly could.
Article continues below advertisement
Andrée Borrel (1919-1944)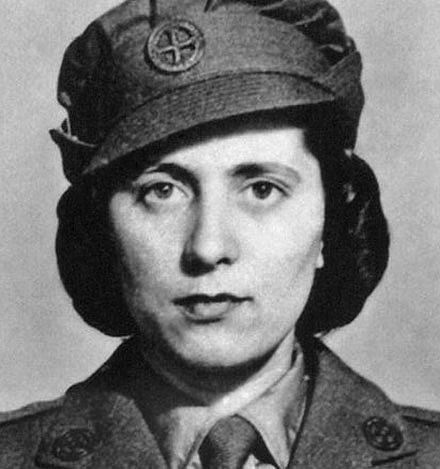 Andrée Borrel was a hero of World War II. She was born in France and grew up to be a dressmaker in the early 1930s. When the war broke out, she trained with the Red Cross and joined the Association des Dames Françaises, where she served as a nurse.
Eventually, she became involved in an underground organization that was part of the French resistance. She helped establish a safe house and an escape network to help Jews, British fighters, and Special Operations Executive (SOE) agents flee German-controlled France. After that, she traveled to London where she was recruited to become an SOE agent herself.
She was the first woman to ever be parachuted into France in 1942. In 1943, she was captured, taken to Germany, and months later, executed in a concentration camp. Andrée was a war hero, and she was awarded several honors after her death in recognition of her extraordinary work.
Article continues below advertisement
Gloria Richardson (born 1922)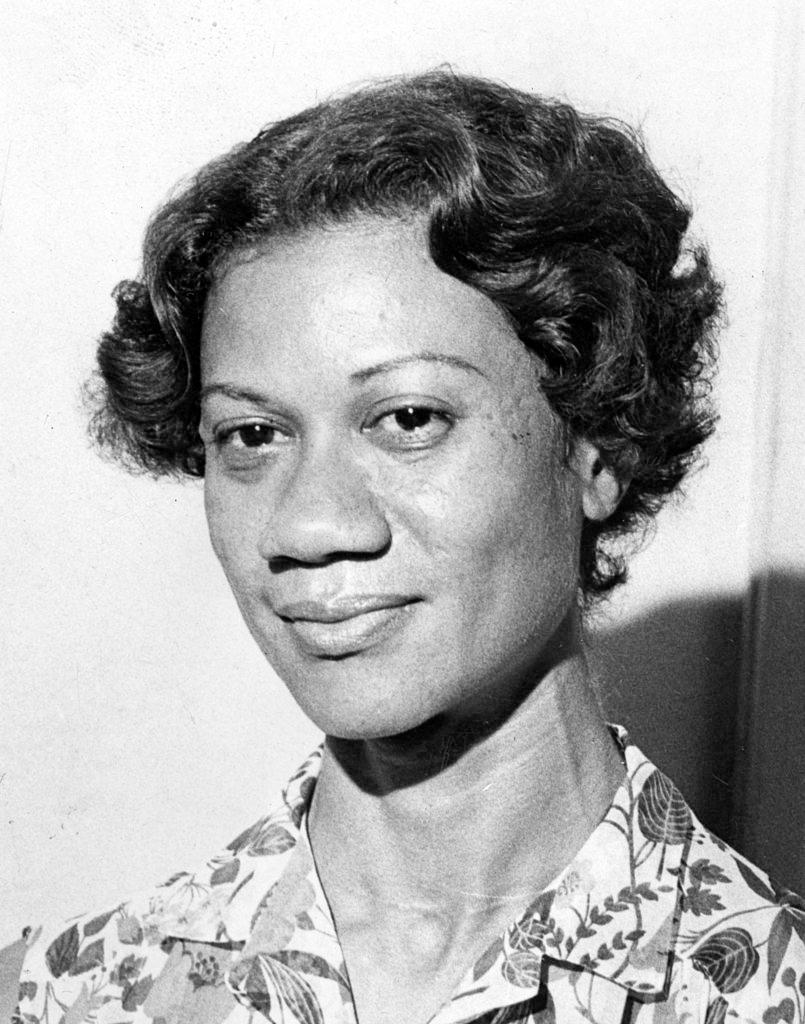 Gloria Richardson is an incredible civil rights activist best known as the leader of the Cambridge Movement. Gloria grew up in Maryland in a family that was active in the local community. She became increasingly involved in civil rights activism as she got older, fighting to improve living conditions for the people in the Second Ward of Cambridge.
She fought tooth and nail for desegregating public spaces in Maryland until Lyndon B. Johnson signed the Civil Rights Act in 1964 and officially prohibited segregation in public facilities. Later in her life, she moved to New York, where she continued to work for racial equality.
Article continues below advertisement
Truus and Freddie Oversteegen (1923 and 1925-2016 and 2018)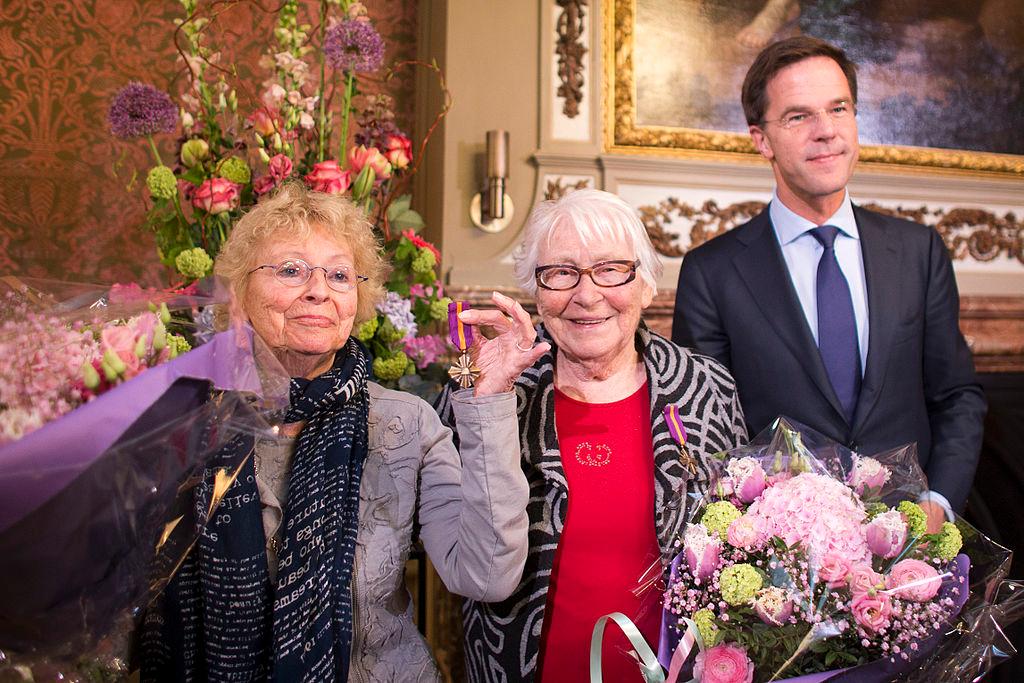 I truly wish I could have been friends with Truus and Freddie Oversteegen. These two sisters joined the Dutch Resistance as teenagers during World War II and were known for seducing Nazis, luring them into the woods, ambushing them, and assassinating them in cold blood. I don't know why there isn't a movie about them yet, but I'll be first in line to see it.
According to History, "Truus seduced an SS officer into the woods so that someone from the resistance could shoot him. As the commander who recruited them had said, Freddie and Truus learned to shoot Nazis too, and the sisters began to go on assassination missions by themselves. Later on, they focused on killing Dutch collaborators who arrested or endangered Jewish refugees and resistance members."
No one is quite sure how many Nazis these two young women took down, Only one thing is certain; they lived legendary lives.
Article continues below advertisement
Mary Allen Wilkes (born 1937)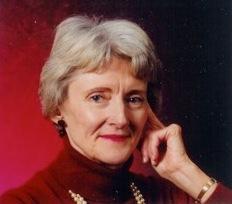 Um, can you say computer coder extraordinaire? Mary Allen Wilkes used to be a computer programmer and logic designer who's known for her work on the LINC computer, which was pretty much the first "personal computer" in the world. I wouldn't be typing on this laptop right now if it wasn't for the work of Mary Allen Wilkes.
Her work was very complicated, but part of it was the development of LAP6, an advanced operating system that allowed the user to make and edit documents in real time, a very significant stepping stone toward the way personal computers work today. After her momentous achievements, she left the computer field, attended Harvard Law School, and practiced as a trial lawyer for many years. There's pretty much nothing she can't do!
Article continues below advertisement
Victoria Cruz (born 1945 or 1946)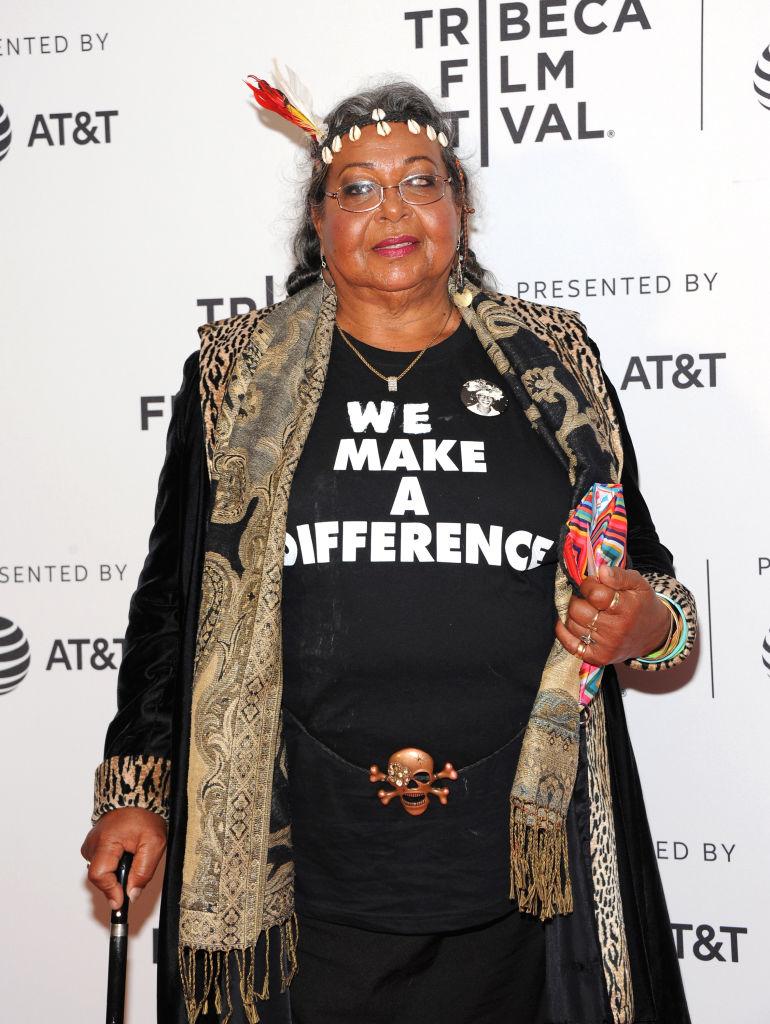 Victoria Cruz is a queer trans activist who worked with fellow LGBTQ+ activists Marsha P. Johnson and Sylvia Rivera. She was at the Stonewall Inn during the Stonewall riots and was present at the first Gay Pride march in 1970.
She was born in Puerto Rico, came out at a young age, and moved to New York City when she was a young woman. After experiencing sexual assault at work, she became involved with the Anti-Violence Project and eventually became a senior domestic-violence counselor and advocate.