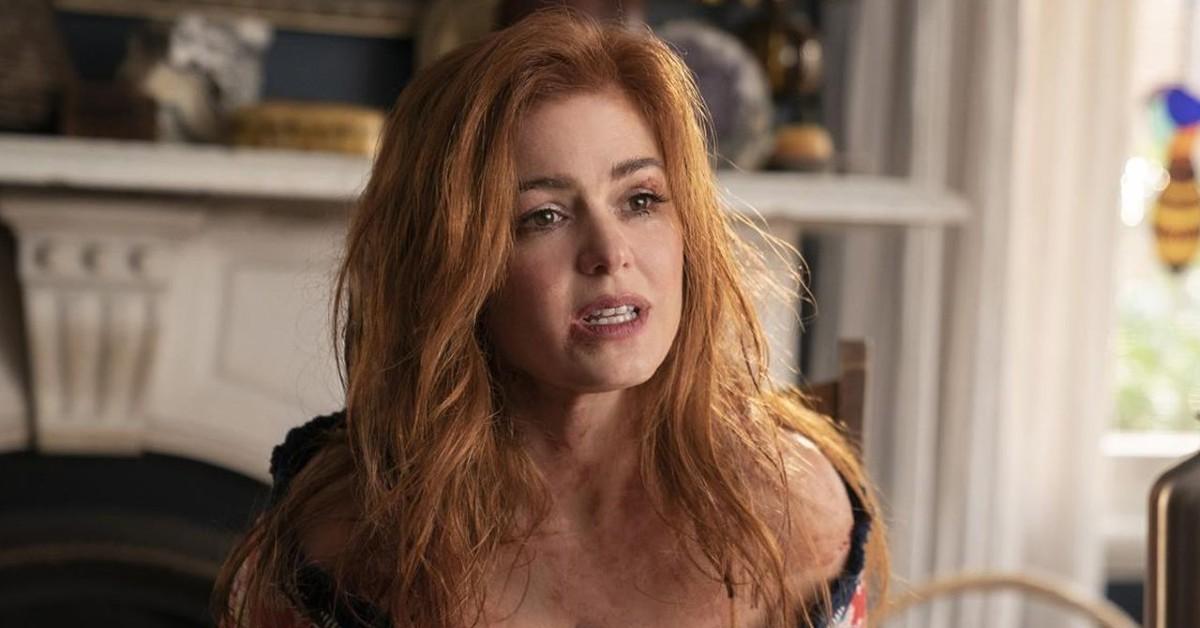 What's the Significance of the Song "Fortress" in Peacock's Dark Rom-Com 'Wolf Like Me'?
Spoiler Alert: This article contains major spoilers for Wolf Like Me.
Things get pretty hairy in Peacock's dark, "genre-bending" rom-com Wolf Like Me. From Little Monsters director Abe Forsythe comes a love story with a unique bite. The series follows widower and single dad Gary (Josh Gad) — whose wife died of cancer — as he cares for his troubled 11-year-old daughter, Emma (Ariel Joy Donoghue) in Australia. When Gary and Emma's car is hit by a flighty, redheaded stranger named Mary (Isla Fisher), their world is turned upside down.
Article continues below advertisement
While Gary and Mary have obvious chemistry, Mary's dark secret may just tear them apart. We're not going to sit here and give away the main twist in Wolf Like Me — okay, yes we are. If you haven't connected the dots just yet, Mary is a werewolf. While the word "werewolf" is uttered just once in the miniseries, the song "Fortress" by Queens of the Stone Age is mentioned several times.
Wolf Like Me may not be a perfect series, but the song "Fortress" fits into the story like a perfect puzzle piece. Let's discuss the significance of the 2017 song.
Article continues below advertisement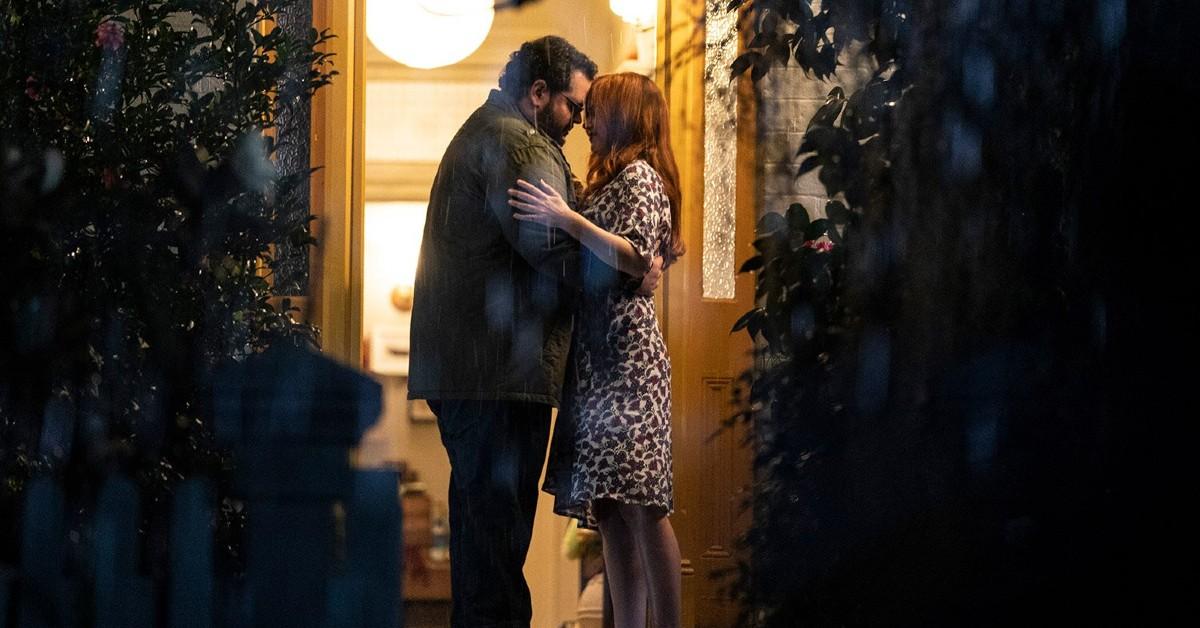 Queens of the Stone Age was Mary's late husband's favorite band.
In short, Mary became a werewolf after being bitten by a "dog" in Prague while on vacation with her husband, David, years prior. The life-changing tragedy is a bit fuzzy in Mary's memory, as the two were high on Molly at the time. Despite getting severely sick from the bite, Mary convinced her husband that they shouldn't go home just yet.
Article continues below advertisement
The married duo saw Queens of the Stone Age live on their Prague vacay, an exhilarating experience Mary describes as the last time things were "perfect."
The next thing Mary knew, she was in the middle of the woods, alone and covered in blood. To her eventual shock, Mary realized that she had torn her husband's fragile body to shreds, devouring it. Sadly, Mary never got the chance to have a child with her beloved husband.
Article continues below advertisement
How does "Fortress" find its way into the storyline?
We first hear "Fortress" playing in an underground bar during Gary and Mary's first date. After Mary hears the song — which takes her back to blissful days with her husband — she panics, looks at the time, and runs away (both literally and figuratively), hoping to get home before the full moon rises.
After several coincidental run-ins — including two car accidents — a first date, and several bizarre similarities between Mary and Gary, curious Emma invites the stranger with a secret over for dinner. At this point, Gary has witnessed the ferocious darkness inside Mary, and he's downright terrified of it.
Article continues below advertisement
At the end of dinner, Mary gives Emma the Queens of the Stone Age album Villains. Mary instructs her to listen to Track 4, "Fortress," as it will explain how Gary feels about his precious Emma.
The song appears one last time during the final scene in Episode 6, its impactful lyrics tying the story together.
Article continues below advertisement
Lyrics like "Your heart is like a fortress. You keep your feelings locked away. Is it easier? Does it make you feel safe?" and "You wander through the darkness. Of wilderness behind your eyes. I know you're afraid. But you gotta move on," can be applied to Mary, Gary, and Emma.
After accidentally killing her husband as well as an Italian family in Rome, Mary picked her life up and moved to Australia, isolating herself and getting as far away from her loved ones as possible. She's been holding onto her werewolf secret and running away from good people for far too long, literally locking herself in a dungeon-like fortress during every full moon.
Article continues below advertisement
Gary has been holding himself back from opening up to possible love interests for years, his excuse being that he wants to keep his daughter safe. He tries to maintain a happy facade, but even his 11-year-old daughter can see through his attempts to lock his unbearable feelings of sadness away.
Article continues below advertisement
Motherless Emma — who deals with suicidal thoughts — has much anger towards her father. It stems from her own pain, however, which she struggles to talk about. Emma feels the weight of Gary's loneliness, as she knows he's purposely made his only daughter his entire world. Rather than discuss her feelings with Gary, Emma constantly hides away in her room, ruminating over their empty life.
A satisfying ending showcases the three core characters with their protective-yet-unhealthy fortresses torn down. The lyrics "Every fortress falls. It is not the end. It ain't if you fall. But how you rise that says who you really are," blast in the car as Gary, Mary, and Emma sit and listen in peace. Perhaps the three protagonists finding each other really was fate.
All six episodes of Wolf Like Me are currently streaming on Peacock.