Streamer FouseyTube Accused by Assistant of Emotional Abuse, Provides His Side of the Argument
An assistant who works for internet personality FouseyTube claims that the streamer is guilty of emotional abuse. The influencer tries to explain.
The Gist:
Influencer FouseyTube (aka Fousey) has been accused of emotional abuse by Kat "Kitty" Corrao, one of his assistants.
An argument between Fousey and Kitty was seen during a livestream. After the argument, Fousey appears to kick Kitty out of his hotel room.
Fousey later confirmed that he had fired Kitty following the argument.
It can be difficult to draw the line between real life and the internet when it comes to online celebrities. This is especially true for streamers and YouTubers, who so often share details of their personal lives and provide inadvertent glimpses into some of the drama that can unfold within their business. Being caught on camera is one thing, but being caught in a livestream means that people can watch drama and controversy unfold in real-time. In most cases, things can get out of hand.
Article continues below advertisement
With no streamer or internet personality being immune to some sort of controversy, influencer FouseyTube (aka Fousey) finds himself in some hot water yet again. FouseyTube is best known for his comedy sketches, parodies, and vlogs. As of this writing, he currently has more than 10 million subscribers on YouTube with nearly 2 billion total views among his videos.
Unfortunately, he's been at the center of scandals in the past and continues to generate controversy thanks to new accusations from his assistant.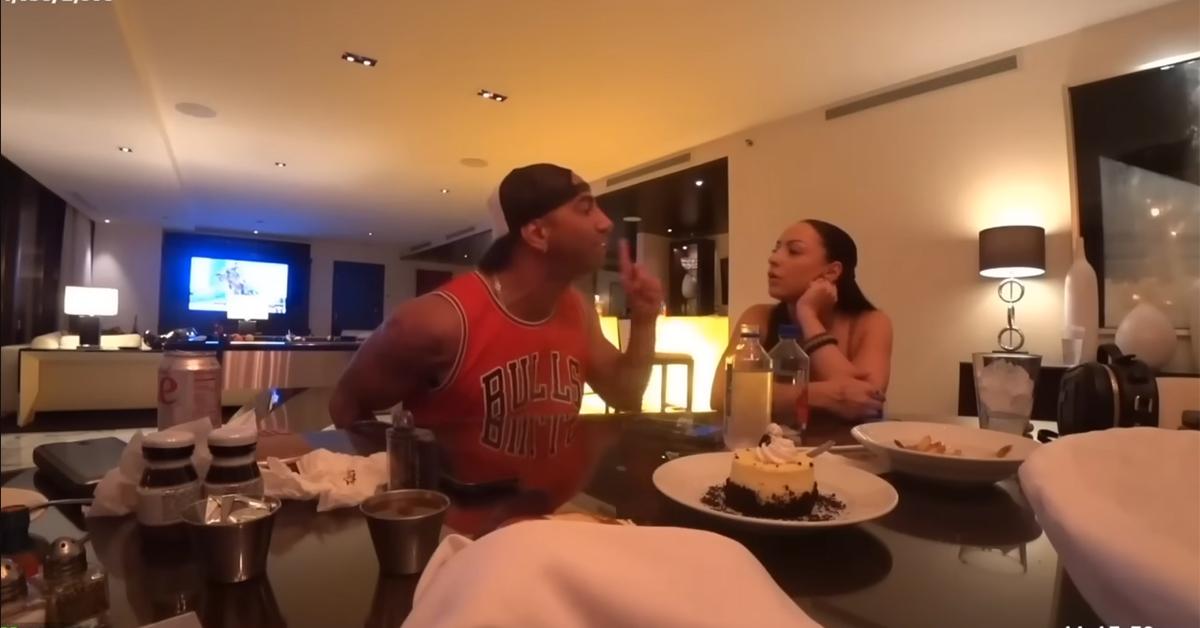 Article continues below advertisement
FouseyTube faces allegations from his assistant.
In mid-August 2023, FouseyTube was caught in a verbal argument with his assistant, who many have identified as Kat "Kitty" Corrao. The argument was inadvertently caught on a stream that Fousey was hosting on Kick, with whom he reportedly has recently signed a multimillion-dollar deal.
In the video footage captured and posted through other sources, Kat argues that there's been "tension" between her and Fousey as they've been working and spending time together.
Much of that tension emerged in their conversation. In the stream footage, Fousey admitted that he feels as if he isn't being appreciated for the things that he reportedly does for Kitty and that they haven't been communicating as often as they'd like. However, Kitty felt as if she wasn't being treated fairly or being heard in their relationship.
Their back-and-forth argument became more heated. At one point, Kitty called Fousey "emotionally abusive" in front of his Kick audience.
Article continues below advertisement
The argument only escalated from there as Fousey balked at the claim. Several reports state that Kat was kicked out of Fousey's hotel room after the fact.
In a follow-up, Fousey even stood by his actions and statements toward Kitty.
"I'm so glad that was live," Fousey admitted, still incredulous at the accusation.
Article continues below advertisement
In a collaborative stream with Adin Ross, Fousey even revealed that she was fired over the argument. He went on to provide more details about the events leading up to their argument in a clip posted to TikTok.
According to Fousey, he had flown her out to Las Vegas to celebrate his deal with Kick. She reportedly didn't spend time any time with Fousey, who felt entitled to some appreciation for having flown her out. That ultimately led to the argument in which he kicked her out of the hotel room.
Interestingly enough, many folks on the internet see this as standard FouseyTube behavior and aren't exactly on his side over this.
On TikTok, one user commented that this pattern was standard for him, writing: "Bro hired an assistant, got emotionally invested, then every time they have a confrontation, he treats her as a worker."
As of this writing, FouseyTube continues to post and stream regularly.