Freda Black Was the Attorney Who Convicted Michael Peterson of Murder — How Did She Die?
What was Freda Black's cause of death? The deceased attorney was partly responsible for putting Michael Peterson behind bars in 2003.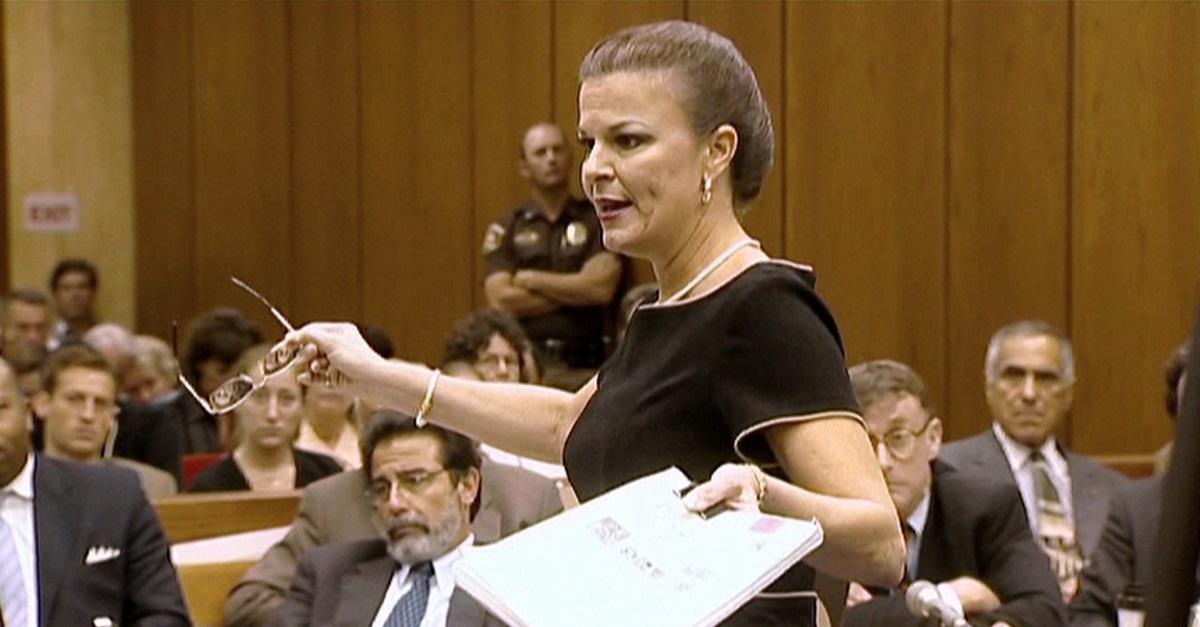 With the streaming premiere of The Staircase on HBO Max, all eyes are once again on an infamous murder trial that took place in 2003. The series is a fictionalized account of an actual murder case in which novelist Michael Peterson (Colin Firth) was tried for the murder of his wife Kathleen (Toni Collette) in the city of Durham, N.C.
Article continues below advertisement
The series began streaming on May 5 and features actor portrayals of real-life figures. One of them is Freda Black, who is played by Parker Posey.
Freda contributed to Michael Peterson's initial conviction, but she passed away years later. What was her cause of death?
Article continues below advertisement
What was Freda Black's cause of death?
Freda Black was a local prosecutor in the town of Durham. Her work during the Michael Peterson murder trial is considered one of her greatest accomplishments. Toward the end of the case, she offered closing arguments in the trial that eventually ended with Michael being convicted of murder.
While she played a part in one of the biggest trials in North Carolina's history, she was found dead in her home years later in July 2018. She was 57 at the time.
According to an autopsy report obtained by CBS 17, Freda died due to end-stage liver disease caused by chronic alcoholism. She was discovered deceased on her couch during a welfare check. Interestingly, investigators discovered texts sent to her eldest daughter with information about her attorney and last will and testament.
Article continues below advertisement
Reportedly, Freda had been experiencing financial difficulties around the time of her death. Her medical history was characteristic of alcoholism and hypertension.
Though her family had concerns about Freda inflicting self-harm, there were no signs that this contributed to her death.
Freda Black's work during the Michael Peterson trial has been documented twice in two separate series: once during the HBO Max true crime drama, and years prior in a docuseries also called The Staircase.
New episodes of the true-crime drama stream every Thursday on HBO Max.