Who Is Freddie Gibbs Dating? His Ex Made NSFW Claims About Their History
Rapper Freddie Gibbs dating history: He is facing accusations from his ex-girlfriend who claims that he left her while she was pregnant.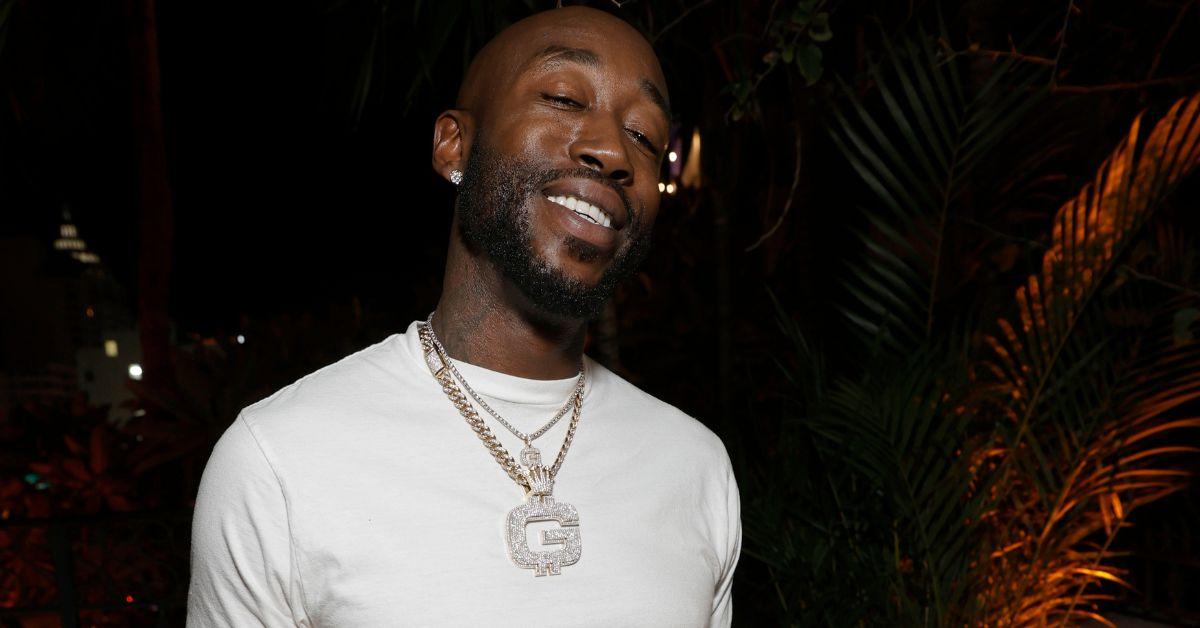 Rapper Frederick Jamel Tipton, better known to hip-hop heads as Freddie Gibbs, has been in the industry since 2004. During his rise in music, he distributed several albums and collaborated with Big Sean, Tyler, the Creator, Rick Ross, and many other big names.
While Freddie is undoubtedly involved in the rap game, he's also received attention for his relationships. In many cases, his love life has made waves on social media. However, an accusation from one of his exes landed Freddie a nickname he probably didn't desire.
Here's the scoop on Freddie Gibbs' dating history!
Article continues below advertisement
Who is Freddie Gibbs dating?
Freddie is often transparent about his beliefs and other facets of his personal life. In 2020, the "Scottie Beam" artist began dating adult film actor Destini Creams. According to Destini, she and Freddie met via Instagram when he "slid in my DMs." From there, the couple started dating, and Destini claimed she had no qualms about what she did for a living.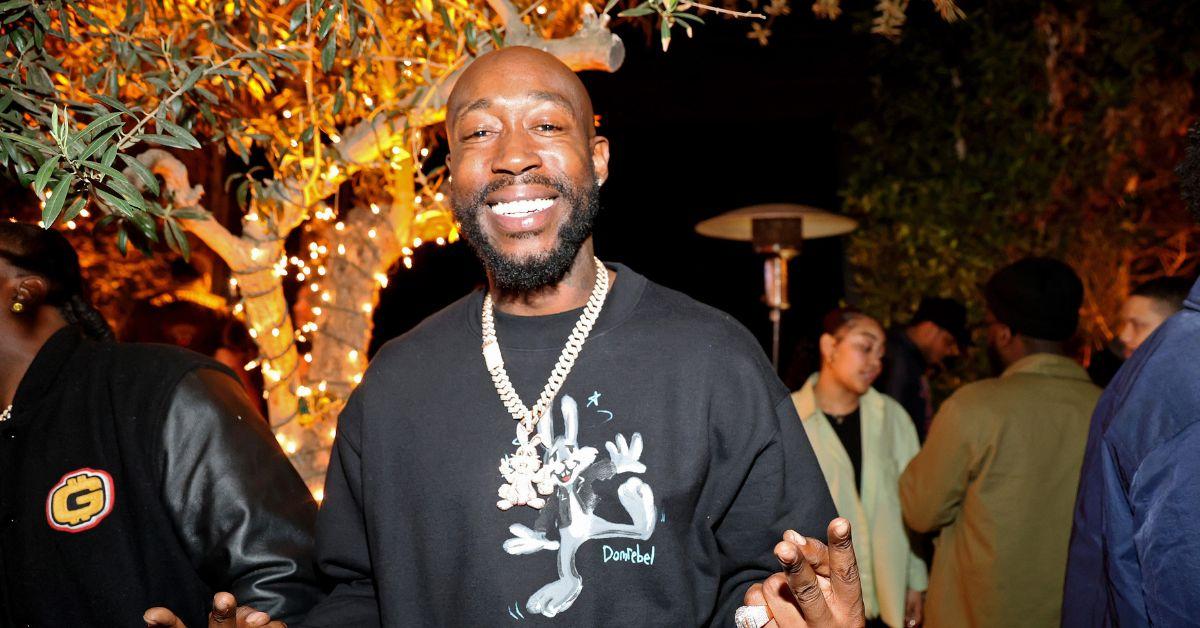 Article continues below advertisement
"So y'all remember when I dated Freddie Gibbs, right?" Destini wrote on Twitter in May 2023 with a matching jersey pic of her and Freddie. "Well, let's talk about it."
"So Freddie and I met in 2020 when he slid into my DMS on Instagram," she continued. And for the record, he always knew I did porn and was very supportive. After we made it official, blogs started posting about us; we didn't care. We were just having fun."
Freddie and Destini's whirlwind romance included a baecation to Europe early into their relationship. In Destini's Twitter thread, she shared several photos of them, including one of Freddie kissing her cheek while they posed in front of the Eiffel Tower. However, the good times reportedly didn't last long.
Article continues below advertisement
Destini said her and Freddie's issues began when they were both jumped Buffalo, N.Y. After the altercation, Complex posted the video of the fight in May 2022, and rumors swirled that Freddie and Destini's attack was orchestrated by rapper Benny the Butcher.
Destini said the fight changed their relationship, but they were still going strong until she discovered she was nine weeks pregnant in December 2022. She said when she told Freddie the news, he told her he "wasn't ready" for a child, despite them reportedly "planning" to have a baby together.
Article continues below advertisement
Destini and Freddie also reportedly discussed her having an abortion, and she knew the act would end their relationship. Once they broke up, Destini claimed she "turned off" the rapper's phone because she was paying his phone bill while they were together.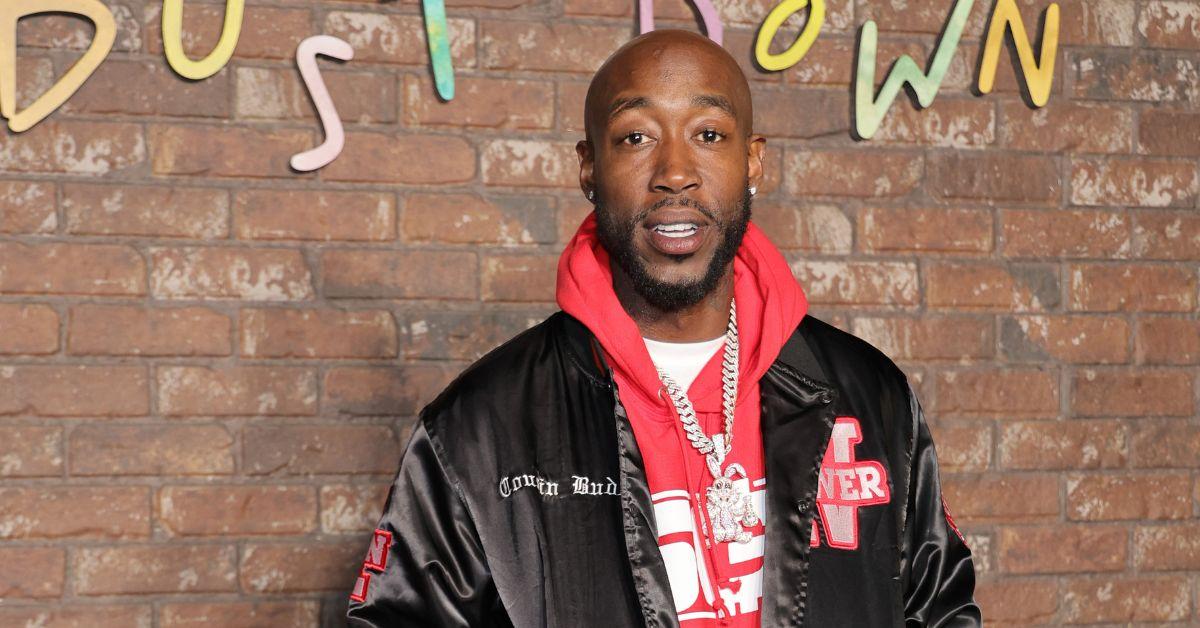 Article continues below advertisement
Freddie Gibbs' ex-girlfriend also threatened to post a picture of him in a compromising position.
Destini further shared with her Twitter followers that she reportedly decided not to go through with the abortion of her and Freddie's unborn child. She said her doctor confirmed she was 12 weeks pregnant rather than nine as she initially thought, and seeing the baby moving in her ultrasound swayed her not to go through with the abortion.
After seeing his ex's tweets, Freddie posted multiple tweets of him making light of the situation. Then, he blocked Destini on Twitter, forcing her to tell the Internet that she had a very intimate photo of Freddie in her possession.
Article continues below advertisement
"Blocking me on Twitter while I have a picture of you spreading your a--h---in my phone is insane," Destini claimed of Freddie. "Imma spare them that one, though."
While Destini had plenty to say on Twitter, her reported photo spread like wildfire. Soon, "Spreadie Gibbs" started trending on Twitter. And many fans gave reenactments of Freddie's risqué photo. Amid the online chaos, Freddie laughed off the reports on Instagram and Twitter.
Article continues below advertisement
Freddie Gibbs has several baby mothers.
Destini is seemingly planning on moving forward with her pregnancy. The latest pregnancy would make Freddie a father of four, as he already had three children before he and Destini became an item.
Freddie's first baby's mother, Kimber Henry, is the mother of his son, Freddie Jr. The rapper also has a daughter with his ex-fiancée, Erica Dickerson. Erica and Freddie ended their relationship in 2015, and she often discusses co-parenting with the rapper on her podcast, Good Moms Bad Choices. Erica also filed for custody against Freddie after their split.
Article continues below advertisement
Freddie's third baby mama, Raven Tatum, also had some drama with the rapper, per TMZ.In 2022, Freddie dissed Raven for suing him for child support, calling his ex a "rat" on his song "Grandma's Stove" The diss track led to many fans dragging him on Twitter for bashing the mother of his child.