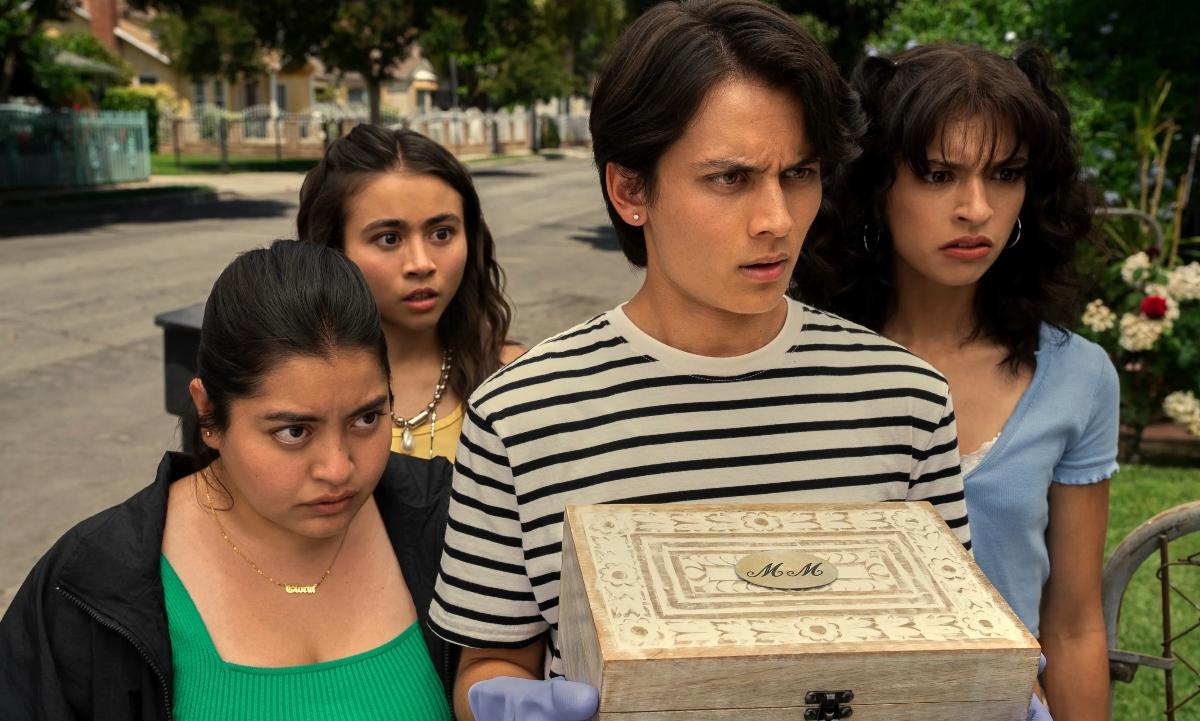 Netflix's Coming-of-Age Dramedy 'Freeridge' Was Filmed in This West Coast City
Back in 2018, Netflix's LA-based coming-of-age dramedy On My Block introduced viewers to a group of smart, street-savvy teens — Monse (Sierra Capri), Ruby (Jason Genao), Jamal (Brett Gray), and Cesar (Diego Tinoco) — as they navigated high school and all of its frightening newness. The series sees their adventures (and misadventures) unfold in the rough, fictional LA neighborhood of Freeridge, which is also where the On My Block spin-off, aptly titled Freeridge, is set.
Article continues below advertisement
Created by Lauren Iungerich, Eddie Gonzalez, Jeremy Haft, Jamie Uyeshiro, and Jamie Dooner, Freeridge is like On My Block, but with a spooky spin.
"Four teen friends work to reverse a curse after a peculiar old box seems to bring misfortune — and more — into their lives," the Netflix synopsis reads. High school is cursed enough already!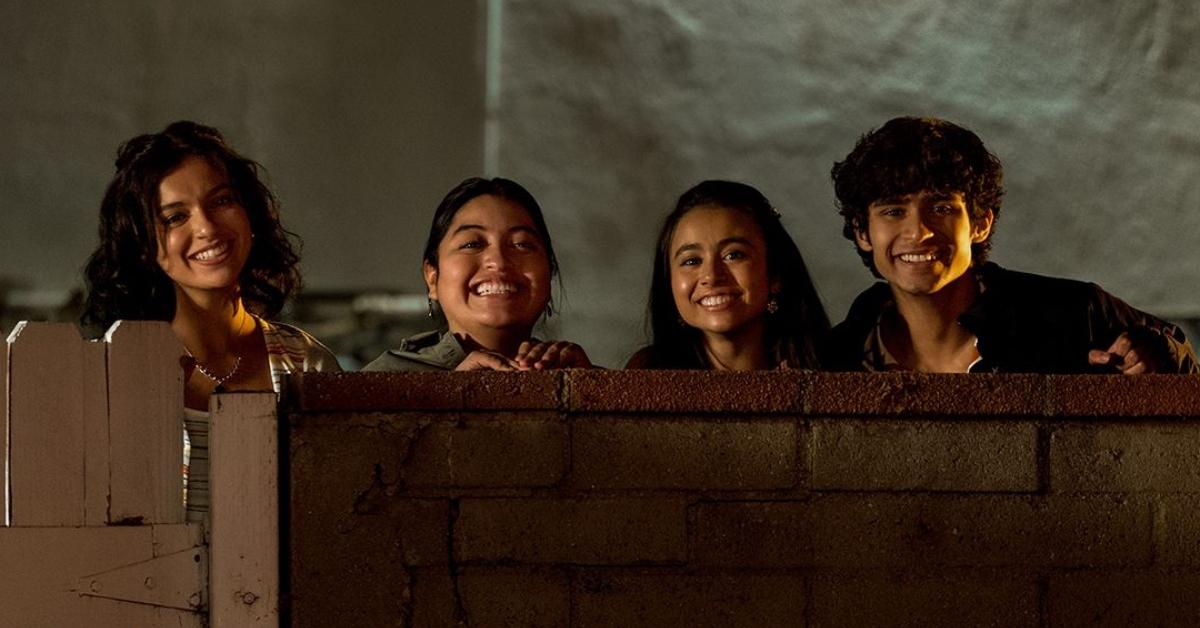 Article continues below advertisement
"While On My Block relies on tangible conundrums like the hidden Rollerworld cash for drama, Freeridge is going a bit more mystical," Netflix's Tudum wrote.
But before we get too ahead of ourselves, fans want to know where the neighborhood of Freeridge is really located. Specifically, where was the spin-off series filmed?
'Freeridge' filming location: Where is the Netflix series filmed?
This time around, it's sisters Gloria (Keyla Monterroso Mejia) and Ines (Bryana Salaz), and their friends Demi (Ciara Riley Wilson) and Cameron (Tenzing Norgay Trainor) who are running the show.
As for where their shenanigans were filmed, Freeridge began filming in LA back in May 2022, per Collider. The series wrapped filming in early July.
"After three months and 237 trips to crafty, that's a production wrap on Season 1 of Freeridge. It's a good one," Miguel Maldonado-Velasco III, the Showrunner & Producer's Assistant, wrote on Instagram on July 9, 2022.
Article continues below advertisement
Though we don't know the specifics surrounding where Freeridge was filmed, we know that parts of On My Block were filmed in Burbank, Calif., according to its IMDb page.
Burbank has been deemed "the media capital of the world" due to its housing of "more than 1,000 media and entertainment companies, such as Walt Disney Studios, Warner Bros., Cartoon Network, Netflix and Nickelodeon," as detailed by the official City of Burbank website.
Article continues below advertisement
Considering the Netflix shows exist in the same universe, not to mention the same neighborhood, it's possible that Burbank was used as a Freeridge filming location. This is just speculation, however.
Article continues below advertisement
Do viewers need to watch 'On My Block' before watching 'Freeridge'?
When it comes to spin-offs, they're typically infused with a bit of prior knowledge, but that doesn't necessarily mean new fans will be lost while tuning in.
According to Freeridge co-creator Lauren Iungerich, prior viewing isn't necessary. That being said, On My Block fans can expect a few treats.
"New viewers can enjoy the show as is. But we have laid in lots of On My Block insider nuggets for the die-hard fans. We truly hope our On My Block audience connects with this new crew, and we also hope that new fans of the franchise will want to check out where the world started with On My Block," Lauren told Tudum.
"We're hoping that in success, Freeridge might give some new life to our beloved firstborn Freeridge-set show."
Freeridge is currently streaming on Netflix.