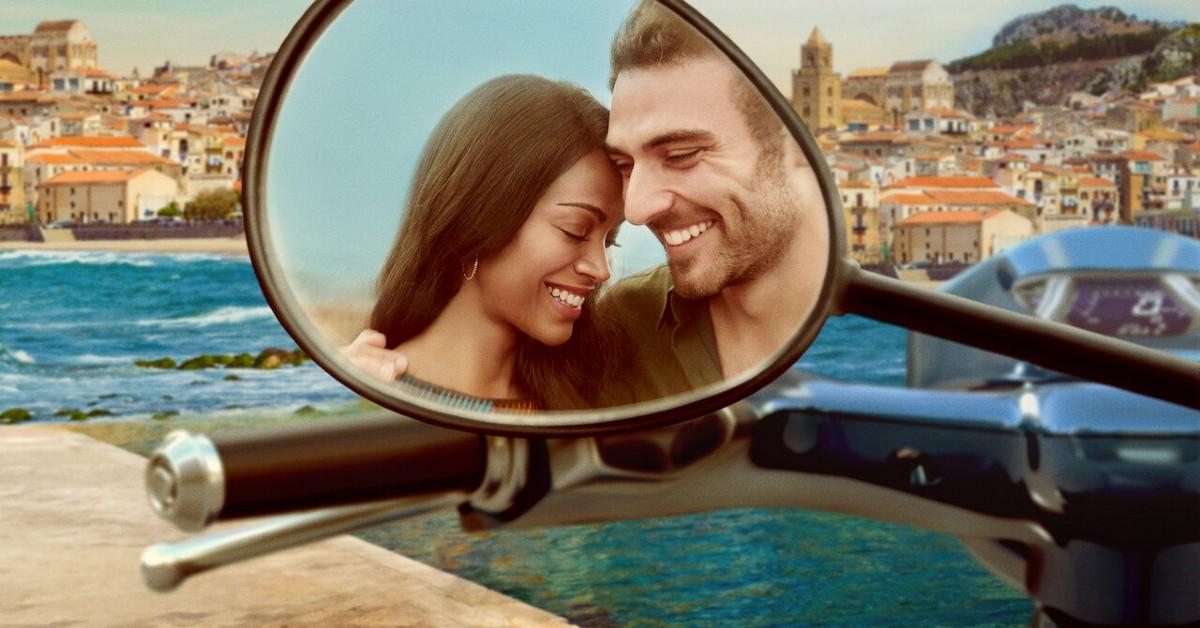 Is Netflix's Limited Romance Series 'From Scratch' Based on a True Story?
Love is a universal language, one that knows no bounds. And when we think of a backdrop where love blooms, it's hard not to think of Europe, specifically Italy.
Known for Vatican City's awe-inspiring Sistine Chapel, Milan's envelope-pushing fashion, Rome's charming Spanish Steps, Bologna's exquisite cuisine (we're currently dreaming of chowing down on some tagliatelle al ragu), and the Amalfi Coast's breathtaking lemon terraces, Italy offers a fantasyland for a budding romance.
Well, in Netflix's upcoming limited series From Scratch, the enchantment of Italia helps two strangers from different sides of the globe fall deeply in love. Starring Zoe Saldaña (Avatar) as Amahle "Amy" Wheeler — a Texan artist and student desperate to embark on an international journey — From Scratch sees what happens when she has a chance run-in with a handsome Sicilian chef named Lino (Eugenio Mastrandrea).
Article continues below advertisement
Is 'From Scratch' based on a true story?
Despite the heart-rending obstacles ahead of them, Amy and Lino's love story stands firmly and truly, encompassing the likes of "loss, resilience, and hope across cultures and continents," as the official synopsis reads. And while an all-consuming romance between an artist and a chef (both of whom are totally hot) in Europe's boot country sounds entirely fabricated, it may just be based in truth.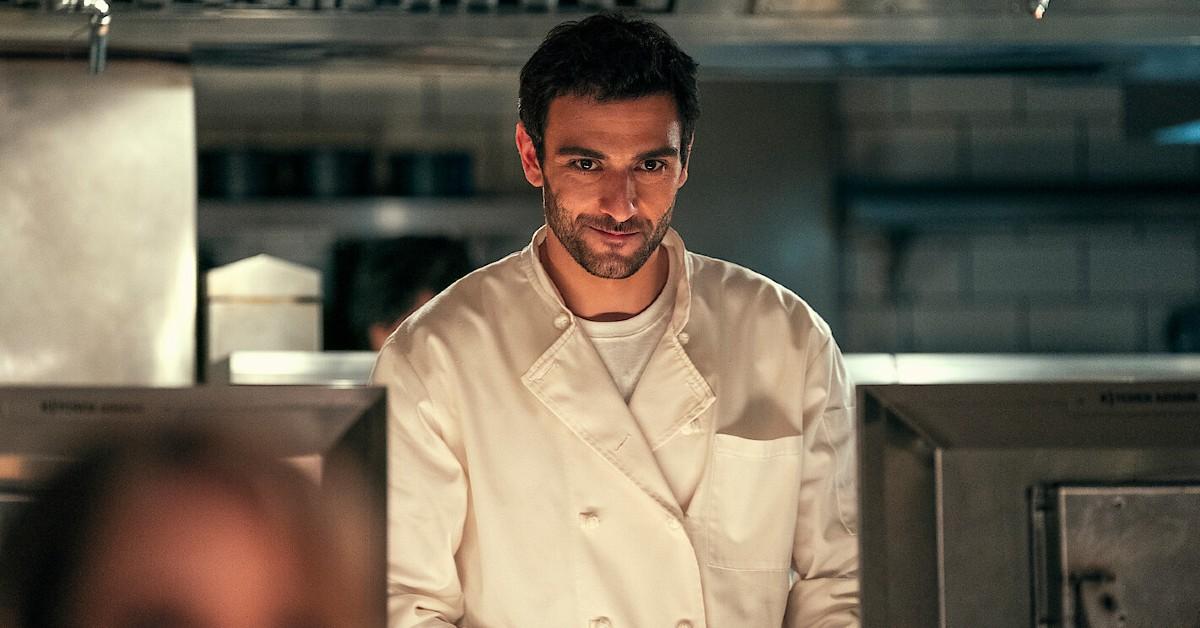 Article continues below advertisement
"In dreams, as in love, all is possible," Lino tells Amy in the series trailer. Taking from that beautiful sentiment, it's more than possible that From Scratch is based on a true story. OK, so it is?
The tense yet hopeful romance series is based on 2019's New York Times bestselling memoir From Scratch: A Memoir of Love, Sicily, and Finding Home by actress Tembi Locke (Never Have I Ever) — who acts as the limited series' co-creator and executive producer. And according to Tudum, Tembi's sister Attica is the showrunner of From Scratch.
Tembi and Attica Locke shared what it was like to bring this sweeping, multi-cultural story to the screen.
Though the story surrounds Tembi's life-changing (and heartbreaking) love-at-first-sight saga, Attica was present for both the magic and the pain. Together, they not only strived to bring romantic love to the screen, but also familial love.
"One of the things about family and what we hoped to do as storytellers was to show the subtle complexities that are in every family," Tembi told Entertainment Weekly. "The kinds of ways that we lift each other, we fall down on each other, we get back up again, we apologize. We wanted to do that lovingly and with levity."
Article continues below advertisement
"We wanted Amy and Lino to, in some ways, learn that. They [have] this kind of arc, where they're like, 'Forget those other people. It's just us, and that's what matters.' But when things get really tough, you need help. You need your family," Attica chimed in.
Don't worry, steamy, can't-keep-their-hands-off-each-other romantic love is put at the forefront of From Scratch, especially at the beginning. But as life evolves for the couple — especially in relation to Lino's declining health and shocking cancer diagnosis — the way they experience love changes, it grows. It has no choice but to do so.
Article continues below advertisement
"We gave ourselves a mantra. We wanted our show to go from 'eros to agape.' We wanted our show to be about all kinds of love. It was going to start with the kind of young, passionate, erotic love, but over time, Amy and Lino were going to grow up and have to deal with all this stuff with the family," Attica explained.
"We knew we were going to land in Sicily with two women who barely had a shared language, and with a little girl there who's not connected by biology to anybody, but who is their family. Once we had that spine, we knew that everything else could be kind of fictionalized."
All we have to say is, well, that's amore. And we're saying that while sipping on some red wine and enjoying a heaping plate of cacio e pepe.
From Scratch premieres on Oct. 21, 2022, on Netflix.