After Deciding to Date on 'Love Is Blind: After the Altar,' Deepti and Kyle Have Already Broken Up (EXCLUSIVE)
Are Deepti and Kyle from 'Love Is Blind' dating? They didn't find lasting love on Season 2 of the Netflix show, but are they now dating each other?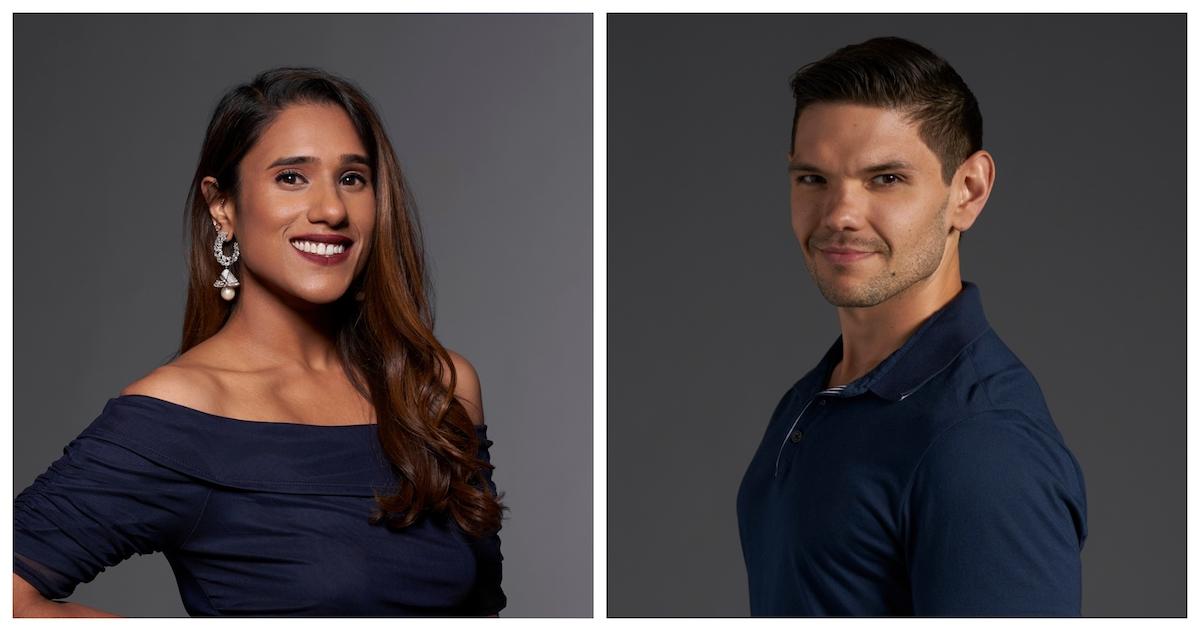 Spoiler Alert: This article contains spoilers for Love Is Blind Season 2, and for After the Altar.
Season 2 introduced Netflix subscribers to a whole new set of individuals searching for "the one" on Love Is Blind. Among the engaged couples featured this time around were Deepti Vempati and Shake Chatterjee and Kyle Abrams and Shaina Hurley. Ultimately, both couples decided not to go through with their weddings.
Article continues below advertisement
However, social media interactions following the season finale and the three-part Love Is Blind: After the Altar special has viewers talking. This prompted many Love Is Blind fans to wonder: Are Deepti and Kyle dating now? Deepti played coy about it when she spoke exclusively with Distractify. And in a separate interview with us, Kyle did the same thing.
Fans did get some clarity on their post-show relationship status once After the Altar debuted on the streamer on Sept. 16. However, things have already changed for the two.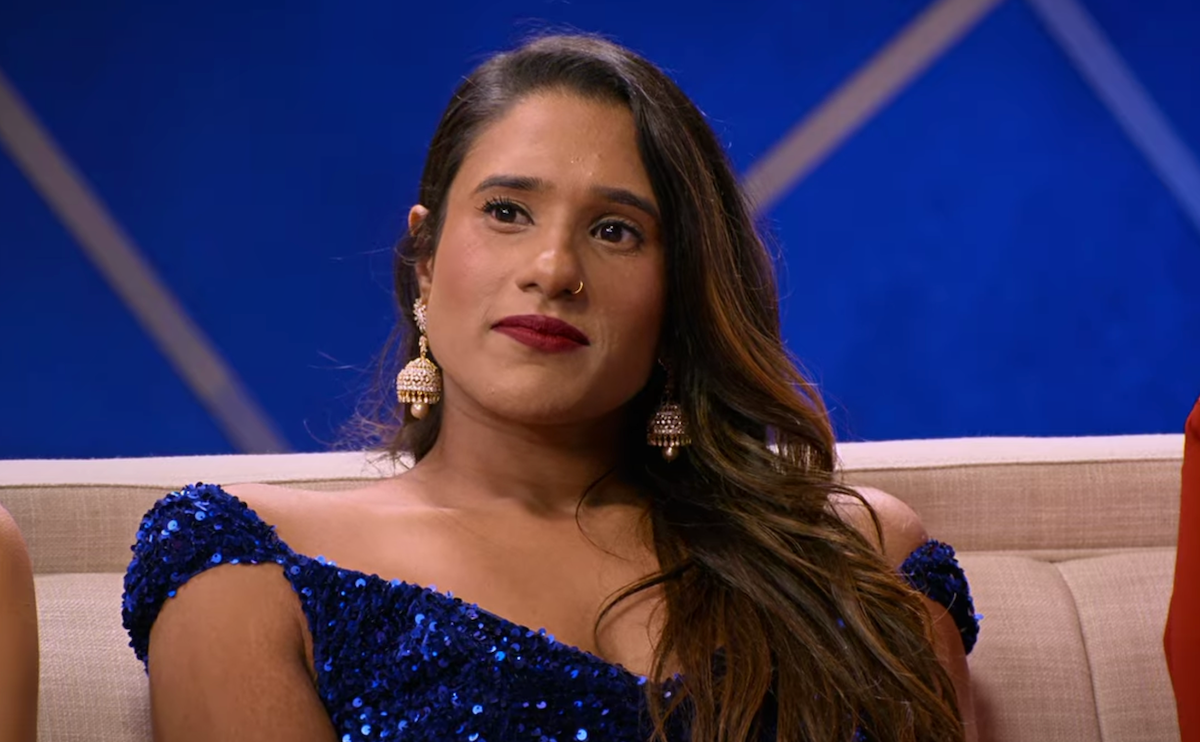 Article continues below advertisement
Are Deepti and Kyle from 'Love Is Blind' dating?
It appears that cast members if Season 2 of Love Is Blind are rooting for a Deepti and Kyle coupledom. It's no secret that Abhishek "Shake" Chatterjee put Deepti through it during the season. Plus, in the reunion, Kyle admitted that he made a mistake by not proposing to Deepti instead of Shaina.
"I have a huge regret. Biggest regret is I should have asked Deepti to marry me," Kyle said. "That's what I learned the most. I f----d up. I should have tried harder for you. I love her so much, she's the best. And I wish I saw what was right in front of me and that's my biggest regret. I'm sorry."
After Kyle's shocking admission, fans kept a close eye on Deepti and Kyle's social media accounts. The two have teased their hangouts for months, and their castmates have even wondered about what was going on in Love Is Blind: After the Altar.
"Deepti and Kyle care for one another," Danielle Ruhl said during the special.
"I just want to be around him all the time honestly," Deepti said in a separate confessional.
However, Danielle also shared that "after Shake, Deepti doesn't deserve to go through that heartbreak again."
Article continues below advertisement
On the special, Kyle and Deepti discussed their connection several times. While they both acknowledged that there were romantic feelings between them, they were hesitant about the possibility of ruining their friendship.
After going back and forth, on the third and final episode in the special, the pair decided to take the next step by pursuing a romance.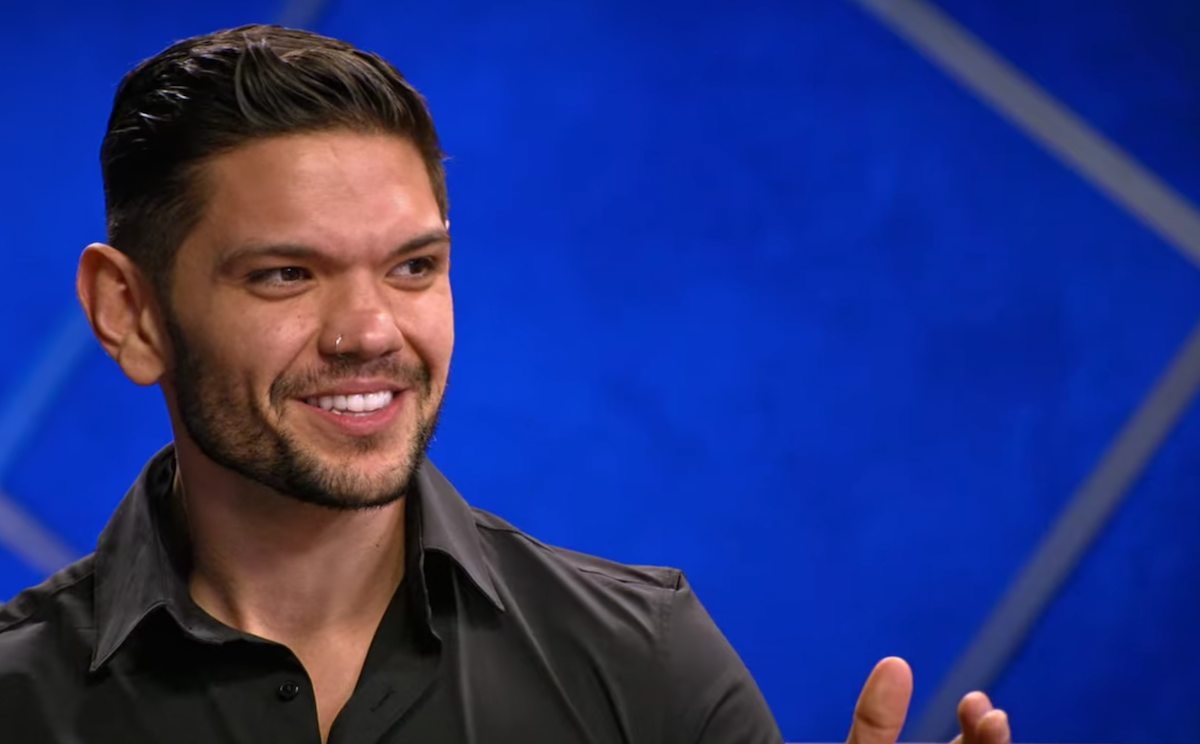 Article continues below advertisement
"She's the most important thing in my life right now, and I love her," Kyle said in a confessional. "I could either make the leap and ask her to be with me, or I can let it go again, and then I might have the same regret."
While chatting with Deepti at his apartment, Kyle said that the "fear" of losing her had kept him from making a move.
"Instead of just guessing and not communicating, I want to start a relationship, like a legitimate relationship, and be exclusive," he told Deepti.
She agreed.
"You're gonna be my girlfriend?" Kyle asked.
"I'm gonna be your girlfriend," Deepti responded.
Article continues below advertisement
Kyle and Deepti previously teased their romance on social media and in interviews.
When Distractify recently asked for comment about her relationship status with Kyle, Deepti replied, "We're just having a good time." She told us that she admired Kyle's "unique perspective on life. And he teaches me things every single day."
Although Deepti didn't confirm or deny to Distractify if she's dating Kyle, the Love Is Blind Season 2 breakout star had this to say: "You know, I just look for somebody who's intellectually stimulating. And, you know, I think we built a really beautiful friendship."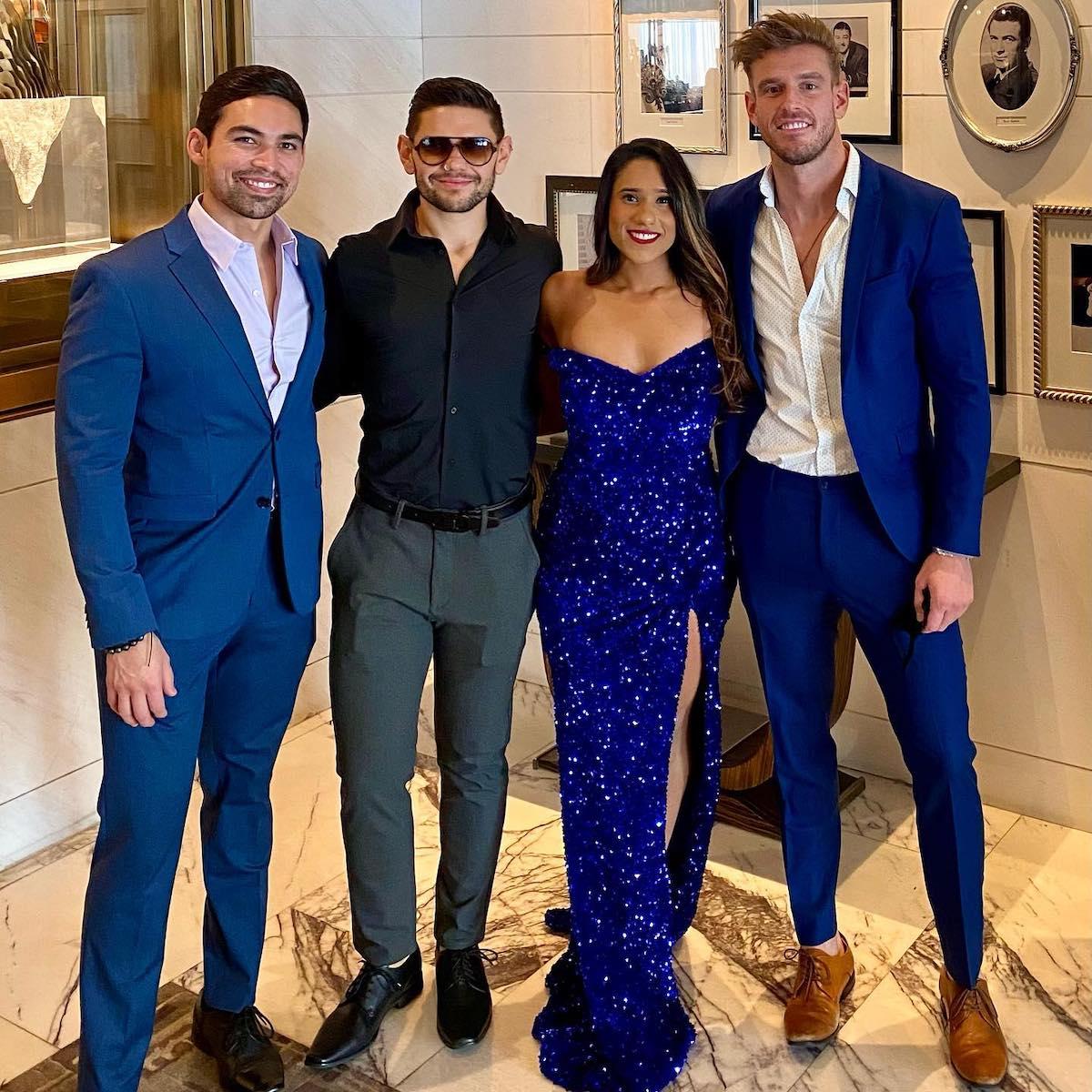 Article continues below advertisement
In a separate recent interview with Distractify, Kyle couldn't say exactly where he and Deepti are, but he did tease an upcoming update from them both.
"That's what everybody wants to know, and I would love to just say exactly where we're at in our relationship, but we kind of want to do it together," Kyle said. "We didn't get to show any of our relationship [publicly], because we've been waiting for the show. And we want to show kind of from the beginning, what it was like, and where we're at now."
Deepti and Kyle have already broken up — and he's dating someone else.
Though fans were thrilled to find out that Kyle and Deepti had decided to be in an exclusive relationship at the end of After the Altar, the co-stars-turned-lovers have parted ways.
Kyle took to Instagram on Sept. 19 to confirm their split, and to share that he had "embarked on a new relationship" with someone else. He did not share when exactly he started dating his mystery partner, nor did he share their identity.
Article continues below advertisement
"I understand many of you are curious as to where Deepti and I stand today. Since After the [Altar] was filmed, we had decided to go our separate ways in early summer. Thank you to everyone who has followed our journey through arduous vulnerability, and [who] has supported us along the way," he wrote.
Article continues below advertisement
"I have since embarked on a new relationship, which I intend to keep private for a bit. As for what the future holds, I have not a clue," he concluded. "Going forward, I plan to live each day in the present without any regret."
Deepti also sounded off on the split on her own Instagram feed. She shared a video featuring clips from when she was dating Kyle.
"'People come into your life for a chapter, a season or a lifetime.' Kyle and I couldn't share these memories over the past year but they were part of my life that I want to share with you all," she wrote on Sept. 20. "We are now walking different paths and are no longer together. Thank you to everyone for your continued love and support."
Seasons 1 and 2 of Love Is Blind are currently available to stream on Netflix.