Deepti After Her 'Love Is Blind' Romance: "I Am Stronger Than I Give Myself Credit for" (EXCLUSIVE)
Deepti and Shake had a bond in the pods on 'Love Is Blind,' but after everything that happened between them, are they together now?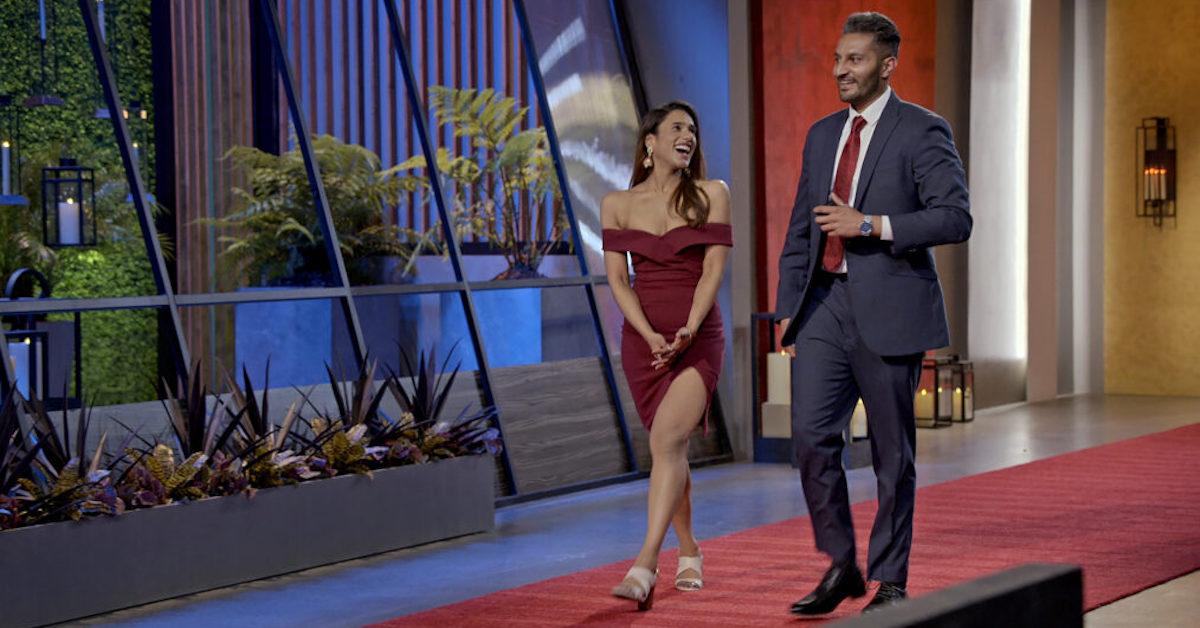 While binge-watching Season 2 of Love Is Blind, one of the first things viewers easily noticed was the fact that Abhishek "Shake" Chatterjee seemed to be pretty uninterested in honoring the reality TV show's process. He spent quite a bit of time asking various women in the pods about their appearances instead of their personalities.
Article continues below advertisement
So it was a surprise to see Shake and Deepti "Deeps" Vempati create a bond since his superficial way of thinking never really appeared to match up with her genuine and gentle personality.
Viewers who are just now getting to know the couples from the season want to know if Deepti and Shake are still together after Love Is Blind.
Distractify spoke exclusively with Deepti, who partnered with TAZO to launch their #TAZOSummerBucketList campaign, about her reality TV show journey and learned what she's up to now.
Article continues below advertisement
Are Shake and Deepti still together after 'Love is Blind' Season 2?
The first season of Love Is Blind did extremely well with audiences back in 2020, so a second season was bound to come along eventually.
The show follows 30 men and women spending 10 days speed-dating each other in private pods where they're not allowed to see how anyone looks. Sometimes the process works, and other times it doesn't.
For Shake and Season 2's unofficial queen Deepti, it didn't work out. However, it seems that was all for the best.
"While I was going through the process of filming, and you know, my relationship with Shake, whatever it was, I was kind of numb during the process of it all," Deepti shared with us. "But you know, afterwards, having the retrospect that I did, I think I learned that I am stronger than I give myself credit for. And that I can really get through situations in a good way."
Article continues below advertisement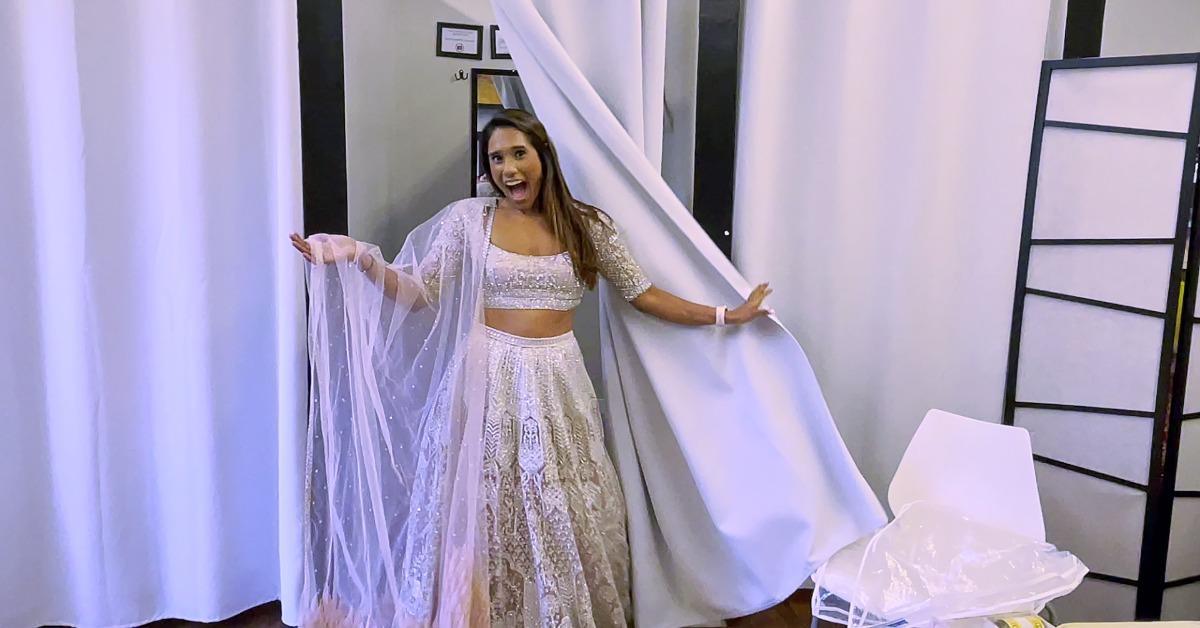 What happened on Shake and Deepti's wedding day?
The couple didn't end up getting married on Love Is Blind — and in a shocking twist, it was Deepti who called the whole thing off. She told him she simply couldn't marry him and that she was choosing herself. She knew deep down that his lack of attraction and overall uncertainty weren't fair to her.
After the fact, she told her mother, "I chose myself. I am happy." Her decision took strength and stemmed from her acknowledgment of her self-worth.
Article continues below advertisement
Shake proceeded to discuss the rejection to his close friends, saying, "It's probably for the best. You know, she did her thing. ... Thank God I didn't have to say anything. [To be] very transparent ... I was the one that was more on the fence. ... It's not a fun thing to talk about right now ... but if I would've said yes, she would've said yes."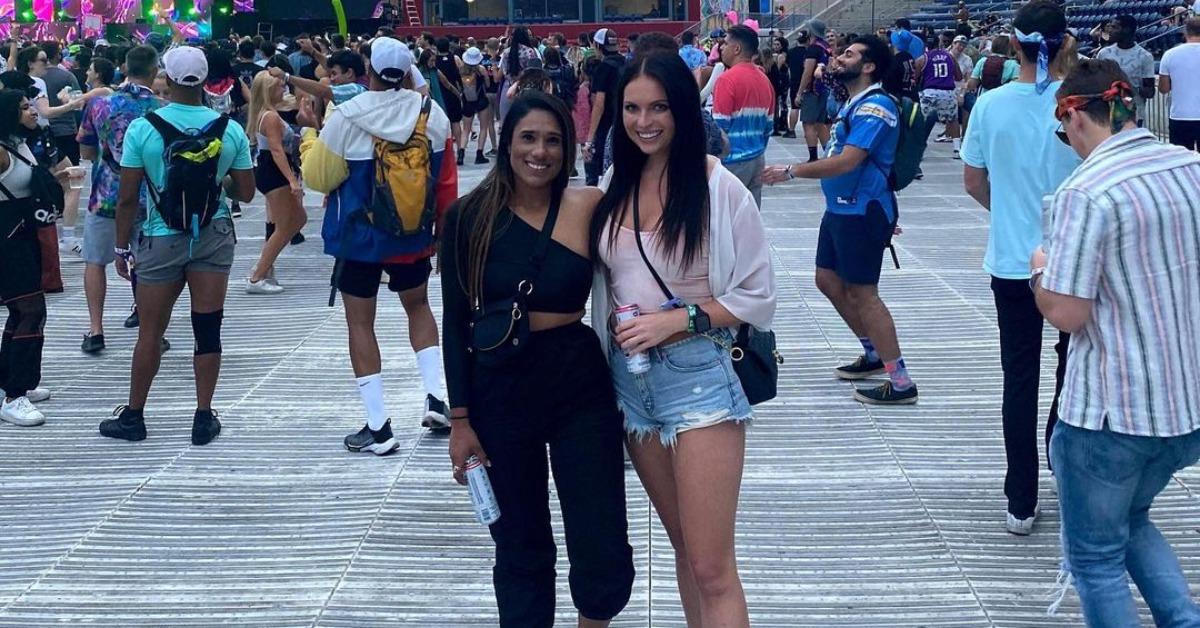 Article continues below advertisement
Deepti cherishes the friendships she made on 'Love Is Blind.'
While Deepti didn't leave Love Is Blind married or even in a relationship with the guy she spent the season getting to know, she did leave with new friends and a solid inner circle. She told Distractify that having friends from the show "has been such a saving grace" for her.
"It's just been such a journey, and no one else really understands," Deepti said. "And so that's why it's been so great to have them as a support system. Because at any moment, I can text any of those girls and say, 'hey, you know, I'm really going through something, I'm getting these hateful messages, or this is happening, or that's happening,' and they are so quick to be there for you, because they completely understand what you're going through."
Sometimes, it's not really about the terrible romantic connections you endure in the name of reality TV. It's about the friendships you made along the way.