'Love Is Blind' Is Returning for at Least Three More Seasons but We'd Love 300 More
'Love is Blind' is so popular it gets a renewal before the ink is dry on a current season. In fact, it's already been renewed for Seasons 4 AND 5.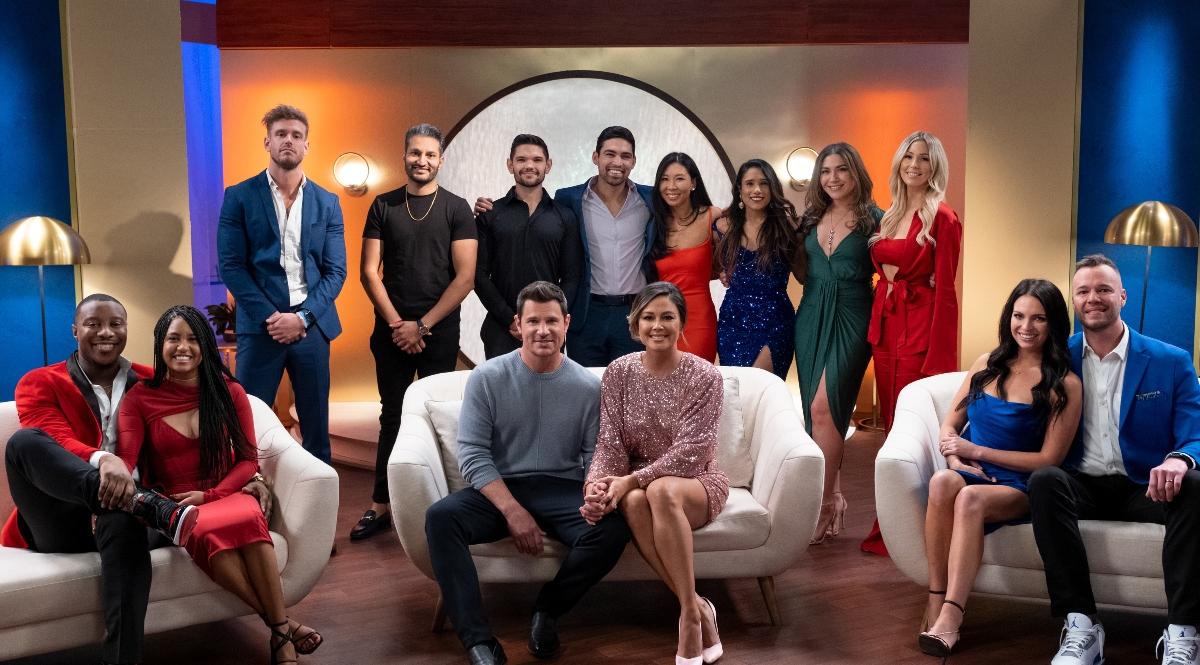 On the Netflix reality dating show Love Is Blind, 30 men and women "date" each other with a wall between them. We're not talking emotional walls, though perhaps those as well; we mean an actual wall. Without ever seeing the other person, the cast members have 10 days to hang out, fall in love, and snag a proposal. The engaged couples then meet for the first time and are immediately whisked away on a vacation to get to know each other face-to-face.
Article continues below advertisement
The absolute best (and perhaps the most vicious) part of the show is that either person can back out of the engagement at the altar and not a moment before. It's so stressful, how could we not blindly fall in love with it? Netflix recognized our addiction to this show, so they blessed us with a third season that will be released in late 2022. It's also already been renewed for Seasons 4 and 5.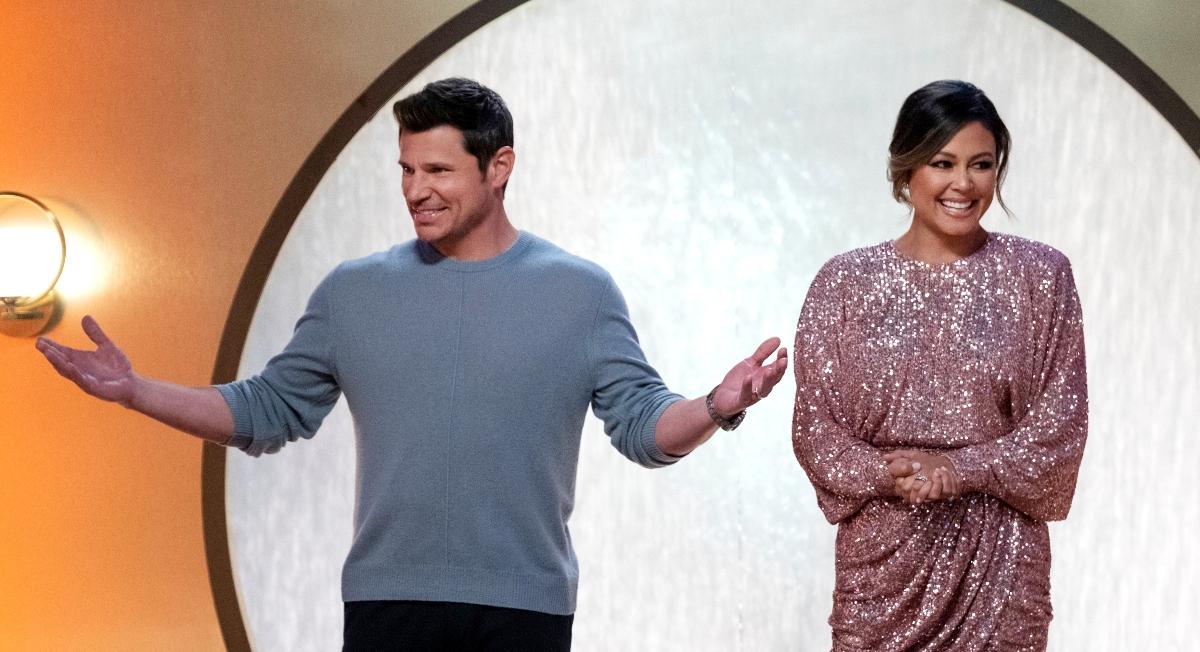 Article continues below advertisement
Thank God 'Love is Blind' has been renewed for Seasons 4 and 5.
According to a Netflix press release (that we could not read fast enough), the show is definitely coming back for Seasons 4 and 5, but it's far too early to know anything more than that. If you've already burned through Seasons 1 and 2, you can check out both reunions which is where all the good gossip lives. There are also two spinoffs in the form of Love Is Blind: Japan and Love Is Blind: Brazil, but sadly Brazil isn't available in the United States. Blind love knows no borders!
What would a reality show be without even more follow-up? To celebrate the two-year anniversaries of the couples who met during Season 1, Netflix released Love Is Blind: After the Altar in July 2021. This was particularly strange because Season 1 was filmed in 2018 but wasn't released until February 2020. This means that After the Altar was filmed during the height of the COVID-19 pandemic, which seemed to add a certain layer of tension to the scene.
Article continues below advertisement
Love Is Blind: After the Altar is returning for Season 2 and is slated to premiere in late 2022. Other than needing to know an exact release date, the only other question we have on our minds is: Will Shaina be there to glare through it all?
Article continues below advertisement
Even more Netflix reality dating shows are heading our way!
Anyone who watched the Love Is Blind Season 2 reunion probably caught the teaser trailer for their latest social experiment: The Ultimatum. Six different couples are looking down the barrel of marriage, but there's a twist. One person wants to walk down the aisle and the other one is fine just walking as they are.
The couples have eight weeks to make a decision but, in the meantime, "each will choose a new potential partner from one of the other couples, in a life-changing opportunity to get a glimpse of two different possible futures." Who doesn't love an ultimatum? Almost everyone.
In an effort to be more inclusive and consider how representation matters, Netflix is releasing the American version of the popular Australian docuseries Love on the Spectrum. The show focuses on neurodivergent people on the autism spectrum who are dating in a world that often doesn't understand them. The original series was lovely and beautiful to watch. We're hoping the U.S. version will be the same.
Article continues below advertisement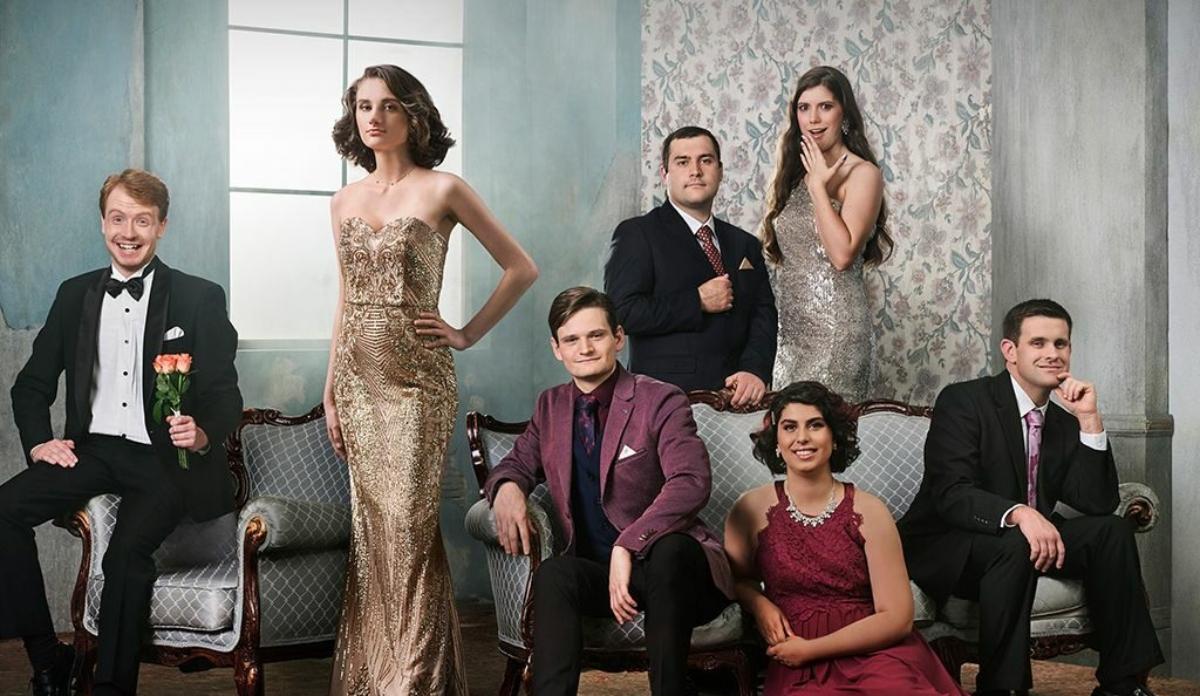 Now, we firmly believe that someone should give the name of this next show one more pass. Dated and Related (bear with us) centers around siblings who are helping each other find The One. Who better to guide someone in their quest for true love than the person who knows them the best (and who maybe helped change your diaper at some point)? Honestly, Dated and Related kind of sounds like a show about two people who are related and are dating. We can't be the only ones who think this.
Article continues below advertisement
Jewish Matchmaker is one series we're really looking forward to because we live in an exhausting world where anyone can slide into your dating app DMs with an unsolicited you-know-what. But on this show, a matchmaker takes the reins and helps single people by way of a top Jewish matchmaker. So just sit back, relax, and let someone else do all the work. Sign us up, for the show and the matchmaker.
Netflix is really going for what they're calling "year-round reality romance shows." To solidify this idea, they put together a fake boy band made up of men from Too Hot to Handle and Love Is Blind, then shot a video for their new hit single "Love Has No Offseason." They got the (swipe) right stuff, baby.