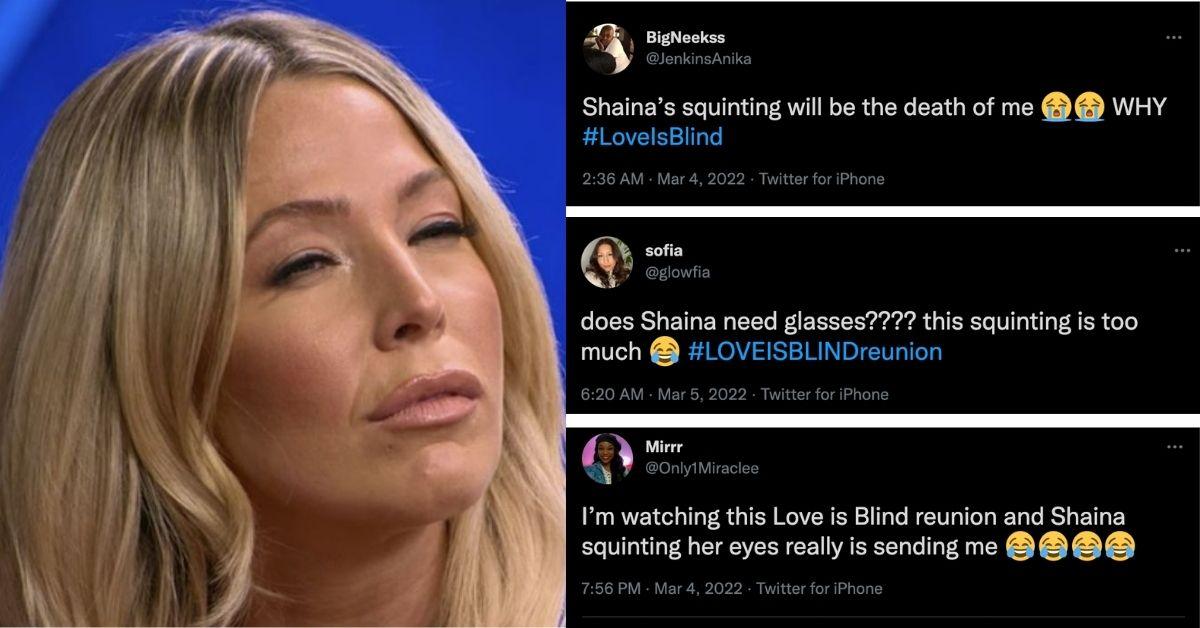 These Memes of Shaina Squinting on 'Love is Blind' Are Way Too Hilarious
The second season of Love is Blind has been filled to the brim with drama, crazy fallouts, breakups, and even a couple of weddings. The hilariousness of this Netflix reality TV show has certainly led to the creation of a few hilarious memes that are currently spreading like wildfire across social media.
Article continues below advertisement
Shayne Jansen memes were the focus of everyone's attention for a while there, but it's looking like Shaina Hurley is taking the throne. She squinted a few times throughout Season 2, but the reunion episode really showcased just how much of a squinting habit Shaina has. These memes will definitely make you laugh!