Shayne From Season 2 of 'Love Is Blind' Might Be the Most Meme-Able Contestant
Shayne from Season 2 of 'Love Is Blind' has lots of fans talking, and there are lots of memes and tweets about him already.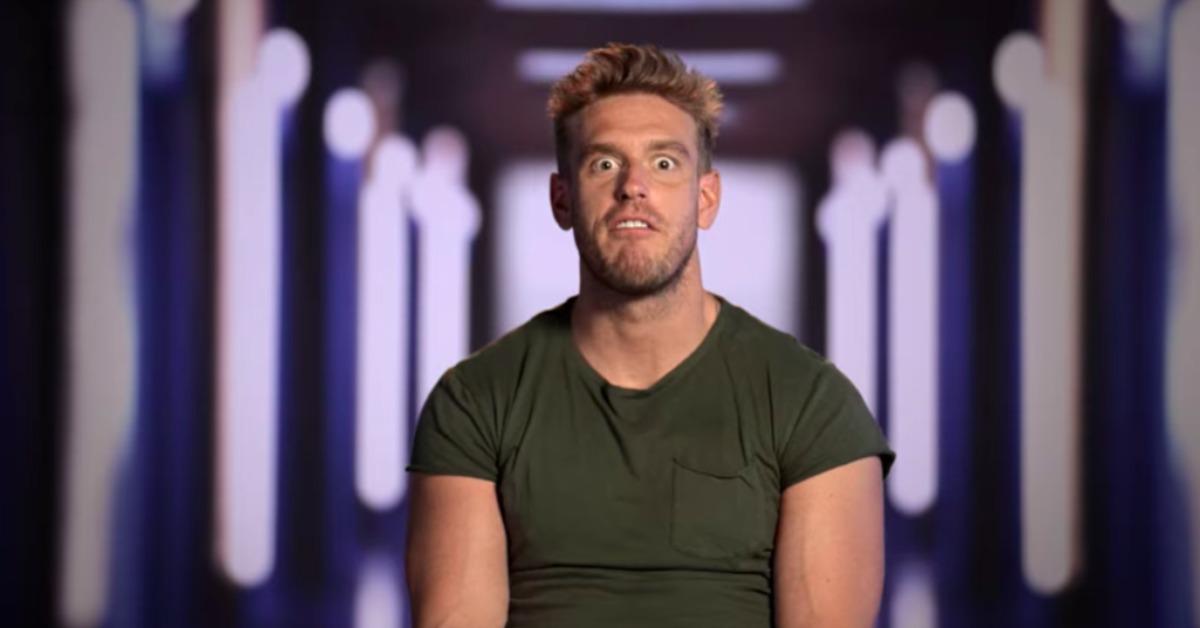 Say what you will about Shayne Jansen from Season 2 of Netflix's hit reality-dating series Love Is Blind, but the guy paved the way for lots of hilarious memes and tweets. To be fair, he isn't the only who has, since viewers are also talking about Abhishek "Shake" Chatterjee and all of his red flags. For fans who can't get enough of Shayne, however, we've compiled a list of the best Shayne memes and tweets from Love Is Blind.
Article continues below advertisement
Shayne falls for Natalie Lee, but not before he also develops feelings for Shaina Hurley. In fact, he mistakes the women for each other multiple times when they're still in the pods. Shayne also has a ton of energy, and he has some memorable reactions to the other cast members throughout Season 2. Because of that, he may be the most meme-able guy in the cast.
Twitter is full of Shayne memes from 'Love Is Blind' Season 2.
One of the reasons why Shayne has so many viewers talking is because of the way he reacts to different scenarios in Season 2. He has the tendency to have a thousand-yard stare that some fans can't help but point out every chance they get.
Article continues below advertisement
One thing we probably won't be able to forget from Season 2 is the first time Shayne mistakes Natalie for Shaina in the pods. He even asks what she's wearing, which is something he often asks Shaina as opposed to Natalie. It's an uncomfortable moment that will go down in the show's history as iconic.
Article continues below advertisement
There's also the scene where Shayne and Natalie discuss his non-negotiables for their wedding. One of them? That he wears a cape, of course. And no, he's not joking.
Article continues below advertisement
Don't even get us started about Shayne's affinity for women in crop tops. Luckily for him, his first pod crush, Shaina, wears them often and she's not shy about telling him. Naturally, Love Is Blind fans aren't shy about poking fun at Shayne for it.
Article continues below advertisement
Some fans also aren't wild about Shayne's laugh. For the most part, he seems like a genuine guy and he is legitimately into Natalie. He even shuts down Shaina when she attempts to swoop in during a group get-together following the retreat in Mexico. But Love Is Blind viewers came for him after hearing that very loud laugh.
Article continues below advertisement
And again, can we talk about the way Shayne looks at Natalie? Sometimes, it seems like he does it out of admiration and love. Other times, according to Love Is Blind fans, it seems almost creepy.
Article continues below advertisement
Despite Shayne being there for Natalie 100 percent and turning down Shaina when she tries to sway him in her direction, some fans still don't think he's good enough for Natalie. They see him as a red flag, much like Shake during Season 2. Shake is also the guy who tries to guess women's weight in the pods, so that's not a great person to be attached to.
Article continues below advertisement
We wouldn't forgive ourselves if we didn't also mention how the Love Is Blind fandom is repeatedly comparing Shayne to actor Gary Busey. He could legit pass for Gary's long lost third son.
Article continues below advertisement
There are also fans who compare Shayne's likeness to that of PC Principal from South Park. Through no fault of his own, Shayne is sort of a caricature to many Love Is Blind viewers, who feel he's the gift that keeps on giving in terms of memes and tweets.
Article continues below advertisement
But if we're being honest here, Shayne might be one of the more all-in guys this season. He's just also very meme-worthy and fans aren't letting him forget it.
Love Is Blind is now streaming on Netflix.