There May Be (More) Wedding Bells for Shake From 'Love Is Blind' (EXCLUSIVE)
Who is Shake from 'Love is Blind' dating now that he and Deepti aren't together? He and his girlfriend share details about their relationship.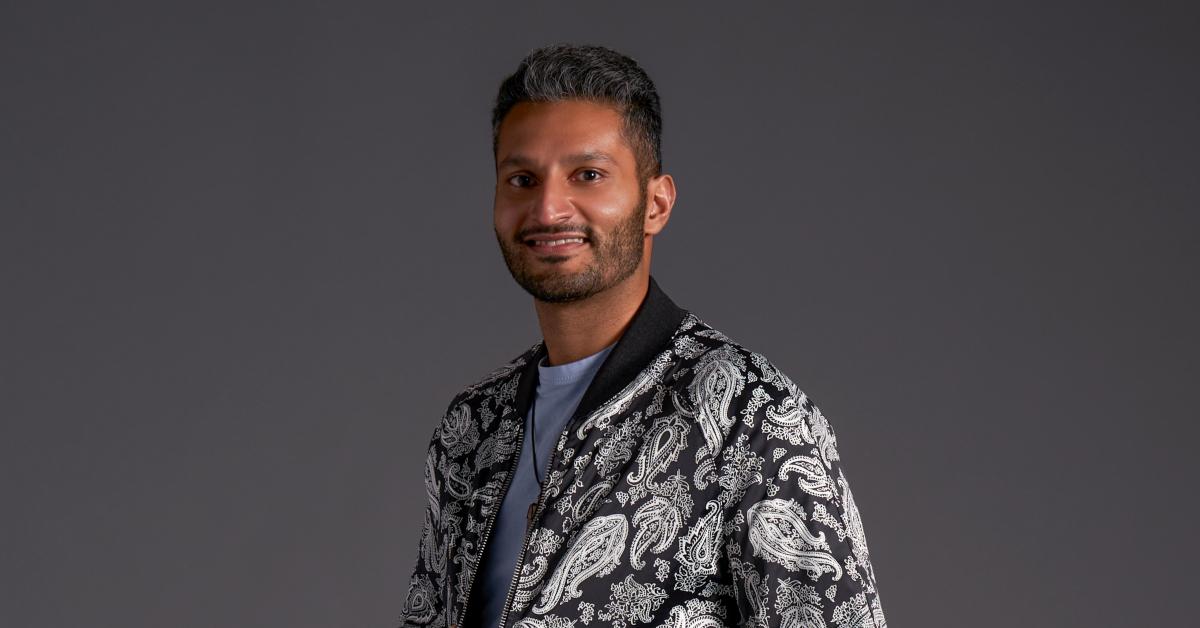 Everyone is the villain in someone's story and this is especially true for Abhishek "Shake" Chatterjee, who rubbed every single one of his co-stars the wrong way during Season 2 of Love Is Blind. From accusations of sizeism to misogyny, his off-kilter comments quickly made him the resident bad guy. And since he left the season single and isn't in the After the Altar special, fans want to know: Who is Shake from Love Is Blind dating now?
Article continues below advertisement
Though Shake got off to a rough start in the pods, he eventually made a connection with his co-star and now ex-fiancé, Deepti Vempati. However, the couple's romance went awry quickly.
The couple broke up at the altar, and Deepti went on to explore a potential romance with fellow co-star, Kyle Abrams. Shake and his current girlfriend, Emily Wilson, reached out exclusively to Distractify to share where Shake is now, post-Love Is Blind.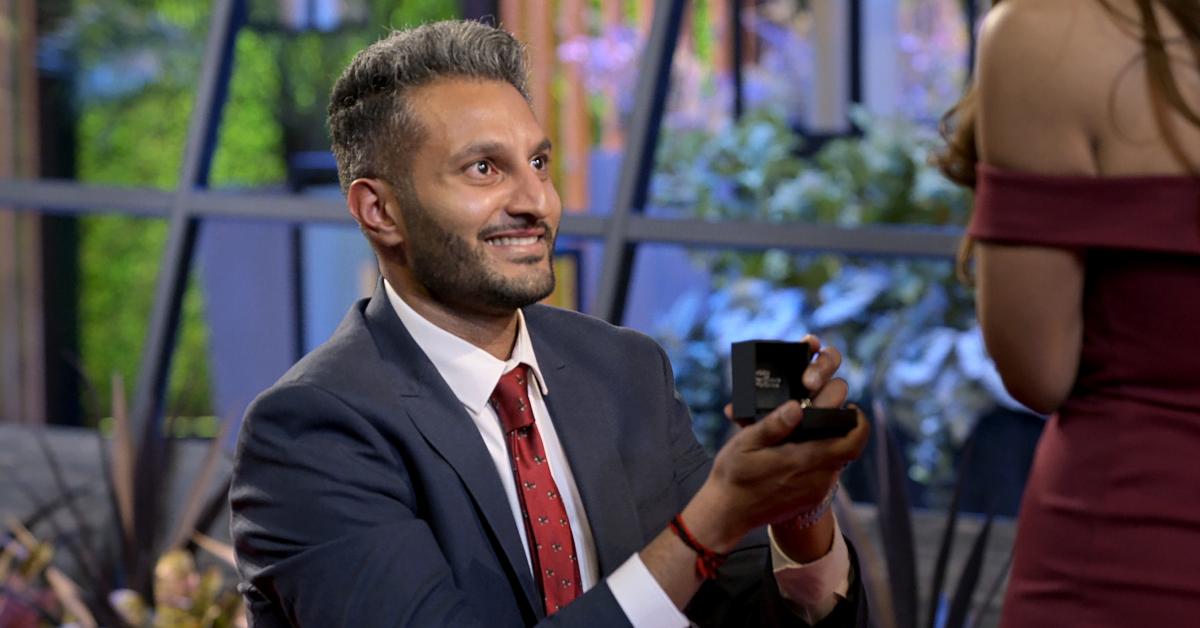 Article continues below advertisement
Shake was the only main Season 2 star who did not appear on the reunion special. He explained to us that he chose not to take part in the After the Altar episodes because he felt a "lack of trust" with the producers. As we said, Shake is given the villain edit. And, regardless of how accurate or inaccurate it may be, Shake didn't want to be put in that position again.
Luckily, thanks to Shake and Emily speaking with us, we have an idea of where he is now.
Who is Shake dating after 'Love Is Blind'?
Fans of the Netflix series weren't exactly surprised when Deepti said no to Shake at the altar, nor were they shocked when the two revealed that they weren't dating at the reunion.
Though Shake did not appear on the After the Altar special, he has kept the public updated on what's going on in his personal and professional life on his public Instagram feed.
Article continues below advertisement
He is currently in a relationship with Emily Wilson, who is a Miami-based growth strategist and Boston College alum. And, while Emily told us she didn't watch Love Is Blind Season 2 before she and Shake met at a chance encounter at a Miami pool party, she did admit that it's a good thing she hadn't seen him on TV first.
Article continues below advertisement
"I watched the show after getting to know Shake, which was definitely a good thing," Emily told Distractify. "If I'd seen the show prior to meeting him, I don't know that we'd be dating right now. I'm glad I got to know the real him before watching it."
Article continues below advertisement
Emily also shared that even now, months after she and Shake met and went public with their relationship, she still gets messages "on a daily basis" from fans of the show who aren't fans of Shake and want her to know it.
But it hasn't hindered her relationship with Shake. Instead, according to them both, getting married and having kids is a "priority" for them both.
What is Shake doing now?
Since Season 2 of Love Is Blind dropped in February of 2022, Shake moved to Miami and he co-hosts the Life Is Blurry podcast with Emily. Their show focuses on relationships, sex, and dating, among other topics. They also welcome reality TV guests from time to time.
Emily shared with us that she believes it's "a value-add to have a female perspective involved in these conversations," and Shake said that Emily's "energy and enthusiasm" make hosting with his girlfriend fun.
Article continues below advertisement
But if you're wondering if one of those reality TV guests on their podcast will ever be someone from Love Is Blind, the answer is probably no. Shake revealed that he doesn't talk to any of his former cast mates even though, according to him, he was close with many until the season premiered and the reunion was filmed.
Article continues below advertisement
"A few months after the reunion, I started getting some messages from Shayne [Jensen] about how he finally realized I was right [about our co-stars being fake]," Shake said. "He wanted to meet up and apologize when I was back visiting Chicago. I regret agreeing because he stood me up."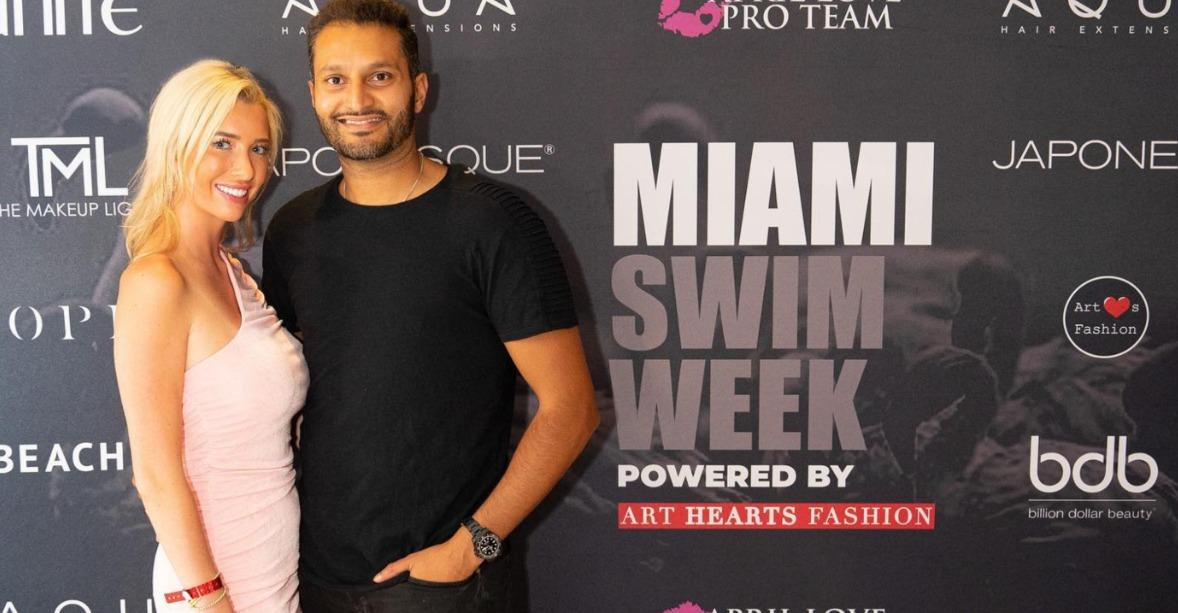 Shake never shies away from sharing what's on his mind, but he seems to have put Love Is Blind behind him. Instead, he and Emily are focused on the future. Which, as it stands, seems to include some serious commitment.
Watch Love Is Blind Season 1 and 2 on Netflix.