'Love Is Blind' Season 2 Couples Now: Shaina Sounds Off on Divorce News — "It's Just Sad" (EXCLUSIVE)
Spoiler alert: This article contains significant spoilers for Love Is Blind Season 2.
Season 2 of Love Is Blind originally aired in February 2022, and many fans of the pod speed-dating show were eager to meet the new batch of singletons living in Chicago.
Thirty hopefuls spent time inside the pods during the second season (which filmed from April to June 2021), but only six pairs forged strong connections to get engaged on the show.
Article continues below advertisement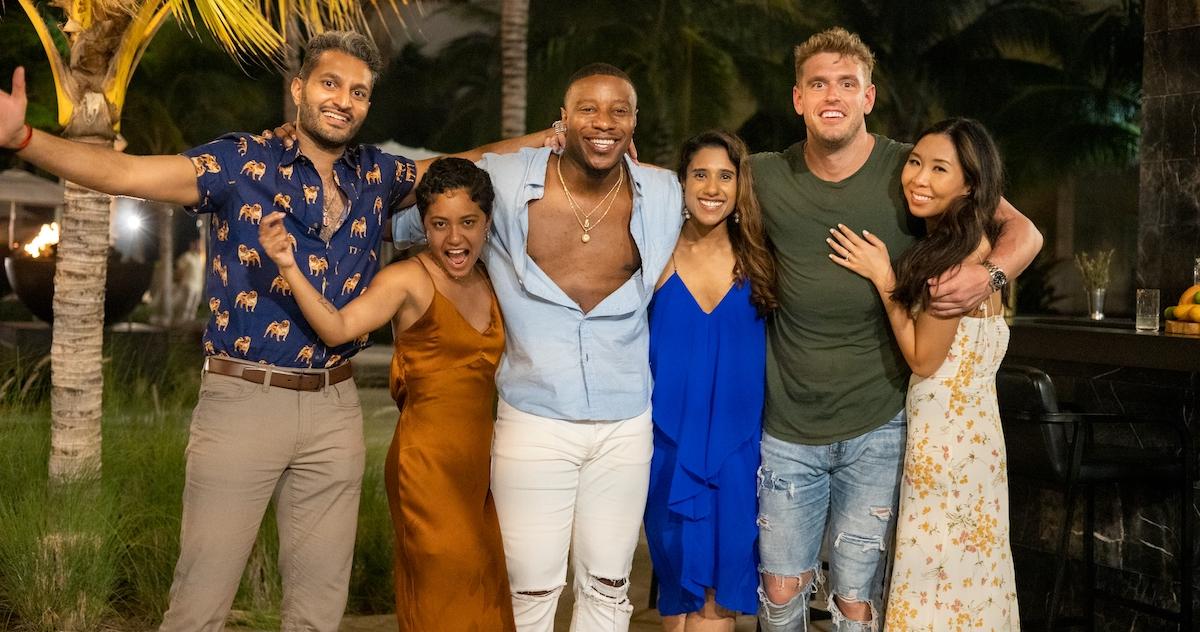 As the engaged couples got to know one another in person, they either began to forge more robust connections, or they fell apart.
Two pairs ended up saying "I do" during the Season 2 finale, but, fast-forward to today, and the couples are no longer living in wedded bliss.
Where are the Love Is Blind Season 2 couples now? Read on to find out where things stand now that Love Is Blind: After the Altar has dropped on Netflix. Plus, find out what alum Shaina Hurley had to say about the recent divorce announcements.
1. Shayne Jansen and Natalie Lee (Broke Up)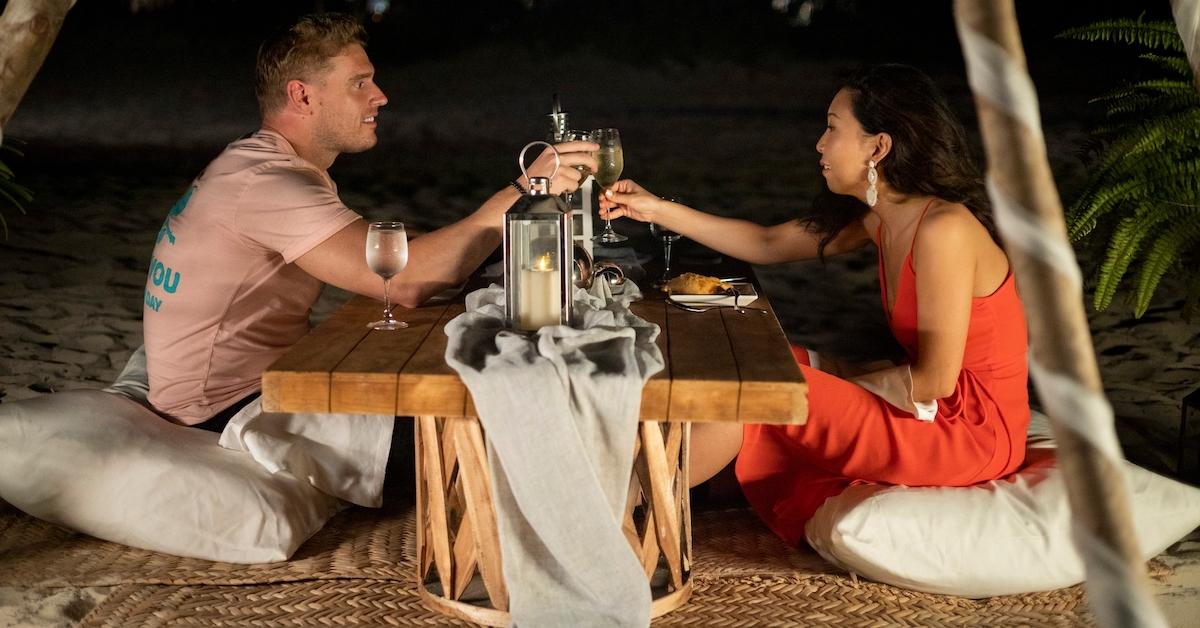 After building a strong bond with Natalie, Shayne chose to pursue a romance with her instead of Shaina. The couple got engaged at the end of the pod portion, but they had a rocky time during the group trip to Mexico.
While the two were physically attracted to one another, Natalie wasn't able to give Shayne the words of affirmation that he says he needs in a relationship.
Article continues below advertisement
The night before their wedding, Shayne and Natalie had a big disagreement. Shayne expressed that he "hate[d]" Natalie, and that she was the "worst thing" that had ever happened to him. Though he was hoping that she would still say yes, Natalie couldn't agree to get married anymore.
"There was a reason why I got to that point," Shayne said during the reunion episode. "You're, kind of like, pushing it under the rug and making it seem like — the words that I used, they didn't just come out of nowhere."
Article continues below advertisement
After their heated argument, Shayne revealed on Nick Viall's Viall Files podcast that he and Natalie continued trying to make their relationship work when the cameras stopped rolling. However, they eventually decided to call it quits in March 2022.
"I am now, officially," Shayne said when asked if he was "done" pursuing Natalie. "It's over," Shayne said. "Actually, for the first time, I can confidently say that. If you asked me that a week ago, I wouldn't be able to answer that question for you."
Article continues below advertisement
On After the Altar — which hit Netflix in September 2022 (after filming in March) — Natalie alleged that one of the reasons she broke up with Shayne was because he had been sending "flirtatious" DMs to Shaina.
But during a recent chat with Distractify, Shaina said that there was "no validity" to Natalie's claims, and that they were pulled out of "thin air."
"It's funny, because everybody from the cast has moved on. I think it's time to move on," Shaina added. "There's nothing there."
Article continues below advertisement
2. Nick Thompson and Danielle Ruhl (Divorced)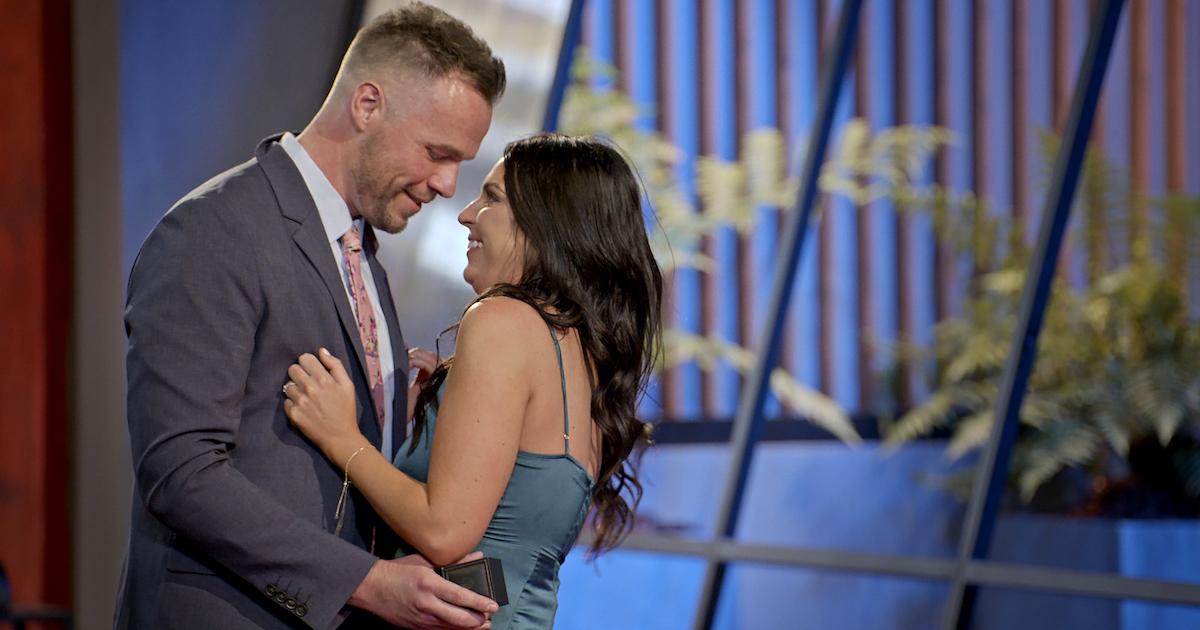 Following the pods, Nick and Danielle were one of the strongest duos. During the Mexico excursion, they continued to bond — even after Nick shared that he makes his own toothpaste and body wash.
However, Danielle and Nick had a fight after the couples' gathering, which temporarily put them on rocky footing. Their problems didn't end there, and the couple explored their differences back home in Chicago.
Article continues below advertisement
Viewers soon learned about how Nick's parents' divorce affected his thoughts on marriage, and he had a tear-filled final date with Danielle right before their wedding day.
Nick and Danielle's wedding was the first of the couples' to be aired, and they both said yes to getting married. On the reunion episode, Nick and Danielle said they were "dating each other."
Article continues below advertisement
However, on Aug.15, 2022, Danielle filed a petition for the dissolution of their marriage in Cook County, Illinois, according to documents obtained by the Today show.
Article continues below advertisement
While we don't yet know the details of their divorce, they were posting pictures together as recently as Aug.1, when they went to Lollapalooza together with Love Is Blind castmates Natalie and Deepti, as well as Bachelor in Paradise alums Kenny Braasch and Mari Pepin. Perhaps Nick and Danielle's differences finally came to a head.
"I knew that there was some stuff going on off-camera, but I know it was real for Danielle," Shaina told us about her pal's divorce news. "She was very much in love. I know she's just trying to get through it."
Article continues below advertisement
3. Kyle Abrams and Shaina Hurley (Broke Up Before the Wedding)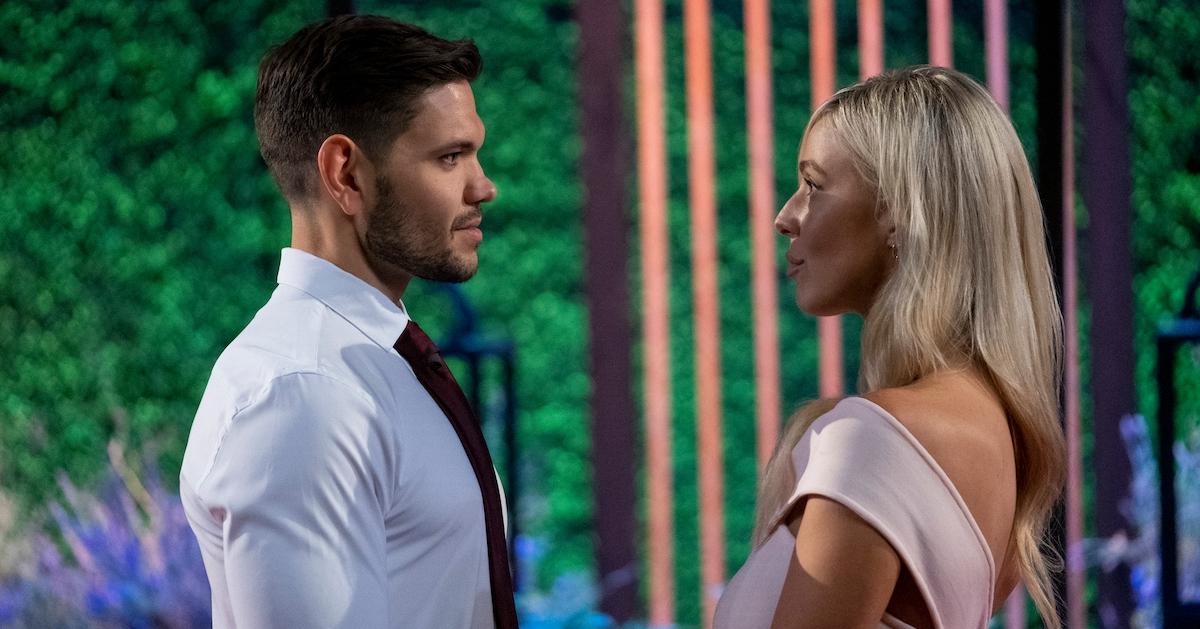 During the pod portion, Shaina connected with Kyle, and with Shayne. She accepted a proposal from Kyle, but their relationship was short-lived. The couple went to Mexico together, and they chose to spend the trip in separate rooms. Shaina then decided to leave the vacation early.
Article continues below advertisement
Though Kyle pleaded with her to give their romance a real go, and he met her family, Shaina ultimately decided to call off the engagement. The pair never made it to the altar, and they did not reconcile after filming.
Five months after the Love Is Blind Season 2 premiere, Shaina married Christos Ladarkis after dating for about a year (the two knew each other before Shaina went to film the show).
Article continues below advertisement
Shaina and Christos got legally married in a courthouse, and they had a ceremony in Greece shortly thereafter.
"It was beautiful," Shaina told Distractify about her wedding in Greece, before adding that her now-husband planned the big day. "I just wanted to show up."
Article continues below advertisement
4. Iyanna McNeely and Jarrette Jones (Divorced)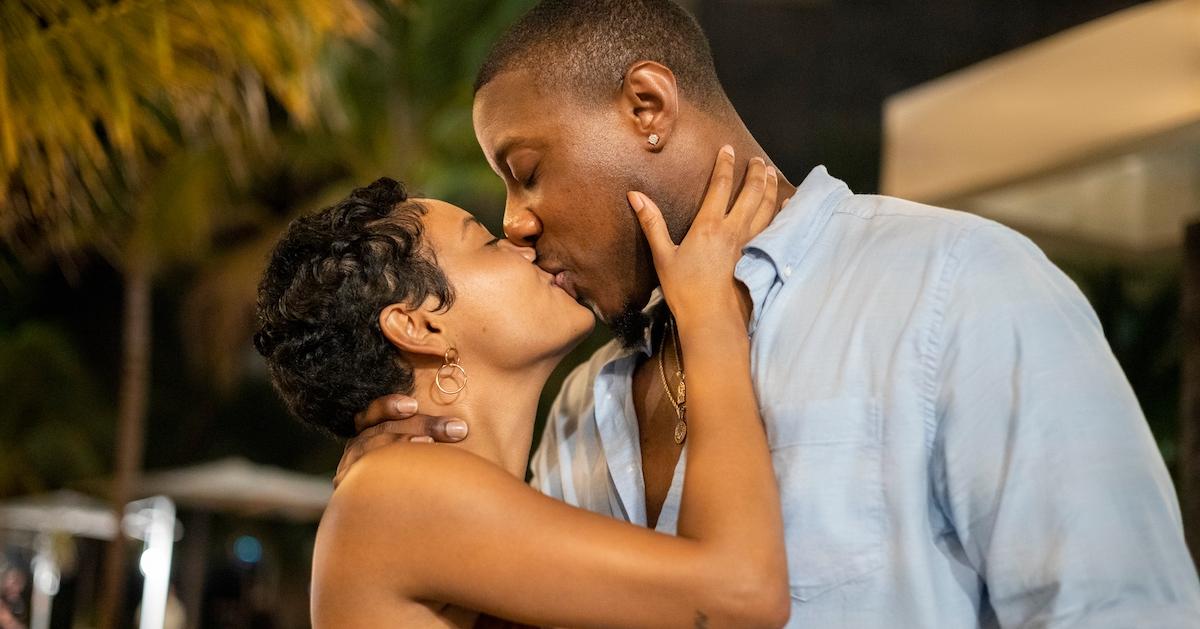 Viewers were really rooting for Jarrette to find happiness, especially after Mallory rejected him. While Iyanna didn't want to feel like a second choice, Jarrette was ultimately able to convince her that she was the one he wanted to pursue a relationship with.
However, when Jarrette reunited with Mallory in Mexico, it was clear that they had unfinished business.
Article continues below advertisement
Though Iyanna and Jarrette didn't exactly mesh when it came to their social calendars (and Iyanna often still felt like she was a backup option), they were the second and final couple to get married in Season 2. When they returned for the Love Is Blind reunion, they seemed happier than ever and determined to make their marriage last. Iyanna and Jarette also gushed about each other on social media.
Article continues below advertisement
However, in August 2022, the couple took to their respective accounts to announce they were planning to divorce. Iyanna and Jarette's statement read, "After much thought, we're saddened to share that we have separated and will begin the process of divorcing. While we have love for each other, our lives are going in different directions, and that's OK. Coming to this decision was far from easy, and we will always wish each other the absolute best."
Article continues below advertisement
"I'm just praying for both couples. It's just sad because they're all nice people, and I just want them to be happy at the end of the day," Shaina told us about Iyanna and Jarrette, and Nick and Danielle.
Article continues below advertisement
5. Abhishek "Shake" Chatterjee and Deepti Vempati (Broke Up at the Altar)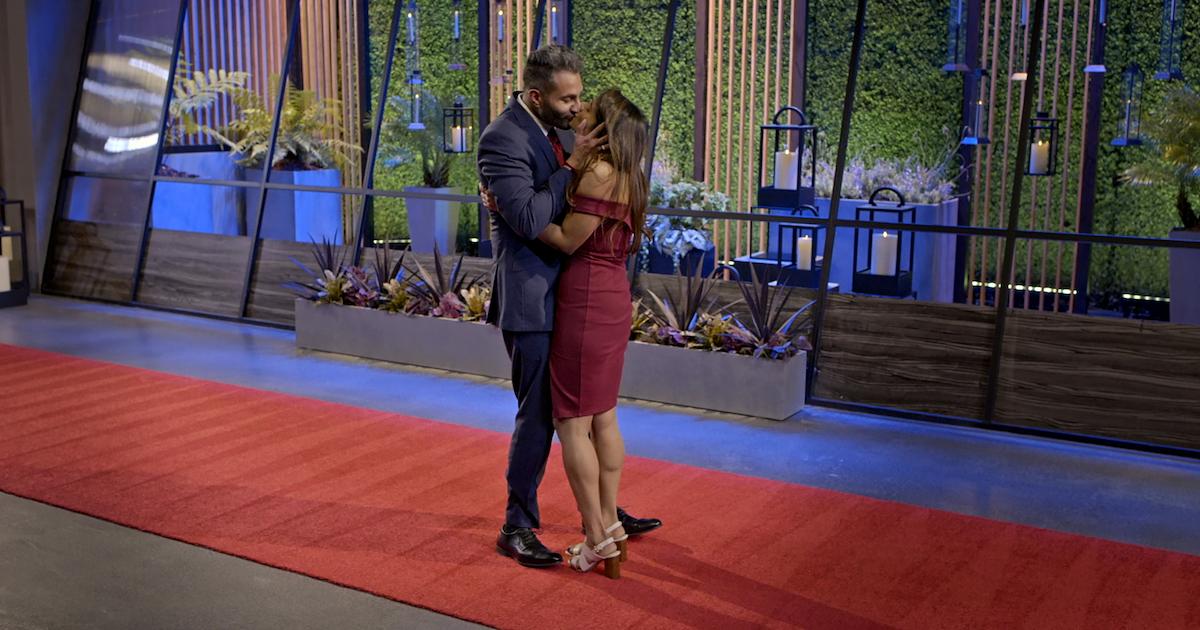 Though Shake and Deepti got off to a rocky start with their first conversation, they ended up forging a strong connection in the pods.
Once they met in person, Deepti expressed how physically attracted she was to her fiancé, but he didn't feel the same.
Shake did express his hesitations to his bride-to-be, and they chose to focus on the positives in their relationship instead. When they met each other's families, it seemed like things were heading in the right direction.
Article continues below advertisement
Even as they made their wedding plans, Shake still felt like Deepti was like an "aunt" to him. However, at the altar, Deepti was the one to put a stop to their wedding, noting that she wanted to put herself first.
After she rejected him at the altar, Shake wanted to continue the party without Deepti. He expressed excitement for his life to go back to normal (and to go to his Nobu reservation that Sunday).
Article continues below advertisement
When Deepti and Shake returned for the reunion, many cast members bashed him for how he treated his ex. In July 2022, Deepti shared that she eventually blocked him on social media.
On the After the Altar special, Deepti said she explored a romantic connection with Kyle.
Article continues below advertisement
6. Salvador Perez and Mallory Zapata (Broke Up at the Altar)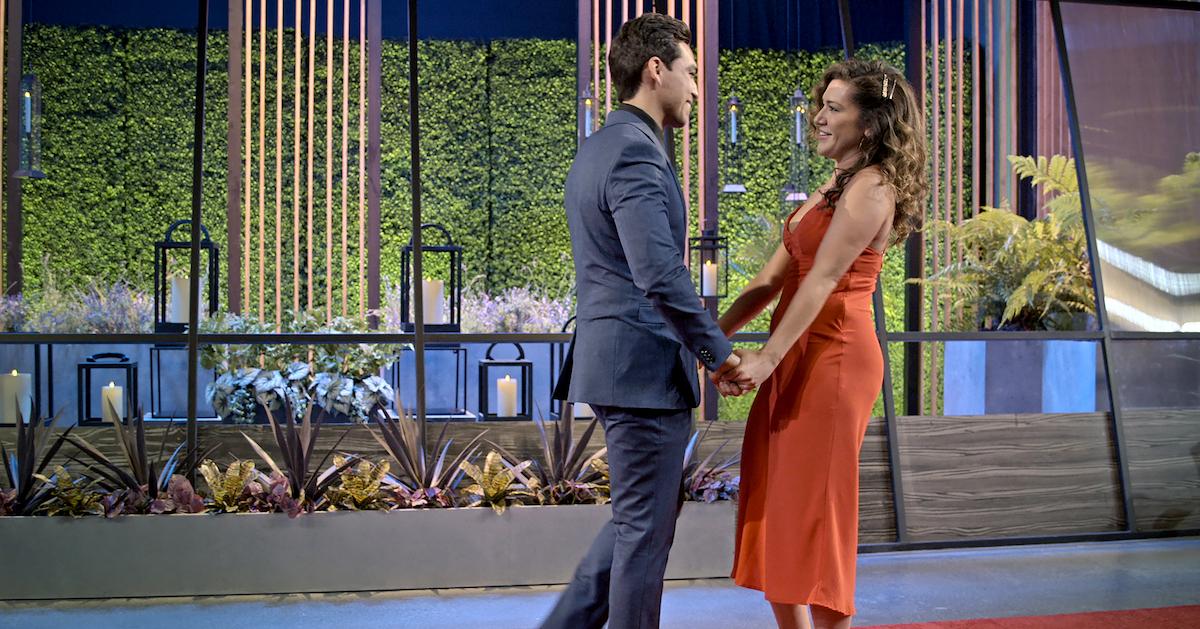 Throughout the pods, Mallory went back and forth between Salvador and Jarrette. She eventually picked Sal, but she expressed some regret about her decision after their engagement.
While Mallory did briefly reconnect with Jarrette when the engaged couples got together in Mexico, she was able to make amends with Sal shortly thereafter. They returned to Chicago after the trip to hash out some of their major issues.
Article continues below advertisement
On their wedding day, Sal was the one to pull the plug on the relationship. He expressed that he needed to work on his trust with Mallory before they could take that next step.
The couple spoke about potentially continuing to date after the show and revealed at the reunion that they went out on one coffee date off-camera. Sadly, the date didn't spark any new chemistry between them, and they decided to remain friends.
Sal is now in a relationship with Jessi Palkovic.
Love Is Blind Seasons 1 and 2 are available to stream on Netflix now.