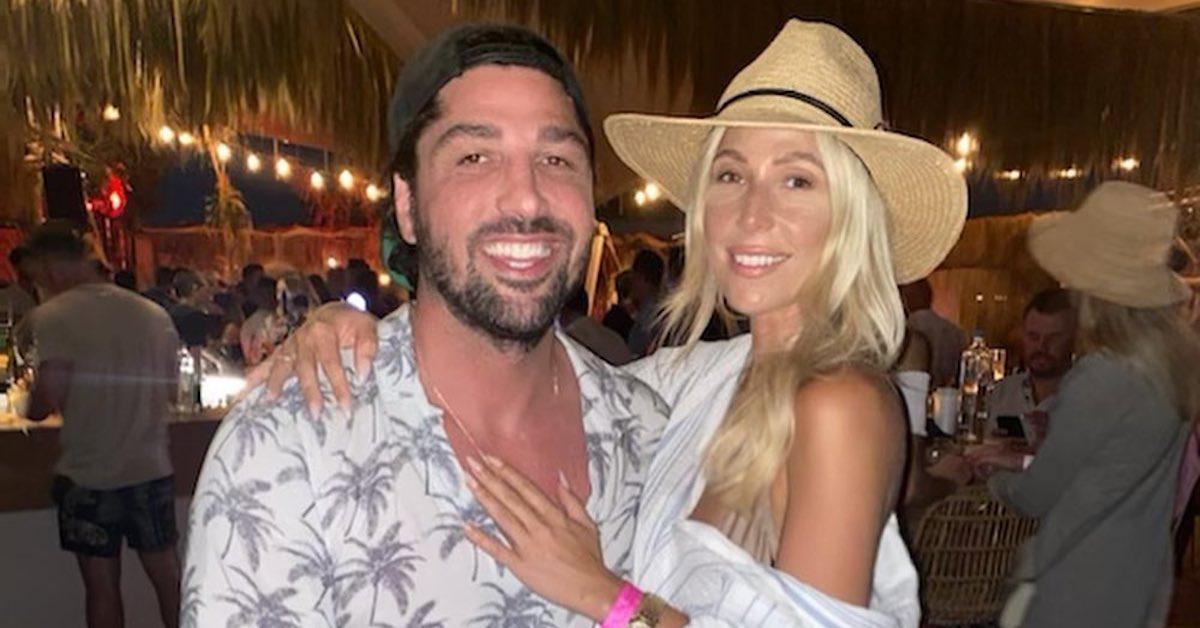 Shaina Hurley Reconnected with Now-Husband Christos Lardakis After 'Love Is Blind': "Nothing Compares" (EXCLUSIVE)
Reality star Shaina Hurley may not have found a lasting romantic connection in the pods on Season 2 of Love Is Blind, but all it took was a wedding in Greece for her to reconnect with the love of her life.
The hairstylist got engaged to Kyle Abrams as the pod portion of Love Is Blind was coming to an end, but their relationship was off almost as soon as they met face-to-face.
Article continues below advertisement
The pair, who strongly disagreed about religion (Shaina is a Christian, while Kyle is an atheist), called it quits before they would have moved in together.
After filming wrapped on the second season, Shaina attended a pal's nuptials in Greece, and she was able to spend time with someone she briefly dated before the show: Christos Lardakis.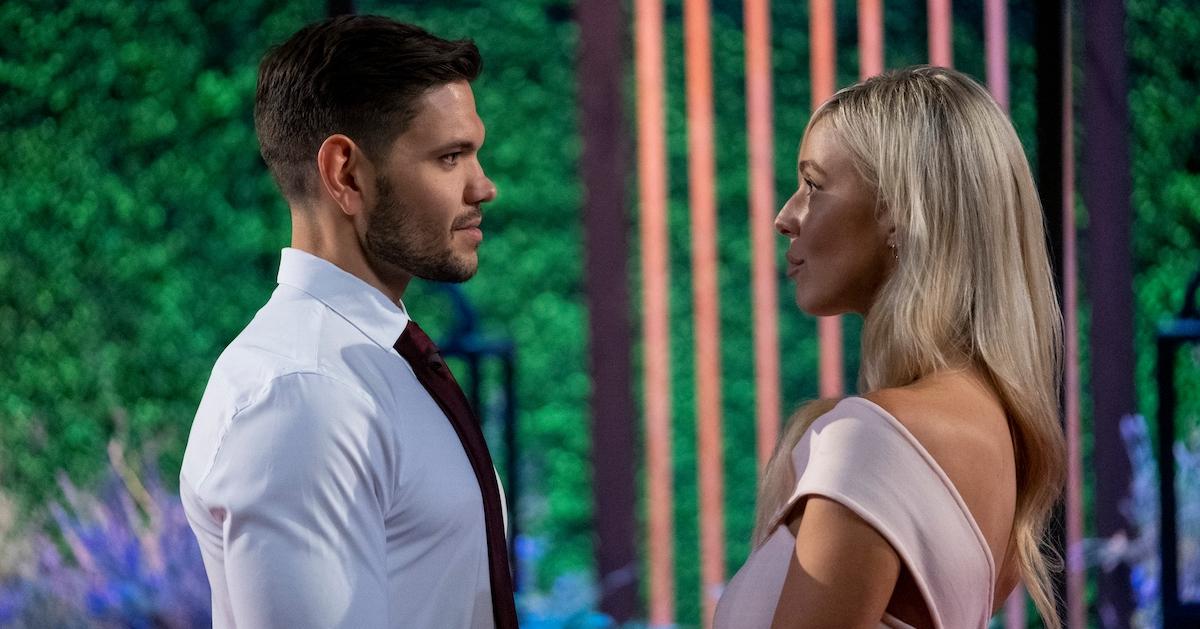 Article continues below advertisement
The second time was the charm for the two, and they quickly realized that they were meant to be. The duo tied the knot in the summer of 2022, and they are both appearing on the three-part series, Love Is Blind: After the Altar.
Ahead of the Sept. 16 premiere of the special, Shaina and Christos spoke with Distractify about their initial romance, their reconnection, and their epic wedding celebrations.
Shaina Hurley met her now-husband, Christos Lardakis, before she filmed 'Love Is Blind' Season 2.
Once the second season of Love Is Blind debuted in February 2022, fans wondered if Shaina would reconcile with her former pod connection, Shayne Jensen, after the show.
However, the hairstylist was already about a year into her happy relationship with general contractor Christos Lardakis (who operates CL Development LLC and who is the founder and CEO of Kanela Breakfast Club), when the season premiered.
Article continues below advertisement
The couple got engaged while on a trip to Mykonos, Greece in March 2022. Following their engagement news, Shaina formally introduced her nearly 200,000 followers to her now-fiancé for the first time on social media.
"My ride or die forever," she captioned a carousel of photos and videos from their trip.
A source close to Shaina confirmed the engagement to several outlets, including People.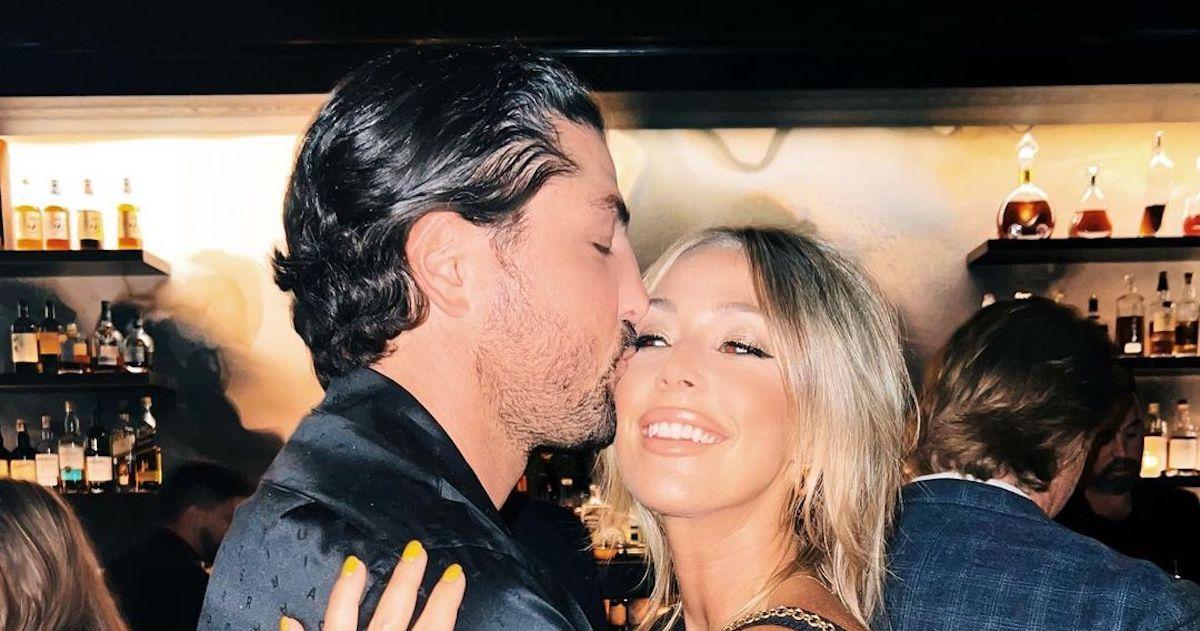 Article continues below advertisement
"Shaina is engaged. She's been dating Christos for almost a year and this is the happiest I've ever seen her," an insider shared to the outlet. "He has stood by her side through all of the Love Is Blind drama and has been her steady in the storm."
Though fans could keep up with Shaina and Christos on social media, the After the Altar special marked the first time that the two spoke about their relationship at length.
Christos and Shaina first met about three years ago, and they went on several dates — but they "weren't exclusive." At the time, the two shared with Distractify, Christos "had a lot on his plate" with his restaurants and in his family life, so he wasn't ready to be in a relationship.
Since the two were going in "different directions" when they first got to know each other, when Shaina was approached to do Love Is Blind Season 2, she was all in on the pod-to-engagement process.
"I'm open to love, I'm going on it," Shaina said about her thought process at the time.
Article continues below advertisement
Netflix subscribers now know how Shaina's journey in the pods played out, but the show did, in a way, lead her back to Christos.
Though the timing wasn't right for Christos and Shaina the first time they got to know each other, fate brought the two together again when they attended the wedding of a mutual friend in Greece about two months after filming wrapped on Love Is Blind Season 2.
"When I saw her, it was like 'Gosh, what did I do? I'm such an idiot.'" Christos recalled about seeing Shaina again.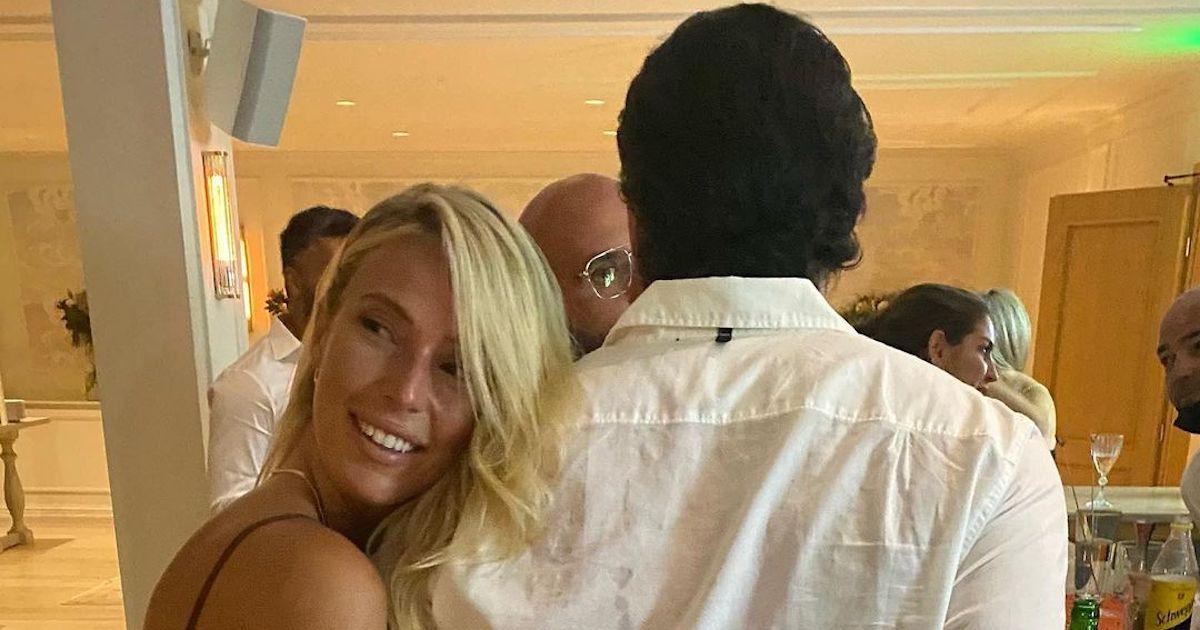 Article continues below advertisement
In Greece, the timing was finally right for the pair.
"One of my biggest things that I said it like on Love Is Blind is that l needed and I desired somebody who had the same faith that I had, the same foundation, the same morals. We had had that soul connection, but it was just like, wrong timing," Shaina said about her now-husband. "When we reconnected in Greece, it was one of those things, like nothing compares. It kind of just felt right. There was no bargaining of what we both wanted. It was just kind of easy."
Christos agreed that their shared faith ended up being the foundation for their relationship.
"We both aligned on the same idea — hers is 'faith first,' mine is, too," Christos added. "That initially connected us, and, after that, I couldn't stop looking at her."
Article continues below advertisement
The 'Love Is Blind' star tied the knot with Christos in the summer of 2022.
About four months after their engagement was announced, the pair officially exchanged vows at a courthouse ceremony in Chicago (so Christos' daughter, Axelle, could attend). Shaina and Christos really brought their romance full circle by having a more elaborate wedding with 125 guests in Greece at the end of July
"We rekindled in Greece; we got married in Greece," Christos said.
None of the Love Is Blind Season 2 stars were there, as Shaina said that everything was planned on "short notice."
Article continues below advertisement
Now that the two are settling in to married life, Shaina and Christos are working on building a house, and the latter spouse will soon be opening up a showroom in Lincoln Park. Shaina also said that the two "do want babies."
Though Love Is Blind didn't work out for Shaina in the traditional sense, she believes that her time on the series helped bring her back to Christos.
"My advice is go rogue, ladies! Go rogue!" Shaina joked. "Go on a reality show!"
Shaina may now officially be a taken woman, but you can catch up on her TV journey on Love Is Blind.
Season 2 is available to stream on Netflix now, and After the Altar will drop on Netflix on Sept. 16.