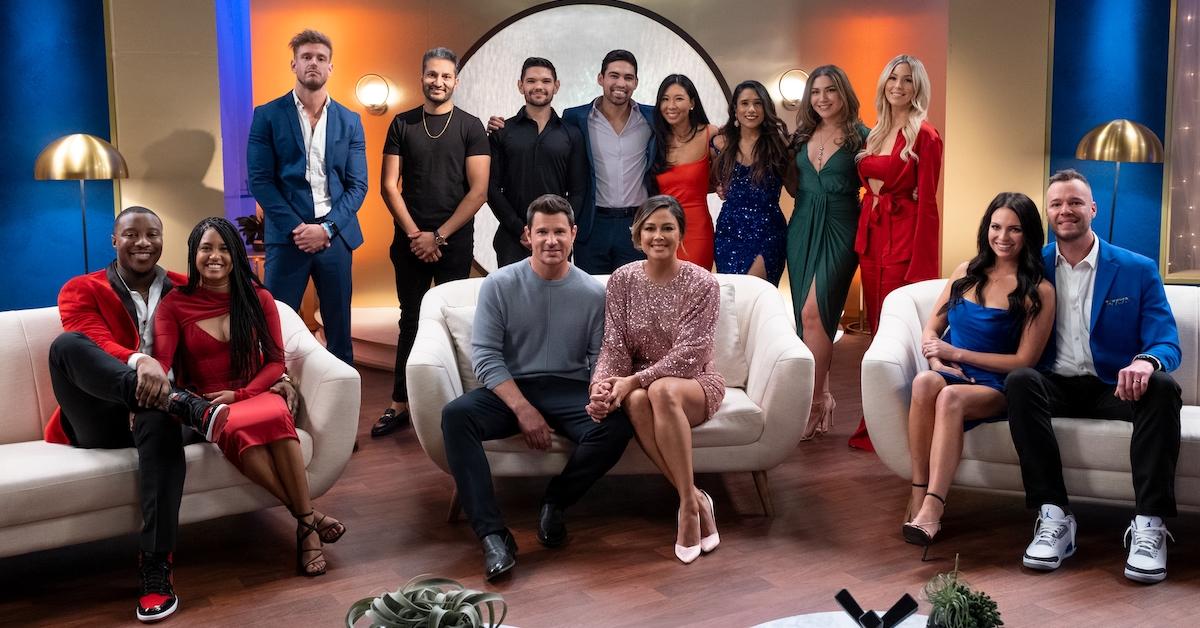 The 'Love Is Blind' Season 2 Reunion Filmed Months After the Wedding Days
Spoiler Alert: This article contains spoilers from Season 2 of Love Is Blind.
The second season of Love Is Blind is now officially over, but viewers are still reeling from the dramatic reunion special.
The six main Season 2 couples — who got engaged in the pods, sight unseen — reunited discuss the show with hosts Nick and Vanessa Lachey. During the one-hour special, which dropped on Netflix on March 4, there were a few explosive arguments, several tearful discussions, and some beautiful moments of love and friendship.
Article continues below advertisement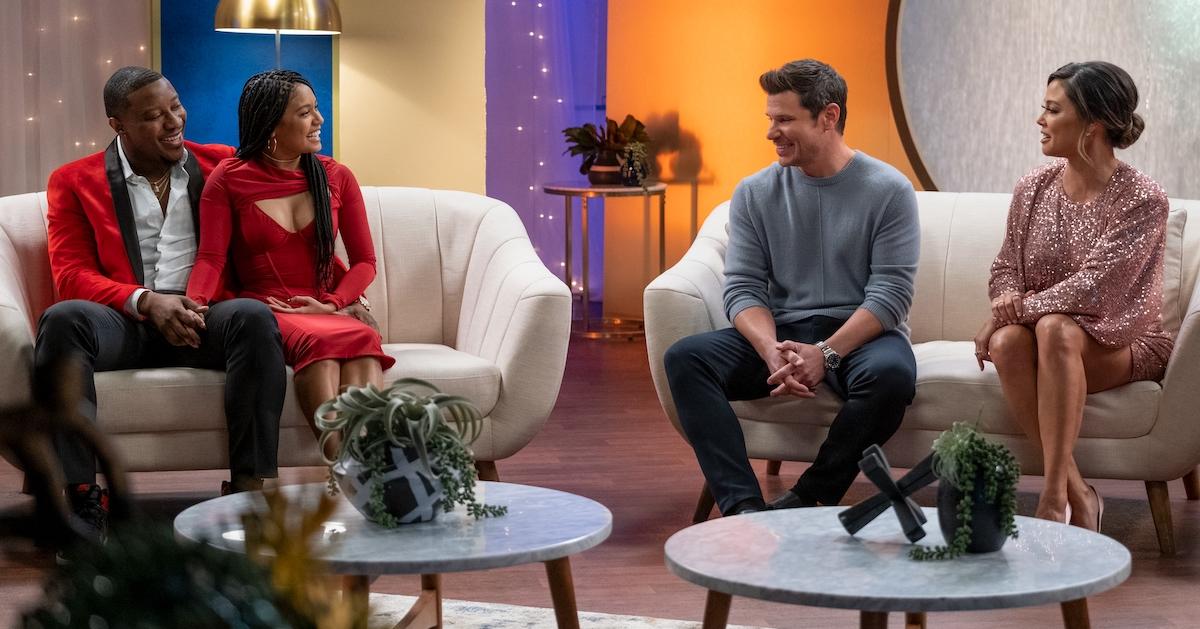 Article continues below advertisement
The latter revelation shocked some viewers, as Deepti and Kyle's pod relationship was not featured on the show (and because they both got engaged to other people). The two have since teased a potential romance on social media.
As fans try to figure out if Deepti and Kyle are now a thing, and just how long Nick Thompson and Danielle Ruhl and Iyanna McNeely and Jarrette Jones have actually been married, many may be wondering when exactly the Season 2 reunion filmed.
When was the 'Love Is Blind' Season 2 reunion filmed?
The second season of the hit Netflix experimental dating series debuted with a five-episode drop on Feb. 11. The next four episodes came out a week later, on Feb. 18.
According to Today the reunion special filmed before the Feb. 25 finale came out. Because Nick, Vanessa, and the contestants themselves discussed the fans' reactions to the show, it likely filmed at some point in mid-February of 2022, after some of the episodes came out.
Article continues below advertisement
The weddings themselves took place in June of 2021, about eight weeks after the pods initially opened for the Season 2 stars. Spouses Iyanna and Jarrette, and Nick and Danielle, therefore, were married for about eight months before they sat down with Nick and Vanessa to discuss the show on the Season 2 reunion.
During that eight month period, Kyle held on to his feelings for Deepti — is anything going on romantically between them now?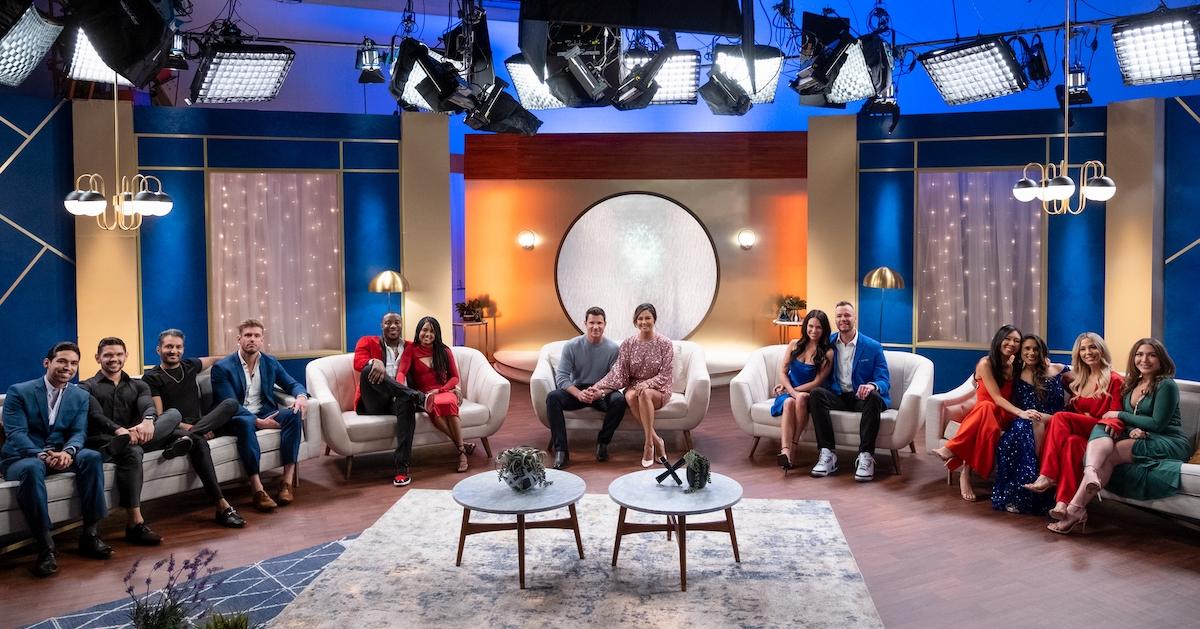 Article continues below advertisement
Are Kyle Abrams and Deepti Vempati dating?
Since the wedding days took place quite some time ago, Love Is Blind fans might be wondering why Kyle suddenly expressed his feelings for Deepti on the reunion.
"The biggest regret is I should have asked Deepti to marry me," he said during the reunion. "That's what I learned the most. I f----d up. I f----d up. I should have tried harder for you. I mean, I love her so much. She's the best, and I wish I saw what was right in front of me."
During an interview with Elite Daily, Deepti confirmed that she is currently single, and that she had forged a bond with both Kyle and Abhishek "Shake" Chatterjee. As viewers already know, Deepti got engaged to the latter star, and they had an up and down relationship before she ended things at the altar.
Article continues below advertisement
"Kyle and I, we are figuring it out. Not a lot of people know that we had a really strong connection in the pods," Deepti shared with the outlet.
Though many fans are rooting for the fan favorite to get together with Kyle, who had a brutal break-up of his own with Shaina Hurley, they are just friends at the moment.
All 11 episodes of Love Is Blind Season 2 are available to stream on Netflix now.